Beijing Auto and its various subsidiaries continue to launch new cars like crazy, lately focusing on the MPV market. Earlier today we saw the new Huansu H6, a large commercial MPV, and now we have the new Beijing Auto Weiwang M50F which will hit the Chinese car market in November.
The Weiwang M50F is a mini MPV aimed squarely at the successful Baojun 730. This mini MPV segment is growing fast, with more and more families choosing one over a sedan or SUV because of its space and versatility. The M50F is a case in point, it seats seven in a 2/2/3 setup, it looks trendy, and is powered by modern engines including a 1.3 turbo and a 1.5. The time that mini MPVs were no more than agricultural mini vans with some extra seats is long gone.
Weiwang is a brand under Beiqi Yinxiang Automobile, a joint venture between Beijing Auto (Beiqi) and the Yinxiang Motorcycle Group from Chongqing. This joint venture also sells the Huansu brand, with some overlapping products. The M50F for example is based on the same platform as the Huansu H3.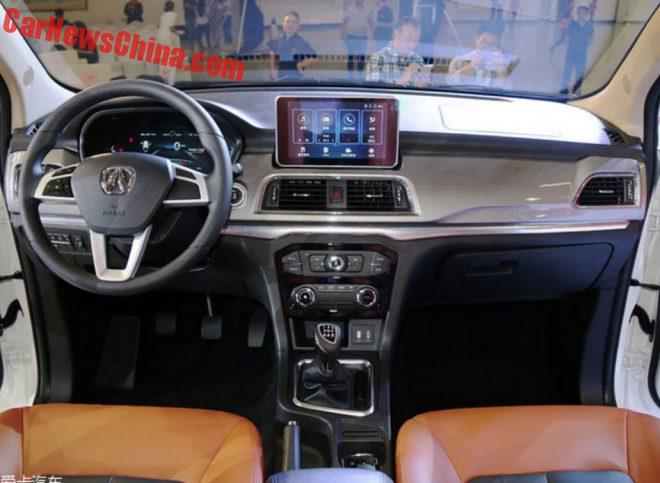 The dashboard looks very good for the segment, with a full digital instrument panel and a big touch screen. Seats are in orange over black. Orange is the most fashionable color at the moment, very hot among Chinese car makers.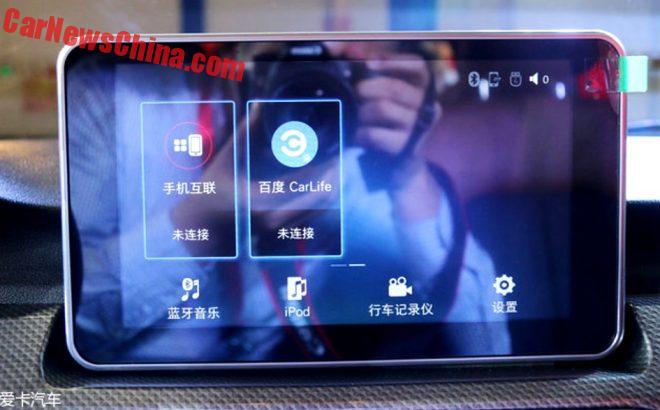 The infotainment system comes equipped with Baidu Carlife, an app similar to Apple CarPlay, allowing  Baidu smartphone apps to work on the big screen. Fake carbon fiber panels look racy.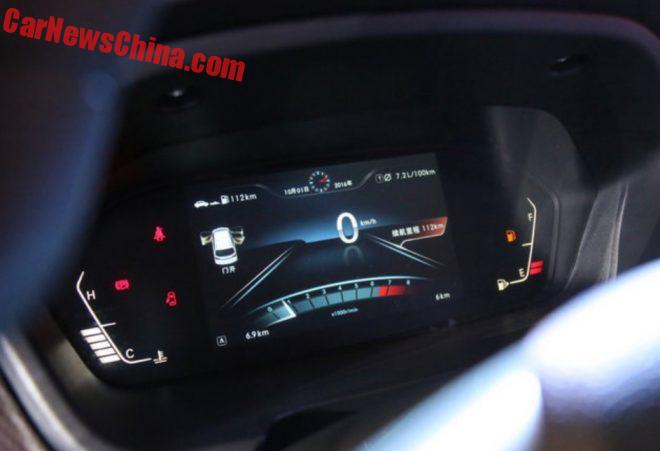 Very sharp graphics, looking great.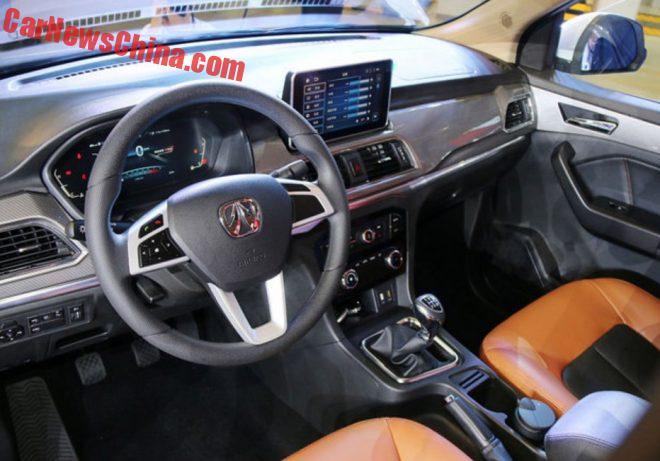 The 1.3 turbo is mated to a six-speed manual, the 1.5 to a five-speed manual. There is no automatic or CVT available yet, and that might hurt sales. Many city dwellers prefer an automatic to deal with the endless traffic jams.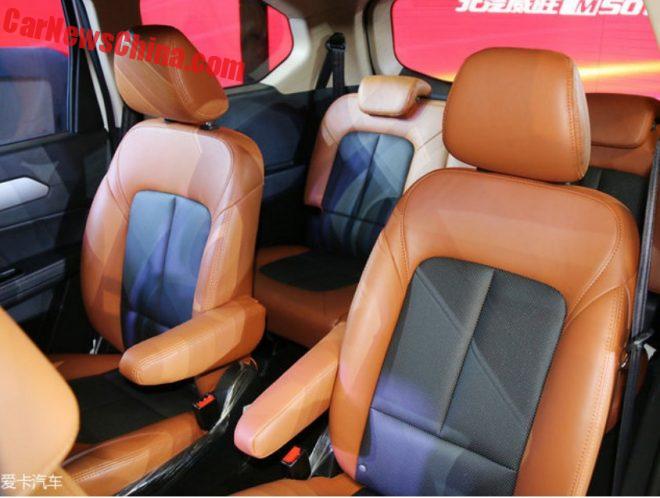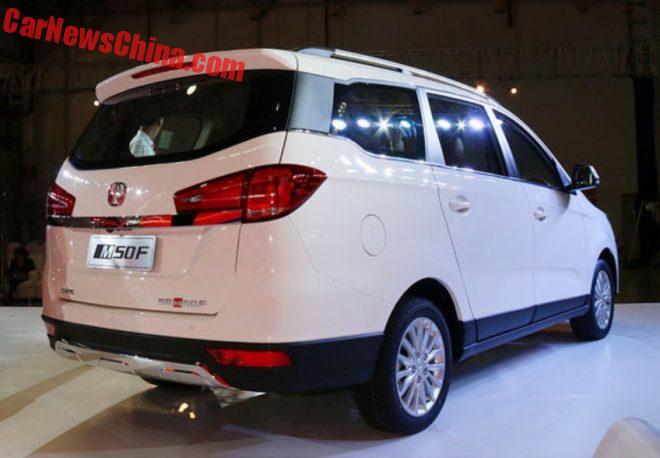 D pillar in black. Roof rails big enough to attach the canoe to. Lights a bit large for 2016. Wheels are tiny, very tiny. Careful in the corners with this one…