The Zhongxing Terralord pickup truck has been launched on the Chinese car market, featuring an enormous grille and the best name in the business. "I am your Terralord! Shove that stuff in my bed!" The Terralord is the largest truck so far for Zhongxing, a brand with a knack for pretty names. They also sell the Tiger and the Little Tiger, and they used to sell the Admiral and the Urban Ark (name changed to C3).
The Terralord is a four door crew cab short bed truck, aimed at the high end of the cheap-truck segment. Happily, it is still very cheap. Price starts at 109.800 yuan and ends at 161.800 yuan ($16.200 – 24.000). This however does make the Lord of Terra the most expensive Zhongxing pickup truck ever.
Power comes from a Isuzu sources 2.5 liter turbo diesel, good for 136hp and 240nm. Gearbox is a six-speed manual, sending power to all four wheels. There is no petrol engine which sadly mean we will not see much of the Terralord in the big cities were diesel engines are mostly forbidden. But we bet it will sell like hell in the hinterlands.
Size: 5341/1885/1845, wheelbase is 3230.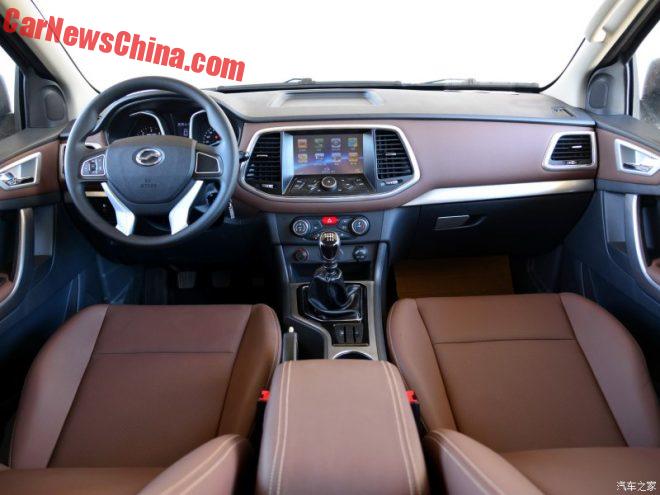 Very nice interior for its segment. Quality looks good. Seats in a brown kind of orange.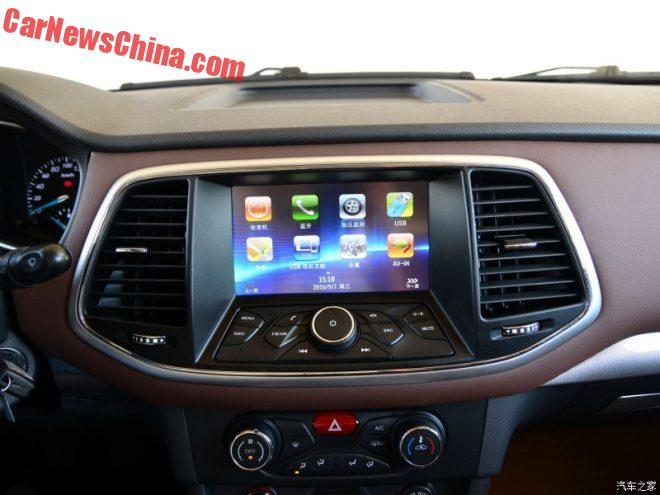 It is a touch screen, but it doesn't seem very easy to use as it is located deep inside the dash. Somewhat odd indeed. The system has the usual stuff like GPS and a radio. It can connect via USB and sync with the Smartphone.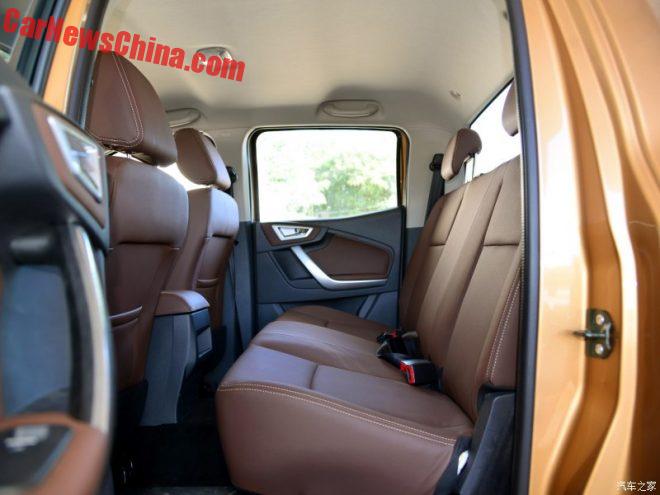 Enough space for three but the door looks awfully narrow.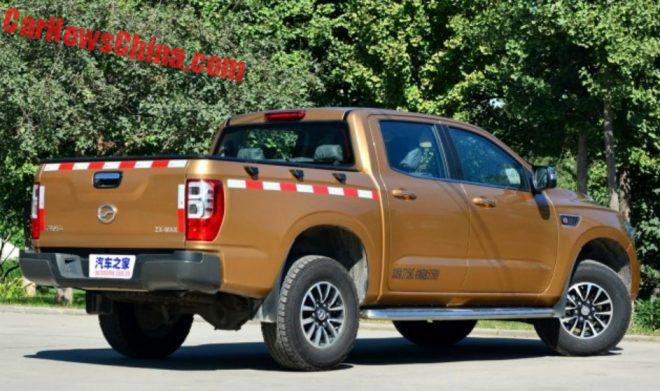 Ugly 3M stickers are obligatory under Chinese law. All pickup trucks and panel vans need to have them.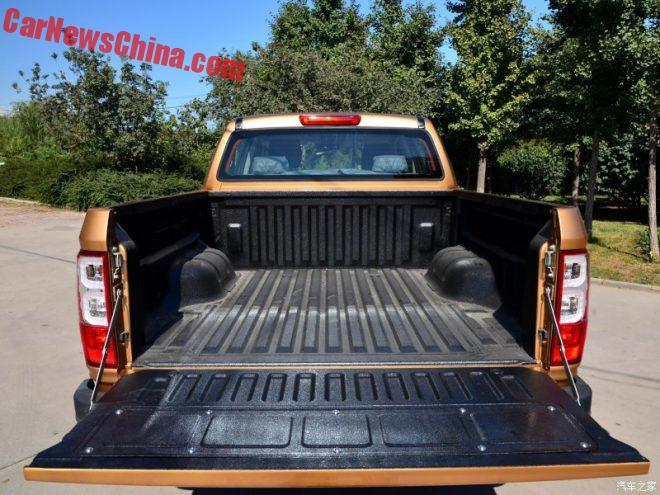 Now for the most important part of any pickup truck: the bed. Size is: 1530/1620/515.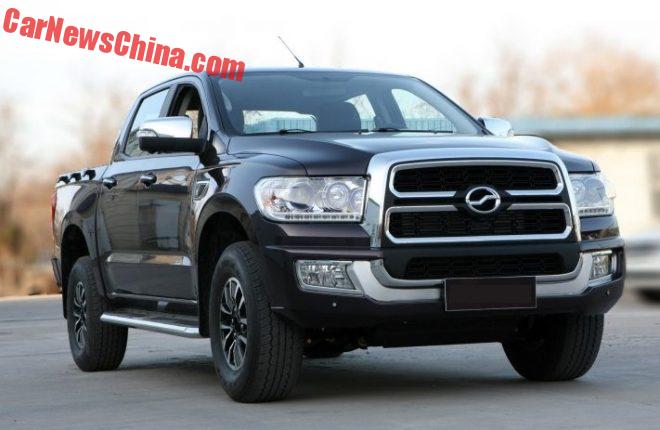 One in black. This must be the Dark Vader Terralord.