A black and beautiful Mercedes-Benz S600 Pullman stretched limousine, Spotted in China near the Goldenport race track in Beijing. The big Benz was in very good shape and basically looked like new. Paint and shine were perfect and everything was original, down until the optional AMG alloys.
Note orange reflector on the extension.
The Pullman was based on the W220 S-Class sedan, which was made from 1998 until 2005. The Pullman debuted in 2001. It was developed by Mercedes-Benz and AMG. It was extended by a full 100 centimeters, and 70 of those went directly to the passengers in the back. It was fitted with a mini bar and advanced entertainment and communication systems.
The Pullman was available as a S500 or an S600, like this great example in Beijing. The S600 was powered by a 5.8 liter V12 with 367hp and 530nm. Fast limo!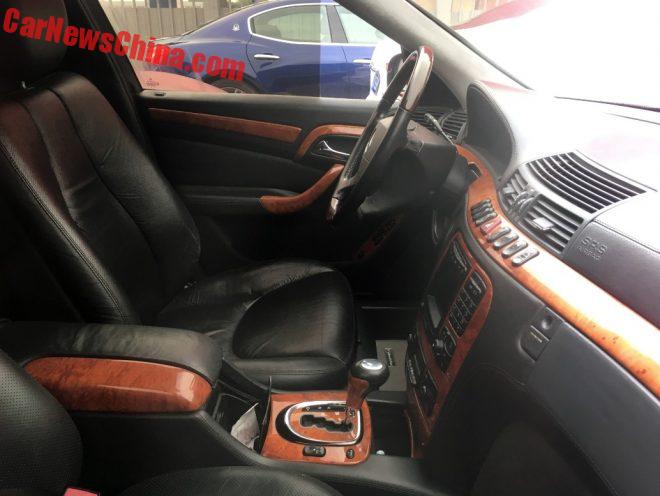 Buyers could get any interior they wanted and this looks very nice with black leather and wood. The leather needs some love but the wood is still good. Gearbox is a five-speed automatic. In later years some W220 variants became available with a seven-speeder, but the S600 stayed with five.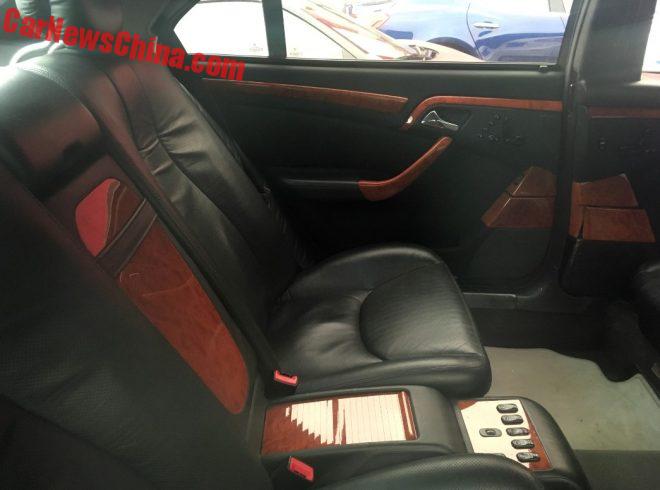 The rear compartment with two captain seats on the left and two jump seats on the right. Wood panels on the door and on the extension need some work.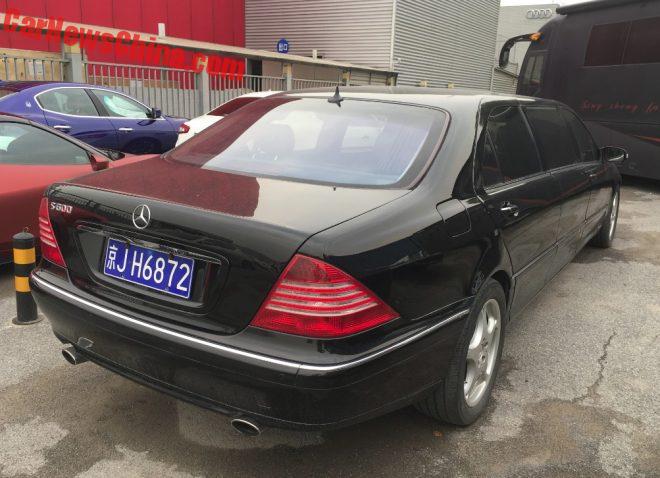 An incredible limousine in an incredible town. May she ship a many happy folk around. And we no now have a nice triple Pullman: this one, the W222 Maybach Pullman, and the W140 Pullman (times 8).