MG has released a teaser of their new ZS SUV, set for debut on the Guangzhou Auto Show later this month. The ZS comes with sporty looks, broad shoulders, and tiny non-functional roof rails. The grille looks impressive, very British in a way, with a large MG logo in the middle.
Earlier spy shot of the front end. Headlights are rather large.
The ZS will be positioned below the MG GS. The MG brand, with its sister brand Roewe, is owned by the Shanghai Auto Industry Corporation (SAIC). The ZS will be launched on the Chinese car market in the first half of 2017. Sales in the U.K. is scheduled to start in late 2017.
There will be three engines available: a 130hp 1.5 and a new 1.0 liter three-cylinder with 120hp. The latter engine will also used to power the new Roewe 550L. No news yet on 'boxes.
Price is expected to range from around 80.000 to 120.000 yuan.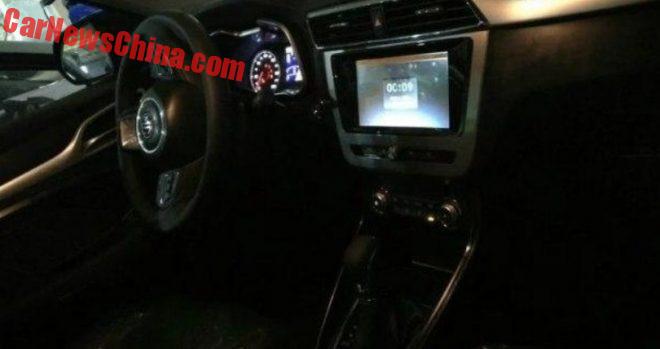 Instrument panel with two analogue clocks with a large TFT screen in the middle. Touch screen seems about 9 inch. Sporty three-spoke steering wheel. Automatic gearbox here.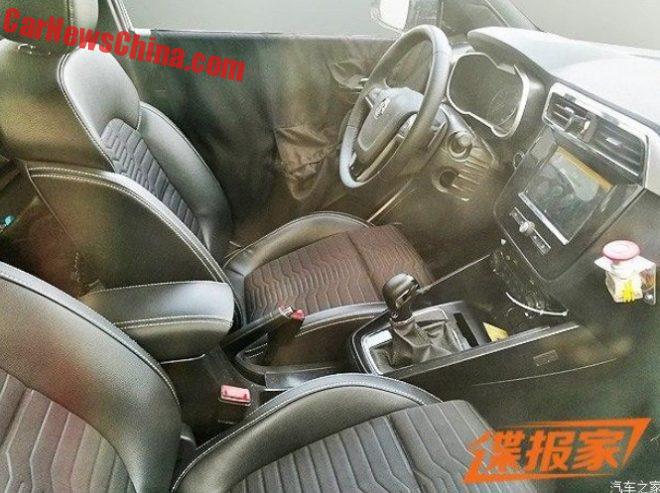 Very sporty seats. Screen is positioned in an odd angle. That will reflect a lot of light!