The brand new MG GS Rui Teng has finally launched on the Chinese car market. Price starts at 119.700 yuan and ends at 179.700 yuan ($19.300 – 28.970). Both the 2.0 turbo and the 1.5 turbo are immediately available. The GS Rui Teng is first SUV ever under the famous MG brand, now safely in the hands of the Shanghai Automotive Industry Corporation (SAIC).
A neat interior, sporty and luxurious. Nice materials and a decent LCS screen. Alu pedals for extra MG speed. Buttons on the steering wheel seem awfully small.
There are two engines available: 1) a 2.0 turbocharged petrol four with 220hp and 350nm, mated to a six-speed DCT, sending power to all four wheels. 2) a 1.5 turbo petrol four with 167hp and 250nm, mated to a six-speed manual or a seven-speed DCT, 4×2 is standard and 4×4 is optional. It is unclear why MG opted to go for two different DCT boxes.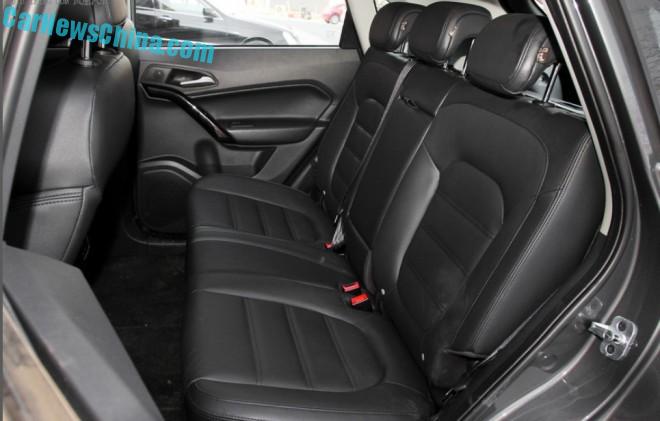 More black in the back. Enough space for three.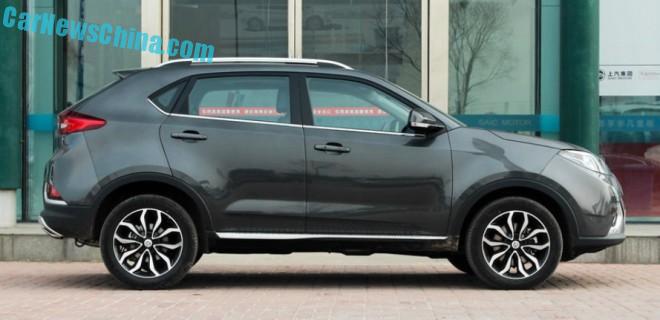 Design is hip enough for the segment. Wheels are of the right size whereas most Chinese automakers got 'em too small. Usable roof rails and a subtle window wing.
The MG GS Rui Teng is based on the third generation (2010) SsangYong Korando. The Shanghai Automotive Industry Corporation (SAIC), owner of the MG brand, owned a controlling stake in SsangYong Motor from late 2004 until 2009. The deal to use the Korando's platform was agreed in those days, but details are misty. Interestingly, new reports have surfaced saying the rear suspension of the MG GS is based on the suspension of the Volkswagen Tiguan SUV, which is manufactured in Shanghai at the Shanghai-Volkswagen joint venture. MG calls the platform of the GS Rui Teng 'SSA'.
Size: 4500/1855/1699, and wheelbase is 2650. Korando: 4410/1830/1675, wheelbase is 2650.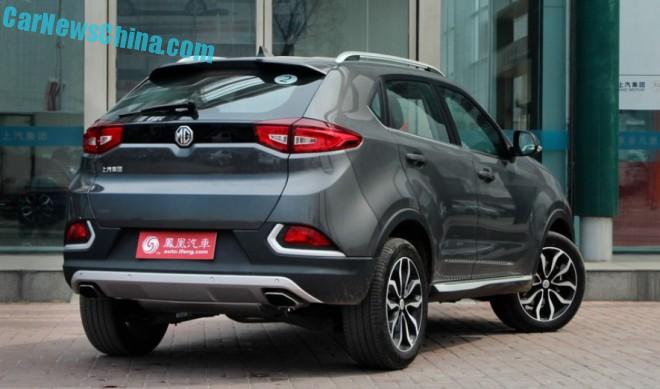 The MG GS Rui Teng has been through a lot of name changes during its long development process. Over the years it has been called GTS, CS, and GS, before settling on GS Rui Teng. Interestingly, this gray demo car seen at a MG dealer doesn't have any name tag on the back, indicating the name was still undecided right up until launch.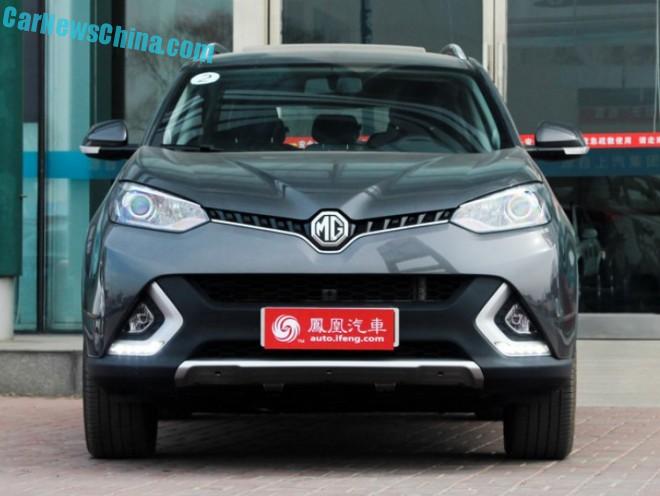 Large MG logo in a small grille. Chrome parts in bumper are the only thing left from the original MG CS concept.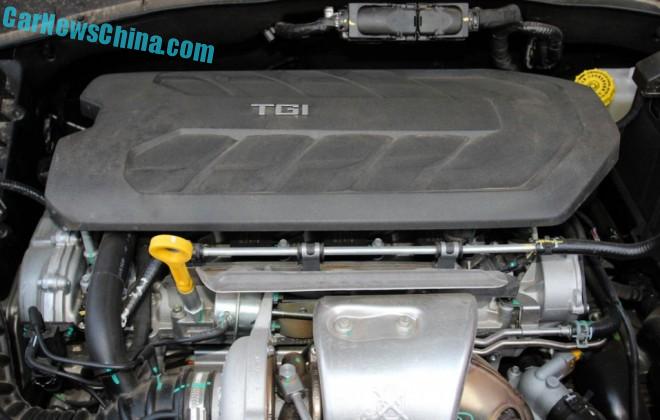 This dusty ensemble is the 2.0 turbo.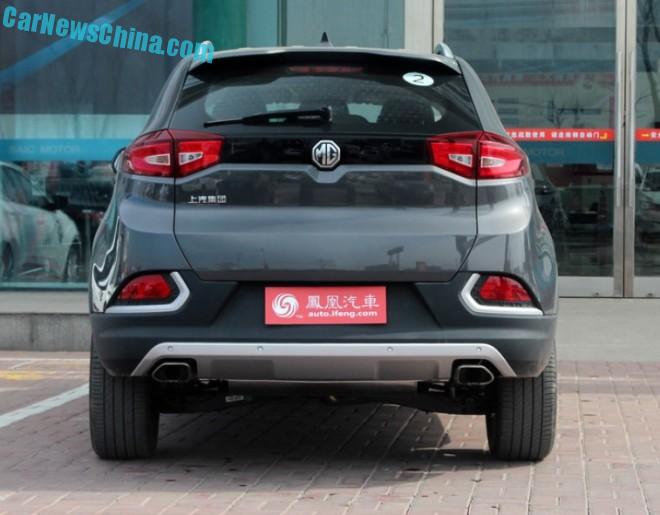 So many lines atop lines that the rear resembles a wedding cake. Skid pad is good but pipes are small.