A very beautiful C4 Chevrolet Corvette coupe, painted in fiery red. Sadly, the iconic Vette has been abandoned and it is in a very bad shape. The badges are gone, the tires deflated, the left pop-up headlight is broken, and the poor car is covered under a thick layer of dust. I found her in northeast Beijing, outside the Fifth Ring Road, not far from the film museum. It was only when I came home that I realized I had seen this Chevrolet before:
Here is the red Vette in 2012, same car and same license plates, when I met it at the film academy just north of the Fourth Ring Road. There seems to be a connection between this car and film. Was it used in a movie maybe? The car was in drivable condition then. Badge still on the bonnet, fully inflated tires.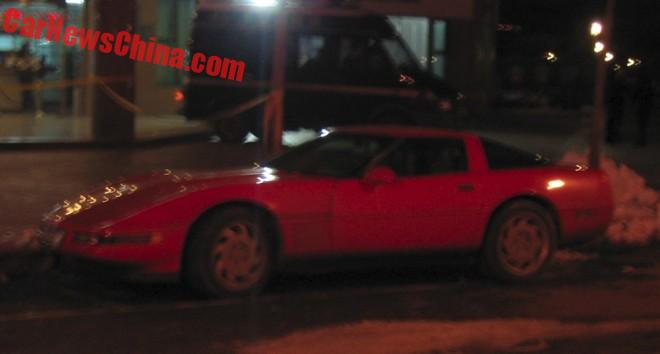 But there is more! When I was going through some old archives I found this photo. I took it late at night near Dongzhimen in central Beijing in 2004. It looks very much like the B·A0808, but I cannot be sure, it might have been the A·08635. I didn't take any other photo, this website didn't exist at the time…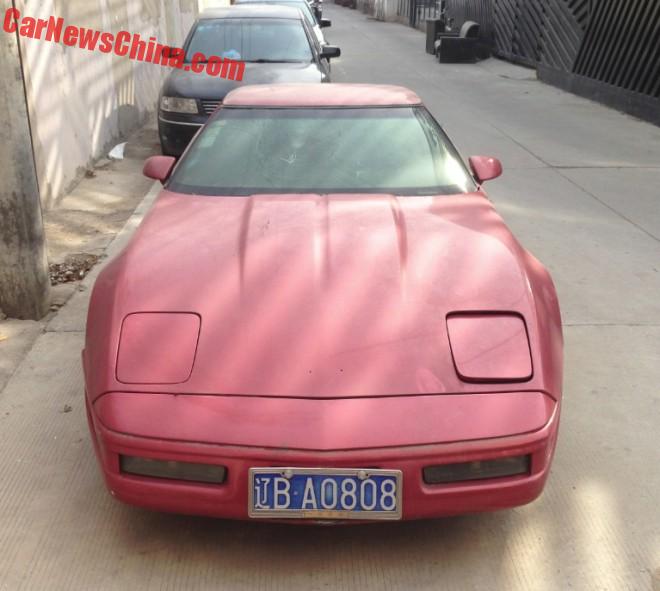 The Chevrolet Corvette C4 was made from 1984 until 1996 with a facelift in 1990. Our red racer is a facelifted example. The body of the C4 was made out of glass-fiber reinforced polyester so rust doesn't have a change. License plate is from northeastern Liaoning Province.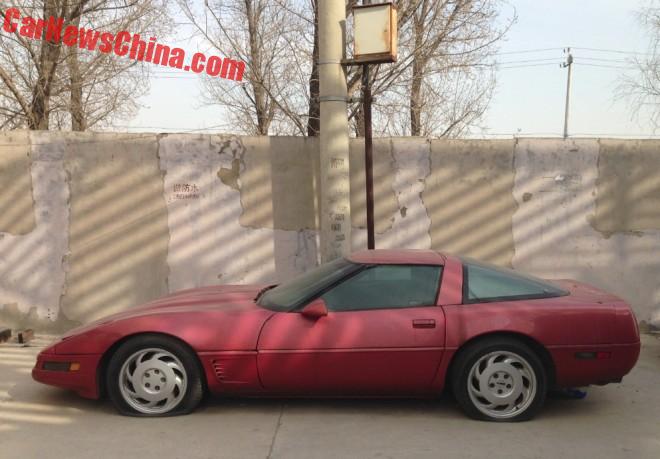 A timeless beauty, even in decay.
The base engine for the facelifted C4 was the famous 300hp 5.7 liter LT1, mated to either a 4-speed automatic, a 4-speed overdrive-manual, or a six-speed manual.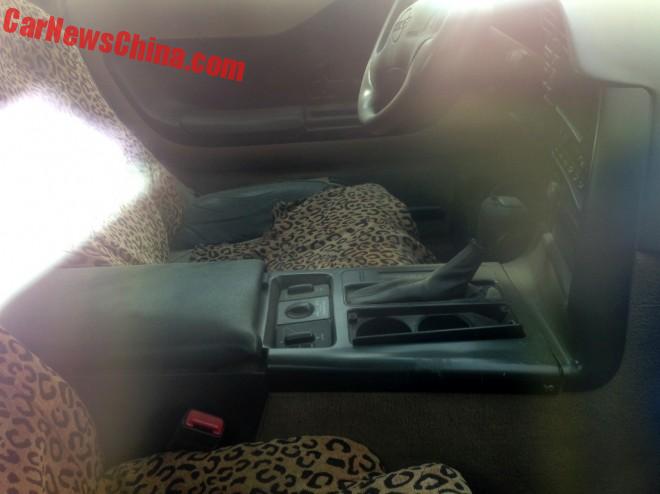 The interior was in reasonable shape. Leopard-print seat covers are a later addition. Automatic 'box.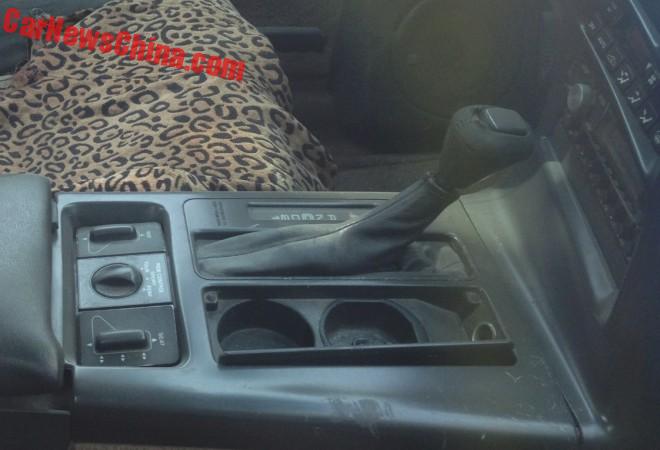 The buttons on the left and right are to adjust the seats. The center button adjusts the Ride Control woth three settings: Tour, Sport, and Perf. Cup holders don't look very deep. Radio is original.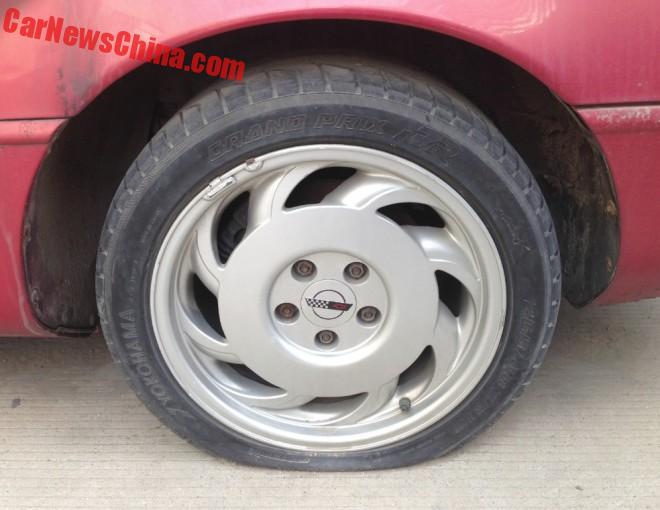 The beautiful wheels with the Corvette logo in the middle.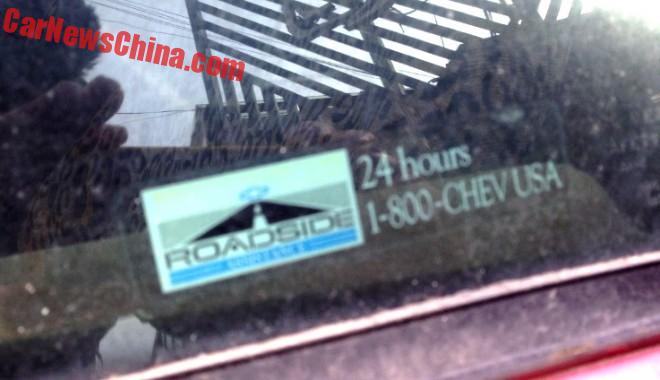 Call 1-800-CHEV USA for roadside assistance. Would they restore a C4..? Sticker also indicates this C4 is an ex-US car. The C4 was not officially sold in China in period but some arrived via the gray market. We have a small collection: the aforementioned A·08635, a green coupe again from Liaoning, and a rare red convertible in Shanghai.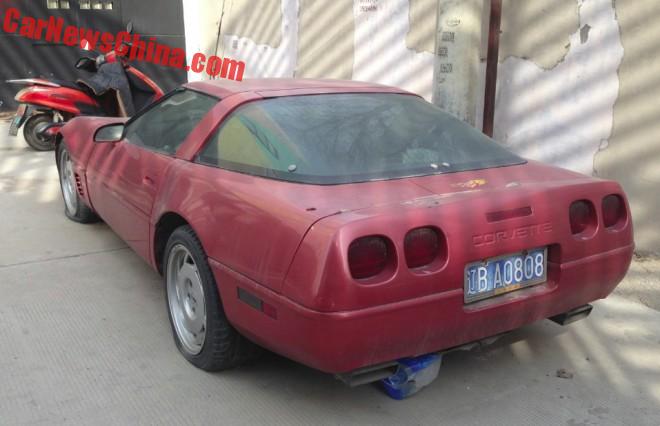 Red lights look brilliant. Targa roof was firmly fastened. My electric Luyuan scooter in the background.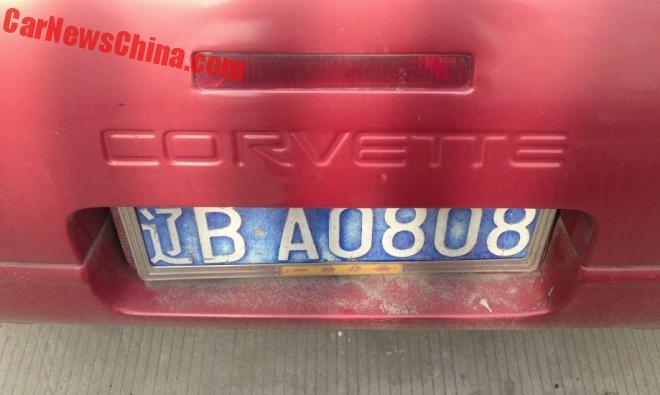 The Corvette is such a special car that is has its very own font.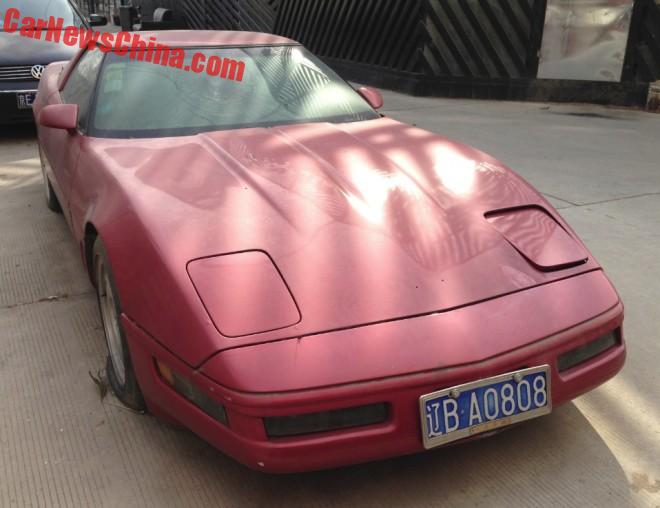 Will this American beauty ever hit the road again? We hope she will. If anyone is interested in giving it a shot please let me know in the comments. The car is still there today.