Time for some fatass American metal. Here we have a red C4 Chevrolet Corvette and a tenth generation Cadillac Eldorado, Spotted in China side by side on a tuning show in Beijing. The vehicles belong to members of a rather feisty local tuning club, heavily involved in illegal street racing and night-drifting competitions.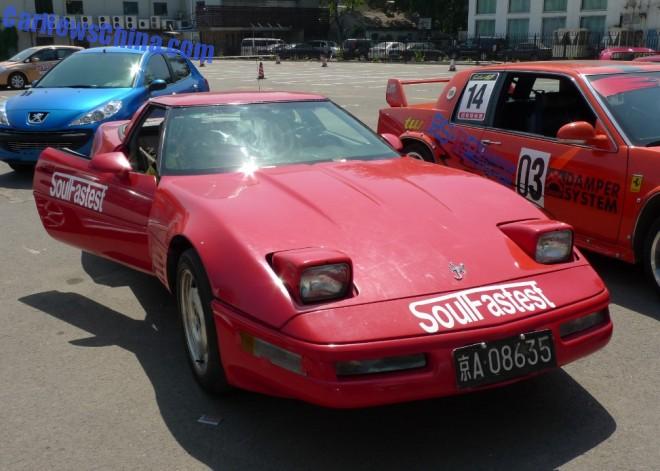 The C4 Corvette was manufactured from 1984 until 1996 with a facelift in 1992, this is a facelifted car. The C4 wasn't officially exported to China so seeing one in country is a very rare pleasure. This is only the fourth example we see, after a green car in Shenyang, a wine red convertible in Shanghai, and another red coupe in Beijing.
Power for the 1992 model year came from the new 5.7 liter 'LT1' engine which was good for a 300hp and 447nm. However, a smokey member of the club told me this 'Vette was tuned up to 500 horses. But the alloys are original!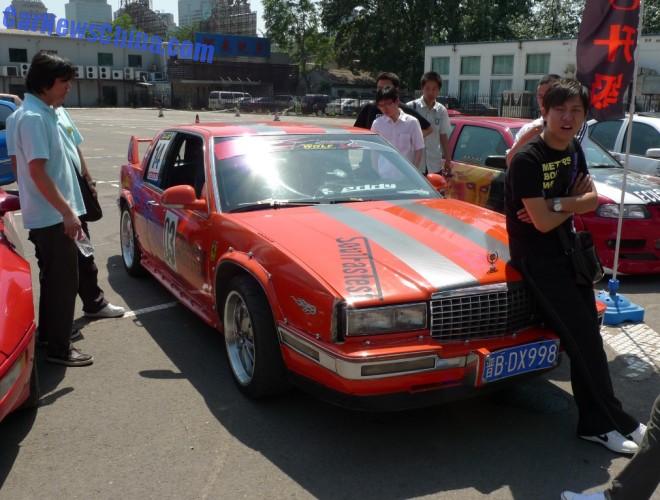 Moving on to Eldorado, the mythical city of gold, and a 1980's Cadillac. The tenth generation Eldorado was manufactured from 1986 until 1991 with a facelift in 1988, this is a pre-facelifted car. The Eldorado wasn't exported to China either, and this indeed is the very first  example we have ever met in country. The 1986-1988 Eldorado was powered by a 4.1 liter V8 engine with an output of… 135hp and 260nm, sending power to the… front wheels via a four-speed automatic.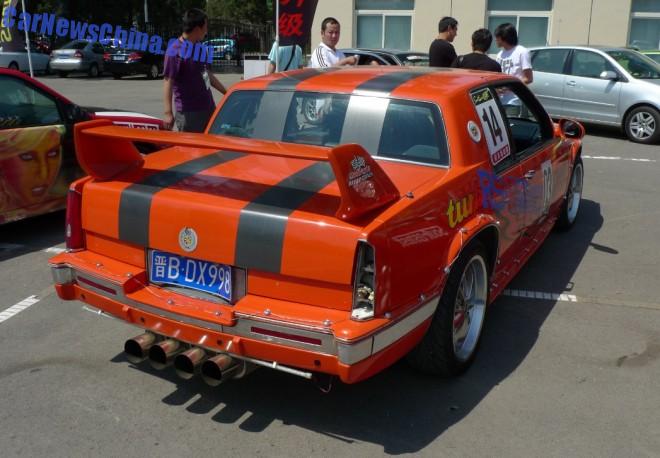 This particular example was painted in bright orange and dressed up with racing stripes, that continue even over the rear window, side skirts, a giant wing on the back, racy tires and shiny alloys, and four fill-sized exhaust pipes. The same smokey man told me the engine was tuned to 200hp, and that there was no way they could get any more horses out!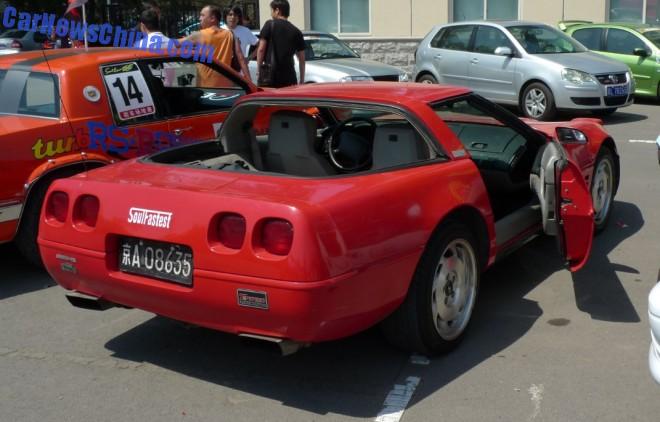 The Corvette looked pretty much standard compared to the Eldorado, except for the missing rear window and the oddly shaped exhaust pipes. Must be really hard to find said window new in China.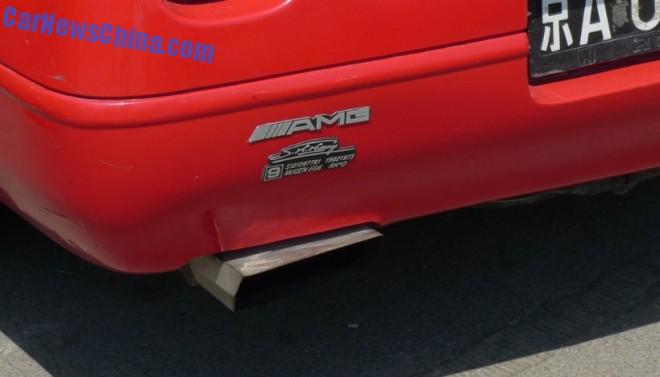 It's the AMG.
Very Important News: