The new Lifan Xuanlang MPV has been unveiled on the 2016 Guangzhou Auto Show in China. It is clone of the Ford S-Max and a very good one; for a moment I thought I was on the Ford booth. But then I saw the X80 and I knew it was Lifan anyway.
Even the alloys are very Ford-like.
The Xuanlaong will launch on the Chinese car market in March and cost between 80.000 and 110.000 yuan. It will seat seven in a 2/3/2 setup. There will be three engines available: 1.5 turbo, 1.8, and a 2.0. The 1.5 turbo will be mated to a five-speed manual or an 8-speed automatic, the 1.8 and 2.0 to a five-speed manual or five-speed automatic.
Size comparison:
Xuanlang: 4720/1840/1665, and wheelbase is 2780.
Ford S-Max: 4796/1916/1655, and wheelbase is 2850.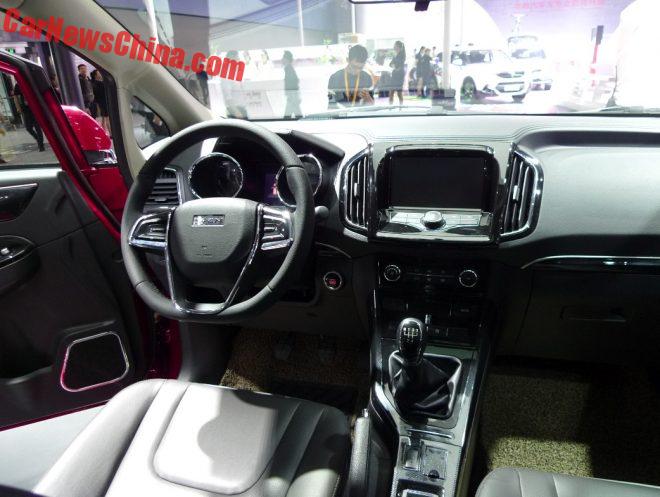 The interior looked rather dark because of all the dark gray plastics. Six-speed manual in this car. Screen is on the small side for late 2016. Instrument panel is analogue with two very shiny pods. More shiny on the steering wheel, around the lever, around the air vents, and around the speakers in the doors. Start button is located very low on the right side of the wheel, so drivers got to be careful with their knees.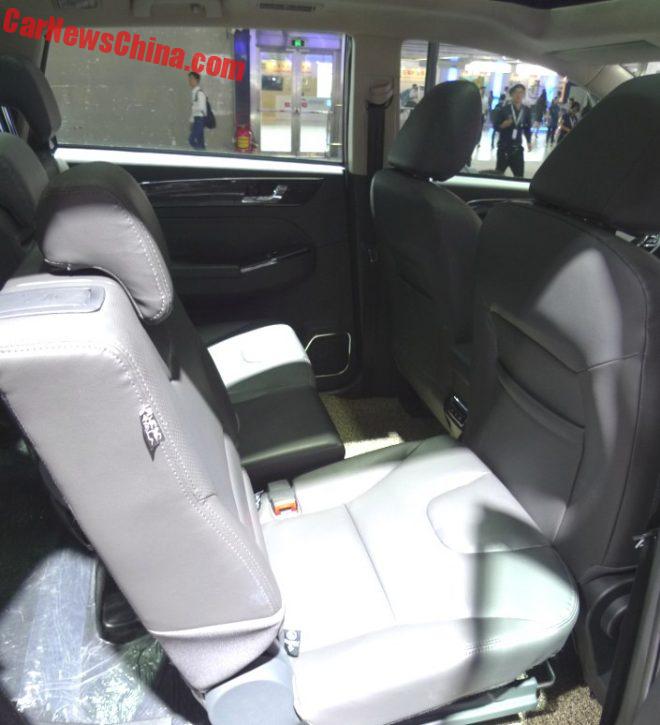 Second row.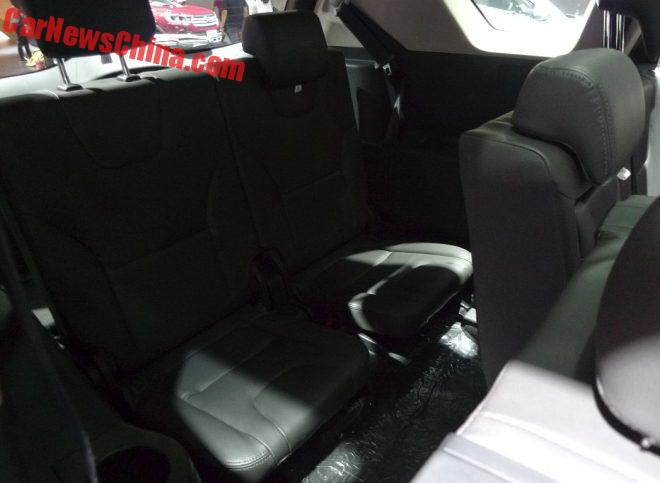 Third row. Just big enough for two adults with short legs.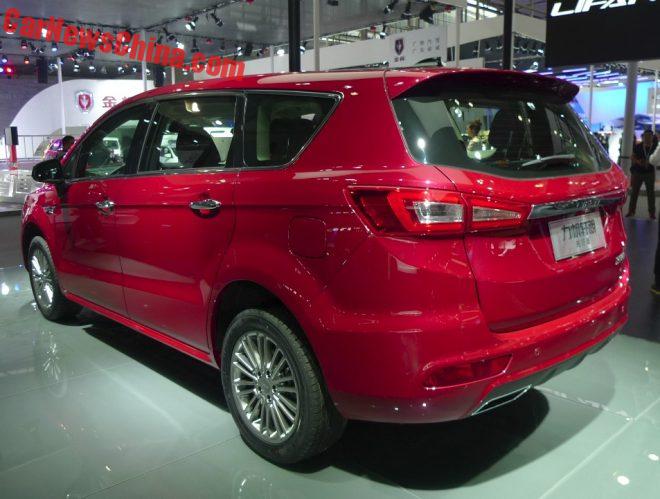 Build quality was good, and very good for Lifan, but cloning other cars is just not very cool. Wheels are a bit too small.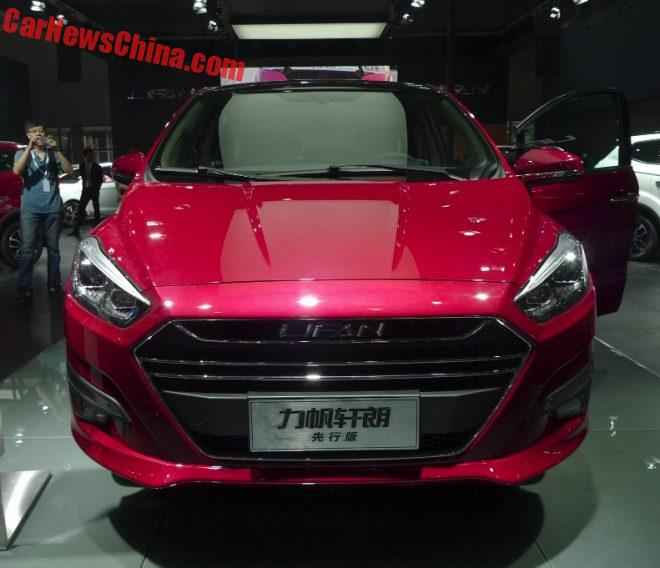 Lifan logo is hiding a bit under the edge on the bonnet. But no matter, most buyers will replace it with a shiny new Ford badge anyway.