The MG ZS has been launched on the 2016 Guangzhou Auto Show in China, looking sharp with sporty lines, an impressive grille and large headlights. Sadly, the wheels are far too small and narrow, making the body seem somewhat unbalanced.
The MG ZS will be launched on the Chinese car market in the first half of 2017. It will be positioned below the MG GS. Sales in the U.K. is scheduled to start in late 2017.
There will be two engines available: a 1.5 with 120hp and 150nm mated to a six-speed automatic or a six-speed manual, and a brand new 1.0 3-cylinder turbo with 125hp and 170nm, mated to a 6-speed DCT or a 6-speed manual. The ZS is front-wheel drive.
Price is expected to range from around 80.000 to 120.000 yuan.
The MG brand, with its sister brand Roewe, is owned by the Shanghai Auto Industry Corporation (SAIC).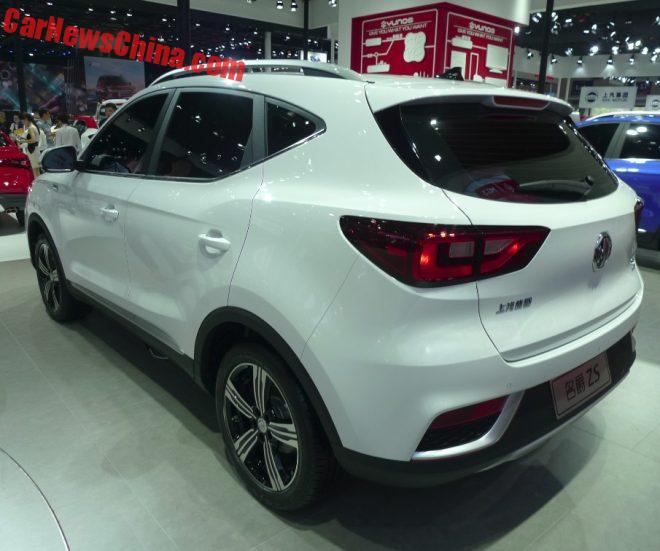 Proper roof rails and large lights again. Smaller lights are the trend at the moment but MG doesn't join.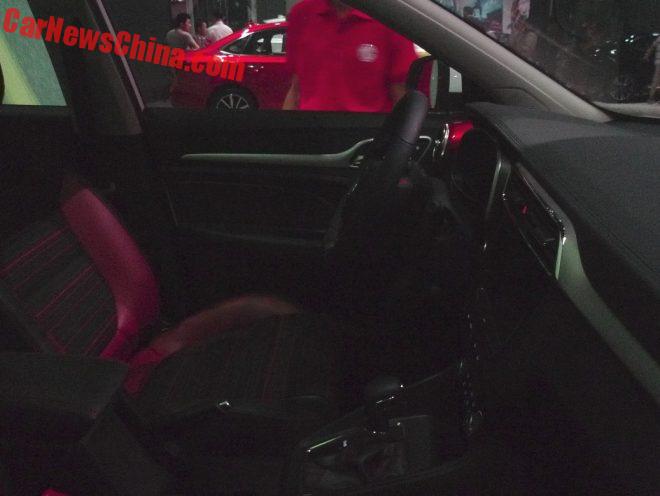 The doors were closed and the windows darkened. Happily, my ultra secret interior-snap camera system still managed to fire a shot. We see seats with red leather sides and red strips, an old fashioned manual handbrake, a thick-rimmed steering wheel, a mid-sized touch screen, and a red and shiny air vent pod.
Also see an earlier spy shot with the instruments working.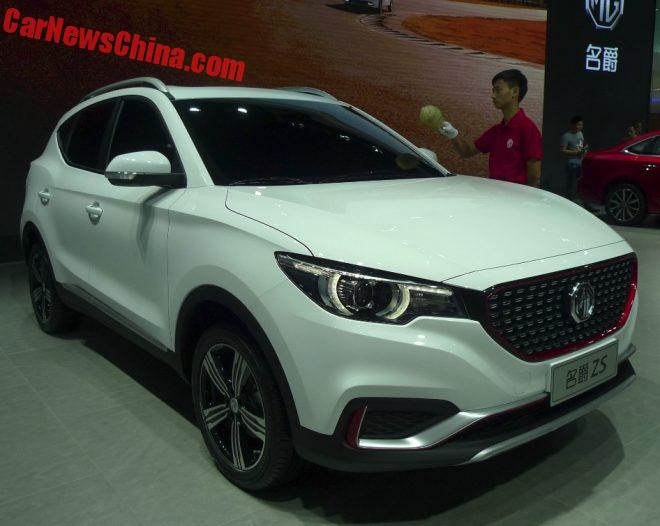 The white car was a sporty variant with a different front bumper and a red line along the grille. There weren't any other differences on the outside and no special badges.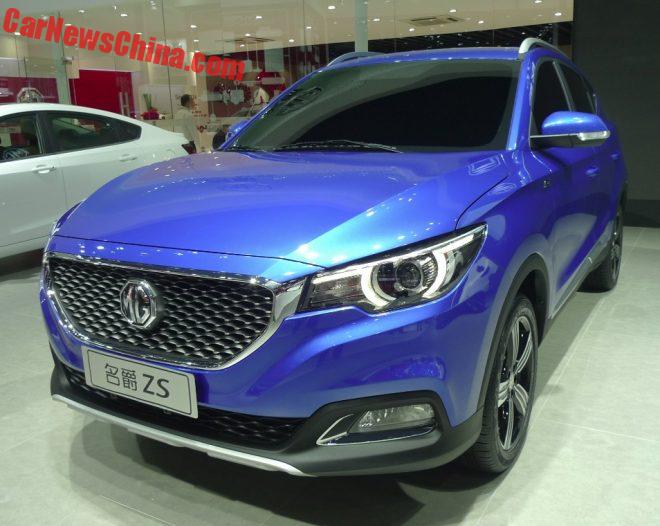 The third car on stage was blue, with the same bumper as the red car. The grille looks really good and the MG logo is huge.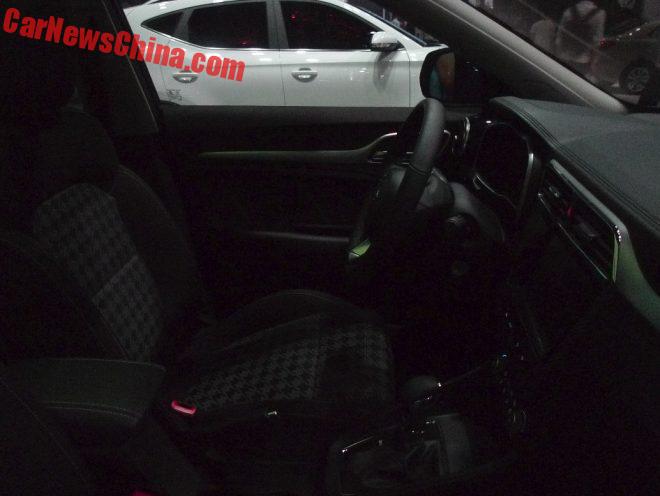 The blue car, not being sporty, had a more subdued interior with fabric seats and black air vent pods.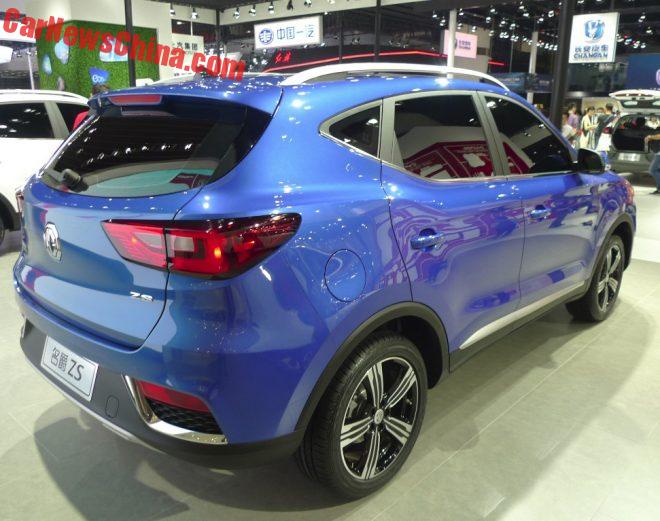 Shoulder line is nice, but look at those poor wheels again.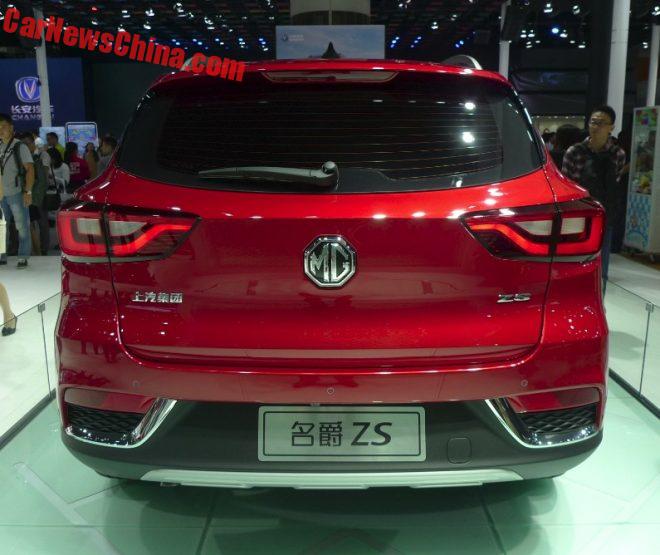 Rear looks great, lights are almost spacey. Shiny strips in the bumper just perfect, not too big or too much.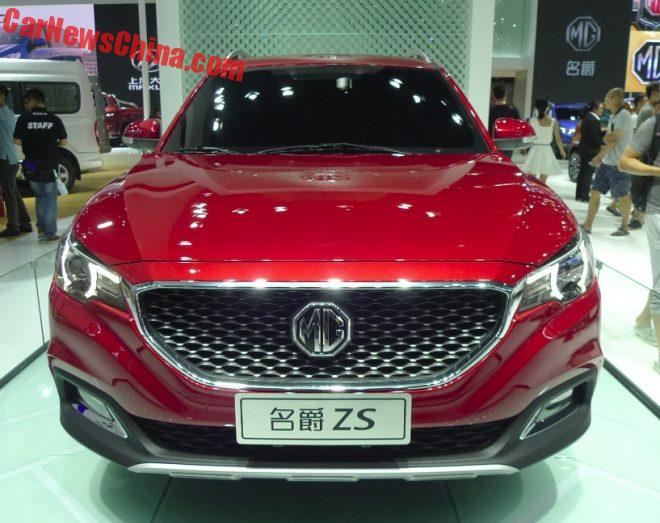 What a grille! All taken together a good looking car from a great brand with an interesting 1.0 turbo under the bonnet (the 1.5 is ancient). The ZS looks like it will sell. Now put some bigger wheels on it!