The final, final, and final production version of the JAC Refine A60 sedan debuted on the Guangzhou Auto Show. Yes, this is it. We first saw the Refine A60 in April 2014, it was then called the A6 and looked pretty much ready to roll. One year later a slightly updated car debuted in Shanghai, called the Refine A60.
In November that year the A60 hit the Guangzhou Auto Show with a new grille. In January of this year the first A60's made their rounds to JAC dealers, but they had the old grille again! At the time JAC said the A60 was going to launch in April, but nothing happened.
Then they launched an electric version called the iEV7, about which we haven't heard anything anymore. The A60 didn't launch in April and things became very silent. Until now. The A60 has been launched on the Chinese car market immediately. Price starts at 139.500 yuan and ends at 179.500. Finally.
Size: 5005/1890/1503, and wheelbase is 2915.
Engine: a 1.5 turbo with 174hp and 251nm, mated to a six-speed DCT. A 2.0 turbo with 190hp and 280nm will be added to the lineup later, which will bring the price range over the 200.000 yuan.
JAC really wanted to prove the A60 is really ready this time. They had eight A60's on their booth. Four on each side. There were no other cars. They were all brown or black, no other colors.
More A60.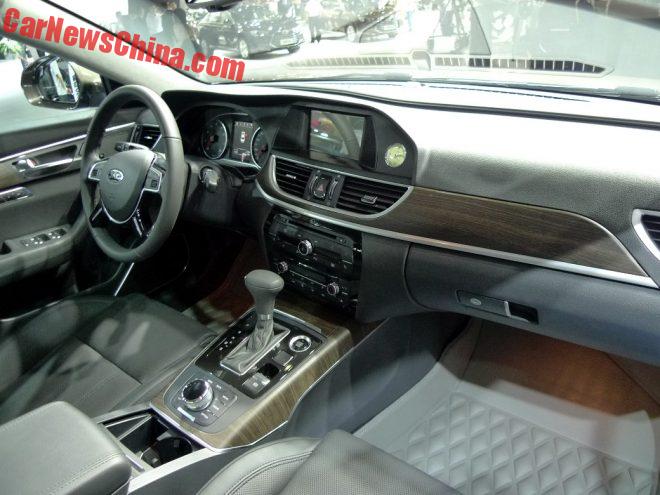 The interior is very nice with lots of wood and leather, and a shiny knob on the center console. But you can easily see the A60 has been under development for a while. The screen might have been okay in 2014 but it is far too small for 2016, and it isn't a touch screen.
Even Volkswagen has bigger screens these days. But the clock looks great.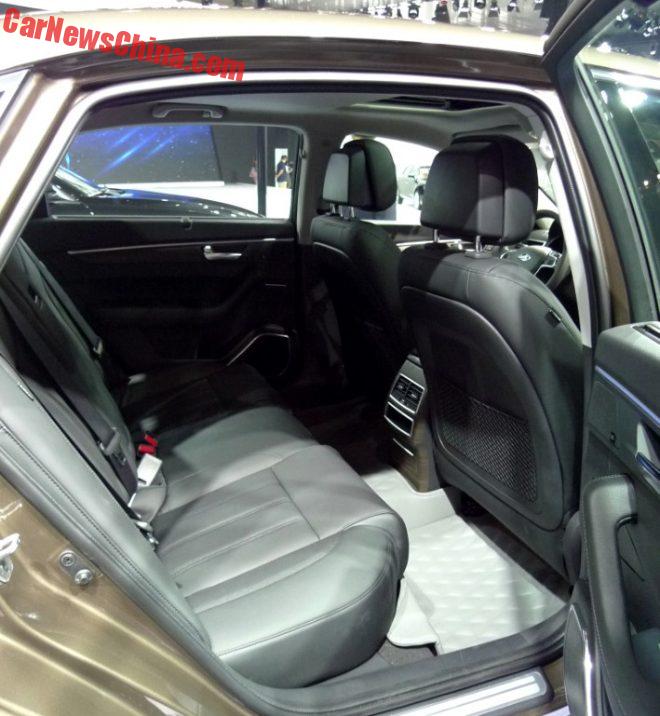 Loads of space in the back.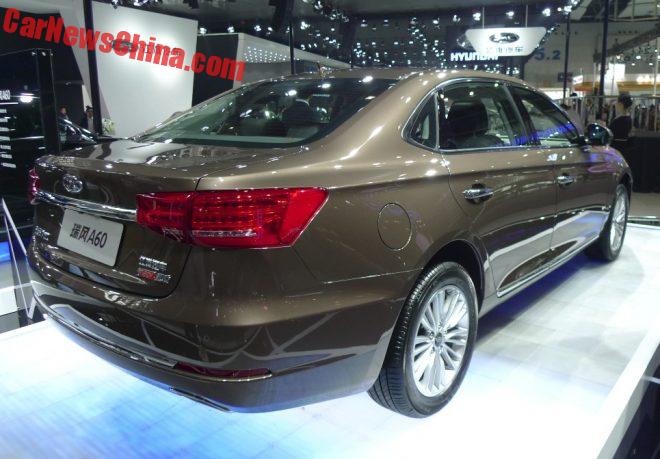 It has been a while since we have seen such giant lights on a new car. This too shows the A60 is getting a bit old already; real new cars got fashionable small units.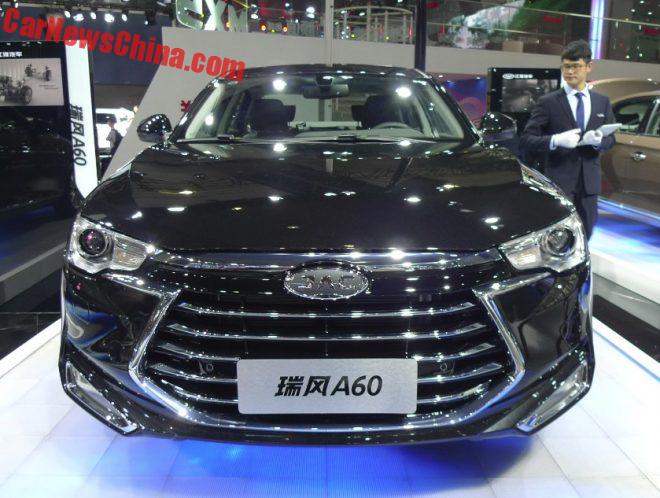 But no matter all that! The A60 is about the grille, and the grille is God. What a master piece. The grille of grilles. The most impressive grille in Guangzhou. So much shine! Seven horizontal bars together, including the ones on top and button. The JAC logo is big and shiny too. No color, just shine!