Chinese brands are launching more new SUVs in a week then the rest of the world in a decade. Here we have another one: this is the new Brilliance V6, a mid-size SUV that will be launched on the Chinese car market in October.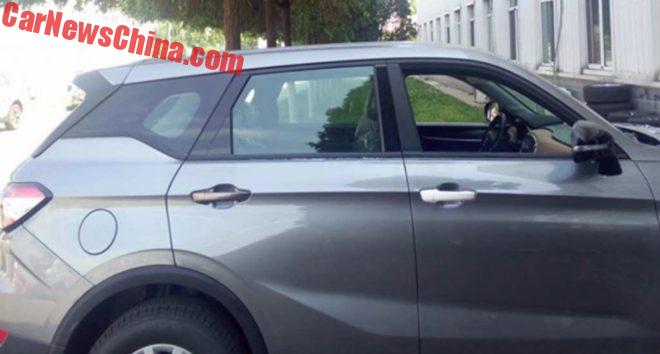 It has the black C-D pillar for the floating-roof effect, just like every other new Chinese SUV. It is almost as if they all hired the same guy for the design. The V6 seats five but there will be a seven-seat variant in the near future. Size: 4620/1922/1734, and wheelbase is 2725.
Power comes from a 1.5 liter turbocharged four-cylinder petrol engine with 150hp, and all those horses go to the front wheels via a six-speed manual and six-speed automatic. A 1.8 turbo will be added to the lineup later.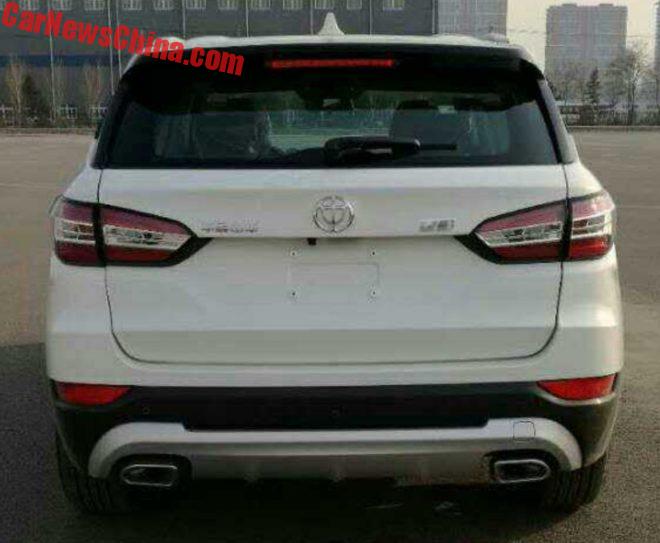 Proper roof rails, a shark fin antenna, the Brilliance logo between the lights, and a not-too pretty skid-pad & pipe ensemble in the bumper. The pipe tips don't really seem to fit.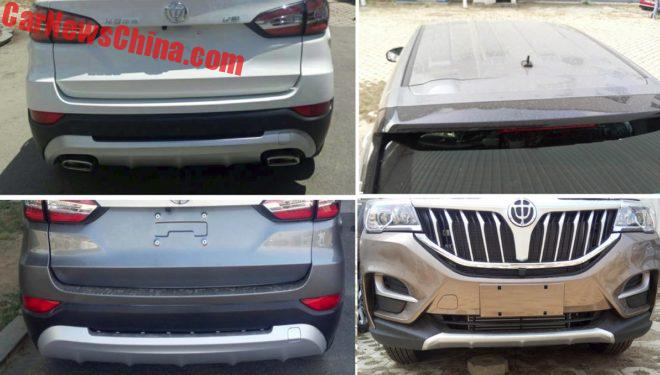 Happily, you can also get it without the tips, which then are probably fake. The grille up front is impressive, with five shiny bars on each side.