The Landwind X7 is the infamous Chinese Range Rover Evoque clone. However, a it will be a little less Evoque soon. Landwind has just released the first official images of the facelifted X7, showing a new front that is visually further away from the Range Rover. Other changes include: a new hood, new front fenders, new bumpers, new roof rails, new taillights, and new exhaust pipe tips. Compare with…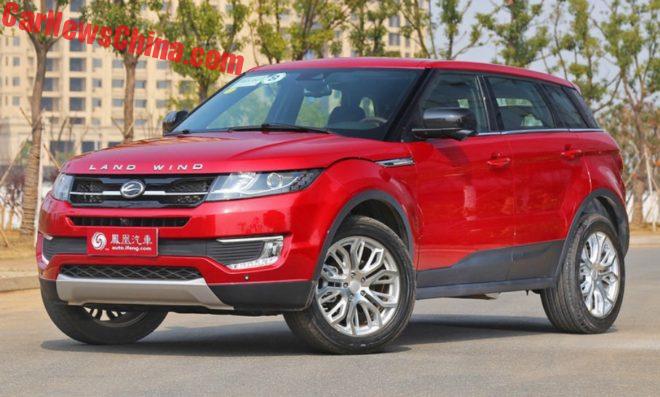 The current Landwind X7.
Price starts at 129.800 yuan and ends at 147.800 yuan. Lone engine is a Mitsubishi-sourced 2.0 turbo with 190 hp.
The 2.0 turbo will continue in the facelifted X7, and it will be accompanied by a new 150 hp 1.5 turbo, also sourced from Mitsubishi.
.The new engine will bring the base price down to about 100,000 yuan.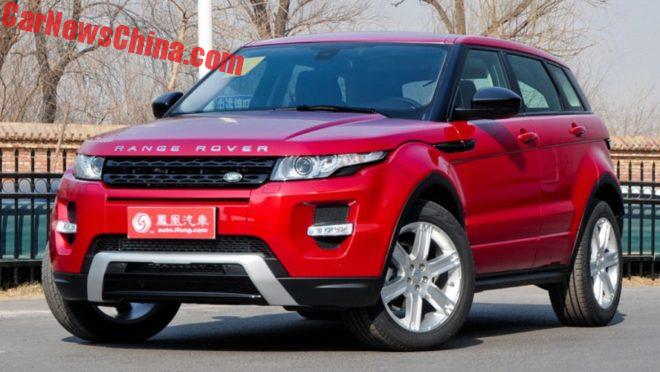 The 2015 Range Rover Evoque, the role model for the Landwind X7.
The Evoque is made in China by the Chery-JLR joint venture. Price starts at 388.000 yuan and ends at 578.0000 yuan. So even the base Evoque is almost 3 times as expensive as the current-base X7. In a land where people think with their wallets, that is an important argument. The Evoque is powered by a Ford-sourced 2.0 turbo with 200 or 241 hp.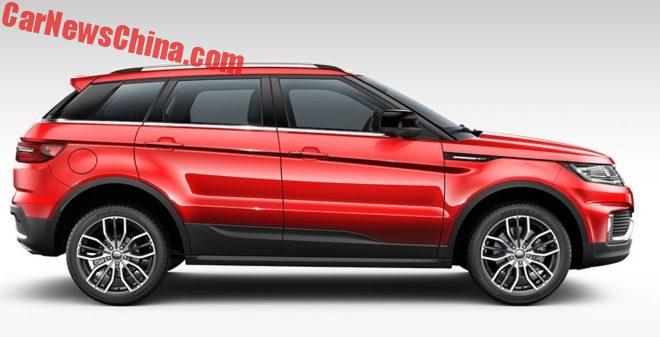 The facelifted Landwind X7, showing off the new front fenders.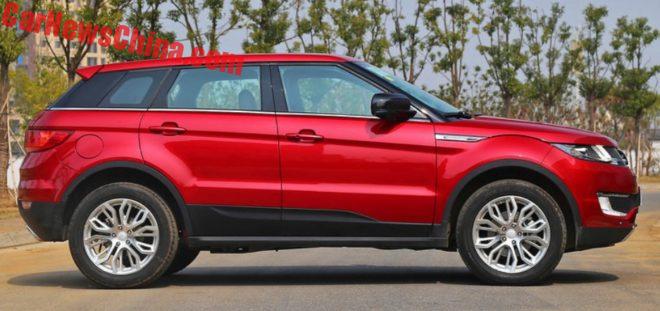 Current Landwind X7.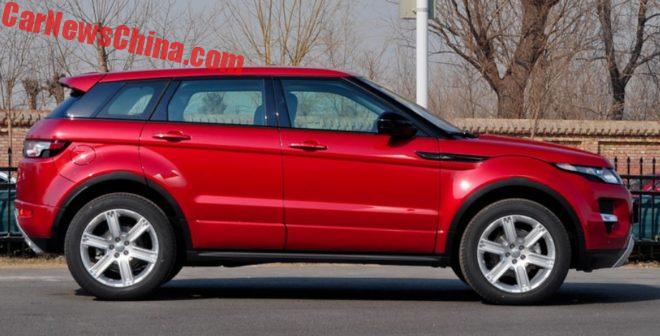 2015 Range Rover Evoque. They do look alike, don't they? They are also the same size:
Landwind X7: 4420/1910/1630, wheelbase 2670.
Range Rover Evoque: 4370/1900/1635, wheelbase 2660.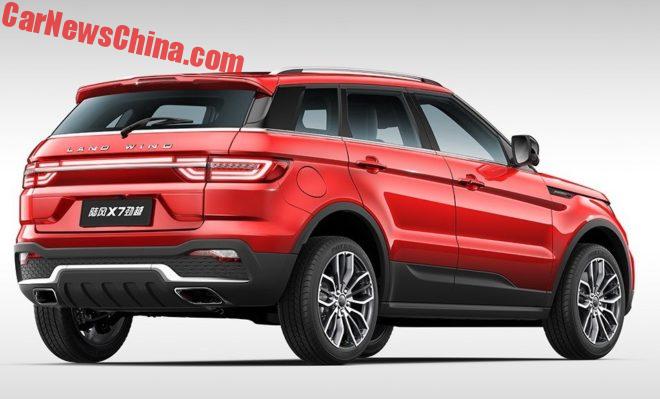 Facelifted X7 with the new light units, the new bumper, and the new exhaust pipe tips. The latter didn't work out very well. They are too low in the bumper, oddly shaped, and they look cheap. It is much better on the current X7: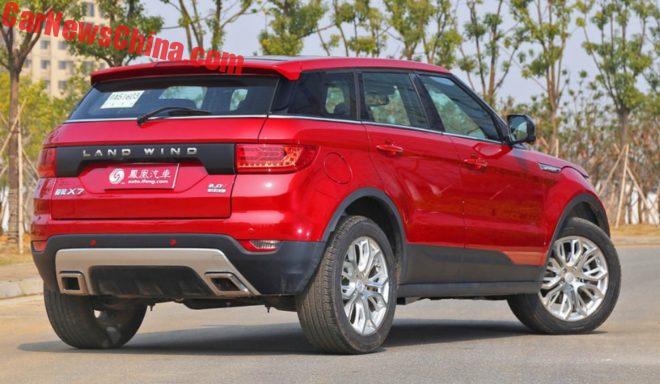 And that is of course because Landwind cloned the pipe-bumper design straight from the…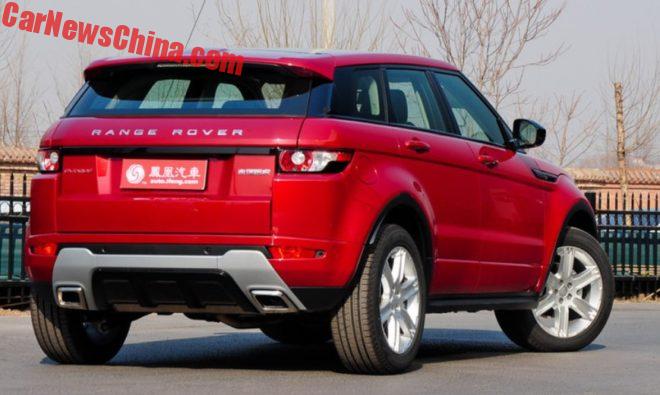 … 2015 Evoque.
The facelift is a small step forward, but no matter the new lights the X7 is still a ripoff.