BYD Qin
BYD goes for Beauty with new sporty hybrid sedan
This white pretty is the new BYD Qin, a sporty plug-in hybrid sedan. It will debut in April on the Beijing Auto Show and launch on the Chinese car market soon thereafter.
This is the current BYD Qin. Price starts at 185.900 yuan and ends at 252.900 yuan. There is a petrol version with a 154 hp 1.5 turbo and en electric version with a 218 hp motor.
The new Qin will initially launch as a hybrid, but full-electric will be added to the lineup later. The hybrid drive train consists of a 151 hp 1.5 turbo petrol engine and an electric motor with a yet unknown output.
Top speed is an impressive 200 km/h and 0-100 is gone in 5.9 seconds.
Size: 4765/1837/1495, and wheelbase is 2718.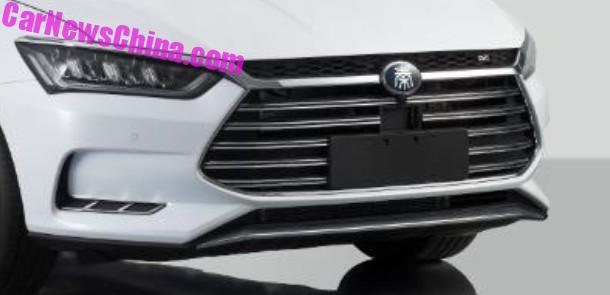 The new Qin gets the new BYD family face that we also saw on the Song Max MPV and the upcoming Tang SUV.
A very clean behind, very restrained for BYD, or for any Chinese automaker really.

The new Qin will get a badge showing off its 0-100 time, just like BYD's other speedy hybrids.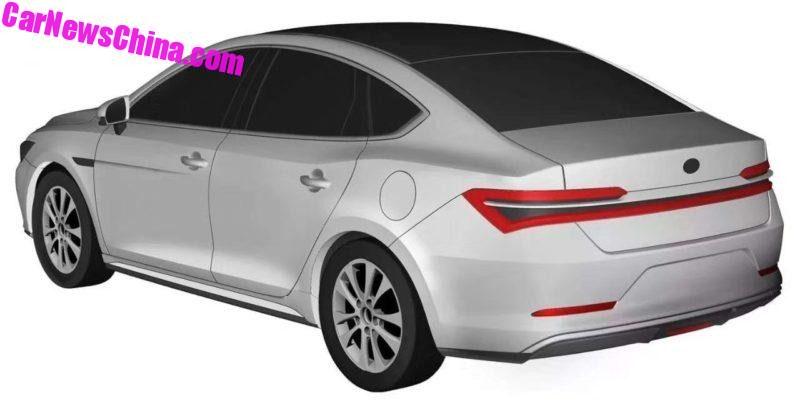 Seen from 3/4 behind in an earlier patent drawing.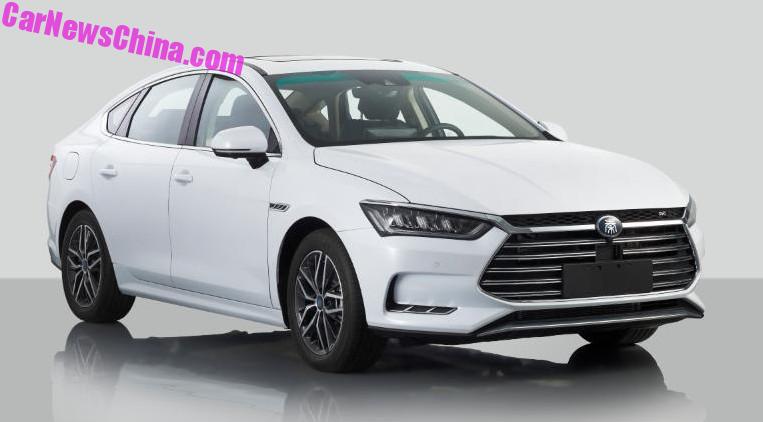 The new BYD Qin, probably the best looking Chinese sedan so far.