BYD Qin
Patent drawings showing the all new BYD Qin sedan, set to be launched on the Chinese car market in the second half of the year. The new Qin will get the new BYD family face that we also saw on the Song Max MPV and the upcoming Tang SUV.
This is the current BYD Qin. Price starts at 185.900 yuan and ends at 252.900 yuan. There is a petrol version with a 154 hp 1.5 turbo and en electric version with a 218 hp motor.

The new Qin gets a sportier look with a sedan-coupe profile. Very  sleek and a great step forwards compared to the current car. The step however will be even bigger for the interior. Just look at this!
It seems that BYD combined two cars in the patent drawings. Note the fuel door above the rear wheel.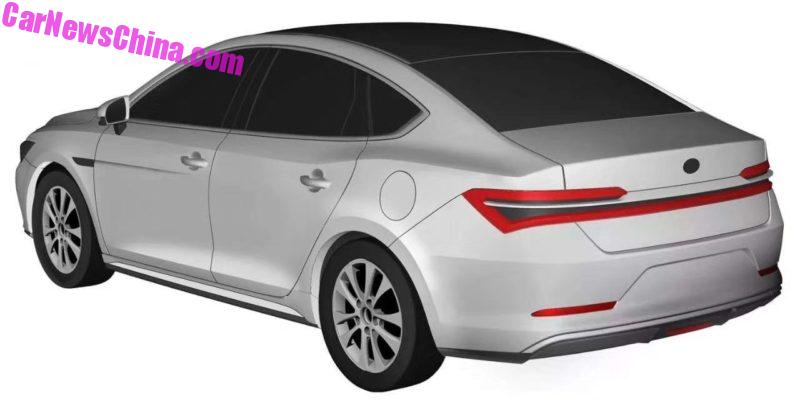 And  there is another fuel door, a round one here, above the left-rear wheel. It is also possible BYD is working on a hybrid version, but most of their current hybrids plug-in via the nose. More on the fuel door situation as we get it.