Buick Velite 6
The Buick Velite 6 has been launched in China. The Velite 6 is an all new plug-in electric crossover that will hit the Chinese car market in September. A full electric version will follow in 2019.
The Velite 6 is the production version of the 2016 Buick Velite Concept. It is manufactured by the Shanghai-GM joint venture, and the second car in the Velite range after the Volt-based Buick Velite 5.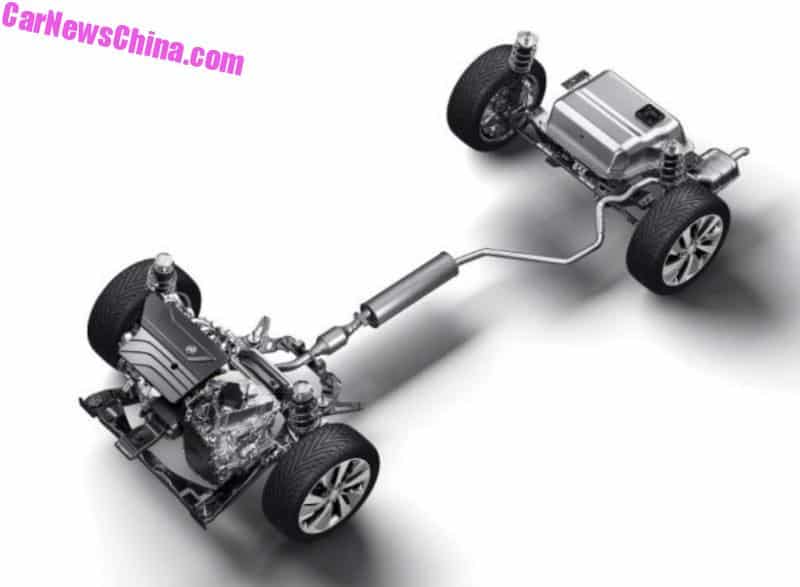 The plug-in electric drive train consists of a 1.5 liter petrol engine and an electric motor. Gearbox is a CVT. Buick hasn't released any other information yet, but it sounds a lot like the drive train of the Chevrolet Volt/Velite 5.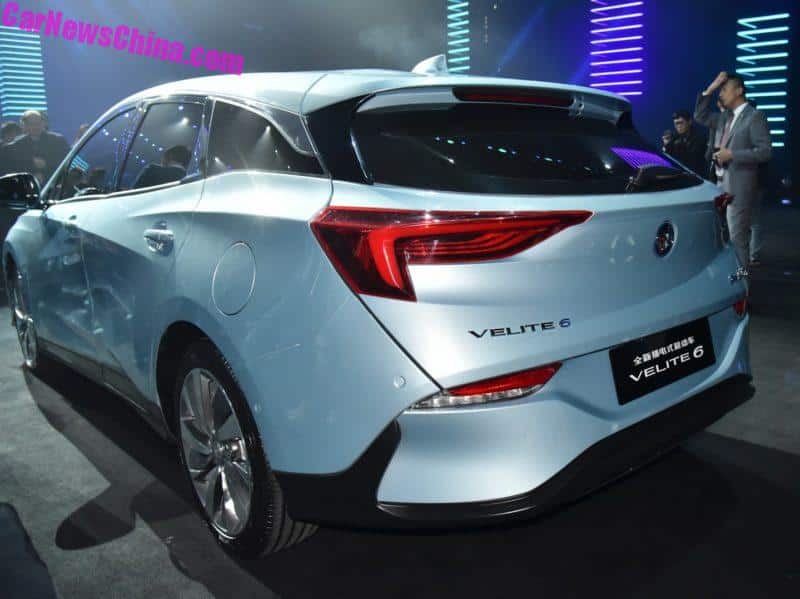 Buick says the Velite 6 will have a range of 700 kilometers and a fuel consumption of 1.4 liter per 100 kilometer.
The Velite will 6 get wireless software upgrades in Tesla style. An app will change your smartphone into the key. There will be a cloud to store your music, and the car's infotainment system will be able to recommend new music based on the driver's tastes. All very hip.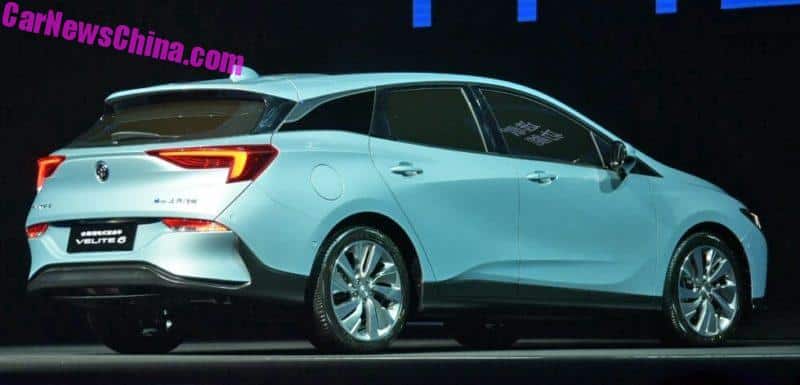 Design is rather hip is well, if not a tad too busy. Lots of lines and creases, and very large taillights for 2018.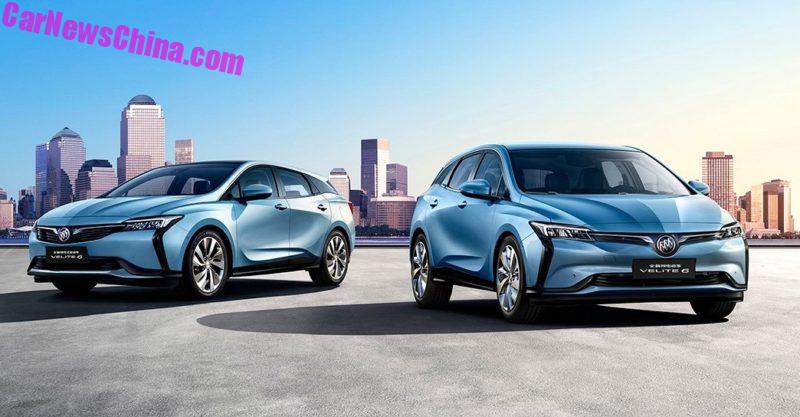 Buick released this image with the PHEV on the left and the EV on the right. Main difference is the grille, which is almost totally closed at the EV version.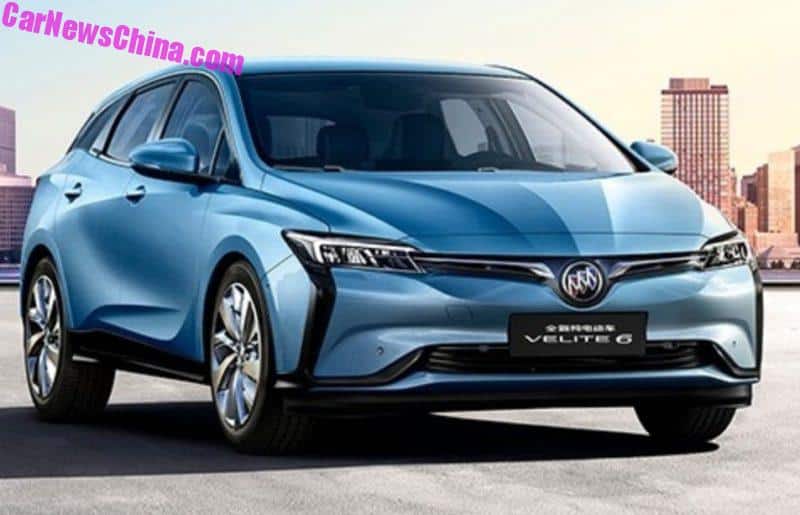 Velite 6 EV.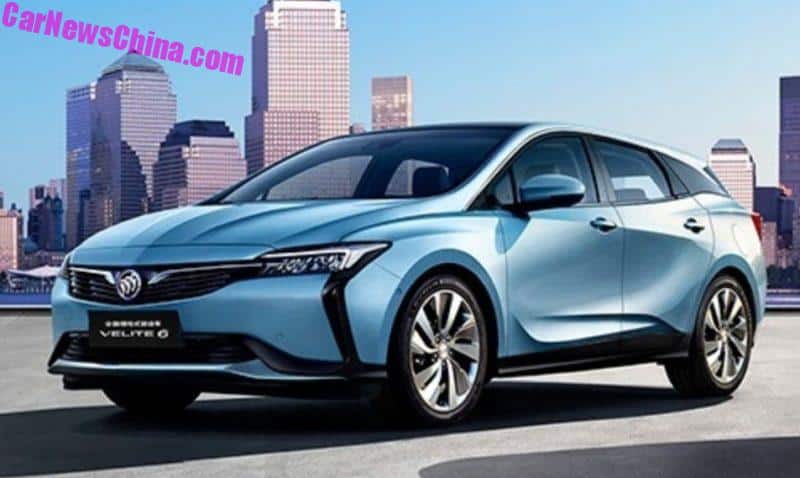 Velite 6 PHEV.