Before any car launches in China, the automaker must apply to the Ministry of Industry and Information Technology (MIIT). MIIT publishes the list of applications every month. Automakers are not happy about it as their not-yet-announced models can get exposed. We don't mind.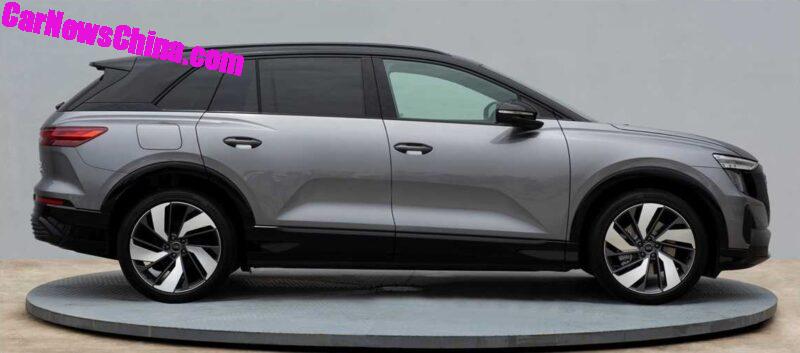 MIIT list published the list today, and we have a nice catch right away. The SAIC-Audi second model Audi Q5 e-tron got exposed. Their first car developed for the Chinese market was the Audi A7L – the longer sedan version of the A7.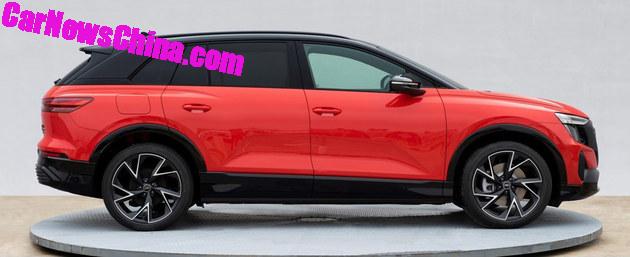 The Q5 e-tron is pure EV. Even though the label says Q5 e-tron, it is not gas Q5 converted into an electric car. In fact, it has nothing to do with the petrol version of Q5. Remember the Audi concept car revealed at Shanghai Auto in April? This is it. Finally, we can see the production version and specifications. The new Q5 e-tron is built on the VW electric MEB platform.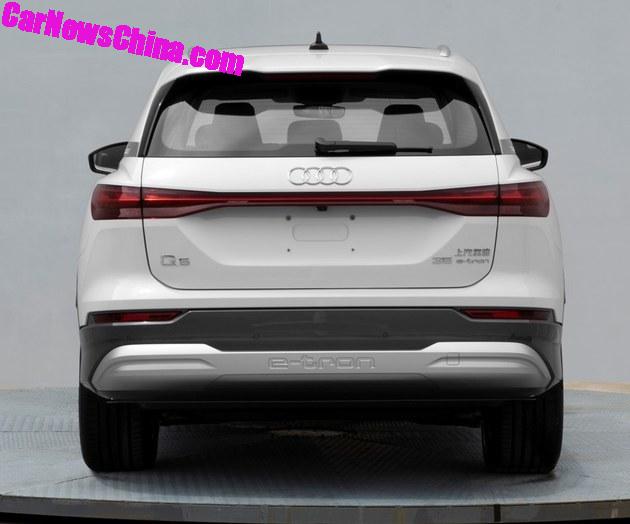 The car's length, width, and height are 4876 x 1860 x 1675mm, and the wheelbase is 2965mm. Sounds familiar? Yes, these are almost identical dimensions of ID.6. The seat layout has a 6/7 setup.

Q5 e-tron comes with three engine options with labels 35, 40 and 50.
35 e-tron
low power version
132kW (177 hp)
torque 310Nm
rear-driven
40 e-tron
high power version
150kW (201 hp)
torque 310Nm
rear-driven
50 e-tron
4WD version
230 kW (308 hp)
torque 472Nm (16Nm+310Nm)
dual motor, all wheels driven (front 80kW, rear 150kW)
The car has a 560 km range under the  CLTC-P conditions, with is new Chinese standard replacing the European NEDC. It will provide 19″, 20″, and 21″tire options, a different grille, and bumper options.



This autumn, the car is supposed to be officially unveiled at Guangzhou Auto Show (GAS is held 18th-28th November). Price is not yet known.


Source: MIIT