Chery has released the first official pictures of the new Chery QQ Ice Cream, a small 3-door electric car for the Chinese masses. The QQ Ice Cream is set to compete with the successful Wuling Hongguang MINI EV.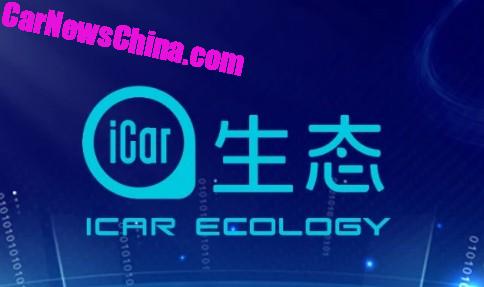 The Chery QQ Ice Cream is the first car under iCar Ecology, a new sub-division under Chery. iCar Ecology is all about ecosystems and 'cross-border integration'.
The latter term means that Chery cooperates with companies outside the car industry to create an ecosystem around a vehicle. iCar Ecology has signed deals with Haier and Alibaba Cloud to develop cloud-based Internet of Things (IoT) services that will connect the vehicle to other internet-connected devices at home, at the office, and at other places like shopping malls and restaurants.
The Chery QQ Ice Cream is the first car to use this new ecosystem. What it entails exactly on a practical level is yet unsure. Chery will unveil more of the workings on the ecosystem.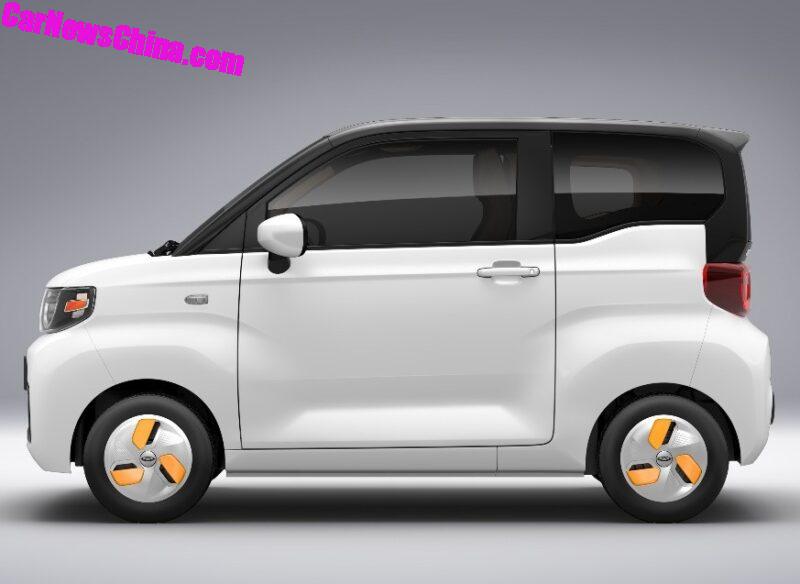 The car itself looks great, very boxy with the wheels pushed to the outside as far as possible. It is surely similar in concept to the Hongguang MINI EV but with a slightly more comprehensive and attractive design. The QQ Ice Cream seats four adults. In the back, buyers can spec two seats or a bench.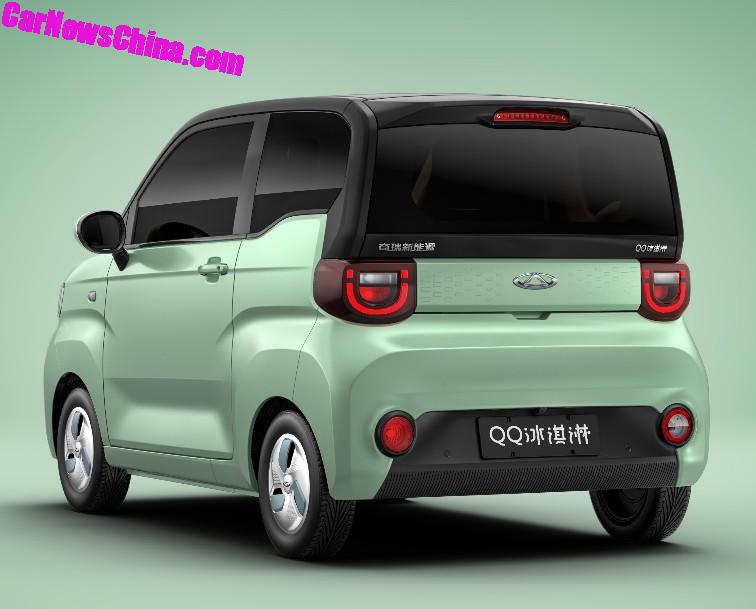 The rear works very well with a large rear window in a thick black plastic frame. Very toy-like!
The Chery QQ Ice Cream is powered by a 'TZ160XFDM13A' electric motor with 27 hp mated to a lithium iron phosphate battery pack. Top speed is 100 kilometers per hour and range will be about 175 kilometers. Size: 2980/1496/1637, with a 1960 millimeter wheelbase. For comparison, the Hongguan MINI: 2920/1493/1621, 1940.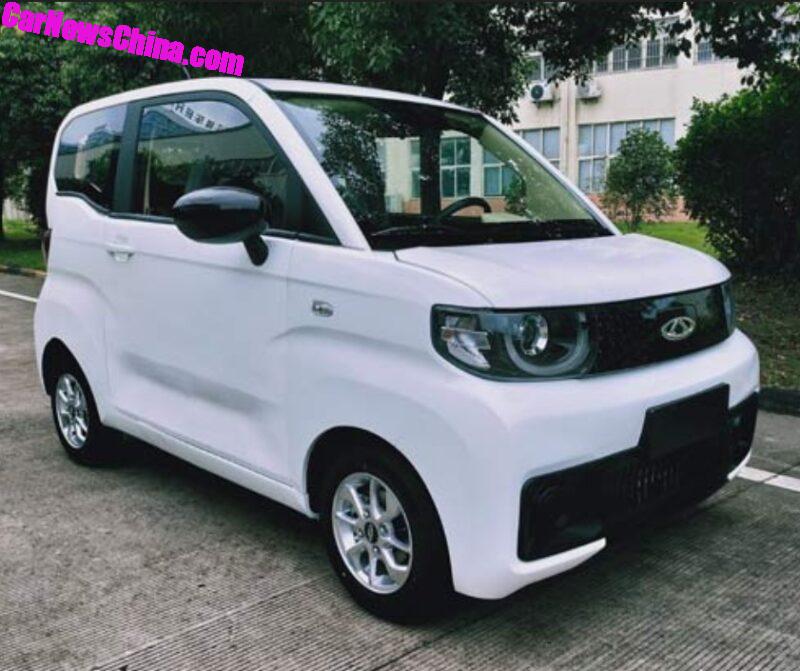 Chery will also offer a variant of the QQ Ice Cream especially for car-sharing companies. Car sharing is increasingly popular among young Chinese professionals who don't want the hassle of owning a car.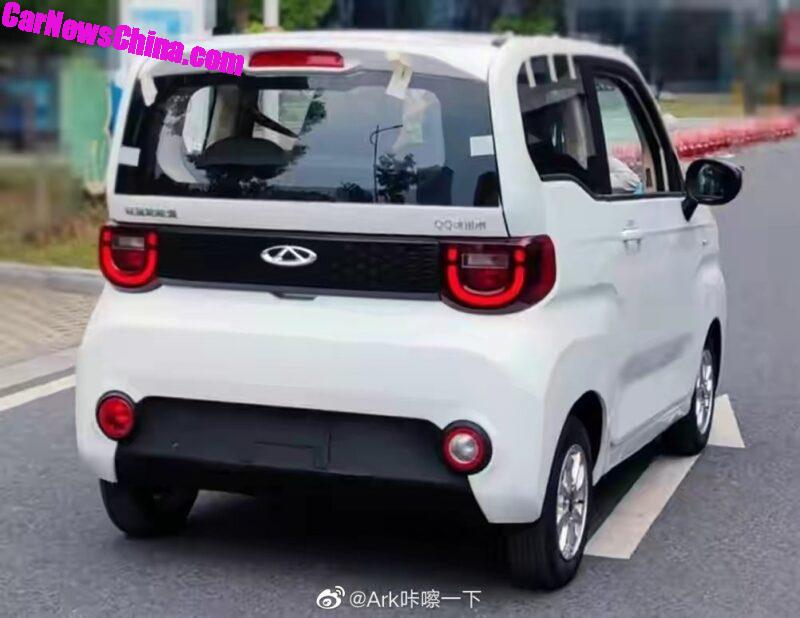 We hope to get more images of the Chery QQ Ice Cream soon. Public debut is scheduled for the Chengdu Auto Show which will open its doors on August the 27th.