In an effort to share development and manufacturing costs, manufacturers have been in the practice of rebadging since 1917.
Rebadging isn't as common of a practice in China, though. New vehicles generally share platforms and drive components, but are independently styled.
Great Wall Motors is aiming to change the status quo with their ORA and WEY brands. WEY is sharing the Macchiato with Ora, while Ora is sharing its Ballet cat with WEY in this retro unnamed form.
CarNewsChina recently reported on the Ballet cat, citing its controversial not-inspired-by-the-Beetle design as the source of heated debate. While WEY's version of the Ballet cat does depart further from the Beetle design, it remains polarizing.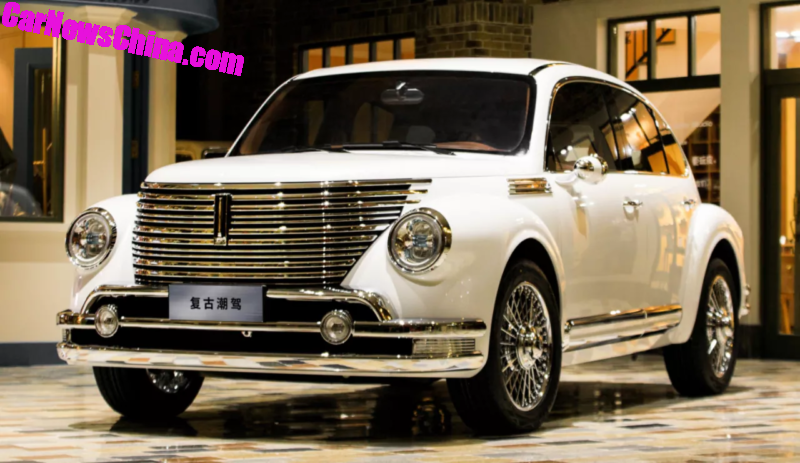 A massive chrome grille is all you could see (or can't see, depending on the position of the sun) in the front of the vehicle. This tall, upright grille design was popular with early car designs- providing more than enough space for the rumored DHT PHEV drive train.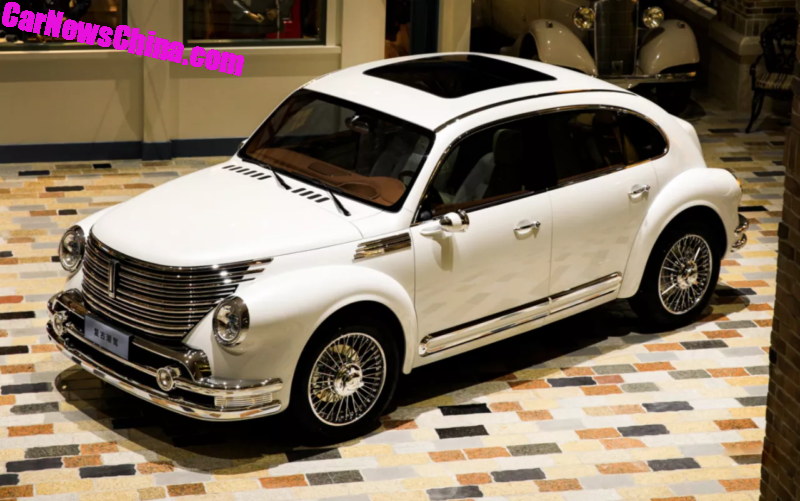 The side profile is near-identical to the Ballet cat. An elongated roofline is a result of the 4-door design, which pushes the overall length of the vehicle to 4.8m.  Chromed wire wheels are quite unique for a modern car.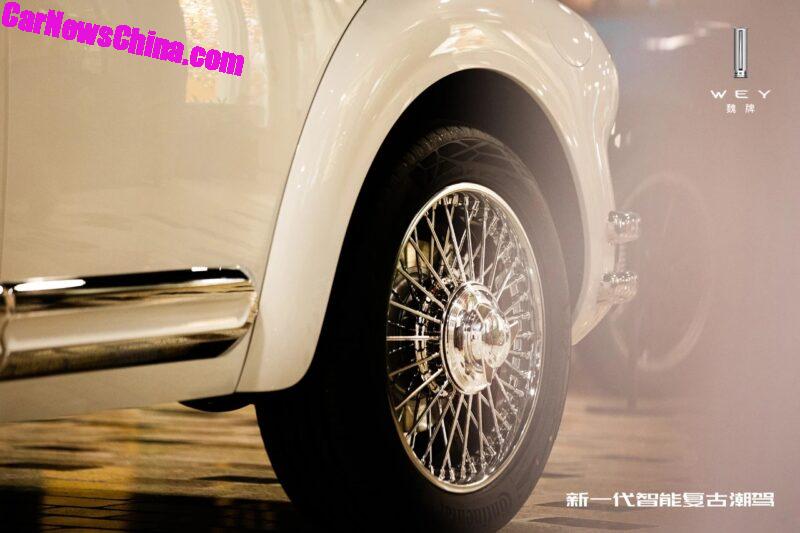 From the rear, a hump provides extra space for luggage. WEY says the hump can be optioned with different modules. Design is still very similar to the Ora Ballet cat.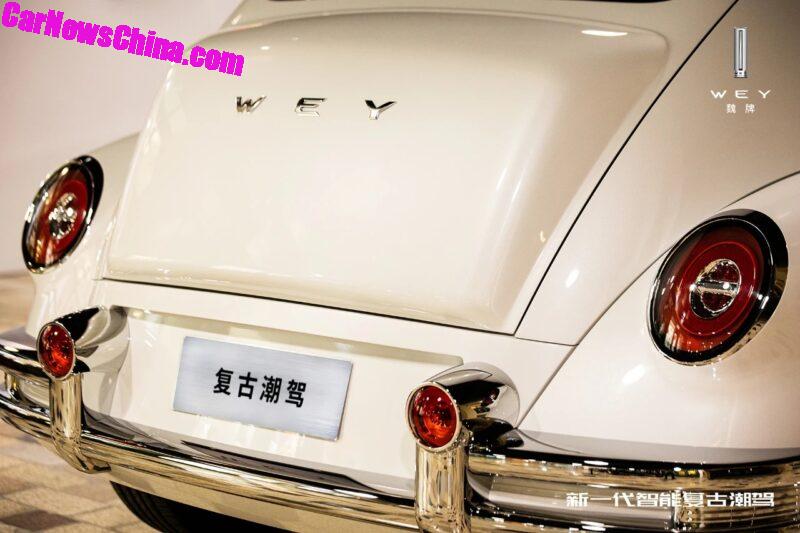 The strange retro-futuristic design continues on the interior. Full panel LCD screens exist in parallel with stitched-cloth seats and round air vents. Netizens have spotted similarities with current Mercedes interiors, albeit with stranger colors and materials.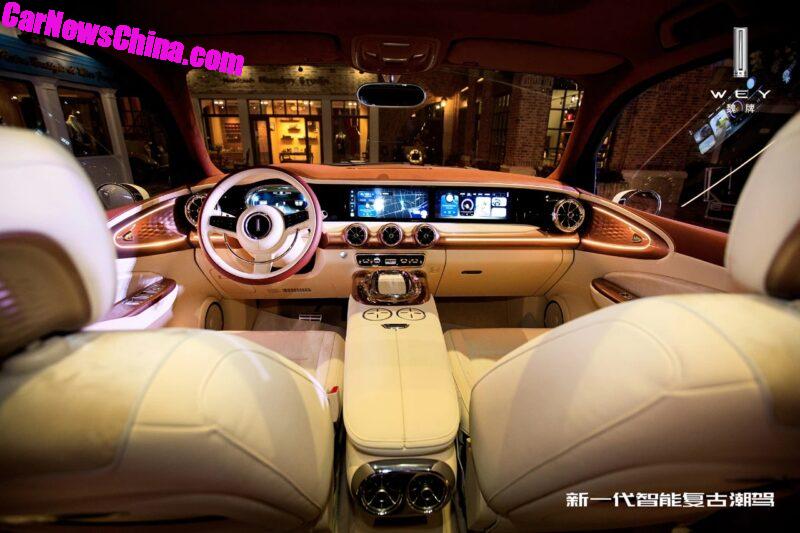 At a rumored 200,000- 250,000 RMB (30,900- 38,600 USD) and with a design to make Mitsuoka proud, we wonder if WEY's retro car will succeed on the Chinese market?
Source: