To promote the sales of electric and new-energy vehicles in China, the Ministry of Industry and Information Technology (MIIT) releases directories showing vehicles exempt from vehicle purchase tax. This directory shows car specifications- sometimes before the vehicle is officially released!
Thanks to the MIIT directory, we learn of Ora's new "Cherry cat", a compact SUV based on the WEY Macchiato. Both Ora and WEY are sub-brands under Great Wall motors, with Ora making small electric runabouts and WEY with more premium SUVs.
First spotted at the 2021 Shanghai auto show as a then-unnamed prototype, the Cherry Cat will be the largest vehicle in Ora's lineup.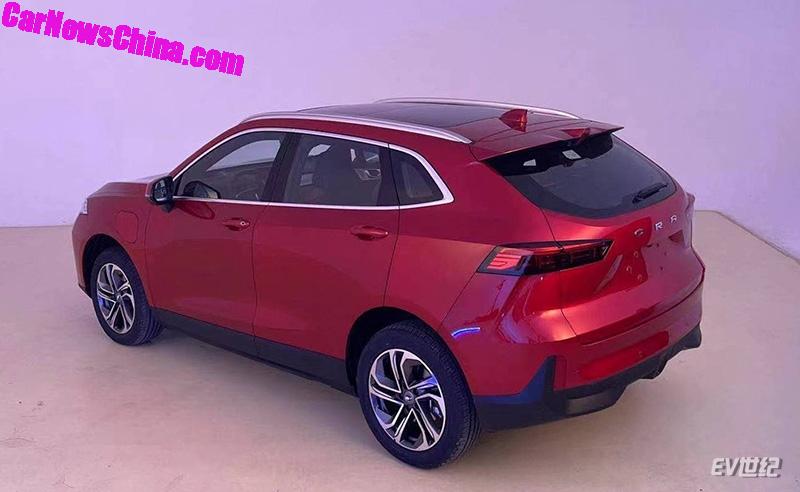 Exterior dimensions are 4510x1855x1665mm, weight is a hefty 1885kg for the 600km range option.
Design-wise, the Ora Cherry cat is almost identical to that of its WEY Macchiato sibling. A covered front grille and lack of exhaust pipes signify the Cherry cat's pure EV drive system, unlike the Macchiato's fuel-burning hybrid. A large port above the left front wheel provides access to the charge ports, although specifics pertaining to the charge performance are currently unknown.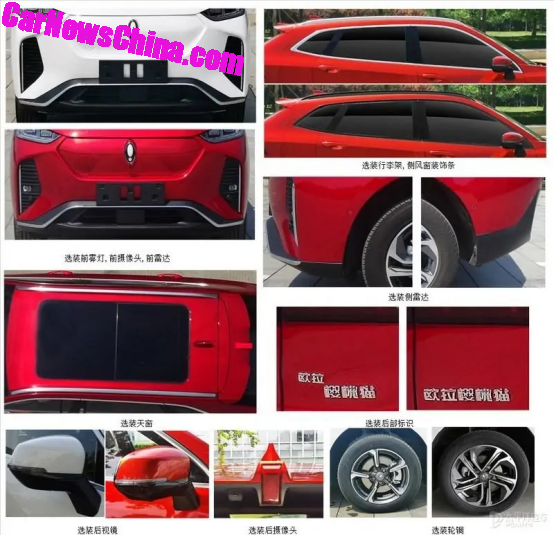 No interior shots are available at the time of writing, but the Cherry cat's interior is likely to be more vibrant and colorful than the Macchiato. The overall design of the interior should be similar between the two vehicles as this minimizes design and tooling costs.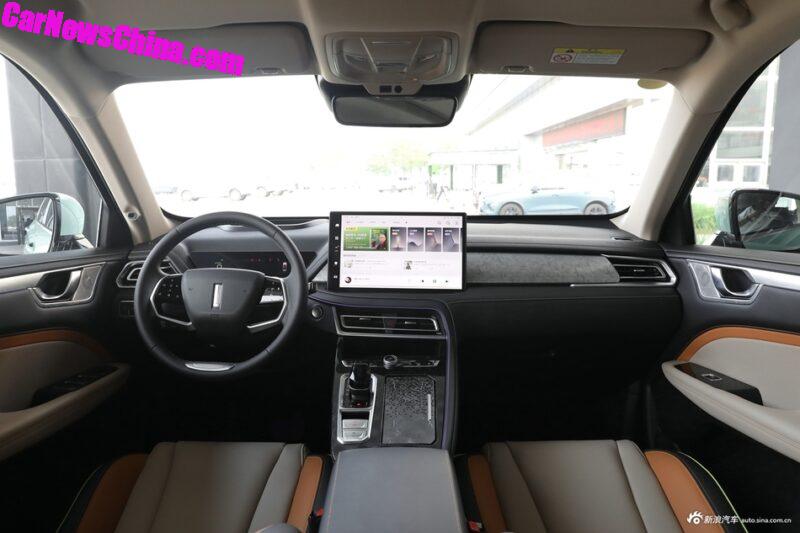 A 150kW 340Nm motor propels the vehicle to a top speed of 180km/h.
Two battery sizes are available-
a 60.5kWh Lithium Iron Phosphate battery providing 470km NEDC range
or
a 79.62kWh Cobalt-free lithium-ion battery providing 600km NEDC range.
Cobalt-free batteries have the same performance as their traditional counterparts while being cheaper and more environmentally friendly.
CarNewsChina will report on the Cherry Cat as more information becomes available.
Source: