This is the all-new Ford Mondeo sedan for China. The new Ford Mondeo comes with a daring and modern design, featuring split headlights, a large grille, retractable door handles, a sculpted bonnet, and creases everywhere. It is all a bit busy but it seems to work.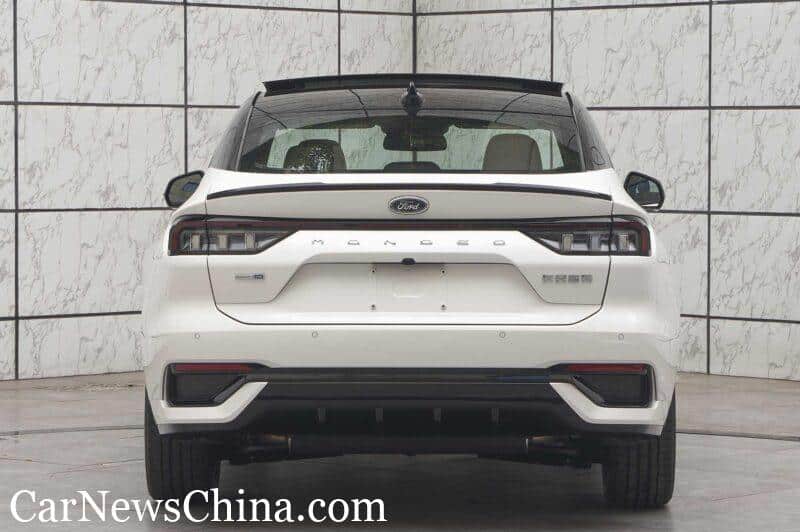 The rear with Mustang-style lights and a subtle spoiler. The lower bumper design is again not very pretty, with an exposed exhaust system and parts of the suspension too visible. We saw a similar thing with the recently launched Ford Evos.
The images show three trim levels: the sporty ST Line (pic 1 and 2), a slightly less sporty trim (3 and 4), and a base trim level car (5 and 6). Thanks to the badges we know that the top trim level is called 'ST Line' but Ford hasn't announced the names of the other trim levels yet.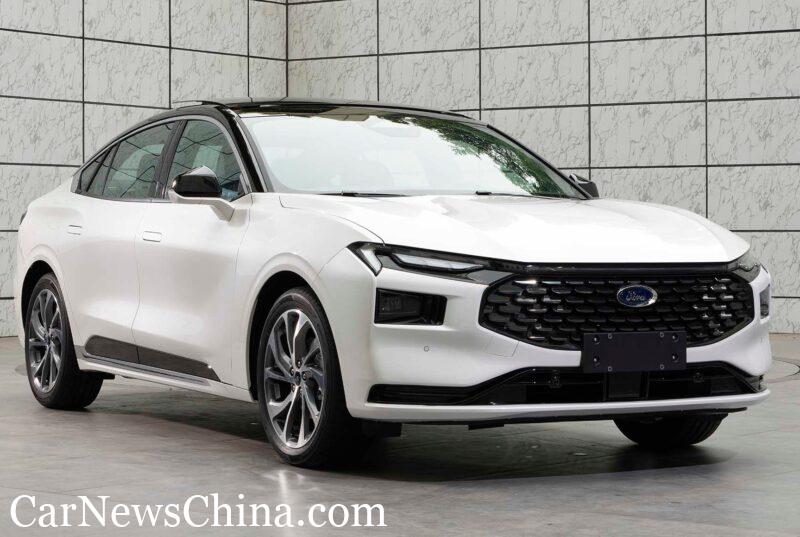 The new Ford Mondeo is based on a new platform that also underpins the Ford Evos crossover SUV and the new Lincoln Zephyr sedan. Ford is in the midst of a large offensive in China, launching lots of new cars . The passenger cars are mainly with Changan-Ford and the larger SUVs are made at JMC-Ford. However, Ford is still behind when it comes to electric cars. They offer only one; the new Mustang Mach E, which is also made at Changan-Ford.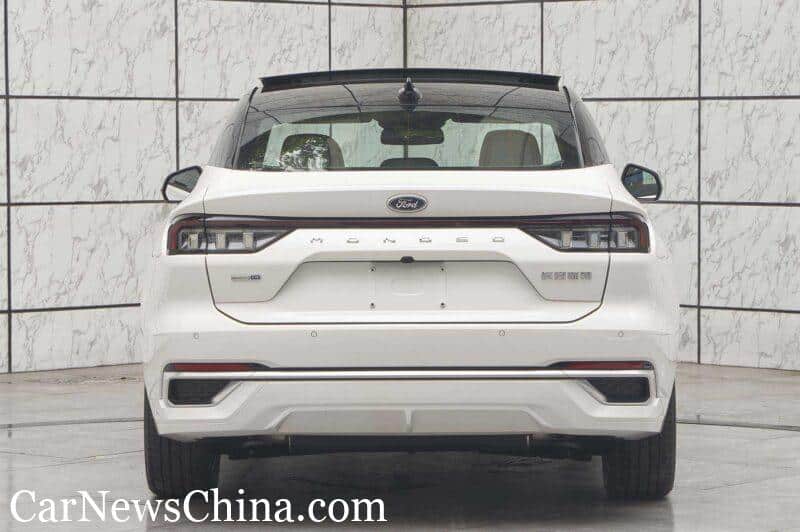 The new Ford Mondeo is powered by a new 'CAF488WQC' 2.0 turbocharged engine, made locally at Changan-Ford. Output is 238 hp and 376 Nm, good for a claimed top speed of 220 kilometers per hour. The engine is mated to an 8-speed automatic, sending horses to the front wheels. This is exactly the same power unit as in the Evos and Lincoln Zephyr. Ford keeps it simple. As for now, there isn't any hybrid option.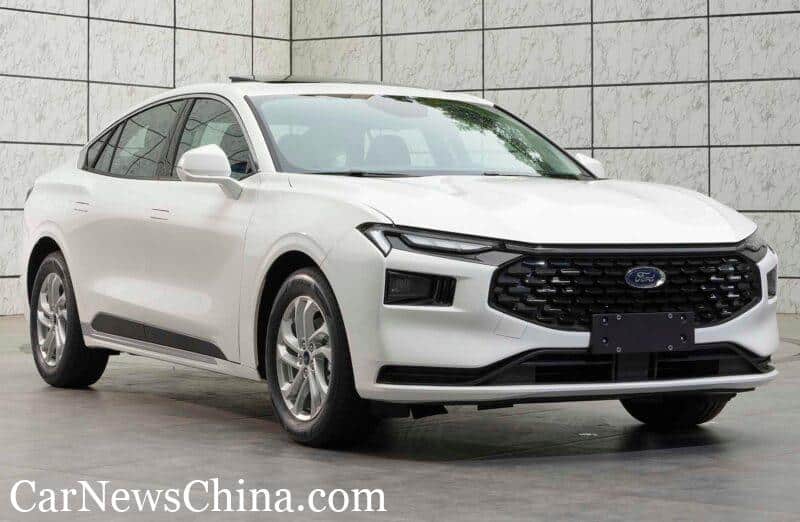 The base model goes without the black roof. Size of the new Ford Mondeo is 4935/1875/1500, with a 2945 wheelbase and a 1976 curb weight. Wheelbase is the same as on the Evos, but the Zephyr has a slightly shorter wheelbase with 2930 millimeter.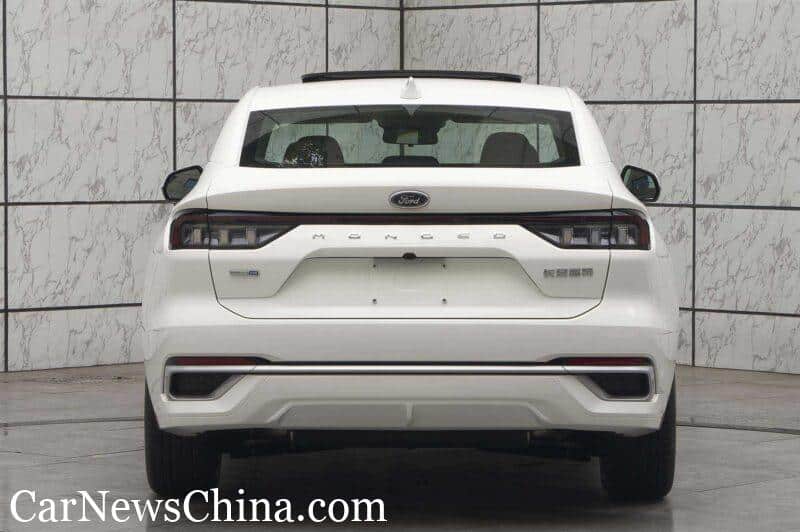 The Ford Mondeo will have its public debut on the upcoming Guangzhou Auto Show later this month. We expect to get more details and photos soon. Watch this space for updates.