Just a few hours before the official unveiling, images of the Lotus Eletre have leaked. On these images we can have a sight on this SUV from various angles. We remind that Lotus Eletre was previously known as "Type 132". It a first SUV from Lotus, moreover, it is based on a Geely's SEA architecture. The name "Eletre" can refer to the Hungarian word "életre", which can be translated as "for life".
The Lotus Eletre leaked in a vivid yellow color with a black roof. The front end of the Eletre has an aggressive and sporty look with plenty of features. For example, it is capable of active aerodynamic with grille shutters. Lotus Eletre also got split headlights and a bonnet shape, slightly similar to the Lotus Evijia.
From the side, we can see the coupe shape of this SUV. Other features include pop-out door handles and door-mounted cameras. Wheels of the Eletre got a handsome design. Worth mentioning, these wheels are huge. In one of the leaked images, we can see that they are 295/35 R23. Brake calipers on the Eletre have "Lotus" lettering on them.
The rear end of the Eletre looks quite sporty with the huge amount of aerodynamic work. The back of the Eletre got a built-in taillight unit with "Lotus" lettering under it.
Some folks compare Eletre's design to Lamborghini cars. But Chinese websites have found the Lotus SUV looks very similar to the Dongfeng Forthing T5 EVO. We can't deny that these two cars are matching in some ways. And the Eletre's yellow color only enhanced this feeling.
An interior of the Lotus Eletre also leaked. Its key features include a sporty steering wheel, an ultra wide instrument panel, a huge floating screen, and the third screen for the passenger. There are even more monitors in the Eletre's interior. Two of them are used to display information from side view cameras.
The center tunnel of the Eletre got an interesting pattern, two cup holders, a wireless charging pad, a hazard button, and an elegant monostable gear shifter. There are also two selectors for drive modes. Under the center tunnel, there is a roomy space.
On the back of the Eletre, there are two seats. They look more sporty than comfortable. There is also a canter tunnel with two cup holders and a big screen with navigation. It is interesting that this screen can rise.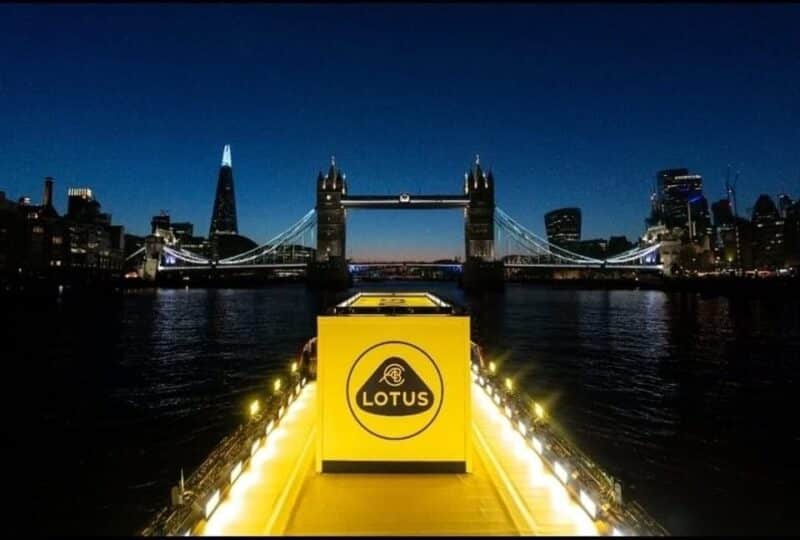 The Eletre debuts parallelly on March 29 in London (7:30 pm) and March 30 in Beijing (2:30 am). And while this SUV is hitching a ride on a barge on the way to the BBC Television Centre in West London, where the car will be revealed to the public, its images have already leaked online. Anyway, you can watch a live translation via this link.
Lotus Eletre Powertrain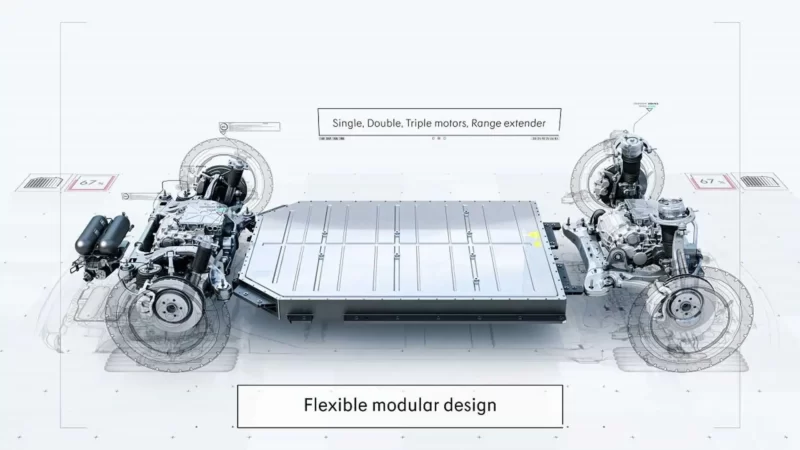 The Lotus Eletre is based on the Geely SEA platform (The Sustainable Experience Architecture platform). It is available with a wheelbase range of 2998mm to 3100mm, a capacity of the 90-120kWh battery, and it may offer a range of over 632km. The Eletre provides a peak power of 1000 hp. So it is the most powerful Lotus road car ever made. The aerodynamic design of this SUV offers a significant downforce of 110 kg on the front part and 80 kg on the rear. The Lotus Eletre could accelerate from 0 to 100 km/h in 3 seconds.
Lotus-Geely Story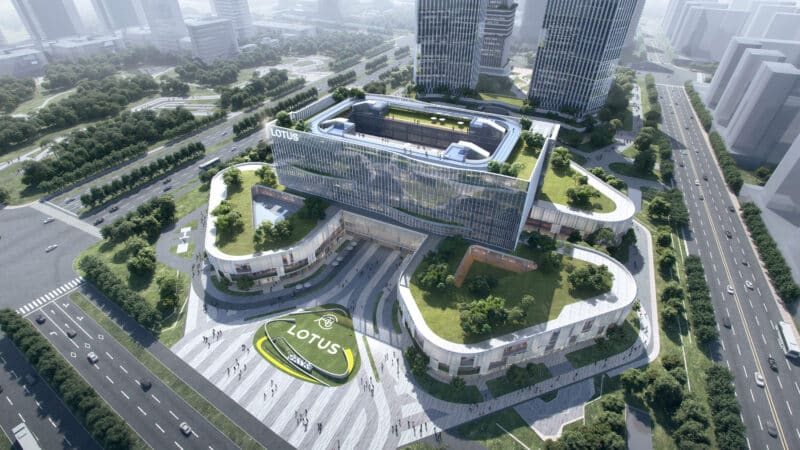 An iconic British sports car brand, Lotus, was acquired by Geely in June 2017, with a holding of 51% from Malaysia's DRB-HICOM Group. Then, Lotus Technology was founded by Geely in Wuhan in December 2020. It got powerful backup from experienced EV startup Nio, which invested an undisclosed amount through its investment arm Nio Capital. Lotus Tech will develop all the upcoming electric Lotus cars. The development of the last petrol-powered sports cars will remain in the UK. But after the current generation, there won't be any new ones. So all actual development will be in China. Geely is already planning an IPO for Lotus Technology. They want the Lotus brand to compete with Porsche.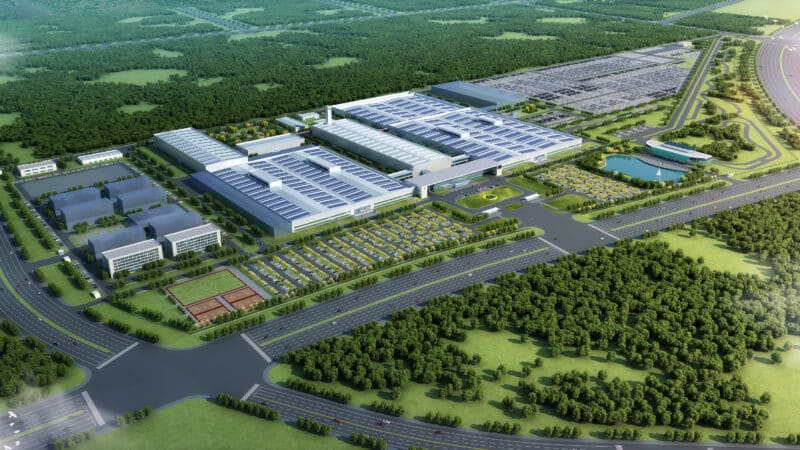 Lotus Tech Smart Factory started construction in 2020. The factory has 390 000 square meters, and Lotus completed the production line in 2020. After it is put into production, it will have an annual production capacity of 150,000 vehicles. Electric Lotus cars will be designed and manufactured in China, while ICE cars will continue R&D and manufacturing in the UK.
Source: Lotusforum, Autohome, Weibo, Lotus