We saw much crazy stuff at Chengdu Auto Show, but the Dongfeng took our attention with its T5 EVO female edition. We are not surprised; Dongfeng's ability to bring mad ideas to reality is something you get used to soon.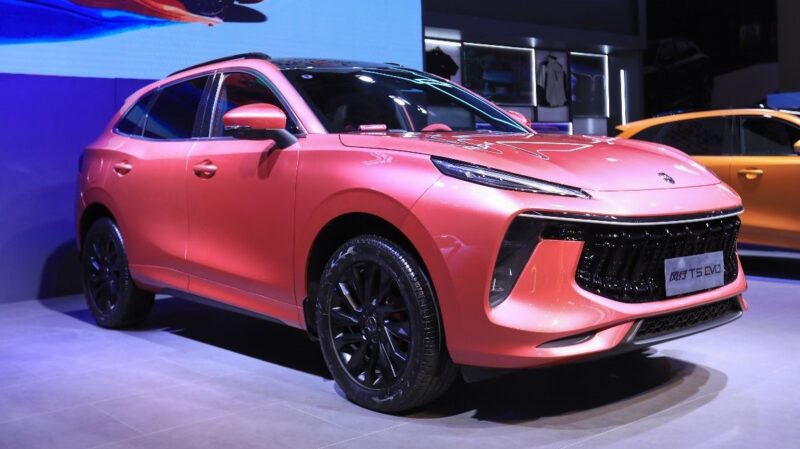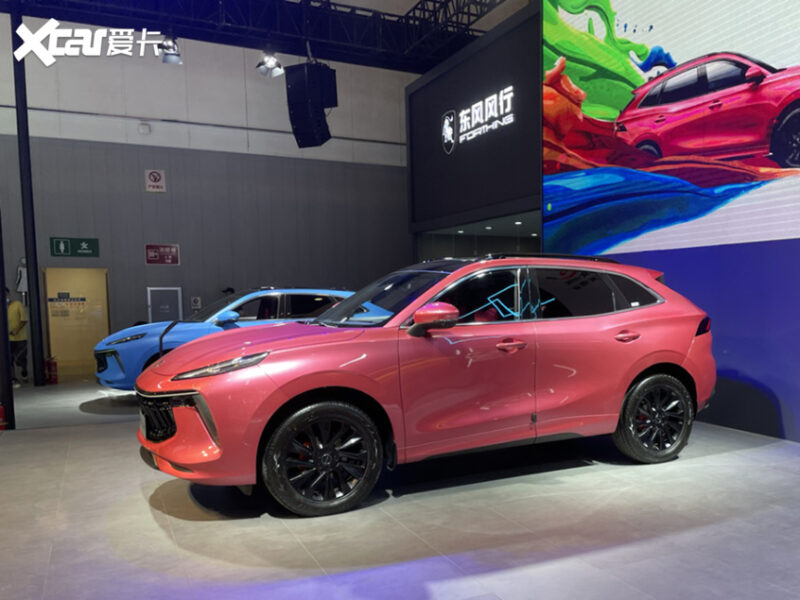 Fengxing is a brand under Dongfeng Liuzhou, a division of Dongfeng Motor. Their English name is ForThing. In the past, ForThing made boring MPVs. Then they made boring MPVs and boring sedans. Then they moved up in the world of boring SUVs. Then, their SUVs got a bit more exciting. Then, a bit more. And then, in 2021, the Fengxing T5 EVO came!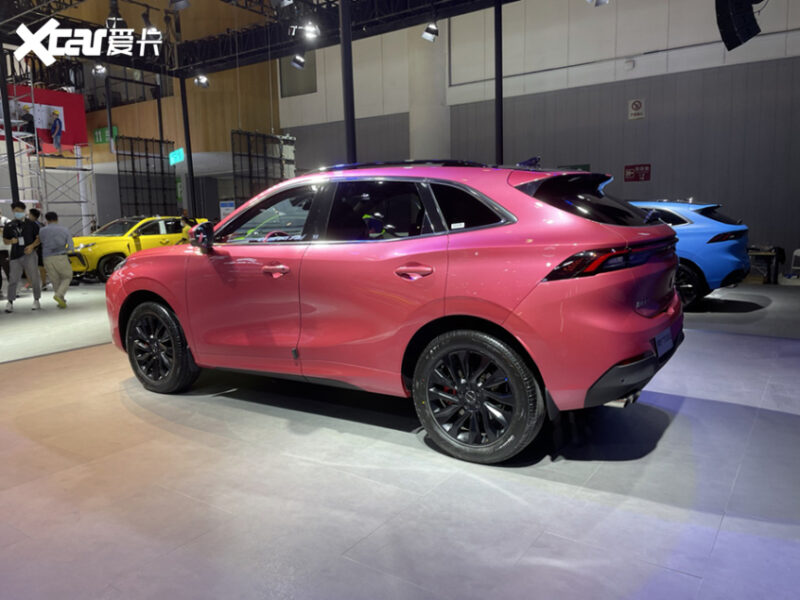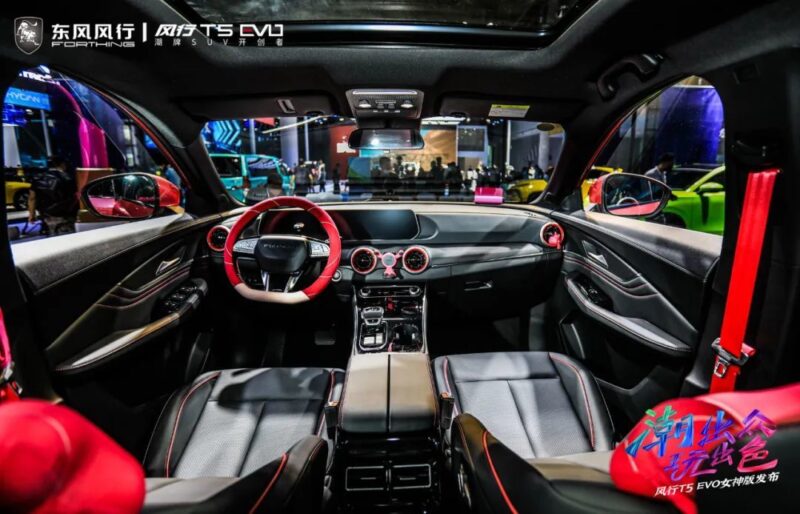 The T5 EVO is a sharp-looking compact SUV with a red interior. It has a racy front, a racy bonnet, a black rood, and the largest mirrors I have seen in a while. The dark gray wheels are pretty but a bit too small. At the back, we spot four exhaust pipes. Power? A 1.5 turbo with 192 hp, 285Nm, and 7-speed dual-clutch gearbox. The size is 4565/1860/1690mm, wheelbase is 2715mm.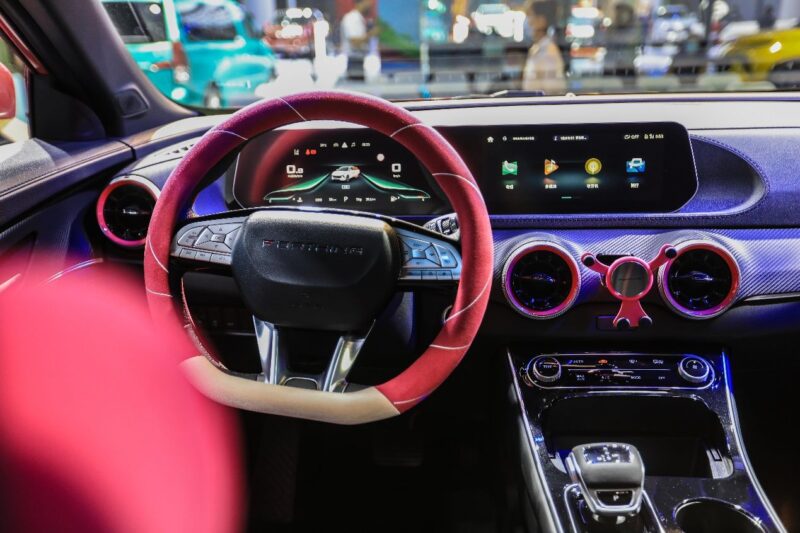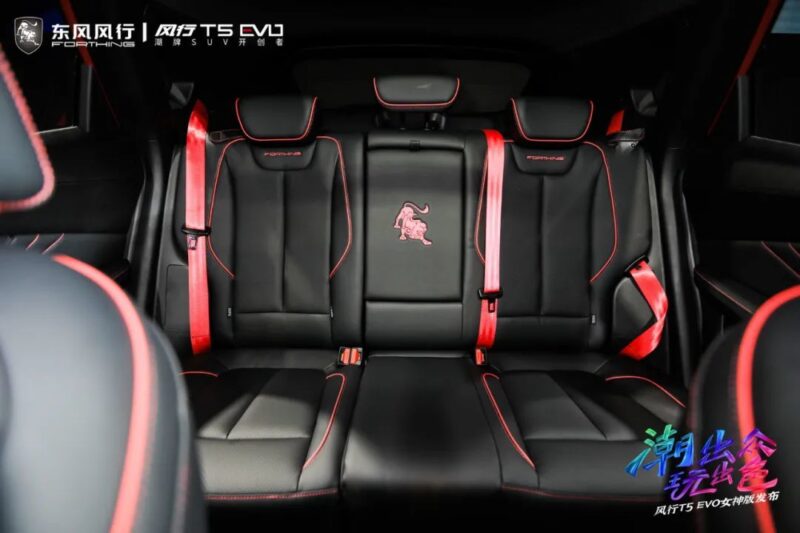 The Goddess edition is pink inside-outside. Not only the exterior but also the interior is decorated with many pink elements. The steering wheel is almost full pink, air condition frames, seat sewing, seatbelts,…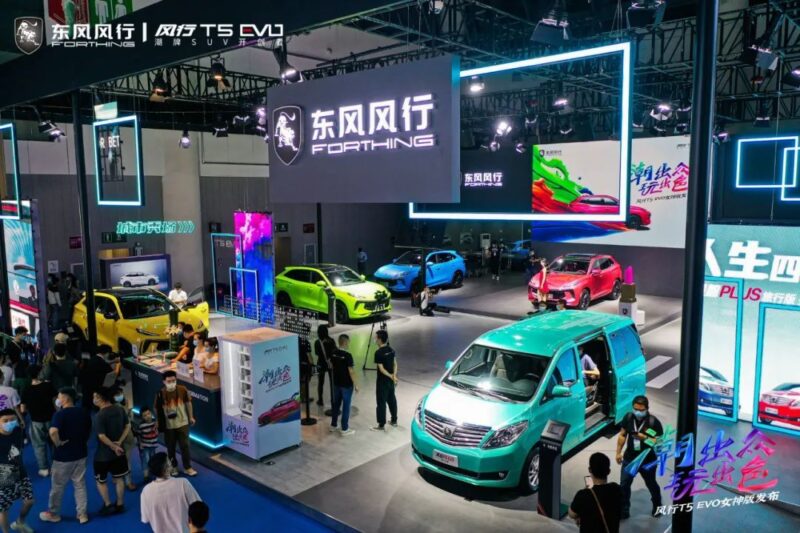 The standard T5 EVO version starts at 103 000 yuan ($15 500); the price of the Goddess edition is not yet announced.
Dongfeng also presented three new color variants together with the Goddess edition – warm orange, charm blue, and peaceful green. We will probably see more ForThing color variants in the future as Dongfeng, together with 3M, announced the "Colorful Renovation Plan." They want to "explore the needs of young users for trendy colors." Translated – ForThing tries to be more hip-ish.