On May 1, BYD announced that their 200,000th Han sedan rolled off the production line, marking a new production milestone. Simultaneously, they become the first Chinese sedan car brand with a more than 30,264 USD price tag to achieve this milestone.

In April, BYD sold 106,042 new energy vehicles (NEVs), a new high and a 1% increase over March, 104,878, according to the company's Hong Kong Stock Exchange announcement.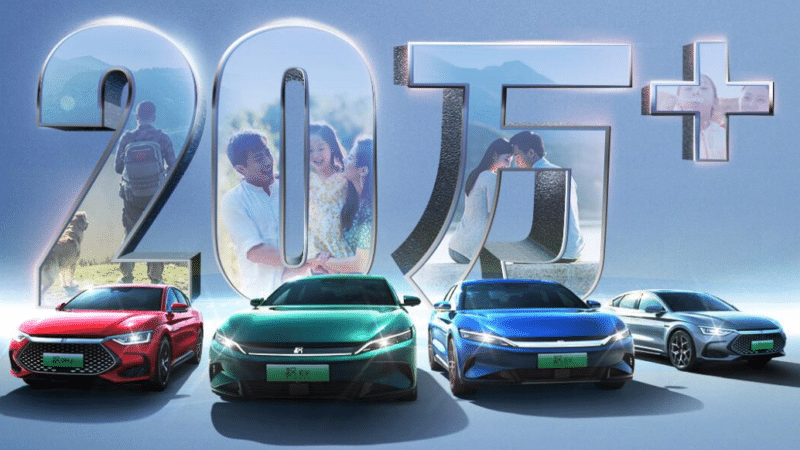 New Launch
The updated BYD Han was formally unveiled on April 10, with pricing of 215,800 to 329,800 yuan (32,655-49,906 USD), including subsidies. After subsidies, the cost of the Han DM-i lies between 215,800 to 289,800 yuan (32,655-43,853 USD), the Han DM-p is priced at 319,800 yuan (48,393 USD), and the Bydann Electric vehicle range is priced from 269,800 to 329,800 yuan (40,827-49,906 USD).
The Han family's latest lineup has been improved in terms of looks, comfort with improved mileage, and In the EV segment, they also introduced a limited edition Qianshan Cui model.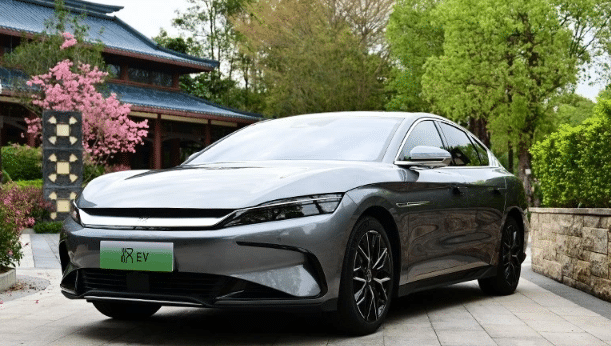 The DM series come with a plug-in hybrid system that includes the Xiaoyun 1.5TI high-power engine. The 1.5Ti engine produces 102kW of max power & 231Nm of max torque. A 145kW permanent magnet synchronous motor with a maximum torque of 325 Nm powers the Han DM-i.
The Han DM-p is equipped with front and rear dual motors with a combined maximum power of 360kW. Han DM-p has a 37.5kWh blade battery which offers acceleration of 0-100 in 3.7 seconds. The fuel consumption is 4.2 liter per 100 km; the most extended endurance is 1300km.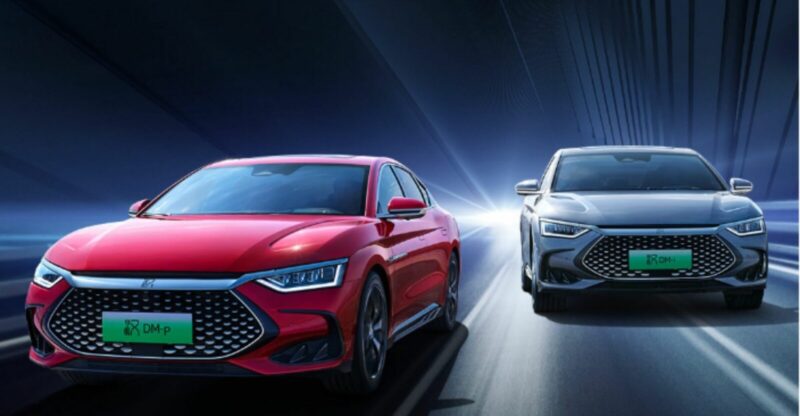 About BYD Auto
BYD Auto Co., Ltd. is the automobile division of BYD company. It is a public publicly-traded company in China.BYD began as a battery manufacturer in 1995 and moved into the vehicle market in 2003. The company also expanded into cellphone assembly and solar cell production areas. To leverage its strengths as a battery manufacturer started to develop electric and plug-in hybrid vehicles.
BYD Auto is ranked as the world's fourth-biggest plug-in Electric vehicle and fourth-largest battery Electric vehicle firm. The company's leading sales come from Mainland China but rapidly expand into the international market.
In March, the company exceeded the sales number of 100,000 in March 2022. According to company officials company expects to sell 1.5 million to 2 million plug-in EVs, roughly 3 to 4 times the volume in 2021.
Source: Laitimes, News.yiche