A recruitment order for authorized agents was made public by Yichexun Hengchi Automobile at the end of April. It listed 18 cities across China. These include Shanghai, Shenzen, and Guangzhou.
It is evident from the move that Hengchi is planning to take an asset-light and order-based sales approach. The company will operate showrooms and dealerships to showcase its models to the public. These will be relatively smaller and located strategically within the automobile business district. Dealers will be working on a fixed profit basis.
According to official sources, the first Hengchi 5 successfully rolled off the production line on March 11th, 2022. It is also now found in the new car announcements of the Ministry of Industry and Information Technology.
The Hengchi 5 comes with an NEDC cruising range of more than 700 kilometers through a 150-kilowatt electric motor. The wheelbase of the car is 2780 mm and is 4725 mm long.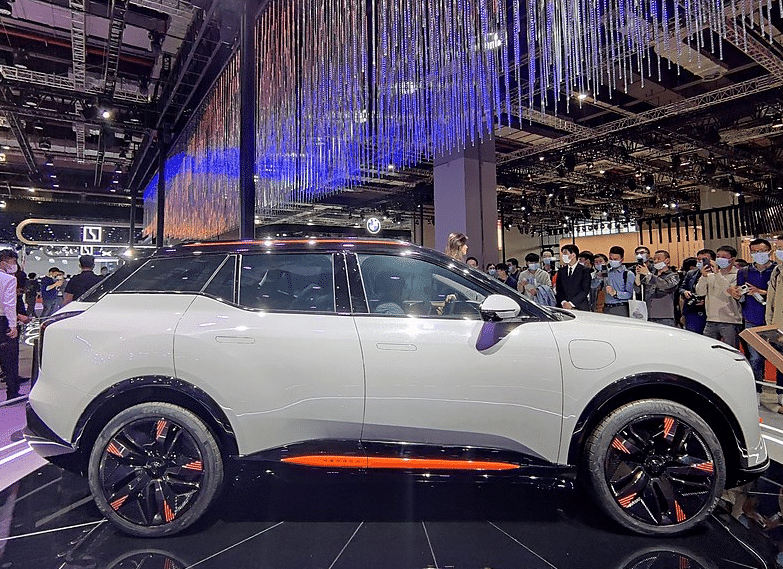 It is one of 9 concept models released by the company. All are named Hengchi 1 through 9. These were displayed at a July 2020 Company Event. The lineup included 4 SUVs, 4 sedans, and 1 MPV. The Hengchi 1, 2, 7, and 8 are all sedans. Hengchi 3, 5, 6, and 9 are SUVs, while the Hengchi 4 is an MPV.
Hengchi's parent company is Evergrande New Energy Auto which is a subsidiary of Evergrande Group. It was on the brink of bankruptcy very recently. There were very few people willing to bet if a moving car could come out of the company. Speculations made by Chinese media indicate that people would be preferring not to go for a brand that might just cease to operate at any time.
It will have to compete with well-established local brands like Nio and Li Auto while also looking out for danger from foreign brands like Tesla and Volkswagen that have made a name and place for themselves in China.
Source: Easy Car, Evergrande