New patent images of the production version of the WEY Yuanmeng, a crazy retro-style hatchback based on the ORA Punk Cat, which, in turn, is a modern day Volkswagen Beetle, albeit quite a bit bigger. WEY and ORA are brands under Great Wall Motor (GWM).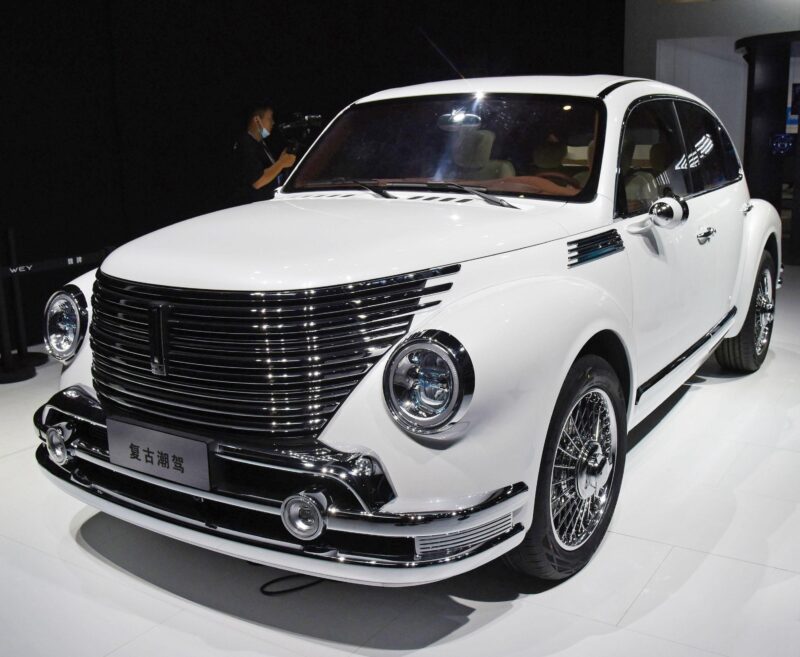 The WEY Yuanmeng debuted last year as a concept on the Shanghai Auto Show. At the time, it didn't have a real name yet. It was simply called 复古潮驾, Fugu Chaojia, best translated as Retro Style Driving.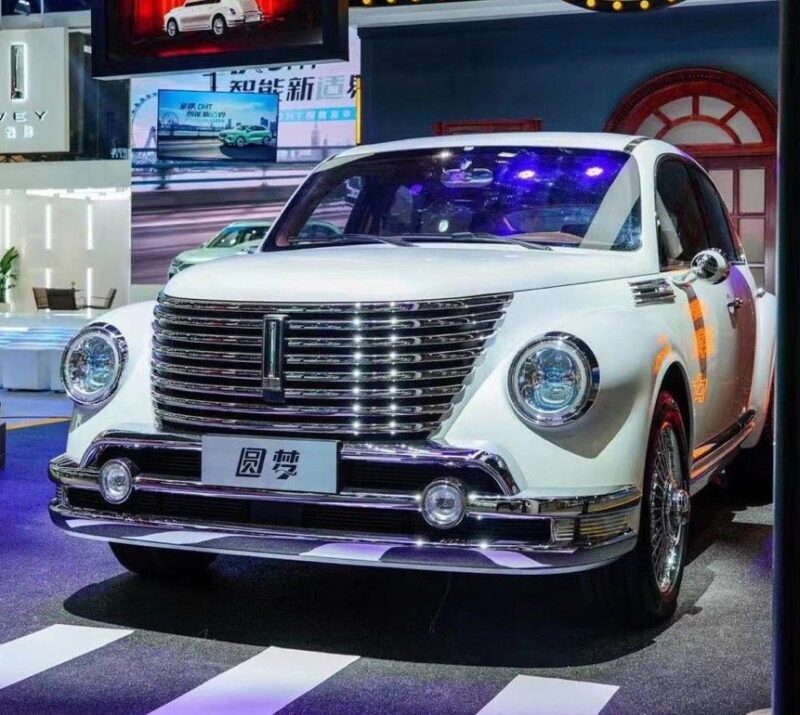 However, WEY subsequently organized a naming contest among the public, an increasingly popular manner among Chinese automakers to get some extra PR. The winner of the WEY contest was 圆梦, Yuanmeng, best translated as "[a] dream come true".
The newly named car debuted on last year's Guangzhou Auto Show and has since been shown on several other shows. It looked the same at first sight but there were actually a lot of updates. The most important changes are at the front. There is less front overhang and the headlights were moved forwards. The grille design is new too, with different bars that no longer protrude over the fender. The aforementioned headlights turned blue, and the bumper doesn't go as far around the corner as before, mainly due to the reduced overhang.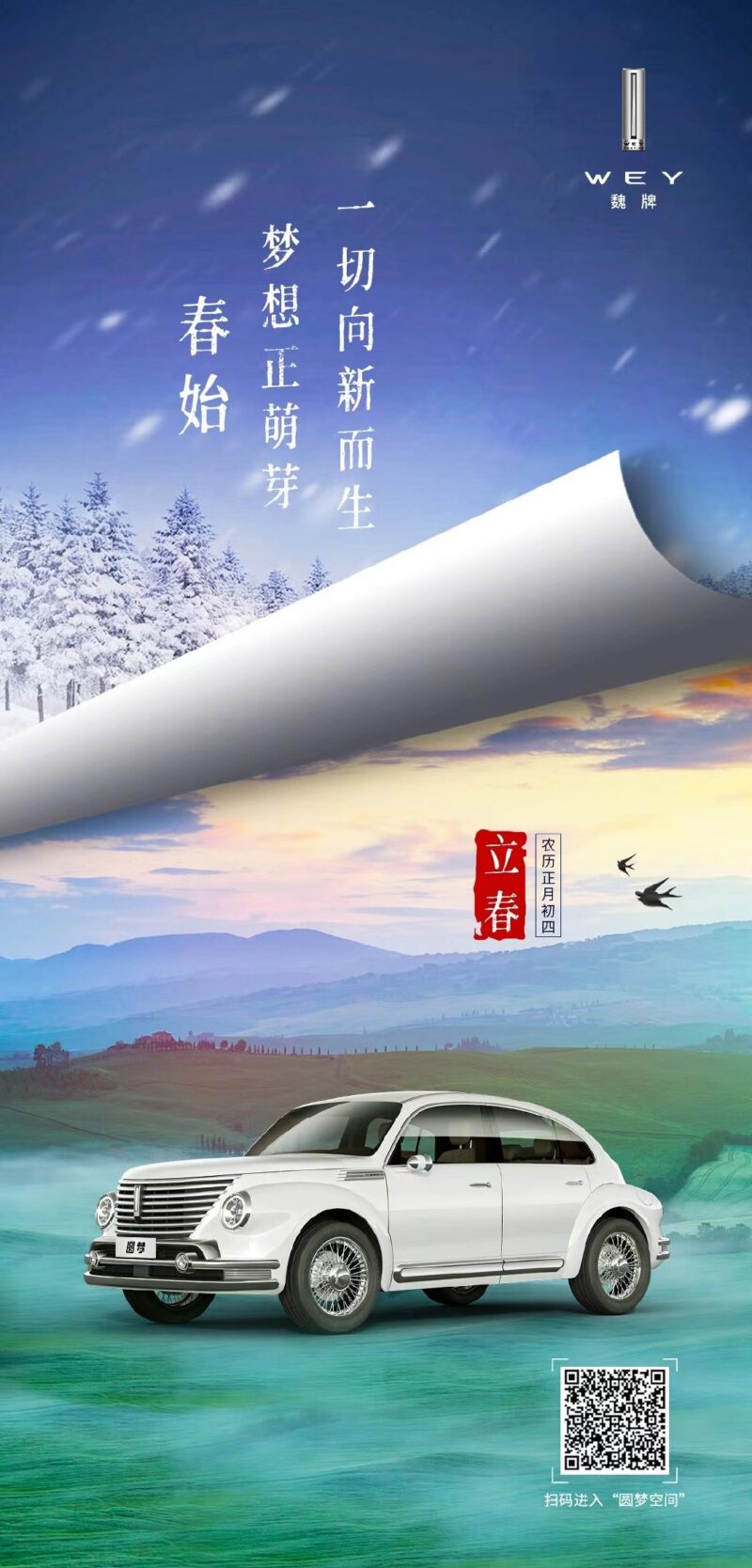 Earlier this month, WEY released official images of the production car, indicating launch is nearby. However, the recent Covid lock-downs in China have delayed many new car launches, so it may take a while before the Yuanmeng really hits the market.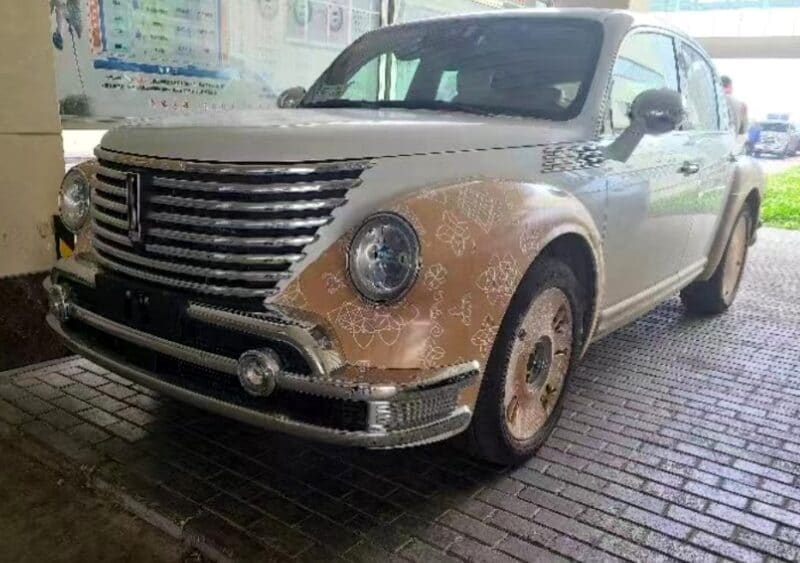 A recent spy shot of a rest car, looking quite ready indeed. One notable difference between the test car and all the other images we have are the mirrors. The show cars and the car on the patent pics have tiny retro-style mirrors, whereas the mirrors on the test car, and on earlier test cars we saw, have a more traditional design. Perhaps ORA decided the retro mirrors are cool but really too small.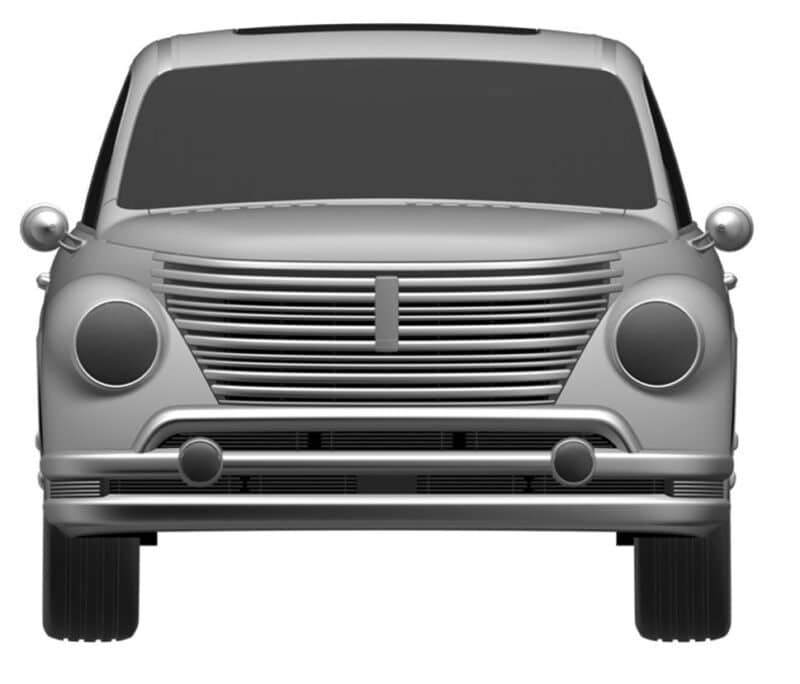 The WEY Yuanmeng will be available with EV and PHEV power trains. The EV will come in single and dual motor variants, with output ranging from 300 to some 400 hp. The PHEV will come in two kinds too: a 1.5 PHEV with an output of 156 hp and a 1.5 turbo PHEV with a system output of 188 hp. These power trains are also used in other WEY cars, including the Macchiato and the Mocha.

From the side, the similarities with the Punk Cat are very clear. The hard points are all the same. For the Yuanmeng, WEY added a new bonnet, new fenders, and an odd extension at the back, likely to enlarge the luggage compartment.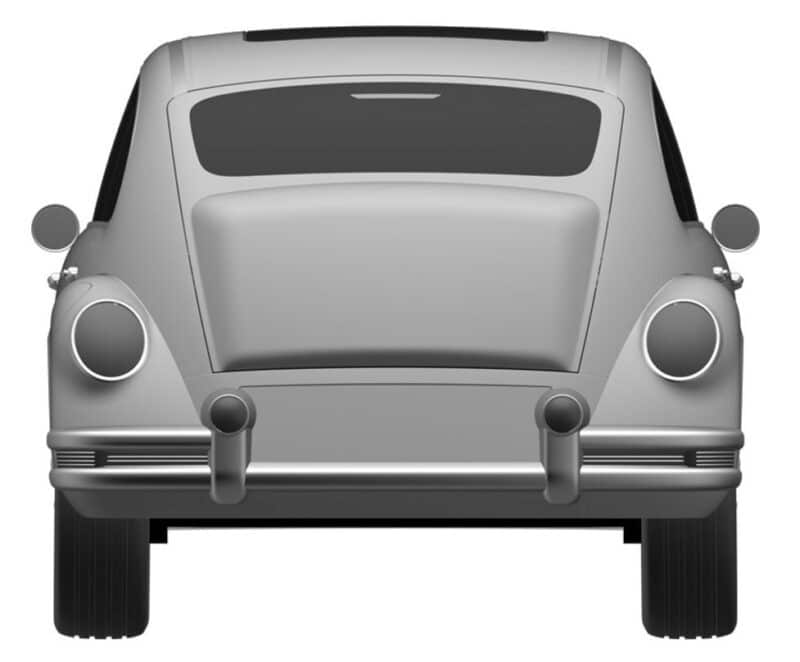 Many retro-inspired details, like the bumpers, the chromed rings around the lights, the door handles, and of course those mirrors.