Spy shots showing a test car for the upcoming WEY Yuanming, a cool retro-style hatchback set to launch on the Chinese car market in the third quarter of the year. The test car was seen near a Great Wall Motors facility, parked next to another WEY SUV test car. WEY is an SUV brand under Great Wall Motors.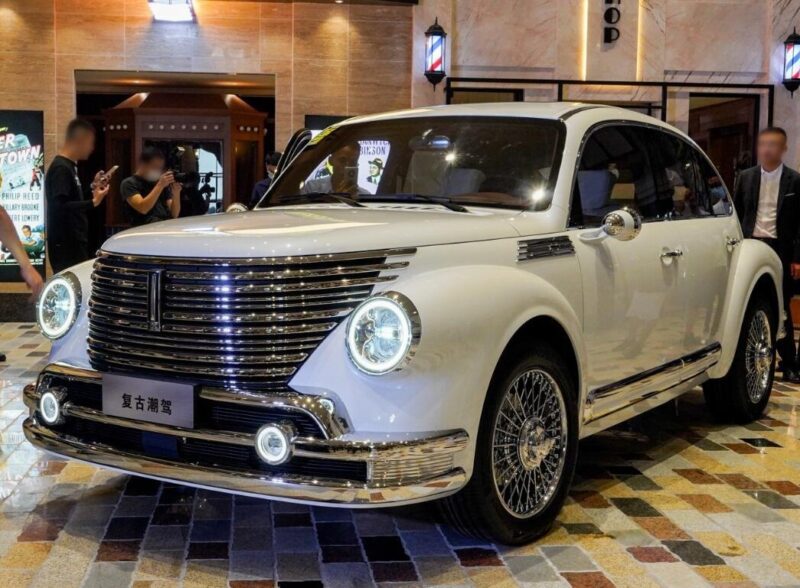 The WEY Yuanming debuted last year as a concept on the Shanghai Auto Show. At the time, it didn't have a real name yet. It was simply called 复古潮驾, Fugu Chaojia, best translated as Retro Style Driving. However, WEY subsequently organized a naming contest among the public, an increasingly popular manner among Chinese automakers to get some extra PR. The winner of the WEY contest was 圆梦, Yuanmen, best translated as "[a] dream come true". In Chinese it sounds pretty good, but I bet an eventual export version will get a different name.
From the photos, it appears that the production car will keep the giant grille of the concept, but the bumper section seems a bit more modest.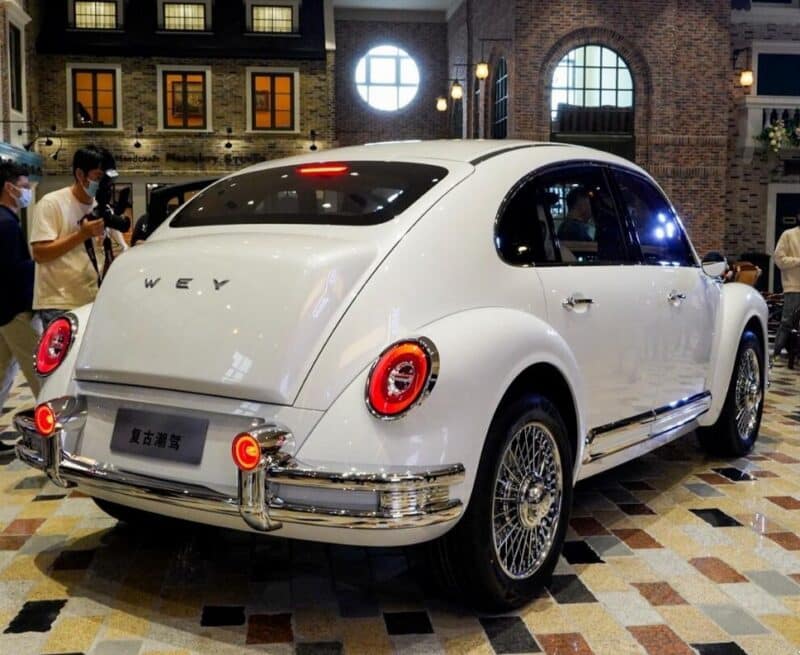 Sadly, it looks like the odd but cool extension on the rear door won't make it to production, and the rear window will be larger. The extension was likely not very good for the inside-out rear visibility.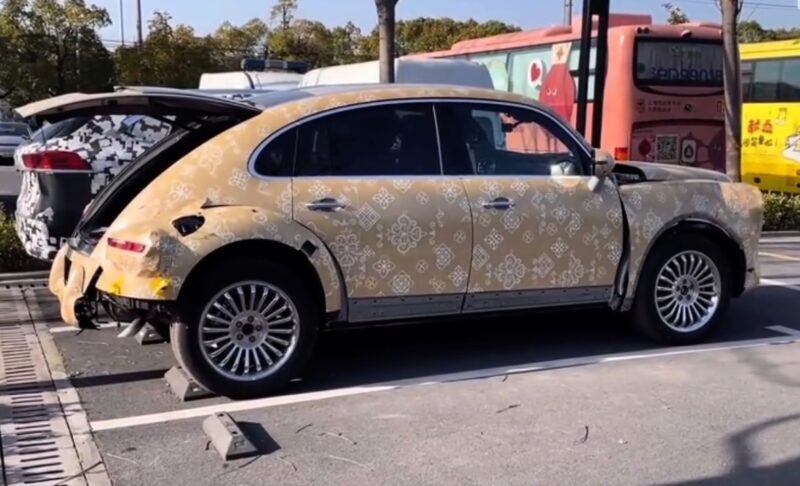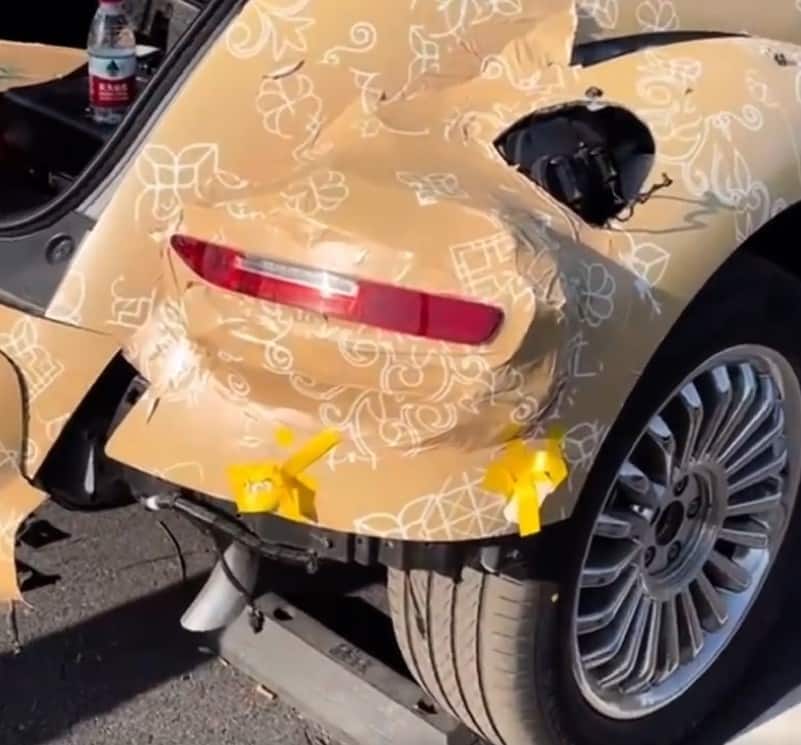 The WEY Yuanming is bases on the ORA Ballet Cat/Punk Cat duo. The Ballet Cat is an EV mainly aimed at female buyers. The Punk Cat is a PHEV mainly aimed at men. The Yuanming test car on the photos is a hybrid variant, with the exhaust pipe clearly visible under the bumper. The charging ports are located on the right-rear fender.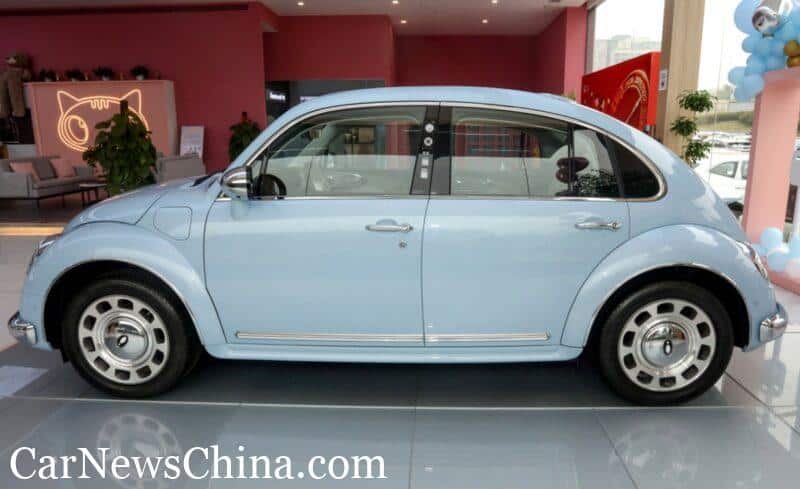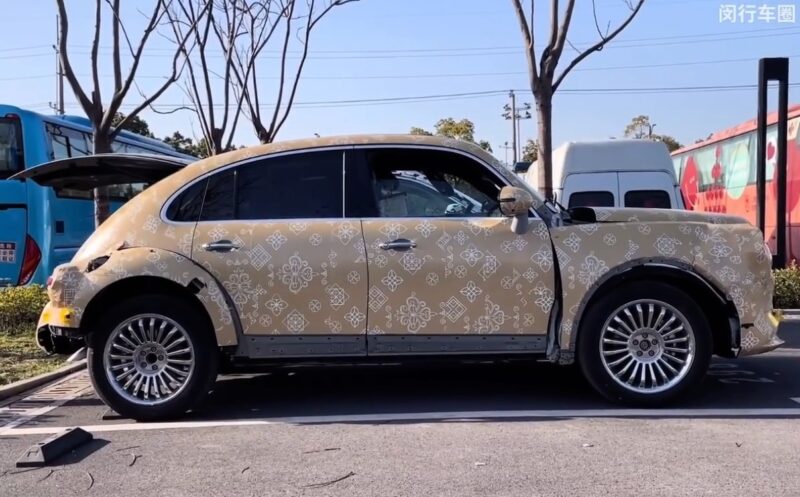 The WEY Yuanming will be available with two PHEV power trains: a 1.5 PHEV with a system output of 156 hp and a 1.5 turbo PHEV with a system output of 188 hp. These power trains are also used in other WEY cars, including the Macchiato and the Mocha. It is, in a way, a bit disappointing that the retro-sled didn't get a coffee-inspired name as well. Cappuccino would have been cool, perhaps. But Yuanming it is. Public debut of the production version is expected for the Chengdu Auto Show in September, but WEY might show a near-production concept on the Beijing Auto Show next month.