The ORA Punk Cat is a Volkswagen Beetle's clone from Great Wall Motors. It stays in line with the original "People's Car" appearance. But the exterior appears to be the only similarity between them. The ORA Punk Cat is much bigger than the Volkswagen Beetle, and much more powerful. Today, Chinese MIIT has revealed the ORA Punk Cat with 544 horses! It has also shared a new images of this EV.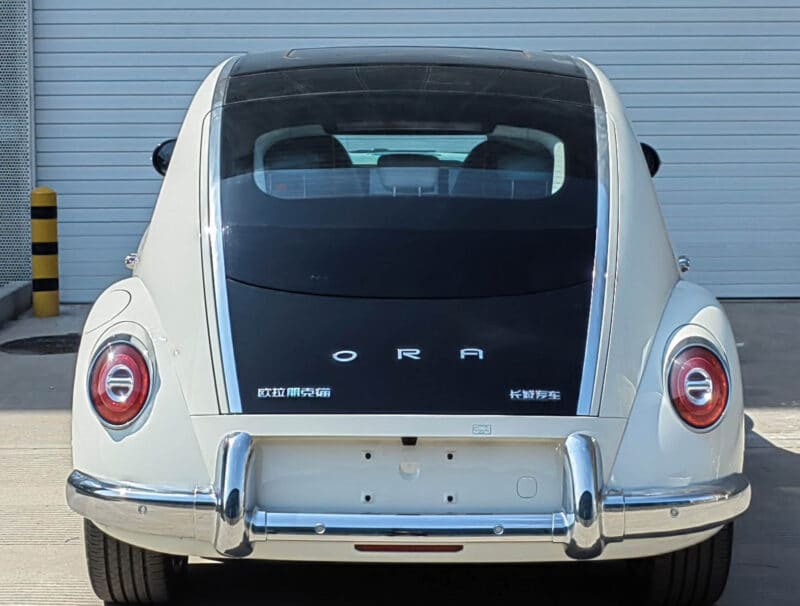 As we've mentioned, the styling of the ORA Punk Cat stays in line with the Volkswagen Beetle. But the Punk Cat is much bigger than its inspirer. This EV's dimensions are 4749/1989/1725 mm with a wheelbase of 2915 mm. The Punk Cat is 70 cm longer, 20 cm wider, and has a 50 cm longer wheelbase than the original Beetle. So it dwarfs the "People's Car".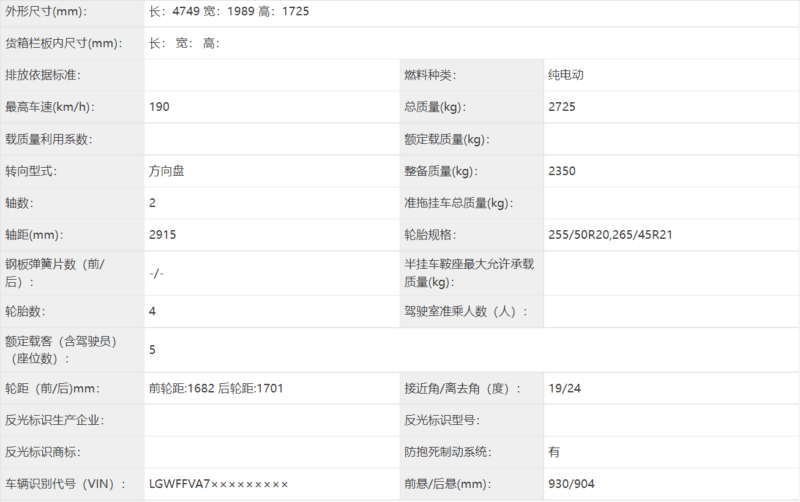 The power train of the ORA Punk Cat is also stunning. Previously, we reported that the Punk Cat is RWD, and it has an electric motor for 220 kW (299 hp). And today, MIIT has revealed the true halo version of this EV. It has 4WD with two electric motors for 180 kW and 220 kW. Their combined power reaches 400 kW (544 hp)! Moreover, while the one-motor version is equipped with an LFP battery, the most powerful one has a ternary (NMC) one from CATL on board. The curb weight of the two-motor Ora Punk Cat is 2,350 kg. So it is 105 kg heavier than the one-motor one.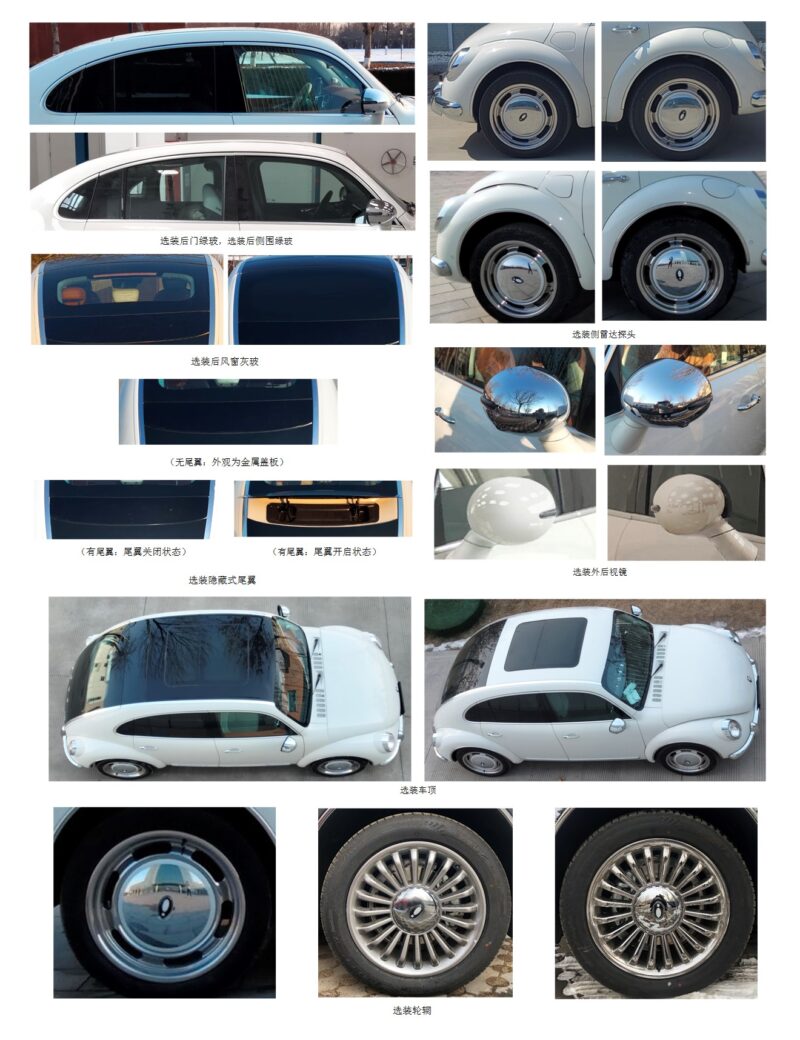 Previously, we have observed the interior of the road-ready version of Punk Cat. And it is undoubtedly a nice place to be with three screens on the dashboard and two-tone vintage-colored leather. And now we know that the Punk Cat is also a really powerful EV. Every day the Punk Cat becomes even more enjoyable. This EV's prices are still unknown, but we will surely keep an eye on this gem.
Previously exposed car from Apr 2022 batch: