Geely is developing its mid-sized SUV codenamed FX11. These are the first interior spy shots, revealing some of the design bits to be expected on the SUV. As seen from the camouflaged interior, the FX11 doesn't stray away too much from the official Geely renders.
Geely FX11 SUV Interior Photos
Right from the start, the flat-bottomed three-spoke steering wheel stands out. The original renders hinted at a top and bottom flattened steering wheel.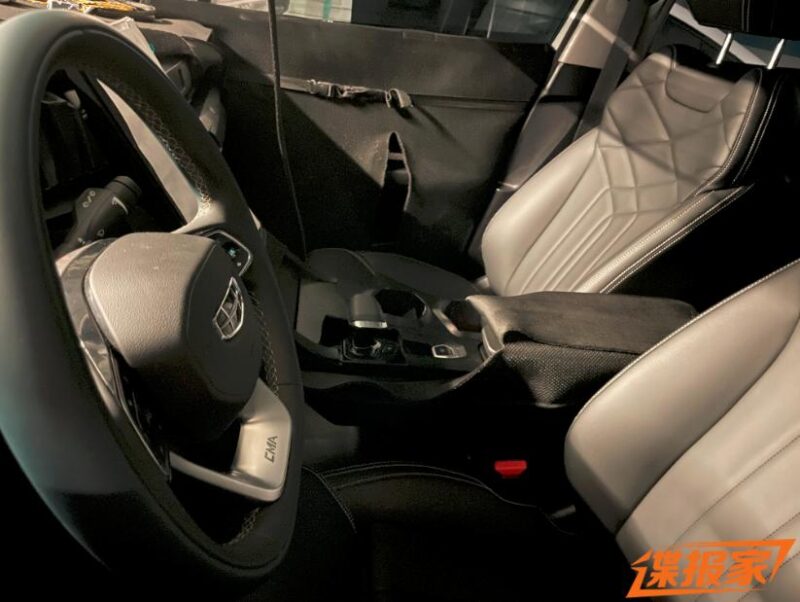 The bottom spoke of the steering wheel is colored differently from the other two and features the CMA logo, referring to the car's platform.
Geely concept renders also indicated a 2-spoke steering wheel. However, it seems that the FX11 returned to a more traditional 3-spoke system. Several buttons are seen on each side of the centrally-mounted Geely logo.
The spy shots are depicting the same angles seen in the official renders. It appears that the vertical, centrally-mounted screen preserves the same proportions. The renders hinted at a waterfall (curved) screen. However, the quality of the spy shots doesn't provide enough details to confirm the feature.
Geely FX11 Exterior Spy Shots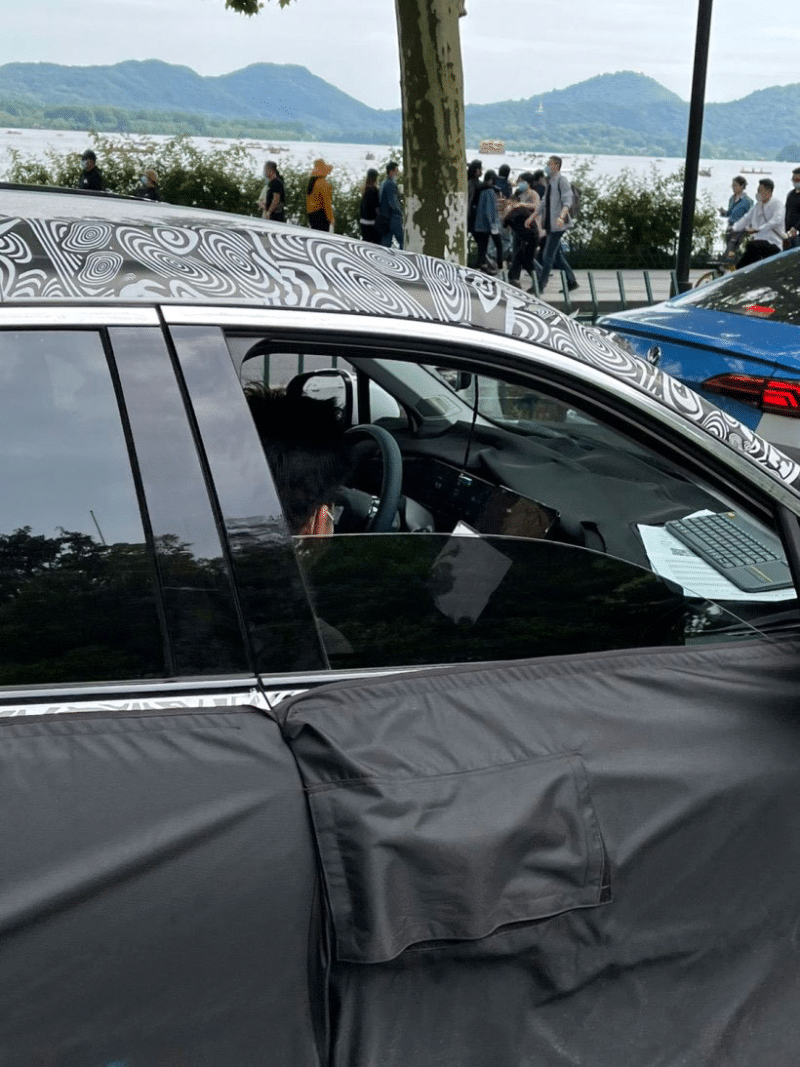 The existing exterior spy shots reveal a heavily camouflaged car. Yet, body lines indicate a more rounded silhouette. Proportions are on point with a compact SUV and the chrome trim on the mirror support hint at a dash of premium finishing.
Geely CMA Platform
The FX11 will stand atop Geely's CMA platform. CMA stands for Compact Modular Architecture, a platform that Geely uses for its small and compact-sized vehicles.
No information is yet available in terms of powertrain and pricing. The FX11 will be set to enter production at Geely's Chinxiao base in Ningbo and is expected to be officially launched in the 4th quarter of 2022.