On July 17, Dongfeng EV New Energy (abbreviated as Dongfeng EV) launched the Nano Box – a small pure electric SUV. The car comes in 3 versions with a price range of 65,700-71,700 RMB (9,700-10,600 USD). The current wait time is about 2 months, according to Dongfeng EV dealers.
The car was originally developed by Renault, called the Renault Kwid. The electric version is called the Renault City K-ZE. This car is made in China by Dongfeng-Renault. It was exported to Europe as the Dacia Spring. Dongfeng's own brands and sub-brands make other versions too, called the Dongfeng Aeolus EX1, Dongfeng Fengxing T1, Dongfeng Fengguang E1, the Venucia e30, and the Dongfeng Nano Box. All are made in the same factory.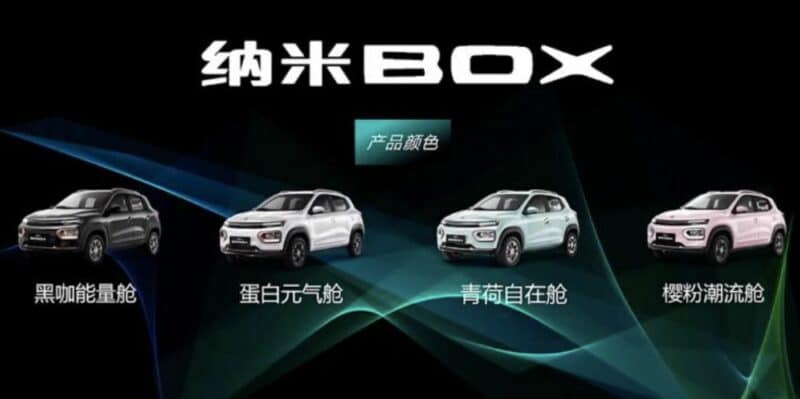 The Nano Box comes in four colors. The Pink version will go on sale in the fourth quarter of this year.
Dongfeng EV is a business unit under the Dongfeng Group that focuses on small pure electric vehicles and it is currently building a new platform for small electric vehicles. In the next 5 years, Dongfeng EV plans to launch 3 to 5 new models, covering SUVs and sedans.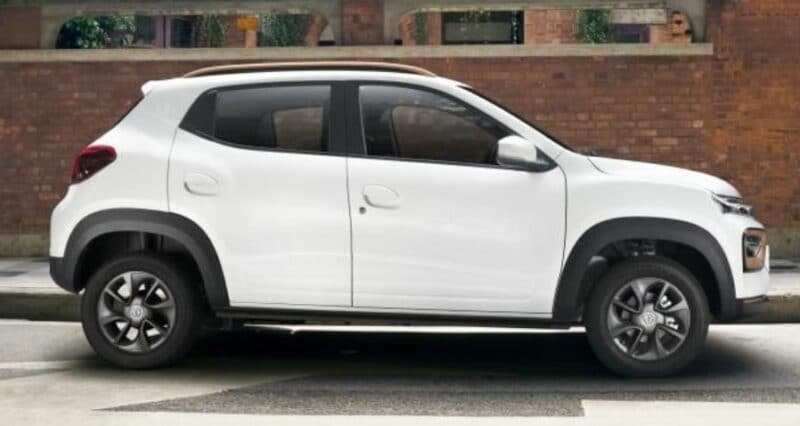 The size of the Nano Box is 3732/1579/1515 with a 2423mm wheelbase. The car also adopts a semi-hidden door handle design.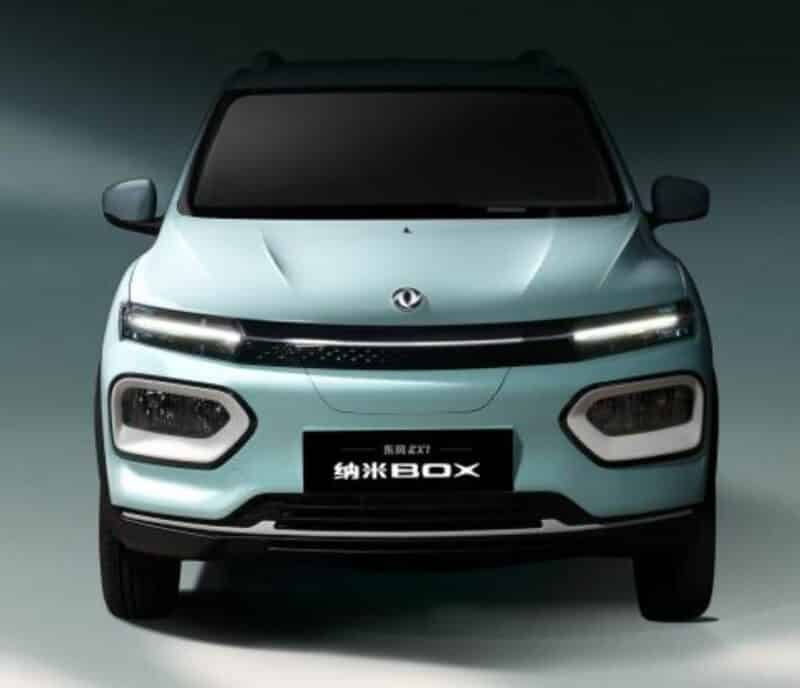 The overall shape of the Nano Box overall is very round.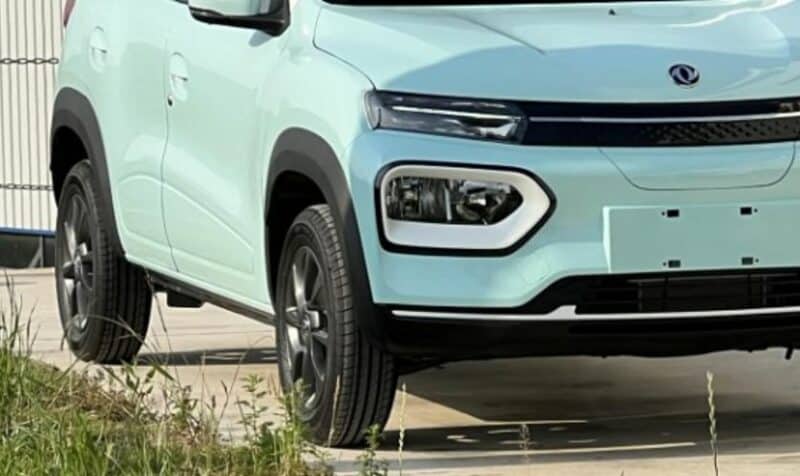 In the front, the split headlights are connected by chrome trim strips, which visually enhance the car's body width. The charging port is also located in the front.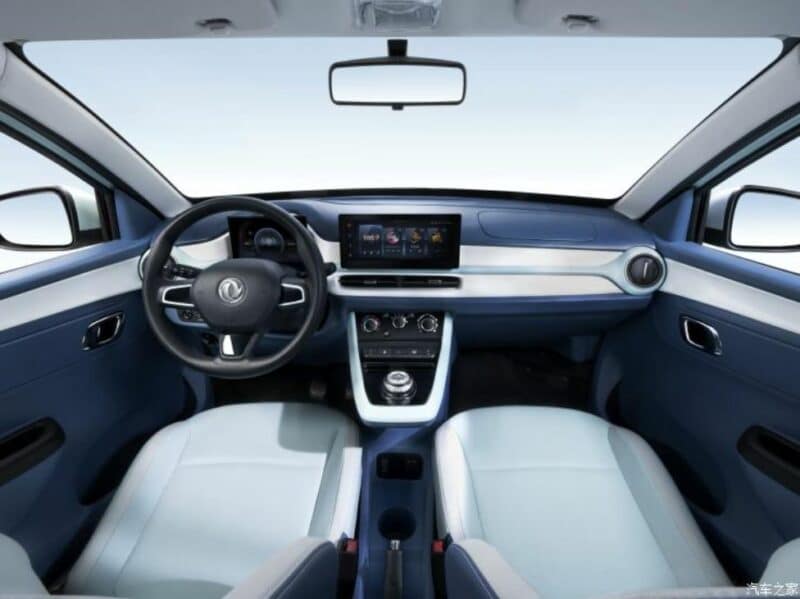 The interior adopts the same two-color design as the exterior. The Nano Box car is equipped with a 7-inch instrument panel and a 10-inch central control screen. The car is connected to an app with functions including remote door control, remote air conditioning control, vehicle positioning/car search, charging management, and vehicle condition inquiry/diagnosis.
Other functions include voice recognition and Bluetooth. In terms of safety, the car has an anti-lock braking system, electronic brakeforce distribution system, and reversing radar system.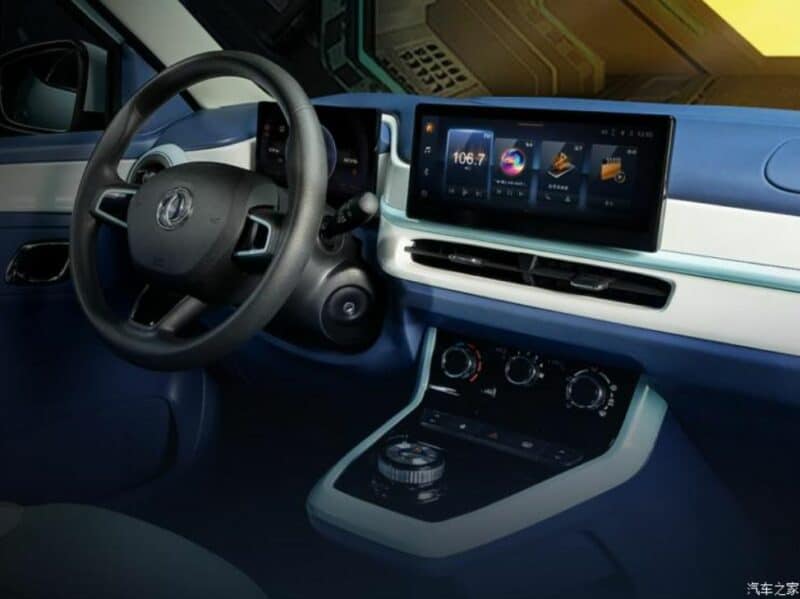 The air-conditioning outlet and air-conditioning control panel are below the central control screen.
Power
The Nano Box is powered by a ternary lithium battery with a 27.2kWh capacity with a 331km cruising range under CLTC conditions. Fast charging from 30% to 80% in just 30 minutes. Slow charging to 100% takes up to 4 hours. The Nano Box is also equipped with a permanent magnet synchronous motor that has a maximum power of 33kW and a peak torque of 125Nm.
Source: AutoHome