The Radar RD6 is probably one of the hottest new cars in China in 2022. Happily, we have a whole lot of new pics and info. The RD6 will launch on the Chinese car market on September 9. Public debut is scheduled for the 2022 Chengdu Motor Show which will start on August 26.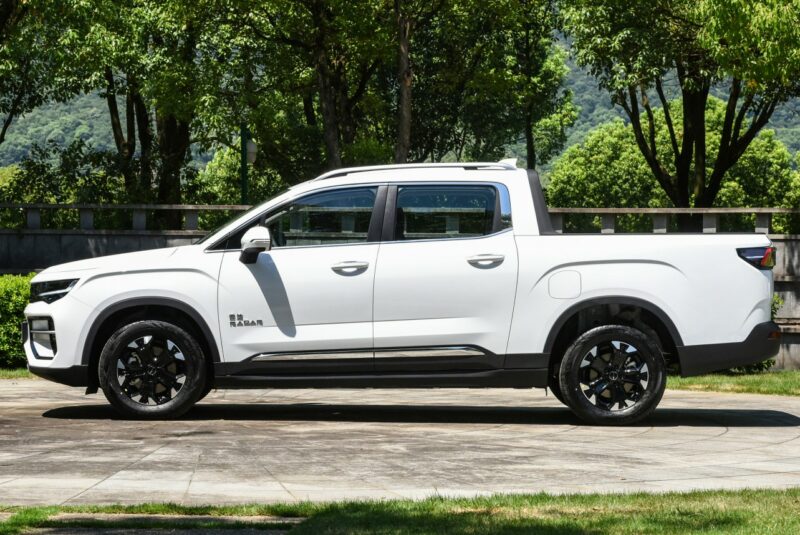 Let's have the wheels out of the way. From the very first pics, we noted how small they are. Especially for a supposedly 'rugged' off-road capable vehicle. Seen on this white example, the wheels are just super tiny.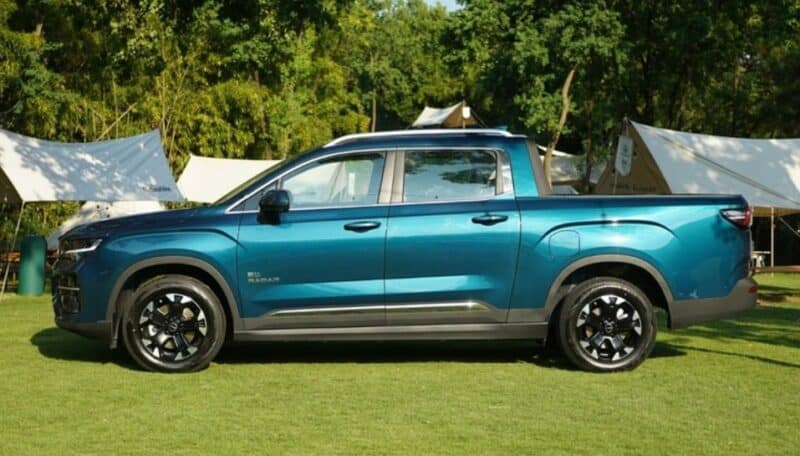 A green car, with the wheels swimming in the arches, having a sea of space. How big then, are those wheels? 19 inch maybe? 18 perhaps? No. The wheels are…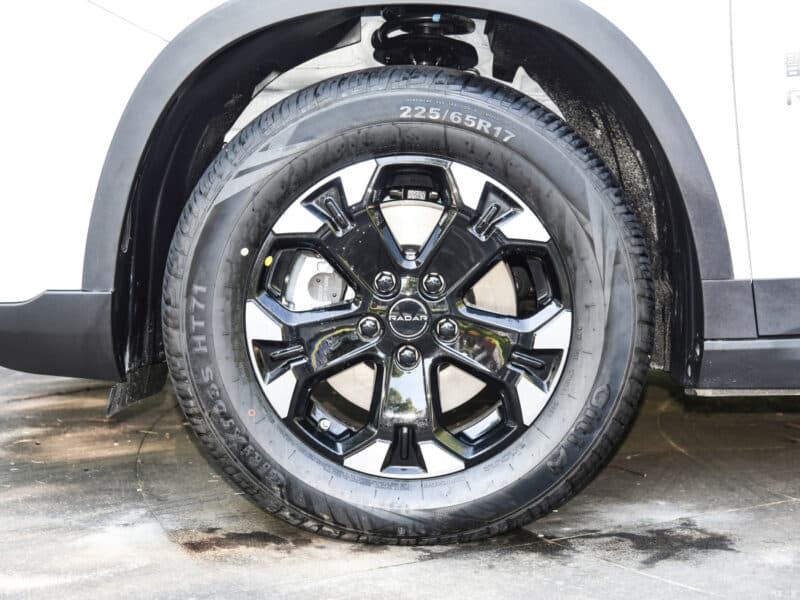 … only 17 inch. And they are very narrow to. Many Chinese car makers fit tiny wheels on their vehicles, petrol and electric, as a simple way to reduce fuel consumption. But on a brand new electric pickup truck it looks very odd.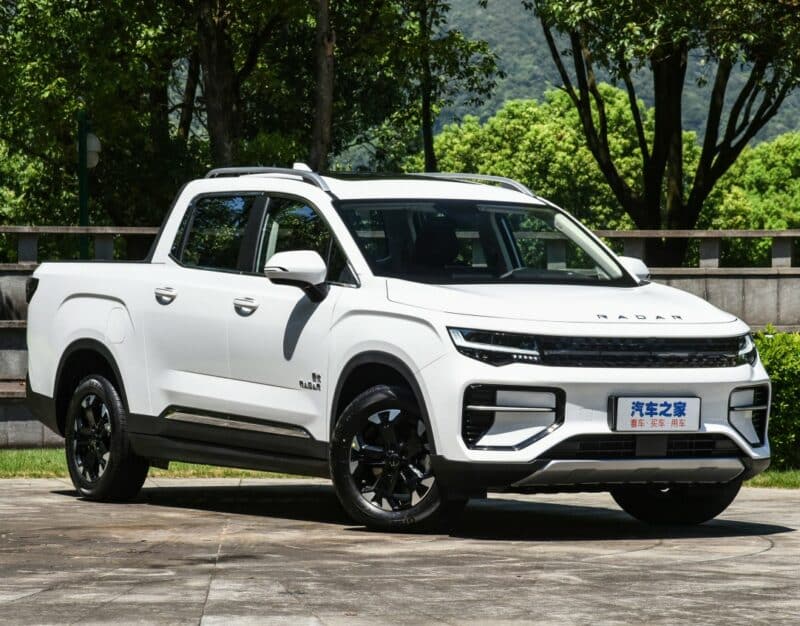 Radar is a new lifestyle brand under the Geely Group. The brand is aimed at young professionals living in big cities who want to go out mountaineering and camping in the weekends.
This segment is growing fast in China, and many Chinese car brands are developing and launching new 'lifestyle' brands and vehicles. Geely calls Radar "China's first pure electric outdoors lifestyle vehicle brand". In a press release, the company said: "Radar was created for a new generation of global consumers that demand vehicles that are as sustainable as their adventures into nature."
The Radar brand will launch at least four other new cars in the near future: an SUV, a sedan-coupe-pickup truck, a large SUV, and an ATV. Within the Geely Holding Group, Radar is positioned as an independent entity, with its own R&D facility in Hangzhou and a factory in Zibo, Shandong. The Chinese brand name is 雷达, leida, which means 'radar'.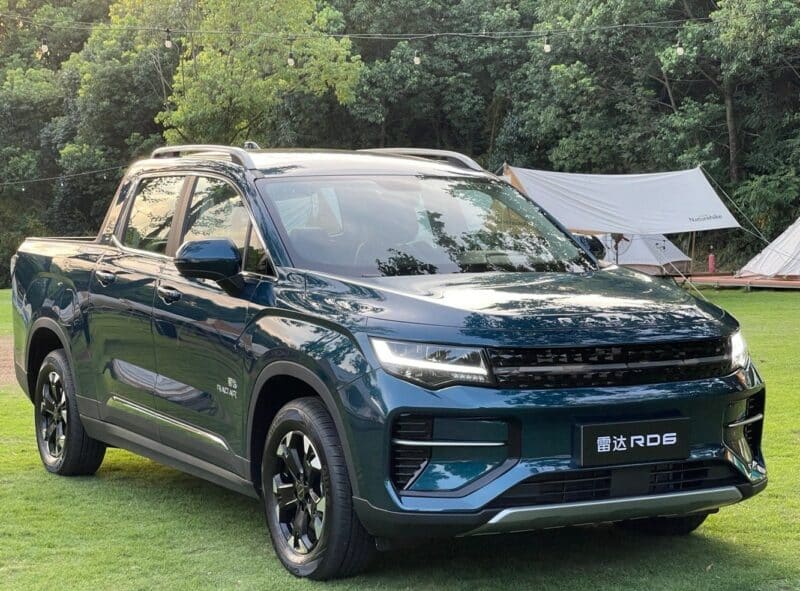 The Radar RD6 is the first Radar car. It is a medium-sized pickup double-cab truck. Its size is 5260/1900/1830, with a 3120 wheelbase. The RD6 is based on Geely's Sustainable Experience Architecture (SEA).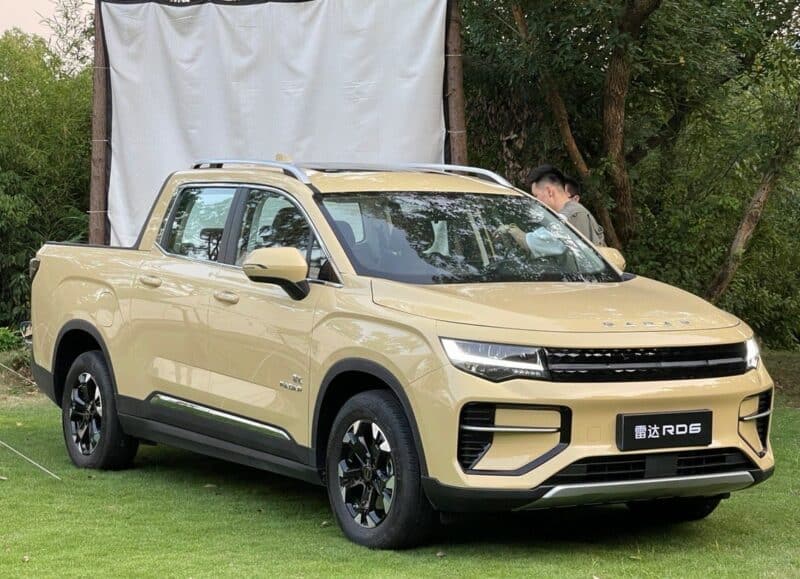 Radar showed a variety of colors, including green, light green, beige, gray white, and white. Interestingly, all these colors are one-tone. Many other Chinese brands sell two-tone colored pickup trucks, with trendy floating-roof designs and such. The RD6 uses old-school door handles instead of pop-put handles, which one may expect on a new electric car. Some unexpected choices here.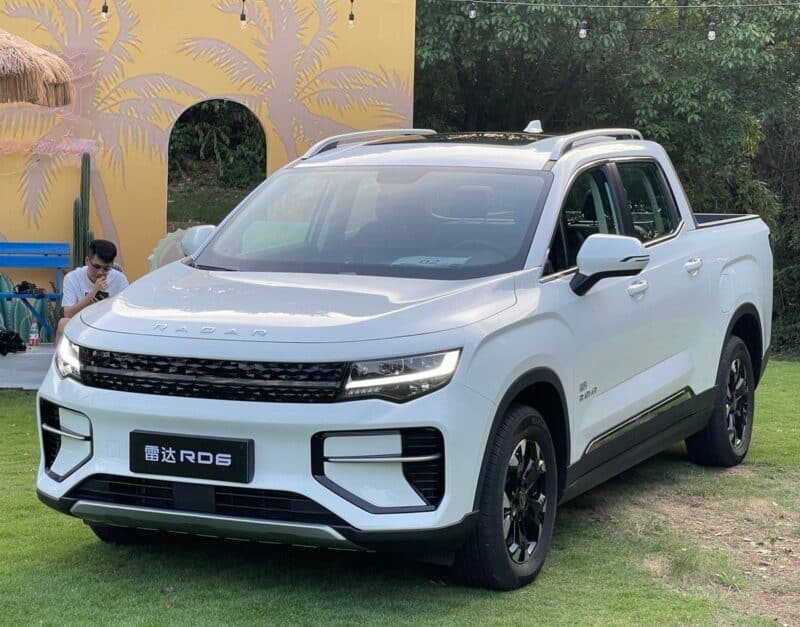 The RD6 has RADAR lettering on the bonnet. It has roof rails, a sun rood, a shark fin antenna, and enormous mirrors that seem larger than the wheels.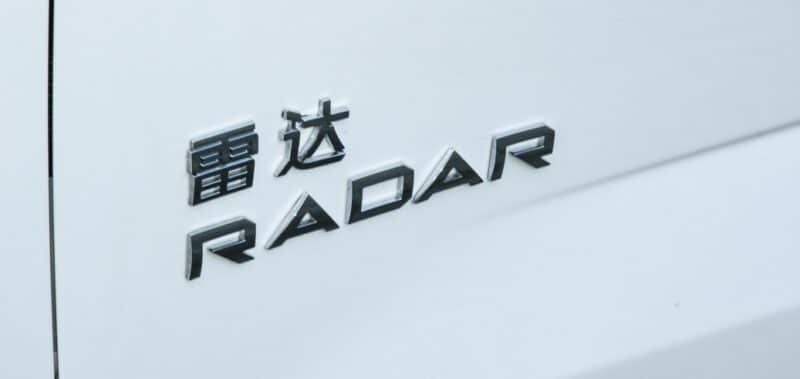 Radar badging in Chinese and English on the front doors.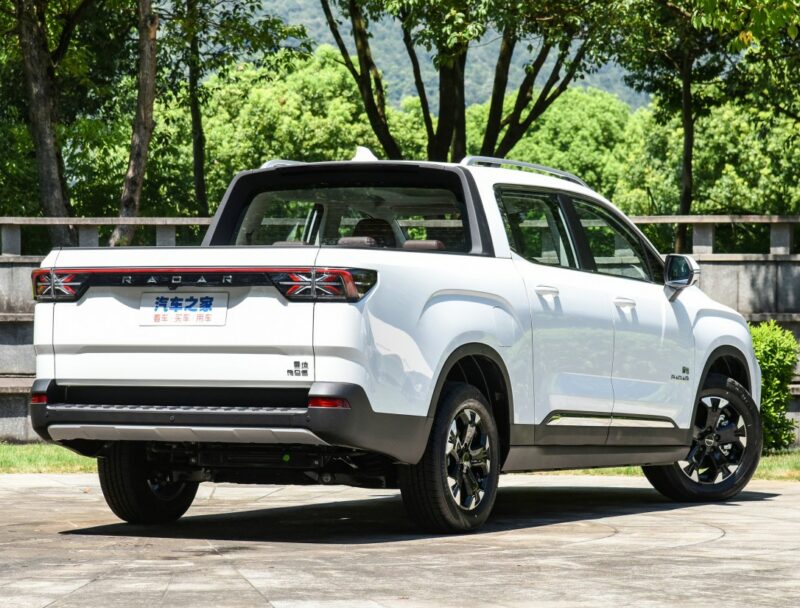 The RD6 has rear-wheel drive and 268 hp, good for a 0-100 in 6 seconds. The platform allows for a two-motor setup, so Radar might add a more powerful four-wheel drive version to the lineup in the future. Radar says the RD6 will have a range of 600 kilometers from a 100 kWh battery pack that supports a 120kW fast charging function.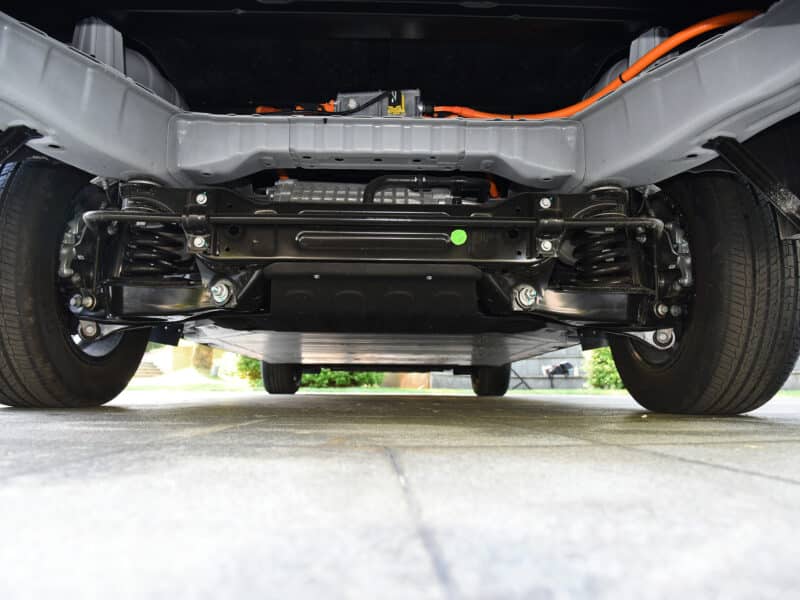 Looking underneath the rear. Visible are the steel construction carrying the bed, the suspension, the battery pack, and a part of the electric motor.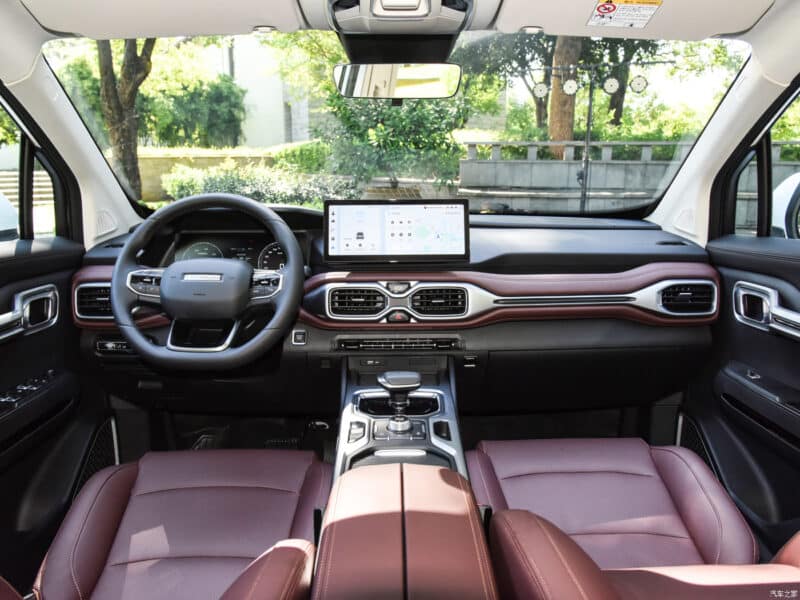 The interior seems like a nice place to be but the overall setup is somewhat old-school as well, with a separated instrument binnacle and main screen, a wide center tunnel with a large drive-selector, and a big thick steering wheel with an airbag the size of 2019. Perhaps Radar intended it to look more 'workmanlike' than other new electric vehicles. But if that was indeed so, and that is a big if, they probably went a bit too far. The materials however all look very nice and the build quality appears to be excellent.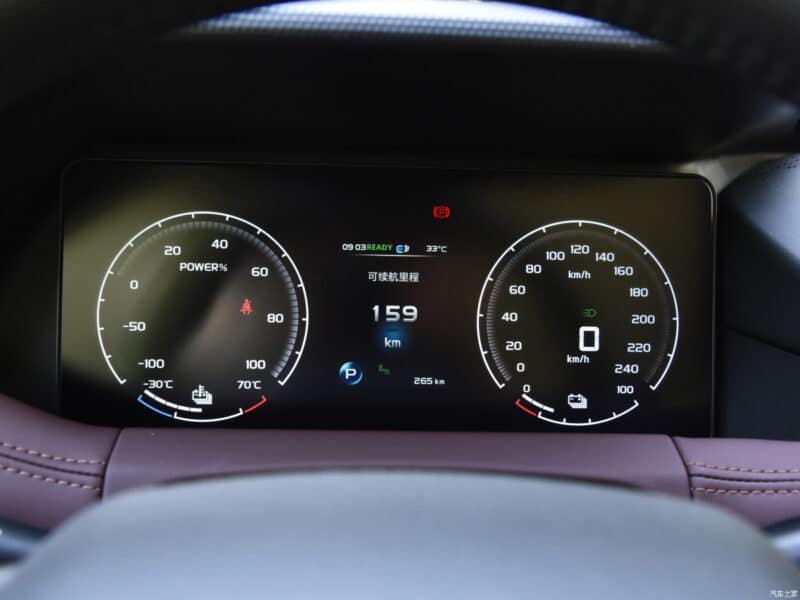 The instrument panel and the touch screen are both 12.3 inch in diameter. It also has a 9 inch HUD.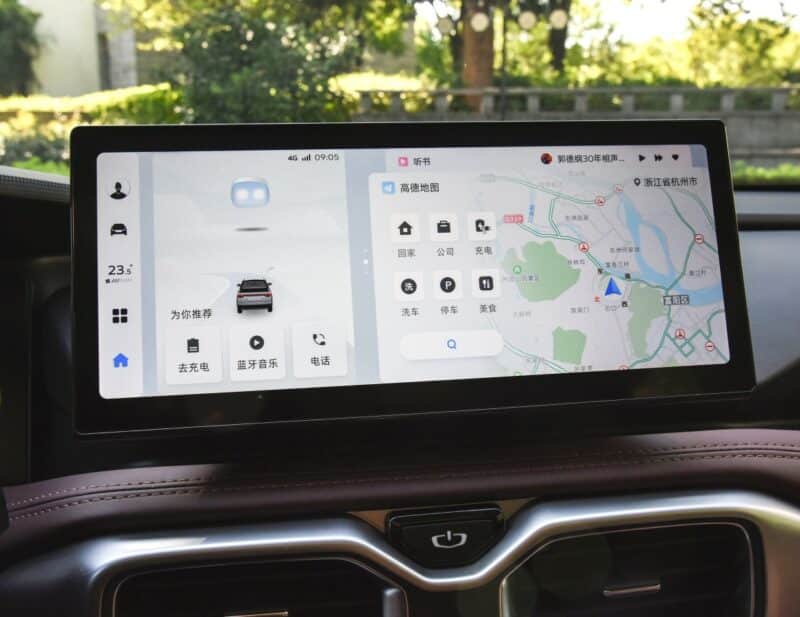 The graphics are great and I really like the on/off start button in the middle, under the screen.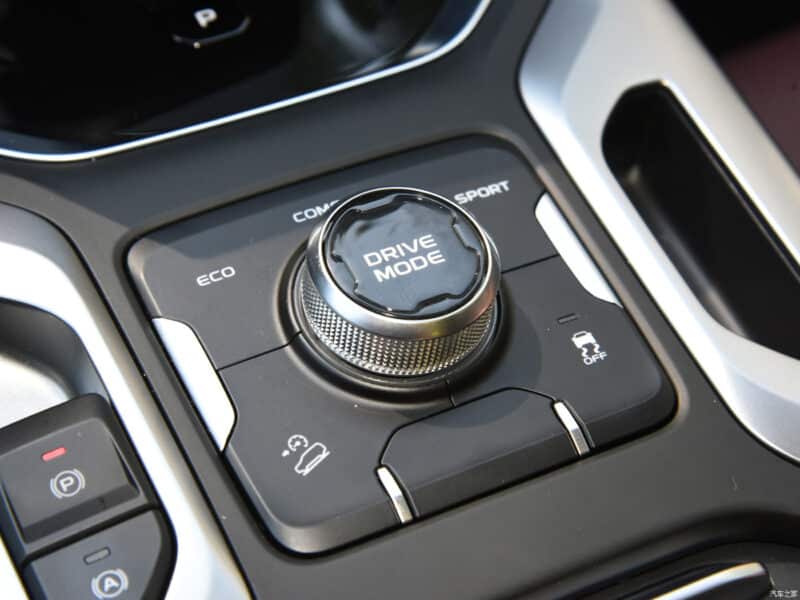 The drive modes show a hill descent control button but no other obvious off-road 4×4 functionalities.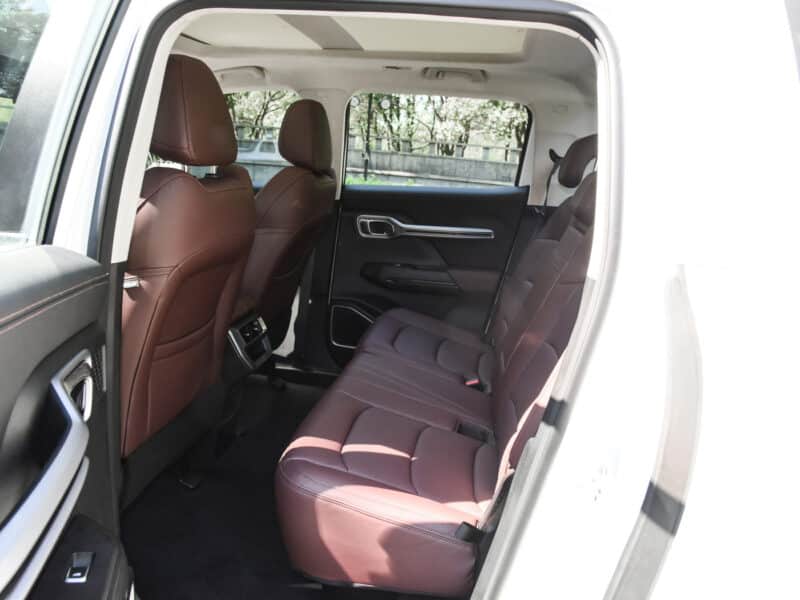 The RD6 seats 3 adults in the back. The center seat seems a tad small but there sure is enough leg room with a totally flat floor.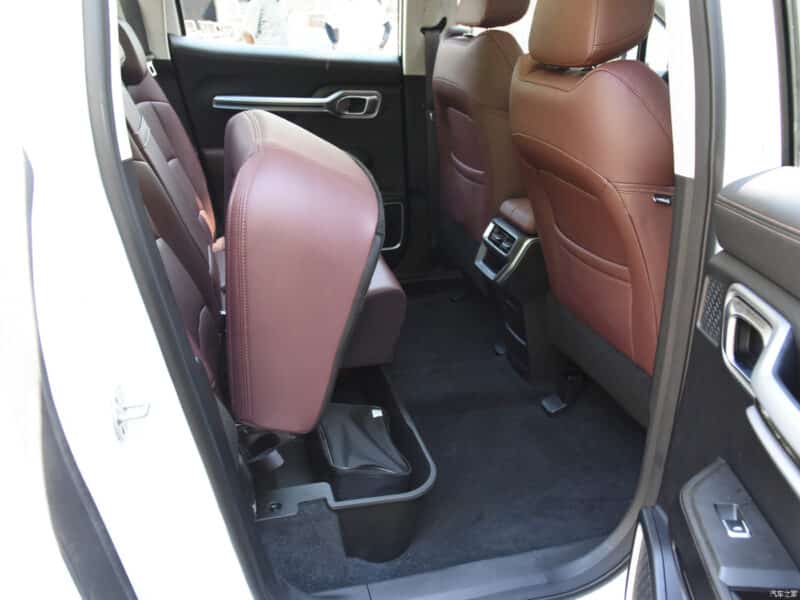 A 48 liter storage space under the bench.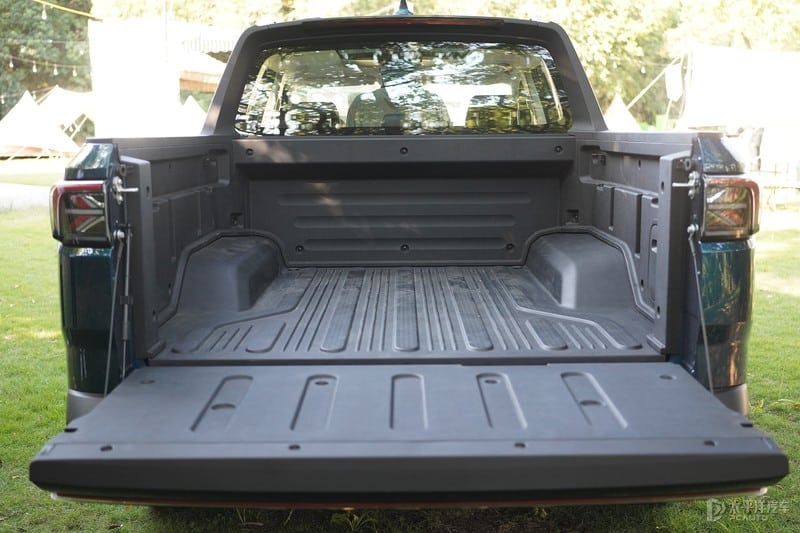 The bed size is 1525/1450/540.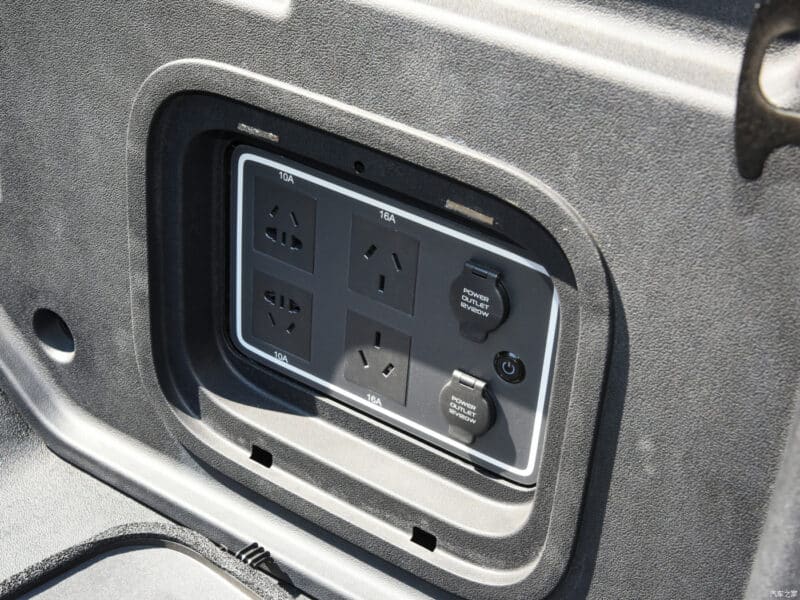 The Radar R6 is equipped with 6kW discharge panel that has 6 discharge modes: static discharge, mobile power, vehicle-to-vehicle (V2V) power, 220V/10A, and 220V/16A. That is more than enough to power a fan, a small fridge, a heater, a radio, or a television. In short; for all the things you need during a rough night of back-to-nature camping.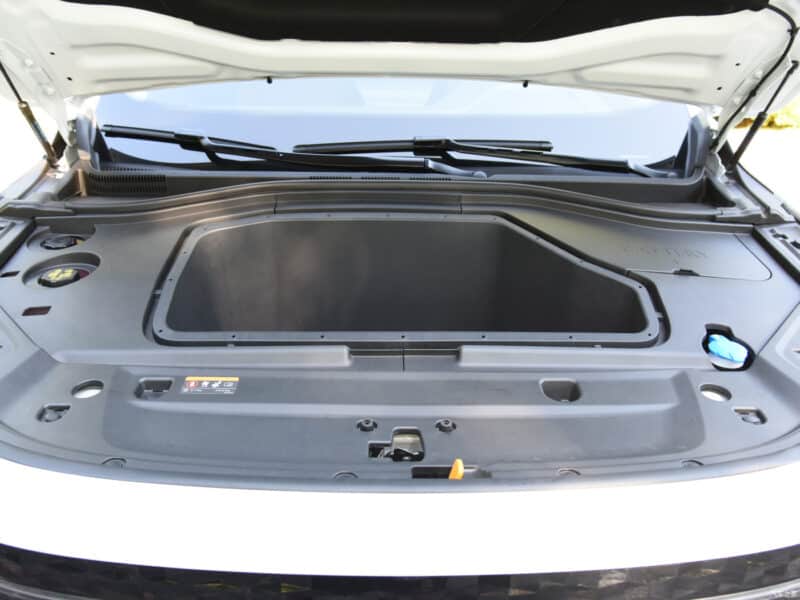 A proper frunk with a 70 liter capacity.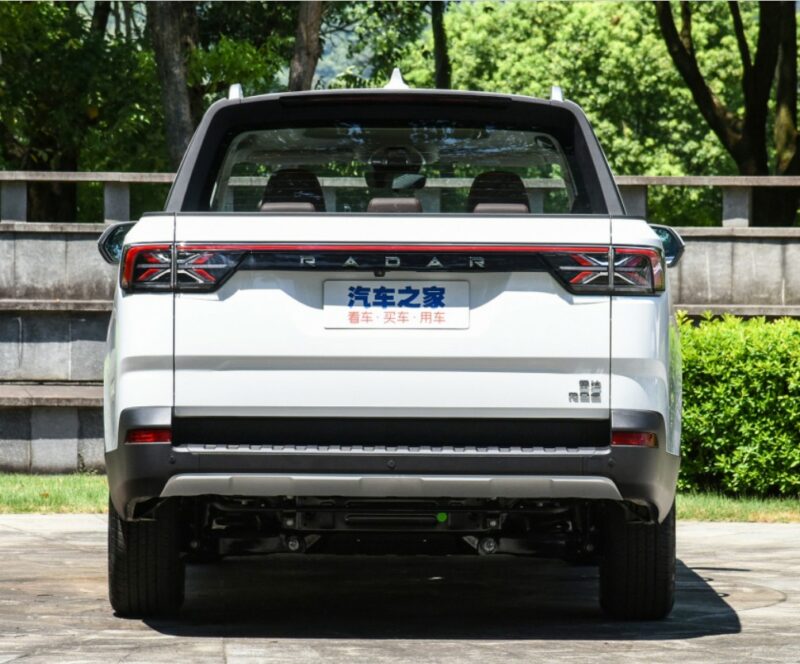 So what do we have? A good looking pickup truck with tiny wheels and some intriguing design choices, mainly in the interior. Technically things look very good; lots of power and a big battery for a long range. The discharge panel is a cool and useful tool. A lot depends on pricing, and we expect to learn more about that next month.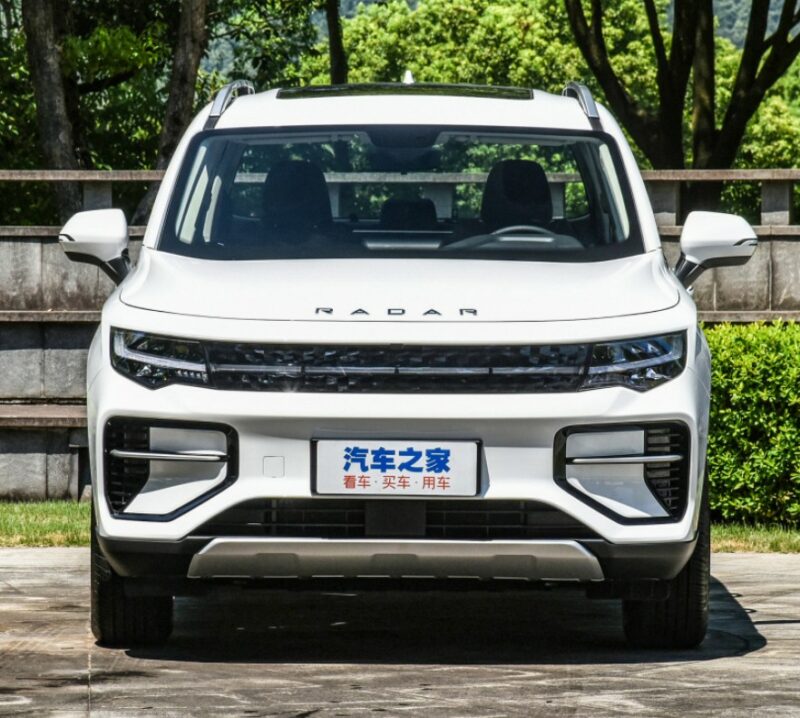 Skid plate at the front reaches a but further down the bottom than the skid plate at the back.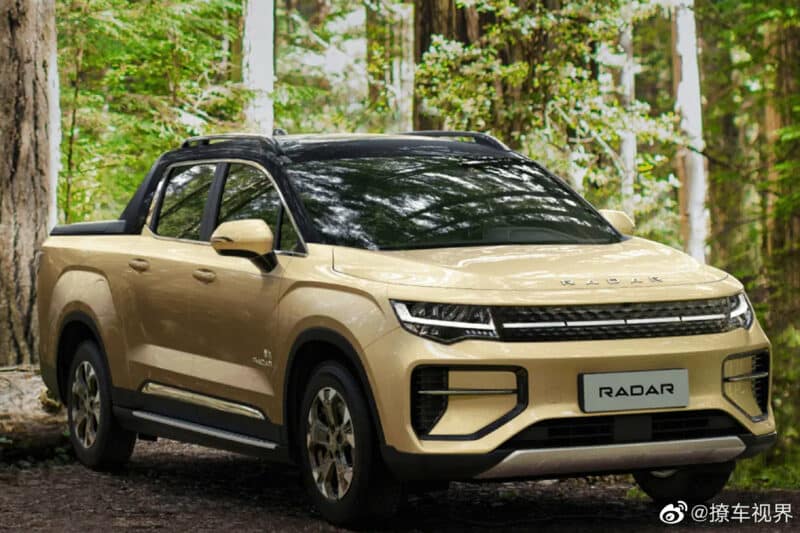 Update! Two pics showing the RD6 with… an optional two-tone color scheme ): and a cargo bed cover with RADAR lettering. Hopefully they'll sell optional 21 inch tires too.