On November 3, the 2023 KiWi EV Strawberry Bear Limited Edition is officially launched in China, priced at 113,800 RMB (15,500 USD). The car is a mini EV under the SAIC-GM-Wuling (SGMW) joint venture.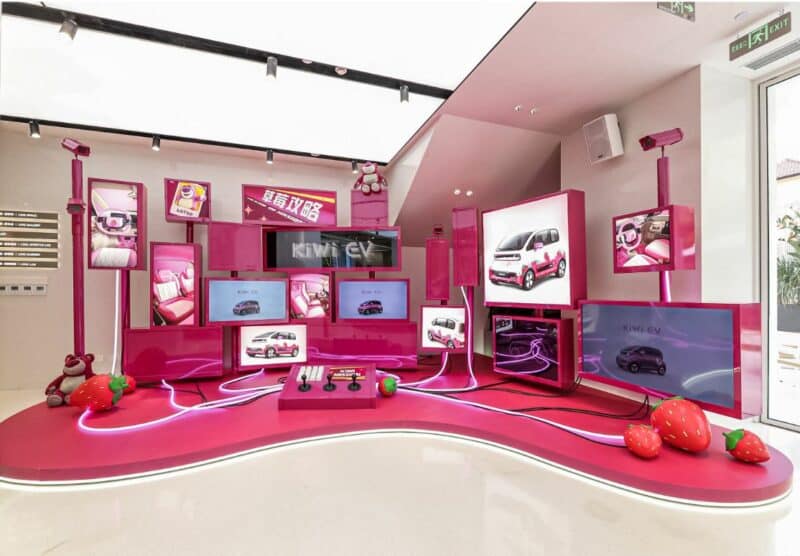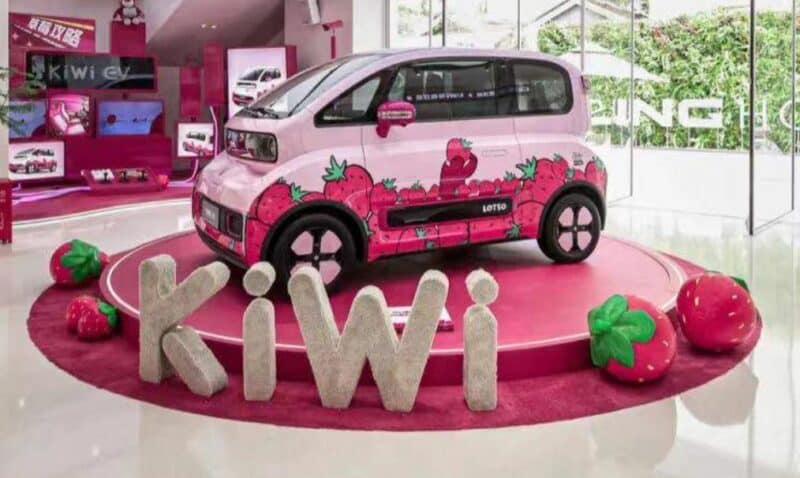 As you can imagine, the Strawberry Bear Limited Edition is targeting female consumers with its pinkness explosion!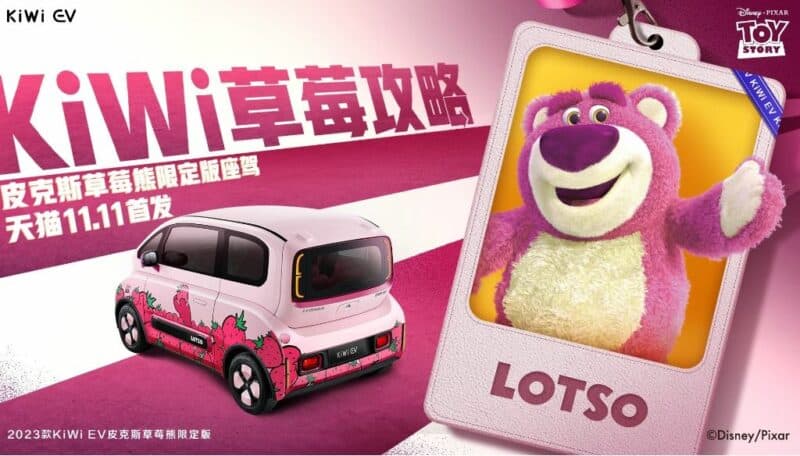 Lotso (short for Lots-o'-Huggin' Bear) is a character in Toy Story 3 as a large, pink strawberry-scented teddy bear.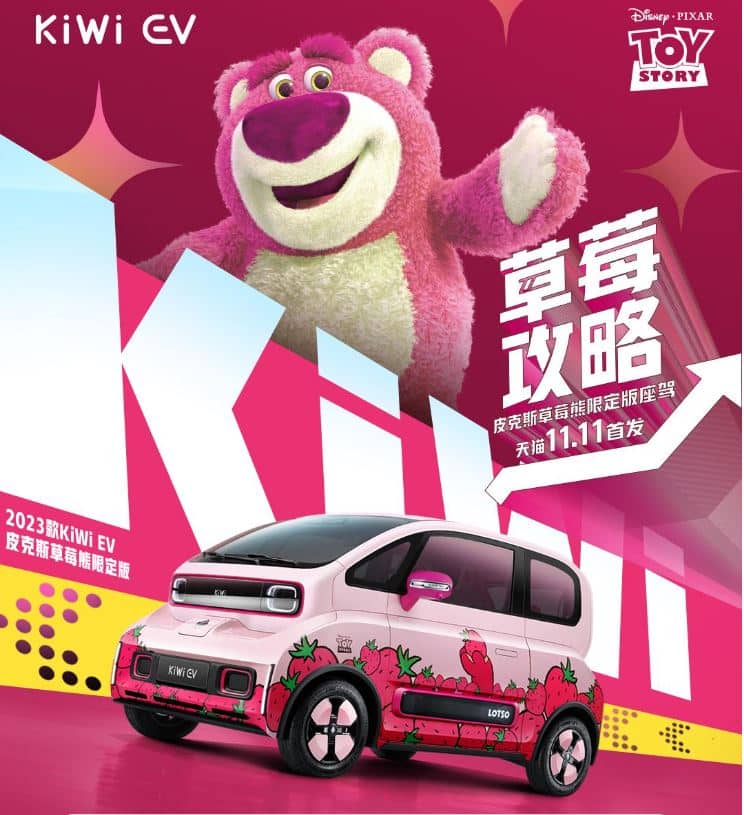 The upper body is light pink. The lower body is dominated by strawberries and strawberry bears. The "LOTSO" English logo is on the door's black trim strip. The size of the car is 2894/1655/1595mm with a 2020mm wheelbase. Other notable design elements include the hidden door handles, pink wheels, pink external mirrors, rectangular headlights, and a charging port at the center of the front face.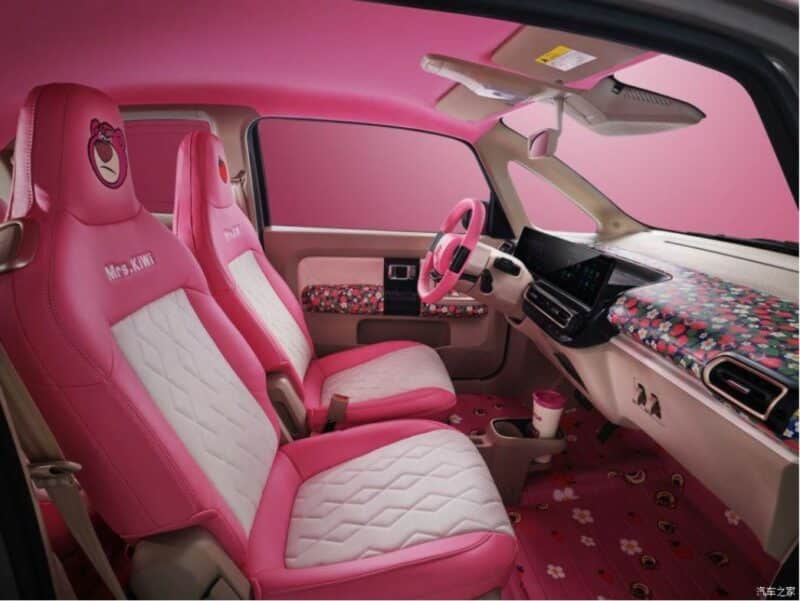 The interior feels youthful and energetic dominated by different shades of pink. Strawberry, flower, and green leaf patterns are added to the dashboard and door trims. The floor mats are designed with strawberry bears.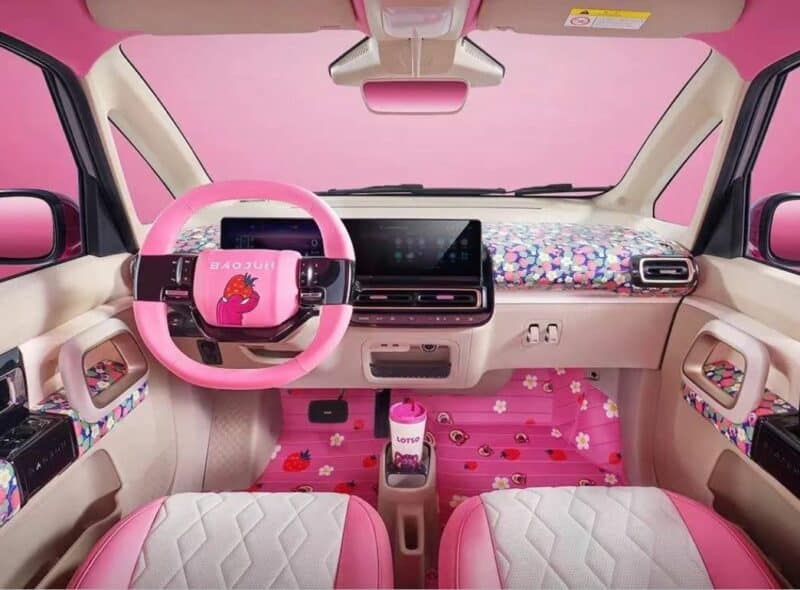 The steering wheel is pink. The 10.25-inch central control screen and instrument panel are one-piece. The center console also has a cup holder.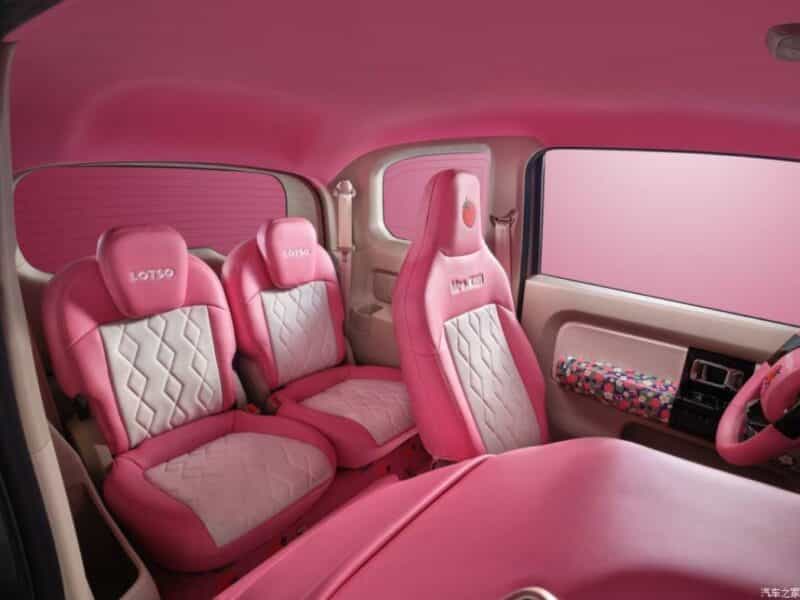 The car adopts a 2+2 four-seat layout with contrasting pink and white color seats. The "LOTSO" English logo is on the headrest in the rear seats and the word "Mrs. KiWi" is printed on the front seats.
The specific power and battery information of the 2023 KiWi EV Strawberry Bear Limited Edition has not been announced. For reference, the current 2023 Baojun KiWi EV is equipped with a 31.9kWh battery pack and a rear motor with a maximum power of 40kW (50kW for the DJI version) and a peak torque of 150Nm. The maximum NEDC cruising range is 305km (301km for the DJI version). In DC fast charge mode, it takes 1 hour to charge the battery from 30% to 80%.