The 2023 Baojun KiWi EV is officially launched with three models in China, priced at 87,800 – 102,800 RMB (12,500 – 14,700 USD). The car is a mini EV under the SAIC-GM-Wuling (SGMW) joint venture and the world's first mass-produced new energy vehicle to be equipped with drone maker DJI's autonomous driving technology (only the high-end model gets this).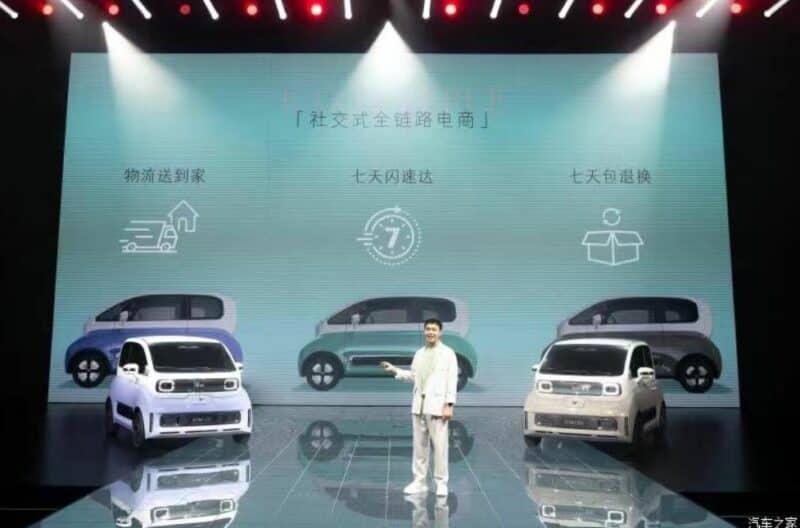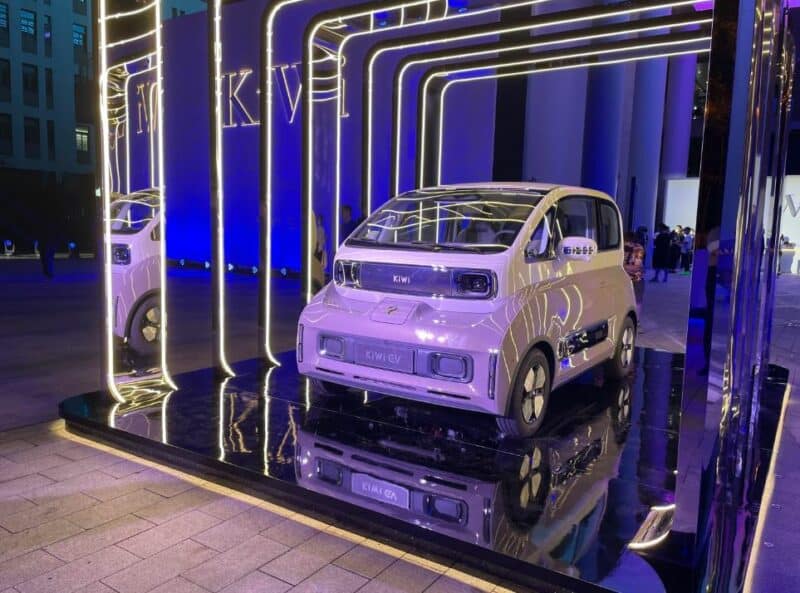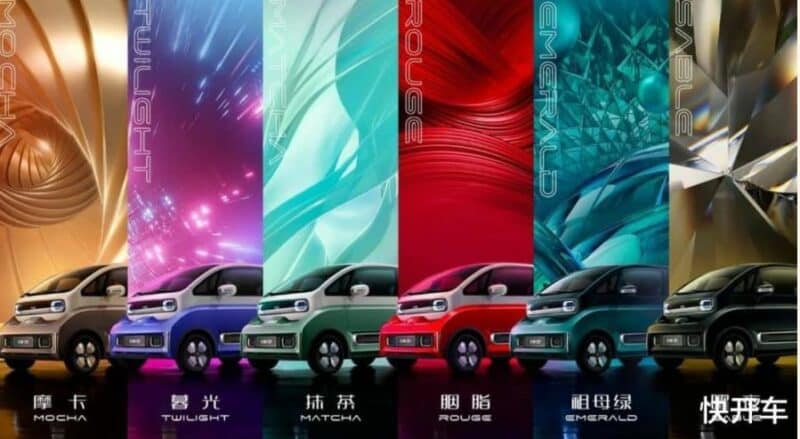 The updated Baojun KiWi EV has three new body colors: Mocha, Twilight, and Matcha.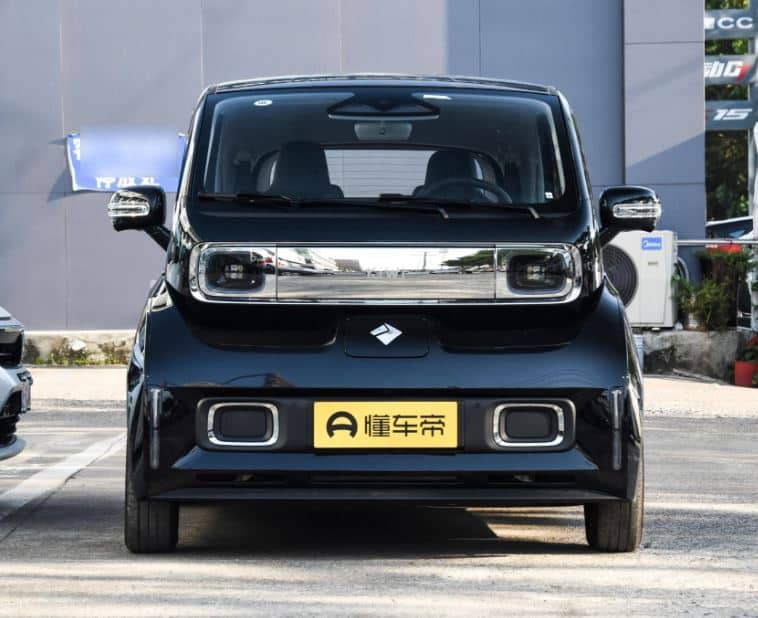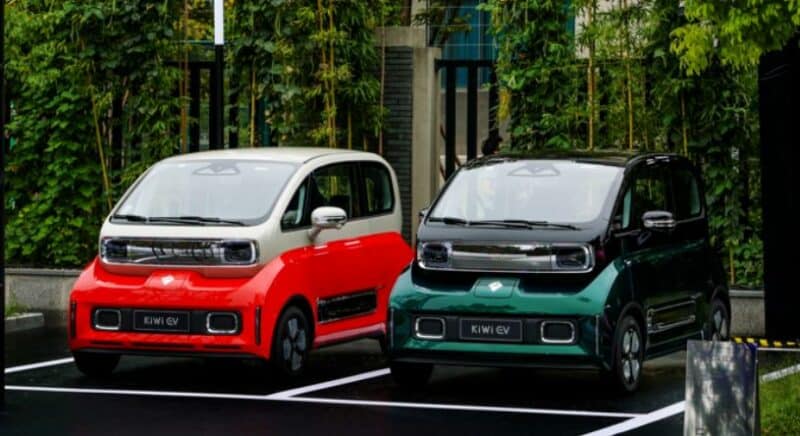 The vehicle overall is cute and futuristic targeting the younger consumer group. The concave front shape further enhances the suspensions of the upper portion of the vehicle. From the side, the upper portion of the vehicle looks like a suspended space capsule.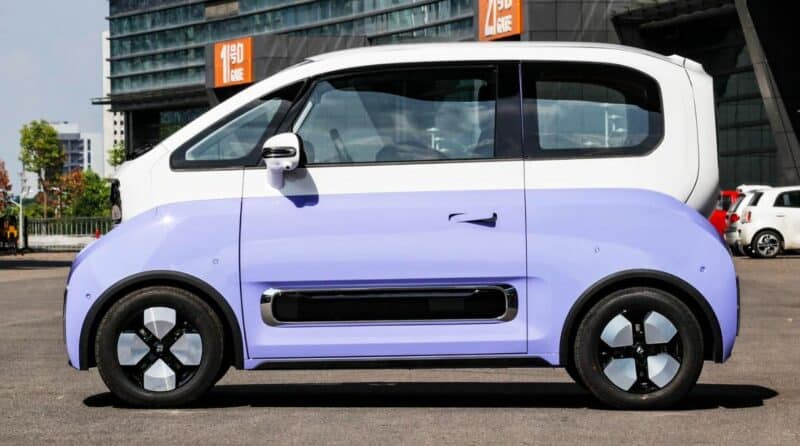 The size of the car is 2894/1655/1595mm with a 2020mm wheelbase. The wheel adopts a four-leaf clover-style rim design. The car also comes with hidden door handles.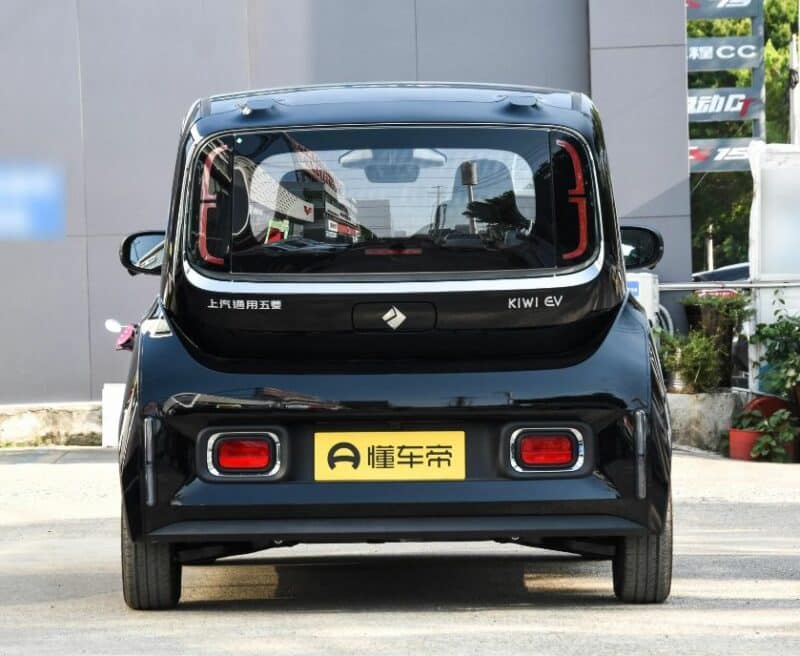 In terms of safety, the 2023 Baojun KiWi EV is equipped with more advanced binocular cameras from DJI, one millimeter-wave radar, 12 ultrasonic radars, and DJI's Autonomous Driving Domain Controller to achieve level 2+ driving assistance capabilities with functions including adaptive cruise control, lane change, lane-keeping, obstacle avoidance, and automatic parking.
For example, when the vehicle speed is below 60km/h, the driver can activate the automatic lane change assist function by shifting the turn signal lever. If another car is coming from behind while attempting to lane change to the target lane, the KiWi EV can sense the approaching car and accelerate the lane change. Likewise, if another car is in front of the target lane, the KiWi EV decelerates while executing lane changing.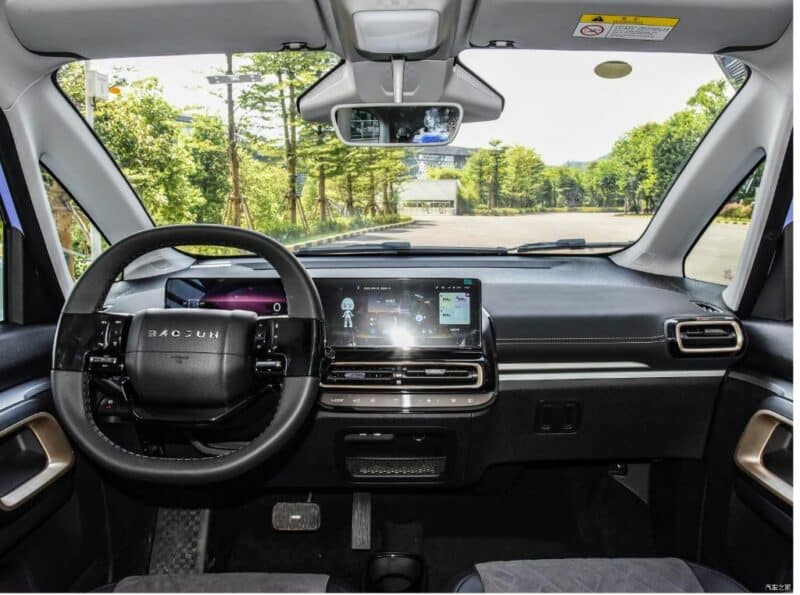 The interior comes with a twin 10.25-inch screen setup. The central control screen is equipped with voice interaction and navigation. A large area is covered with suede material.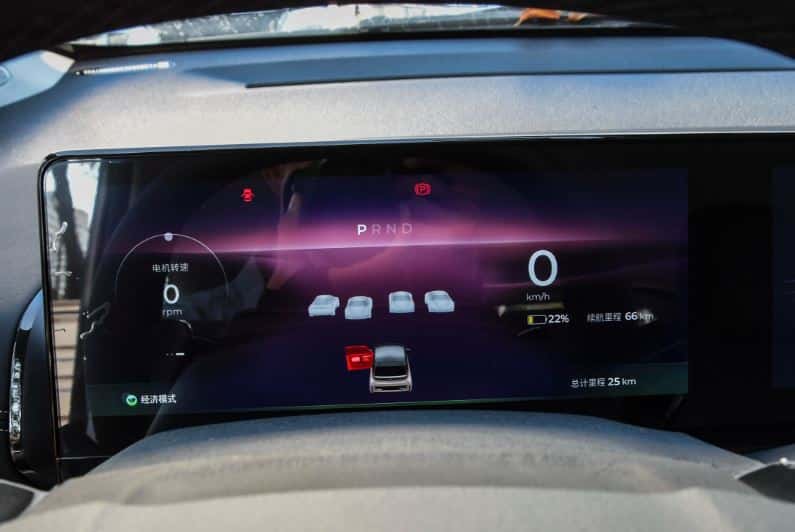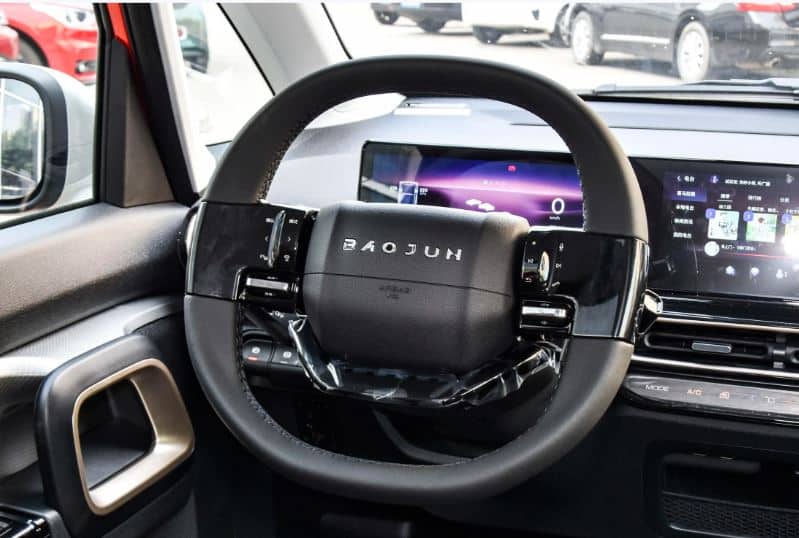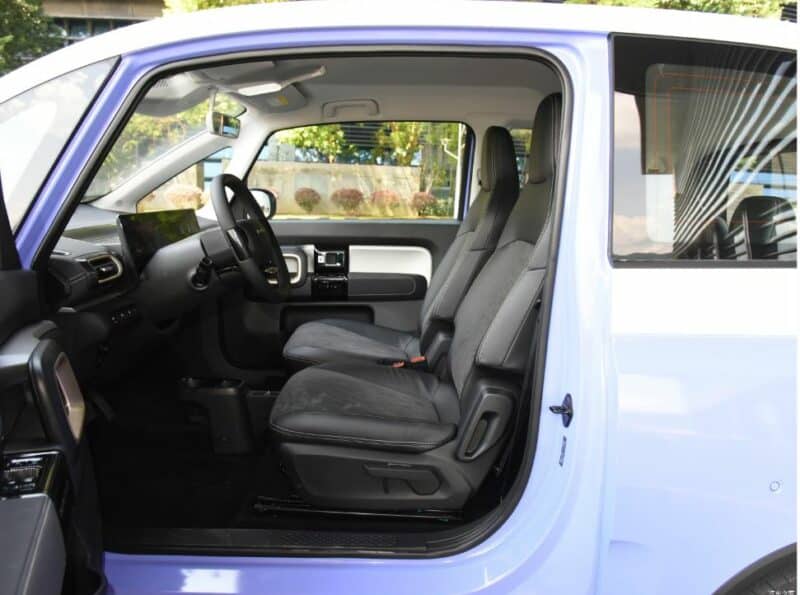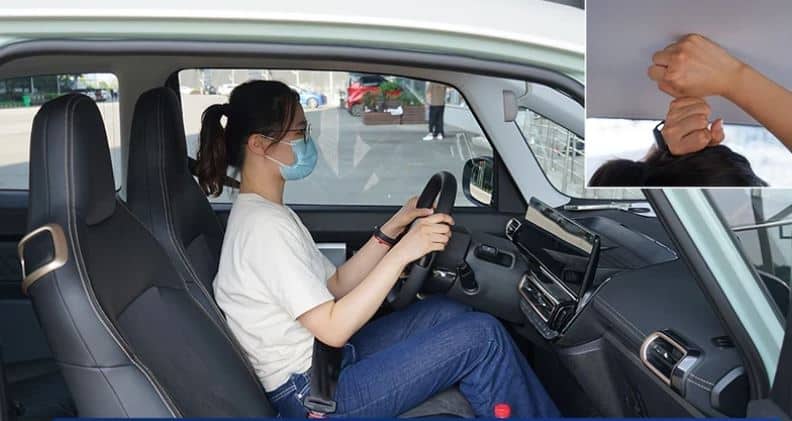 A 167cm tall person (pictured above) can sit comfortably inside the car.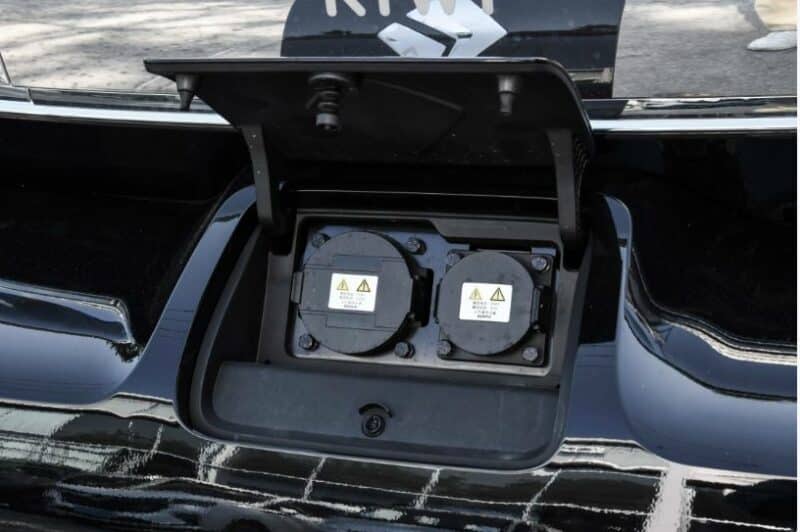 The car is equipped with a 31.9kWh battery pack and a rear motor with a maximum power of 40kW (50kW for the DJI version) and a peak torque of 150Nm. The maximum NEDC cruising range is 305km (301km for the DJI version). In DC fast charge mode, it takes 1 hour to charge the battery from 30% to 80%.