The Hycan A06 electric sedan rolled off the production line in China and is ready to hit the market. It has a daring design, an all-wheel drive, 462 horses, and a starting price of around 180,000 RMB (24,750 USD). Let's get acquainted with it.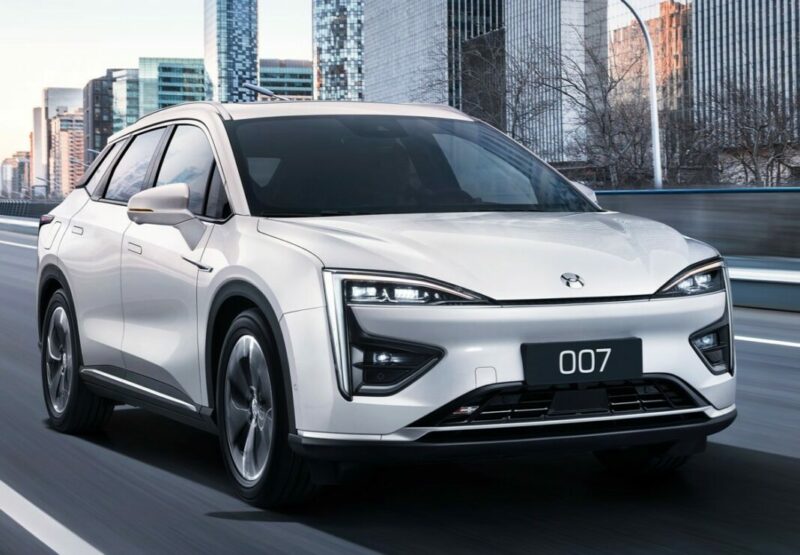 We will remind you that Hycan used to be a joint project between GAC and NIO. Nowadays, it's fully owned by GAC. Hycan's cars widely use tech from Aion, another GAC EV brand. But its vehicles got its own unique styling and features. Currently, Hycan sells only two models: the Hycan Z03 hatchback, and the Hycan 007 SUV. Soon, there will be the third car – the Hycan A06.
Briefly about Hycan A06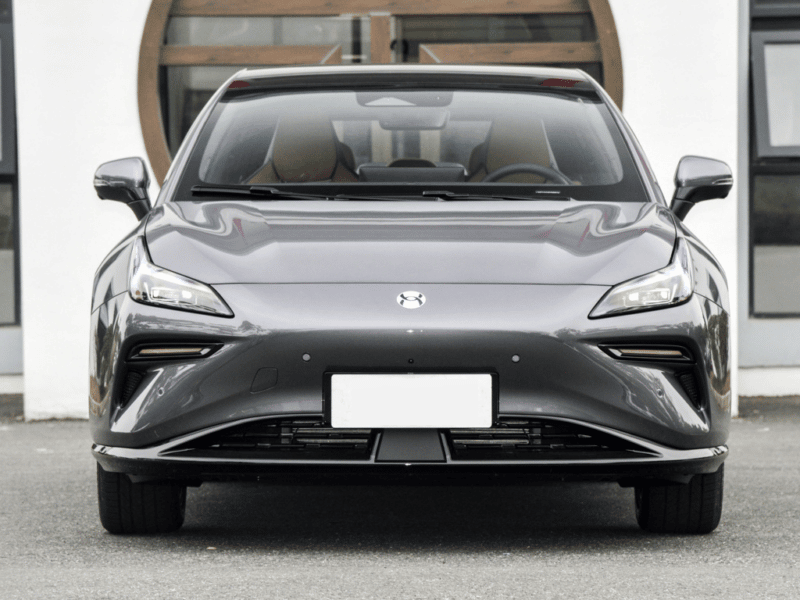 The Hycan A06 is based on the Hycan Concept S, a concept car, unveiled in 2021. The production version of the sedan stands on the H-GEA architecture, designed for EVs. Another A06's benefit is safety. The Hycan A06's body structure is made of high-strength steel for over 65%. Worth mentioning that the Hycan A06 is a big sedan. Its dimensions are 4965/1920/1520 mm with a wheelbase of 2850 mm.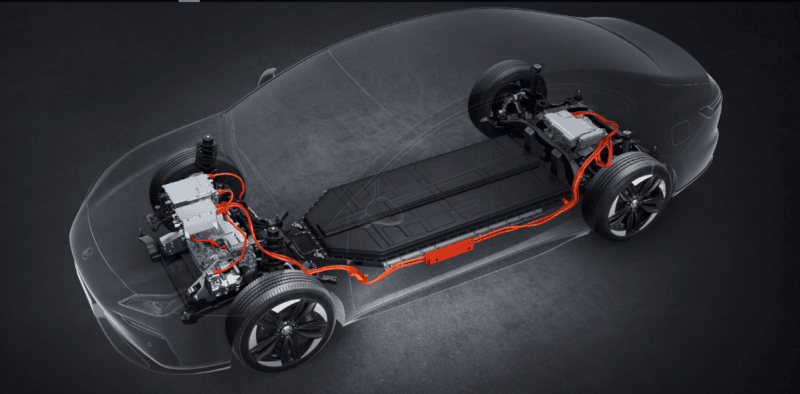 As for the powertrain of the A06, there can be three options. The entry-level A06 has a 135-kW (184 hp) motor on the front axle. The more expensive one has 160 kW (218 hp). And the top version got two electric motors with a combined power output of 340 kW (462 hp) and 534 Nm. Its zero-to-hundred acceleration time is 3.7 seconds. As for the range, it reaches 630 km. The pre-sale price of the Hycan A06 lies between 180,000 – 270,000 RMB (24,750 – 37,170 USD USD).
Hycan A06 Mass Production Started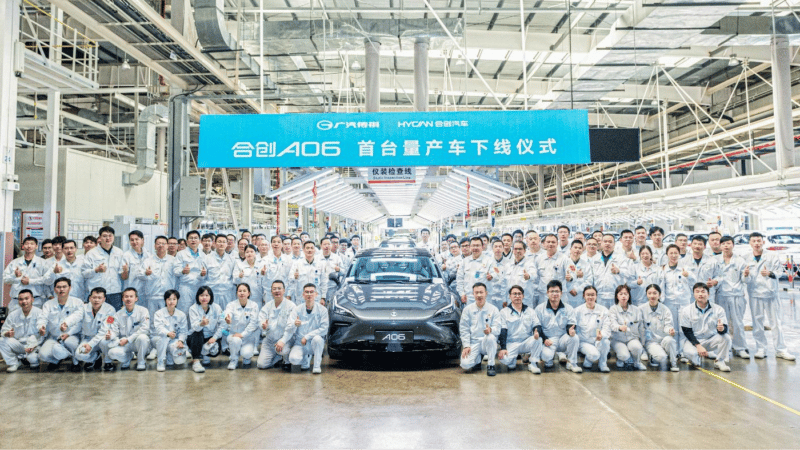 As reported, the Hycan A06's mass production has started in the GAC factory in Hangzhou, China. Its total production capacity reaches 200,000 vehicles per year. As we can see in official shots, the first batch of Hycan A06 has a nice blue body color called 'clear sky blue'. We can also see that the A06's exterior didn't change since the official premiere.
The production start marks that Hycan is about to start deliveries of the A06. And they will sure have a lot of work to do. Because back in August, the Hycan A06 amassed 30,321 pre-sales in just three days. People are clearly hyped with this vehicle. We will also keep an eye on it, so stay tuned!
Source: Sohu, Weibo