China is the land of the big sedan, and of the big SUV, and the big MPV. China is the land of the big everything. But the continuing love for the sedan is especially notable, as the rest of the world doesn't like sedans so much anymore. Take the Cadillac CT6 as an example.
It was discontinued in North America in 2020 but production in China continued without a pause. The CT6 is still so popular indeed that General Motors decided to give their flagship sedan a big makeover, only for the Chinese car market.
The 'new' Cadillac CT6 stands on the same platform as the current CT6 and uses the same engine, but the entire body is new. The front is now in line with other new Cadillac's, featuring a new grille and split headlights. The bonnet, fenders, and doors are all new too, and the door handles are now partially recessed. The biggest change, however, is is roof line and C-D pillar. The roof line slopes slightly down to a windscreen that is more steeply raked and there is a kink in the D-pillar. It also looks more luxurious with a tick chrome edge around the windows and multispoke 19-inch alloy wheels.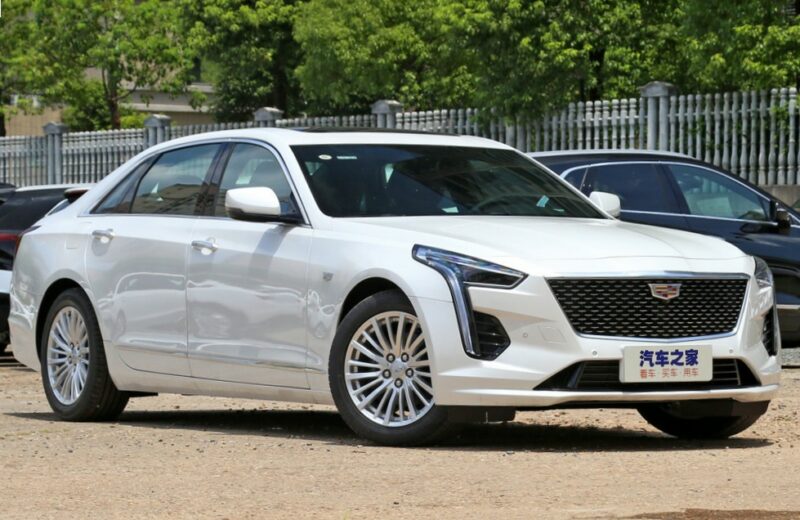 The Cadillac CT6 is made in China by SAIC-GM. This is the current CT6. A looker for sure but not as striking as the new one. Power comes from a four-cylinder gasoline engine with an output of 237 hp and 350 Nm. The engine is mated to a 10-speed automatic, sending horses to the rear wheels. Prices start at 399.700 yuan (56.030 USD).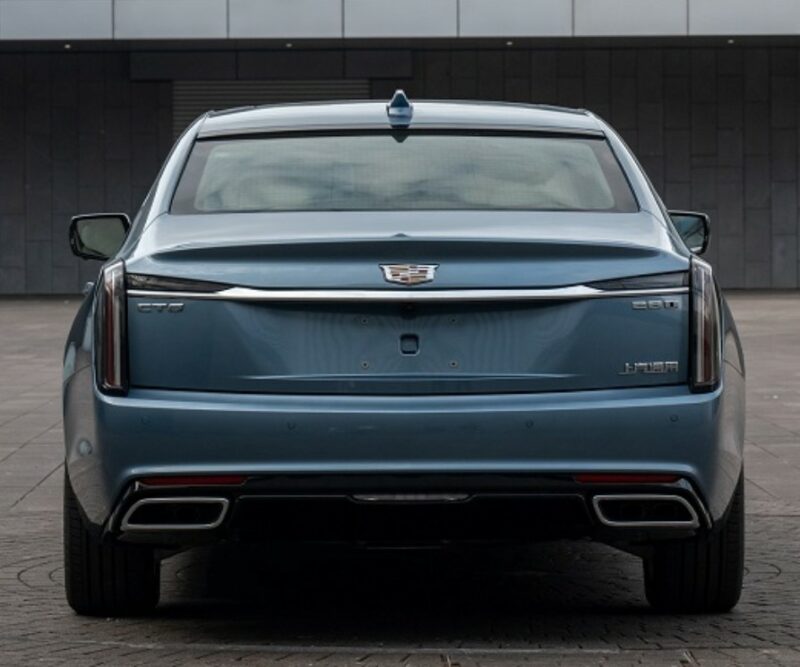 Lots of changes at the rear too. The boot lid is all new, and so are the lights, the exhaust pipes, and the bumper. The boot lid has a subtle integrated spoiler for a touch of sportiness. Badge on the right side is 上汽通用, or Shanghai-GM. Size-wise, the new CT6 is almost the same as the current car:
New CT6: 5223/1890/1472, with a 3109 wheelbase.
Current CT6: 5223/1879/1492, with a 3109 wheelbase.
Slightly lower, likely due to the new roof line design. The engine is the same as before as well, still rated at 237 hp with a fuel consumption of 7.66 liter/100 km and a 230 km/h top speed.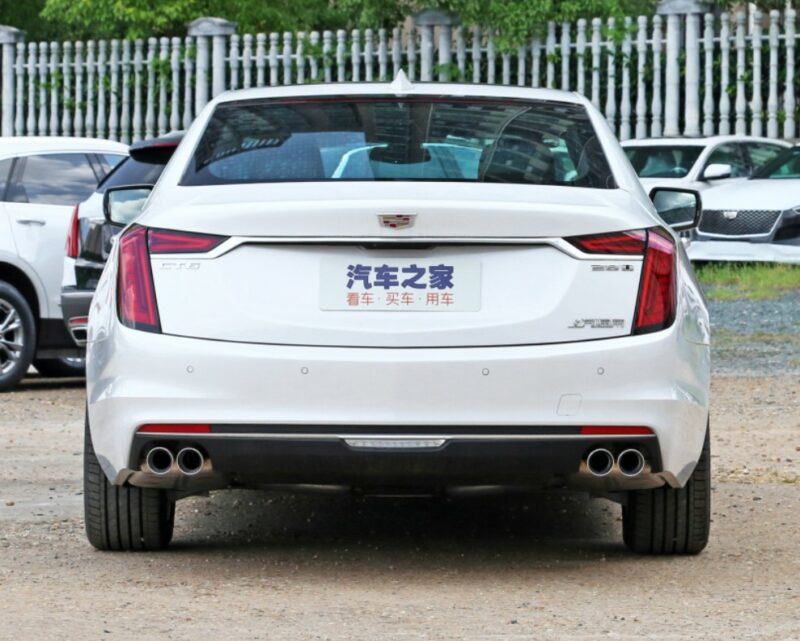 The current Cadillac CT6.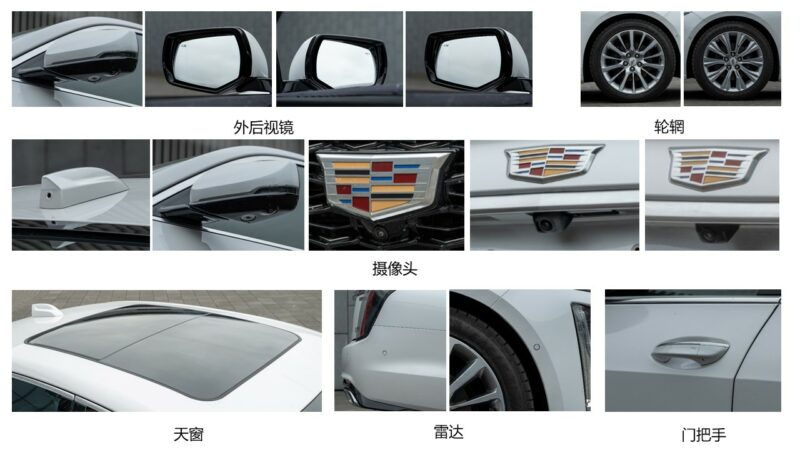 Various bits and pieces of the new Cadillac. The CT6 will debut in all of its bigness in the first quarter of 2023. Prices won't change much. We have heard some reports that Cadillac is working on a PHEV version of the CT6, set for a launch in mid-2023, but GM hasn't confirmed this yet.
Via: MIIT, Cadillac China. Pics current CT6 via Autohome.