On May 29, SAIC General Motors joint venture (SAIC-GM) announced the delivery of the first batch of Buick Electra E5 all-electric SUVs to customers in China. Electra E5 is a China-only mid-size SUV based on GM's Ultium platform and Buick's first EV.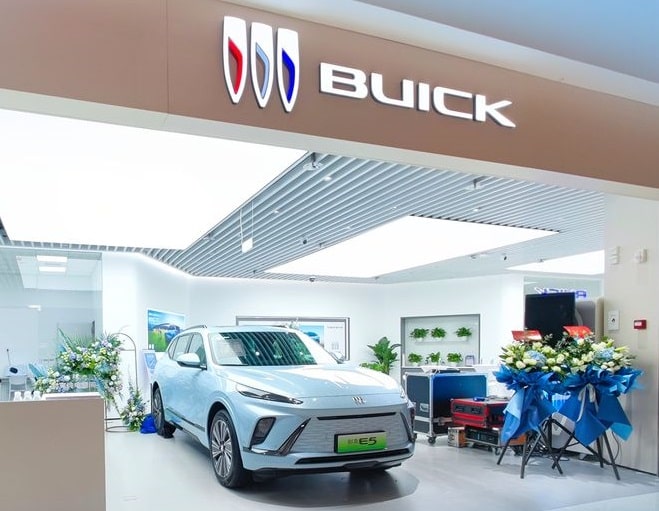 E5 is a 5-door 5-seater. It has a body length, width, and height of 4892/1905/1655mm, respectively, and a wheelbase of 2954mm. Based on trim level, E5 offers a 68 kWh or 80 kWh NMC ternary battery from CATL-SAIC joint venture good for a 545 km or 620 km CLTC range, respectively. There are also three engine options – 180 kW, 150 kW, and 211 kW, offering both 4WD and FWD options.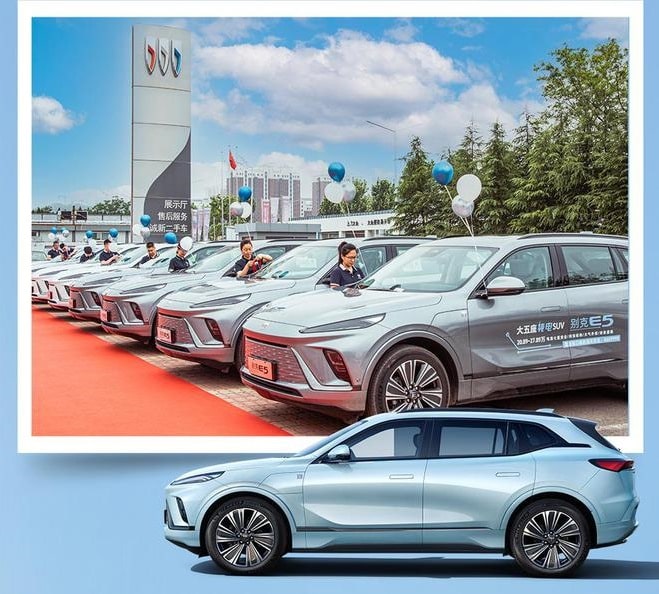 E5 exterior features what Buick calls a PURE Design language, initially showcased on the Electra-X Concept. Inside you find the next generation of the VCS cockpit, highlighted by the EYEMAX 30″ curved 6K screen and the Buick's eConnect connectivity software, all powered by a Qualcomm 8155. A self-developed 8-in-1 electric drive system powers the Buick ELECTRA E5.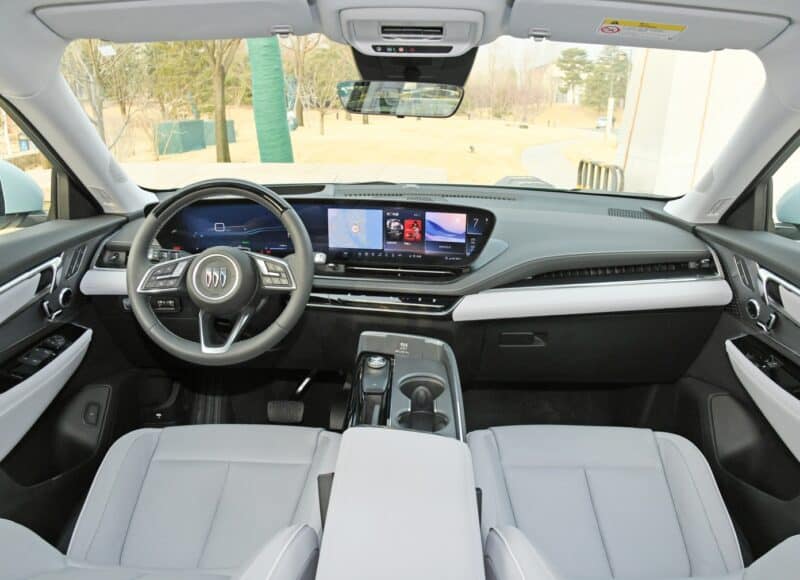 E5 offers five trim levels; the base model starts at 208,900 yuan (30,400 USD) and features a 545 km CLTC range and a 180 kWh front motor. The trim level, called Aventir, costs 278,900 yuan (40,600 USD) and packs a 603 km CLTC range and dual motors with a maximum output of 211 kW.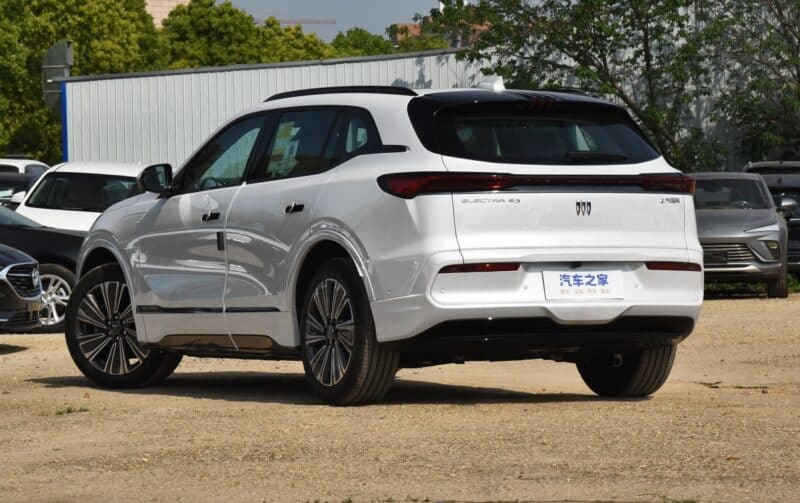 Buick Electra E5 will be assembled in the new SAIC-GM plant in Wuhan. Buick was launched on April 13 as China-only GM EV and received 8000 pre-orders by the end of April.
Buick has made an ambitious announcement stating their plans to introduce five new EVs based on the Ultium platform in China by 2025. The first of these EVs is the Electra E5, which has already hit the market. Buick has also revealed that the second EV is scheduled for a mid-year launch, so it should be around July.
While Buick has not disclosed specific details, CarNewsChina expects the second car will be the electric sedan Electra E4, previously unveiled by the Ministry of Industry and Information Technology (MIIT) in January. We will keep an eye on that.