The A06 is an electric sedan from Hycan brand founded as a joint venture between NIO and GAC. This exciting EV launched in China with 462 horses, 630 km of range and a starting price of 25,800 USD. Let's get to know it better!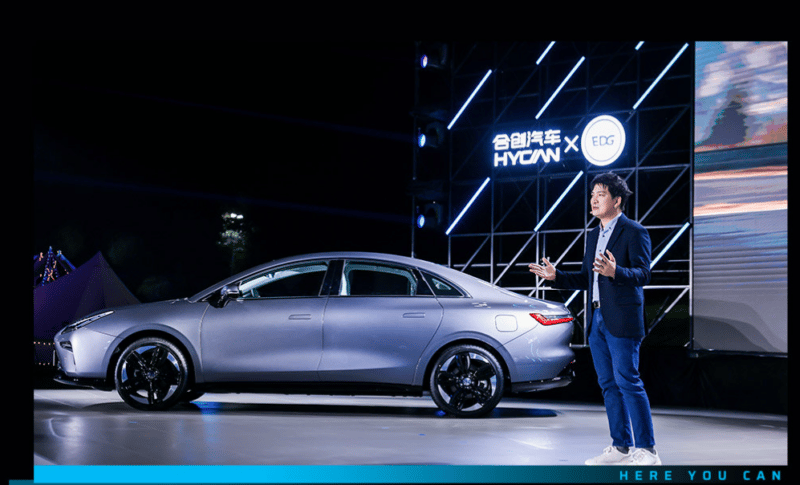 Our regular readers are well acquainted with Hycan. It is a Chinese electric vehicle brand, established in 2018 as a joint-venture between GAC and NIO (GAC-NIO New Energy Technology Co., Ltd). Its model line was originally meant to become an entry-level EV brand. Later, NIO distanced itself from the JV, so now Hycan is fully owned by GAC. On the tech side, Hycan's vehicles mainly use solutions from Aion, one more brand under GAC. Worth highlighting that GAC New Energy holds the production of Hycan EVs. Aside from the A06, its model line comprises two vehicles: the Z03 hatchback and the 007 SUV. Worth mentioning that Hycan means 'Here You Can'.
Hycan A06 Platform and Size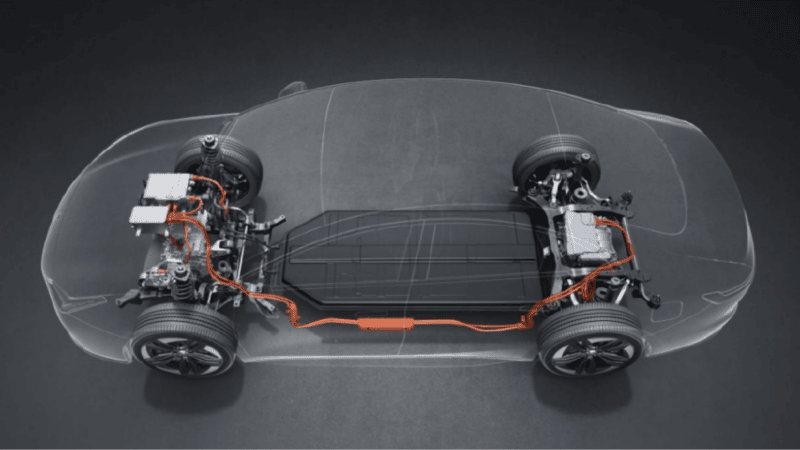 The A06 is the first vehicle to stand on the H-GEA platform. And Hycan is very proud of this architecture. As it goes from Hycan representatives, the H-GEA adopts the integrated design of the body frame, chassis, and battery pack. They've also mentioned improved safety made of 65% of high-strength steel, and 20% of hot-formed steel. In the future, other Hycan EVs will stand on this platform.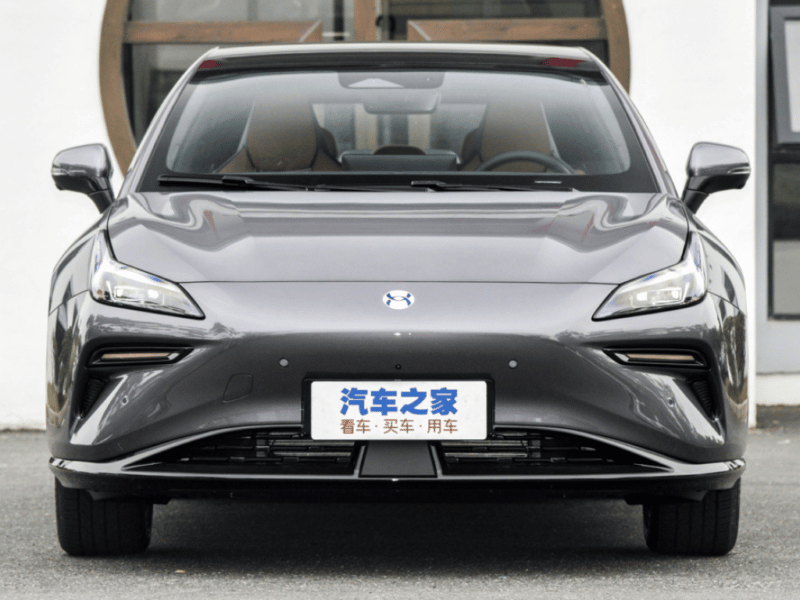 Speaking of the Hycan A06 itself, it is a sedan with aerodynamic shape and retractable door handles. As a result, its drag coefficient is surprisingly low at 0.23 Cd. Worth mentioning that the Hycan A06 is a big sedan. Its exact dimensions are 4965/1920/1520 mm with a 2850 mm. In terms of sizing, the A06 stays close to the Mercedes-Benz EQE, but its wheelbase is 270 mm shorter.
Hycan A06 Interior and Features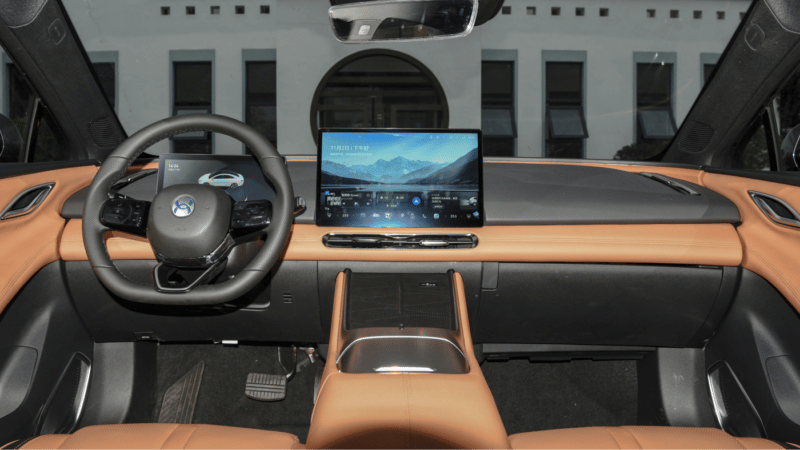 The interior of the Hycan A06 adopts a clean design with a 10.25-inch instrument panel, a 14.6-inch floating main screen, and a D-shaped sporty steering wheel. As we can see, there are almost no physical buttons in the interior of the A06. All the functions are integrated into the central screen. You can also use voice control with 'Little Can' AI, which stays close to the NIO's NOMI in terms of functions. In terms of safety, the A06's perception system can perceive up to 200 m distance range and support autonomous parking.
Hycan A06 Powertrain and Pricing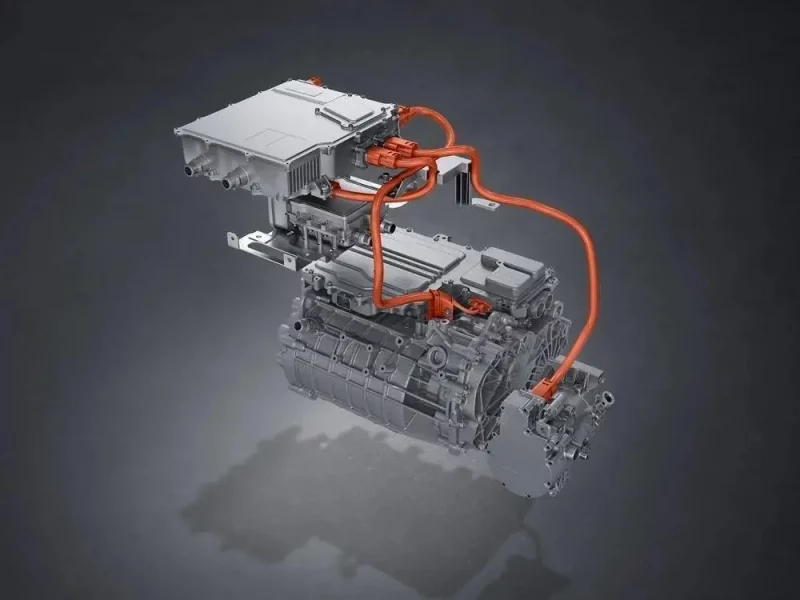 As for the powertrain of the A06, there can be three options. The entry-level A06 has a 135-kW (184 hp) motor on the front axle. The more expensive one has 160 kW (218 hp). And the top version got two electric motors with a combined power output of 340 kW (462 hp) and 534 Nm. Its zero-to-hundred acceleration time is 3.7 seconds. As for the range, it reaches 630 km.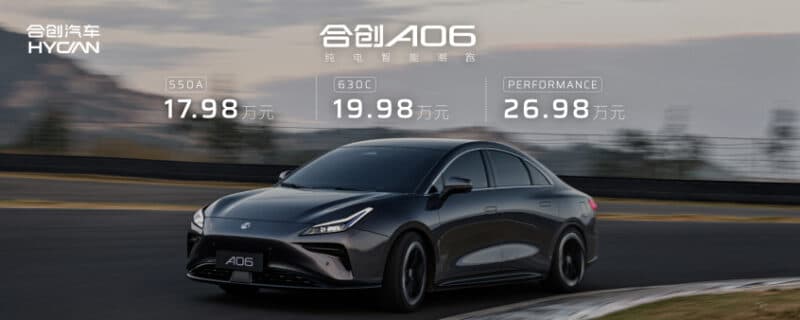 The entry-level Hycan A06 550A with a rear-wheel drive (184 hp) and 63-kWh battery costs 179,800 RMB (25,800 USD). The second trim-level '630C' also has RWD for 218 hp and a battery for 71-kWh. It price tag reaches 199,800 RMB (28,700 USD). And the top-trim level is simply called 'Performance'. It has two electric motors for 462 hp and a 71-kWh battery. It costs 269,800 RMB (38,760 USD). The deliveries of the Performance version will start in H2 2023. Occasionally, it seems that Hycan A06 should have at least one more trim level that will sit between the A06 630C and the A06 Performance. Anyway, we will keep an eye on the Hycan A06, so stay tuned!
Source: Hycan Weibo, Autohome