This is the new 2023 BYD Dolphin, a compact electric hatchback aimed at young tech-minded folks. Three models were launched with a price range of 116,800 – 136,800 RMB (16,700 – 19,600 USD). The Dolphin is based on BYD's e-platform 3.0, powered by the BYD LFP Blade batteries.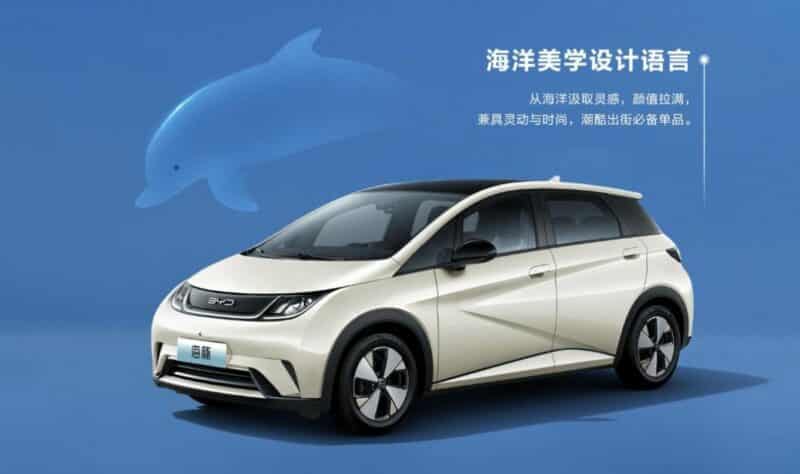 The Dolphin was the first BYD vehicle designed under the "Marine Aesthetics" design language, with lines that flow but that are sharp at the same time. The language was developed by BYD's chief designer Wolfgang Egger.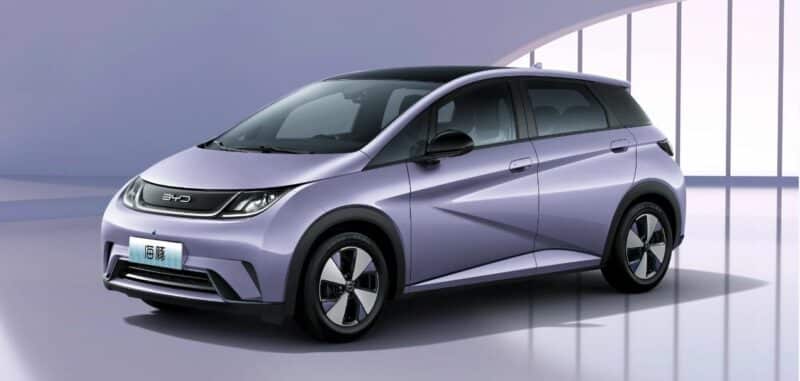 The 2023 BYD Dolphin is available in four single-color and three dual-color bodies: Pupu Pink, Beibei Grey, Cheese Yellow (newly added color), Surfing Blue, Altantis Grey, Taro Purple (newly added color), and Black. Pupu refers to a style of Hawaiian/American-Chinese food. BYD's image implies 'pink' comes from a sunset at a tropical shore. The exterior remains the same as the current model.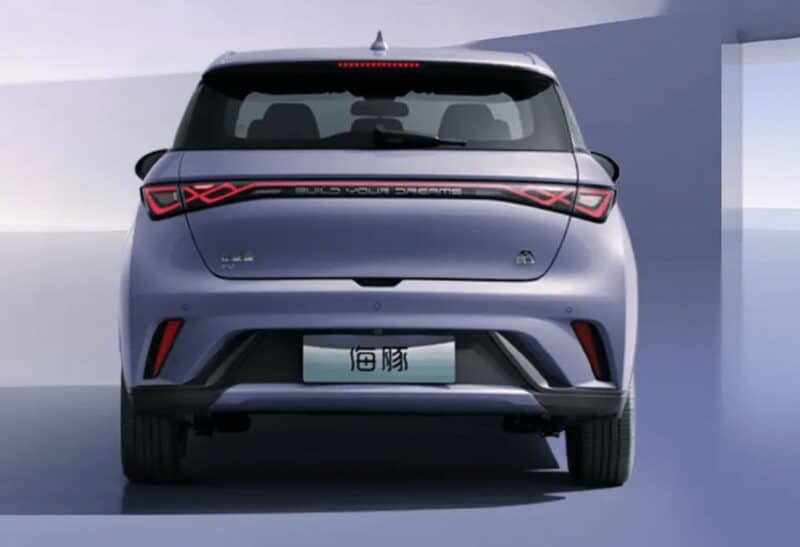 In November 2022, 26,029 units of the BYD Dolphin were sold, a year-on-year increase of 195.8%, according to BYD.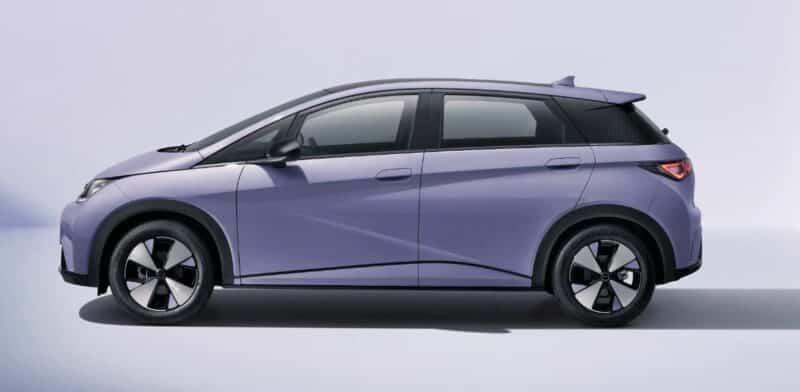 The size of the car is 4070/1770/1570mm with a 2700mm wheelbase. Customers can choose from 16/17-inch wheels.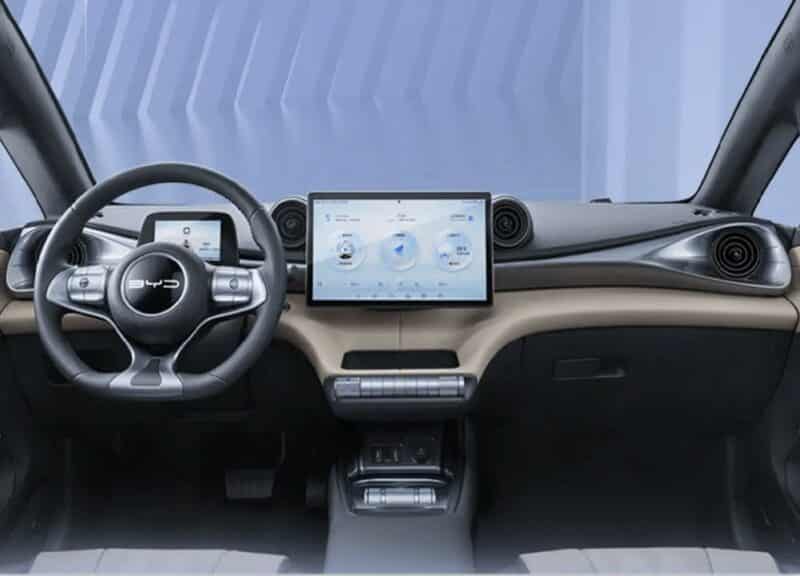 The interior comes with a flat-bottom multi-function steering wheel, a 5-inch full LCD instrument panel, and a 12.8-inch floating central control screen. The center console has two cupholders.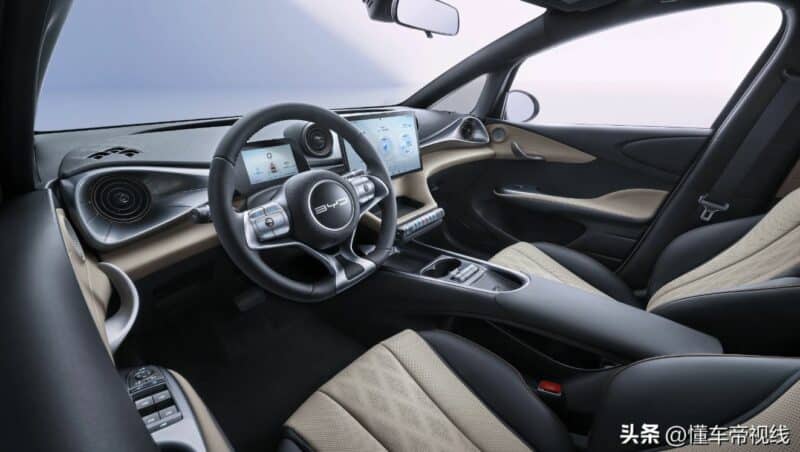 The 2023 BYD Dolphin is upgraded to offer real-time tire pressure monitoring, front seat heating, a 4-way electronically adjustable passenger seat, a 6-way electronically adjustable driver seat, a rear center armrest with a cup holder, a front parking radar, electric exterior mirrors, and a seatbelt warning light. In addition to the current three driving modes of energy saving, snow, and sports, the new BYD Dolphin offers a new comfort mode.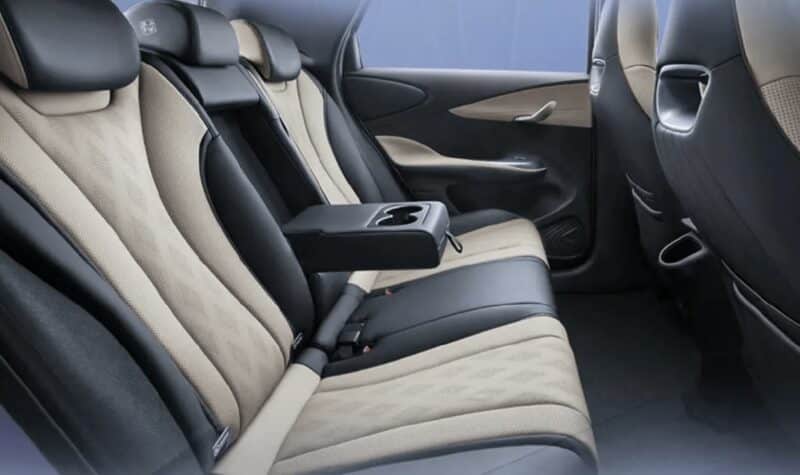 Passengers in the rear seats also have access to two cupholders attached to a structure that can be latched down to a horizontal position.
Power
The 2023 BYD Dolphin is equipped with a front permanent magnet synchronous motor with two output options: 70 kW/180 Nm and 130 kW/290 Nm, with a corresponding pure electric cruising range of 420 km and 401 km. The 0 – 100 km/h acceleration times are 10.9 seconds and 7.5 seconds, respectively. The motor is mated to a 44.9 kWh BYD LFP Blade battery pack and supports 60kW fast charging.
Source: DongCheDi