The Dongfeng Warrior M20 SUV was spied in China without any camouflage. It is a real off-roader for the Chinese market based on the pickup truck that was recently exposed in China. Let's get to know this beast better.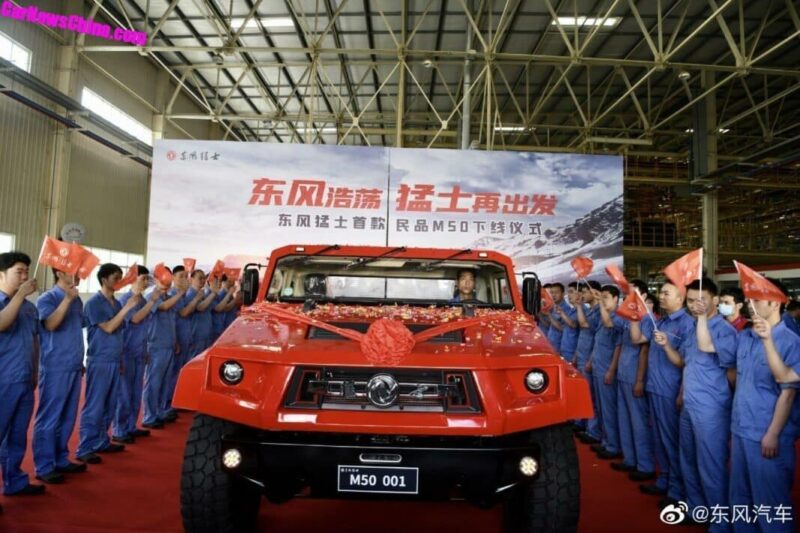 Warrior is a long-running series of special military utility vehicles under Dongfeng. In 2021, this automaker launched a civilian variant of the military vehicles called Warrior M50. It was a pickup truck with a diesel engine for 200 horses and 600 Nm. In 2022, Dongfeng founded an independent electric high-end off-road brand called M-Hero (猛士, Mengshi in China). But it also continued developing the petrol-powered Warrior series.
Warrior M20 Brief Story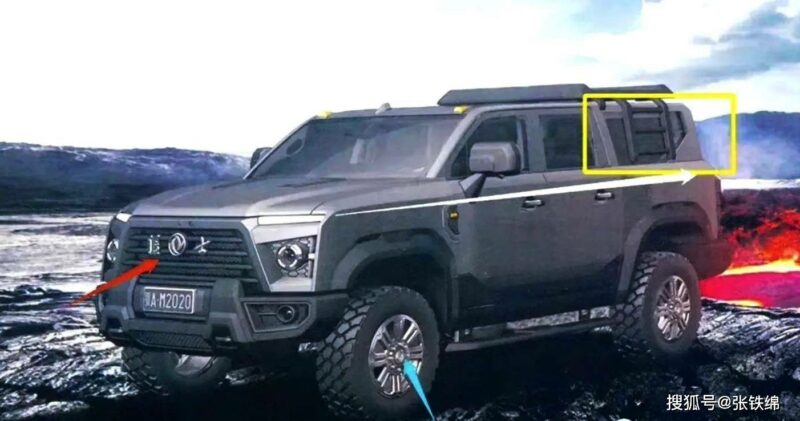 In May 2022, a promo picture of the Warrior M20 leaked online in China. It has appeared to become a full-size off-road SUV with a militaristic appearance and rough shapes. It had an enormous ground clearance, off-road tires and trapeze-shaped headlights. At the same time, Dongfeng has tested the Warrior M20 platform.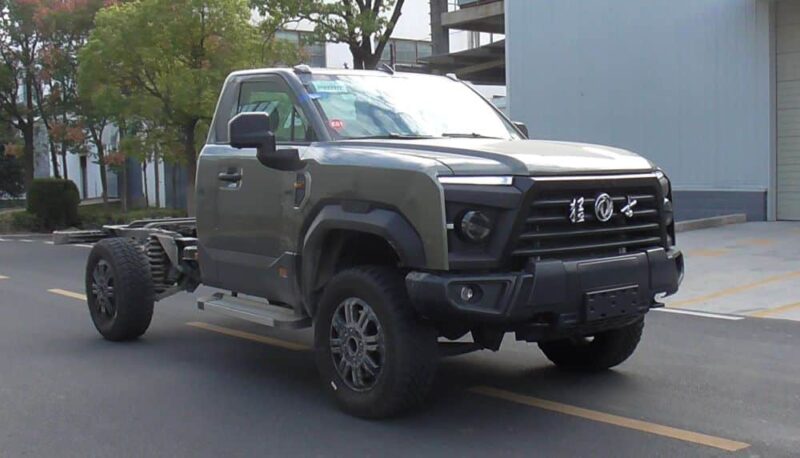 In October 2022, the Warrior M20 two-door pickup truck was exposed by the Chinese MIIT. It has appeared to be a real beast with a 6.7-liter diesel engine with a power output of 314 hp and 1200 Nm of torque. The version with a 'short' chassis has dimensions of 5850/2160/2155 mm with a wheelbase of 3700 mm. And the car with a long chassis has a length of 6180 mm with the same wheelbase.
Warrior M20 SUV Spied In China
Recently, spies have caught the Warrior M20 SUV on streets. As we can see, it stays in line with a promo image that has leaked in May 2022. Its front end has a huge bumper with a front winch, a giant grille with 猛士 (Mengshi, Warrior) logo, sharp running lights, and blocky headlights. We should also highlight that this vehicle's ground clearance is just enormous. From the back, we can see vertical taillights and a spare wheel mounted on the rear door.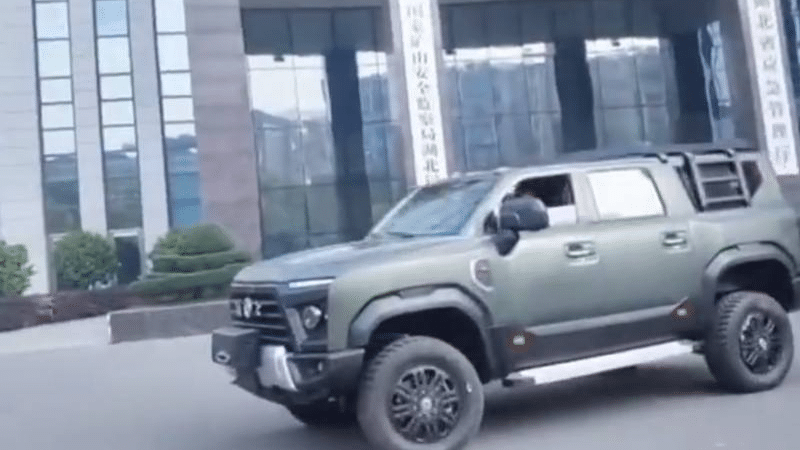 We don't know the exact size of the M20 SUV, but it looks massive. Its width and height will probably be 2160 mm and 2155 mm, respectively. As for the length, it will lie around of 5.5 meters. The M20 SUV can adopt powertrain from its pickup sibling. So it will have the power of a 6.7-liter diesel engine. Previously, some sources mentioned that the Warrior M20's price tag will be in the 300,000 – 400,000 RMB (44,250 – 59,990 USD) range. It can hit the market this year. More on the M20 as we get it.
Source: Weibo