BYD Denza D9 pure electric version will start delivery in the second half of February in China, according to a Weibo post by Zhao Changjiang, general manager of Denza's sales division. Furthermore, Zhao claimed that the 20,000th Denza D9 will be delivered in February and that the monthly sales in March will exceed 10,000 units.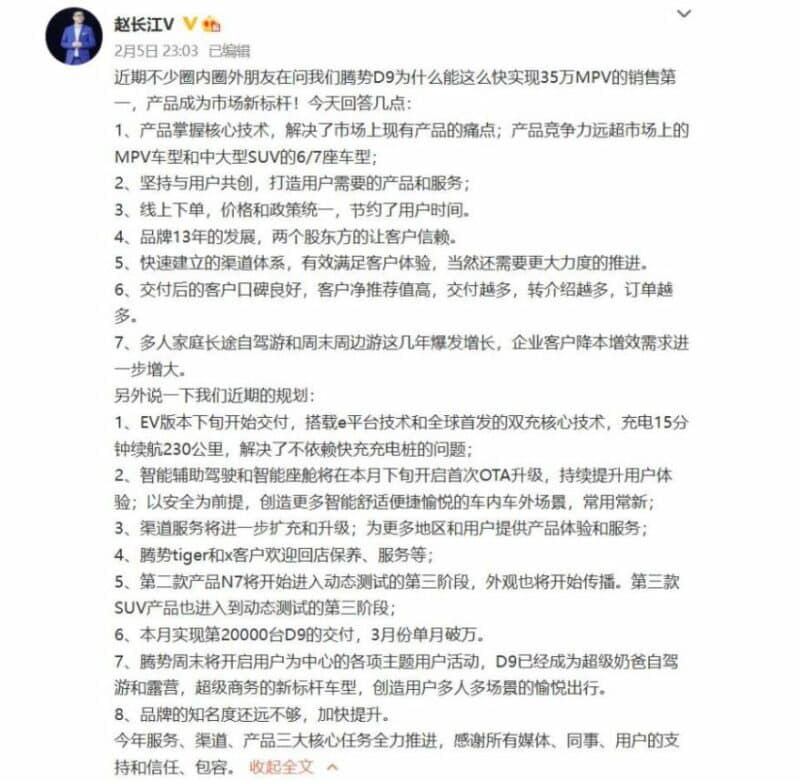 The Denza D9 has dimensions of 5250/1960/1920 mm, and a wheelbase of 3110 mm. The price of the Denza D9 pure electric version was announced in August last year with a range of 389,800 – 459,800 RMB (57,300 – 67,600 USD). The pure electric version is based on BYD's e-platform 3.0, offers two CLTC cruising range options of 600 km and 620 km, supports a maximum charging power of 166kW, and is powered by BYD's Blade battery.
BYD claims that it can last 230 km after charging for just 15 minutes.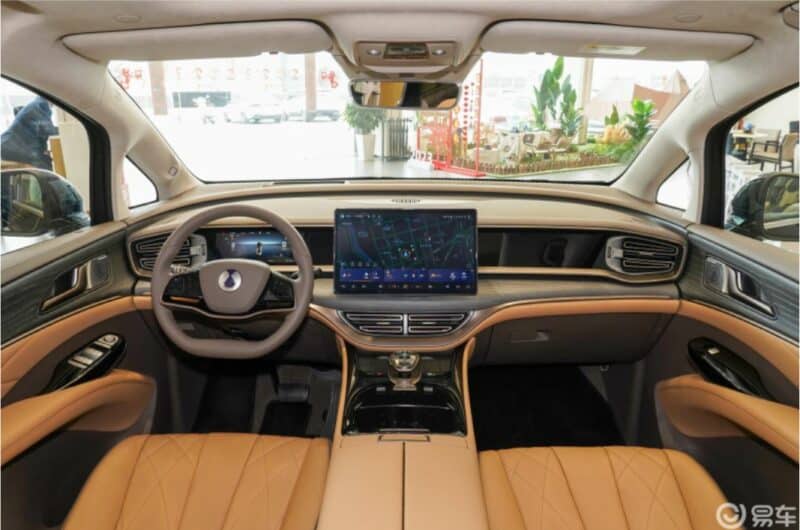 The interior comes with seven screens, three in the front (a 10.25-inch instrument panel, 15.6-inch central control screen, and heads-up display), two on the front seatbacks, and two in the second-row armrests. There is also a refrigerator between the front seats, accessible by those in the second row. Other functions level 2 driving assistance system and remote control parking.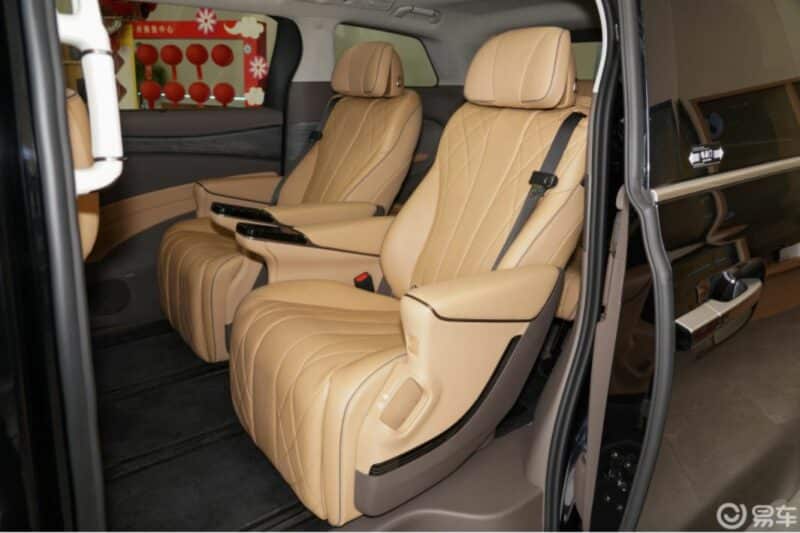 In addition to the pure electric versions, the Denza D9 offers five other hybrid models based on the DM-i platform. The hybrids range from 335,000 RMB – 445,000 RMB (49,300 – 65,600 USD). The driving range for the hybrid models is between 945 km and 1040 km, with 190 km of pure electric range, up to 80 kW DC fast charging, and fuel consumption as low as 6.2 L per 100 km. The hybrid versions see a 1.5-liter turbocharged petrol engine mated with an electric motor in the new EHS170 electric hybrid system and a 3-in-1 rear-drive hybrid assembly.
Source: YiChe