Yes, here is the Baojun Yep. This is the car formerly known as the 'Urban Fun Trendy SUV', and it is probably the coolest tiny SUV ever launched. We have MIIT photos and official photos. The Yep looks brilliant and it is fully electric. About branding: On an earlier video the car had KiWi branding, but it turns out is will be branded as a 'Baojun' anyway.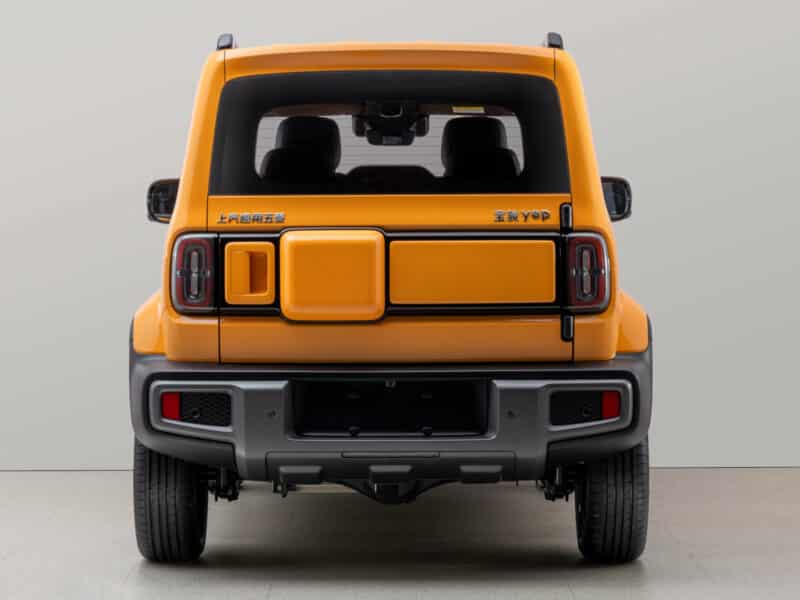 The name is sadly not as cool as Urban Fun Trendy SUV, as it was called in the aforementioned video. But it comes close. The English name is Yep. The Chinese name is 悦也 (YueYe). Baojun is a brand under the SAIC-GM-Wuling (SGMW) joint venture. It is positioned slightly higher than the Wuling brand, best known for the Mini EV.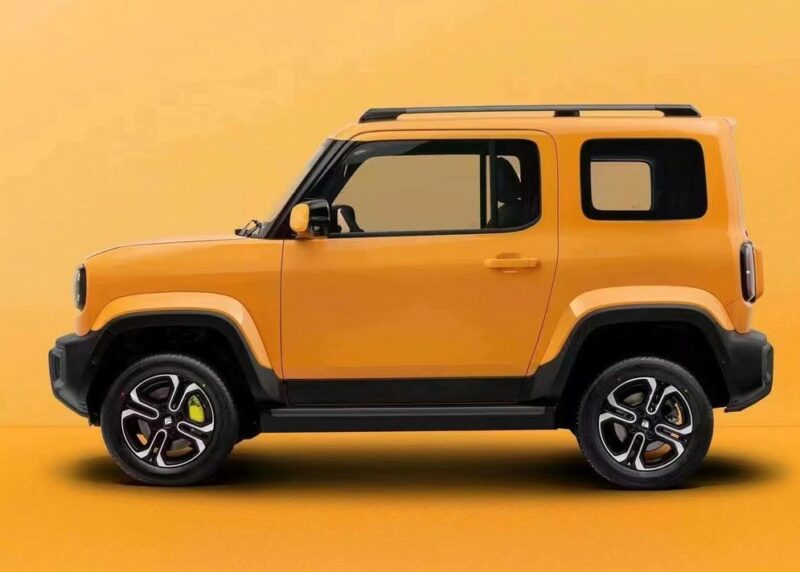 Like so many recently launched off-road style vehicles, the Yep is aimed at young folk living in big cities who like to go out camping in the weekend. The Yep will surely appeal to that crowd. Just look at it! A boxy body with big black bumpers and wide wheel arches, a black A-pillar, roof rails, and sporty alloy wheels with colored brake calipers at the front.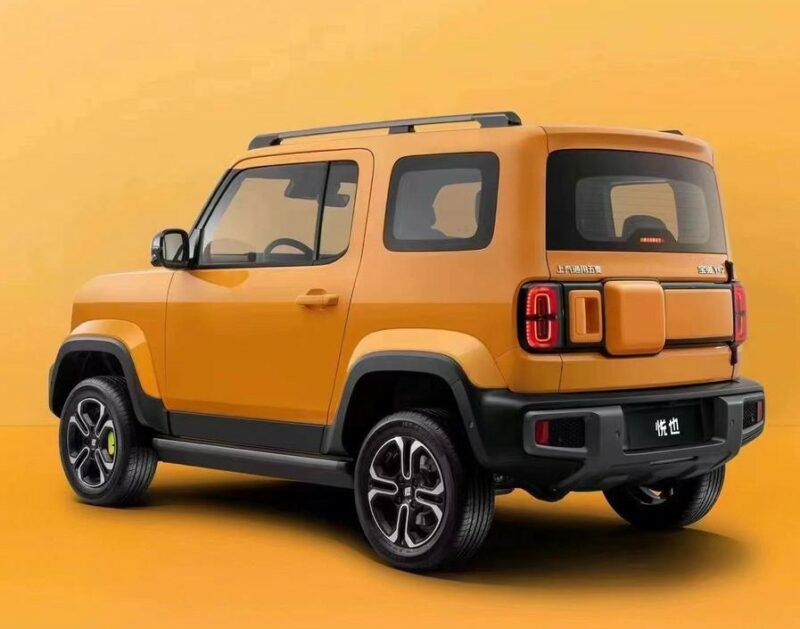 Now for the specs: The Baojun Yep has a single electric motor at the rear. This permanent magnet synchronous drive motor has a maximum power of 68 horsepower (50 kW) and a peak torque of 140 Nm. Motor code is TZ155X050, manufacturer is the Shuanglin Group. Top speed is 100 kilometers per hour. A twin-motor four-wheel drive version is reportedly on the way as well. Electricity is stored in a lithium iron phosphate battery (LFP) battery for a 303 kilometer CLTC range.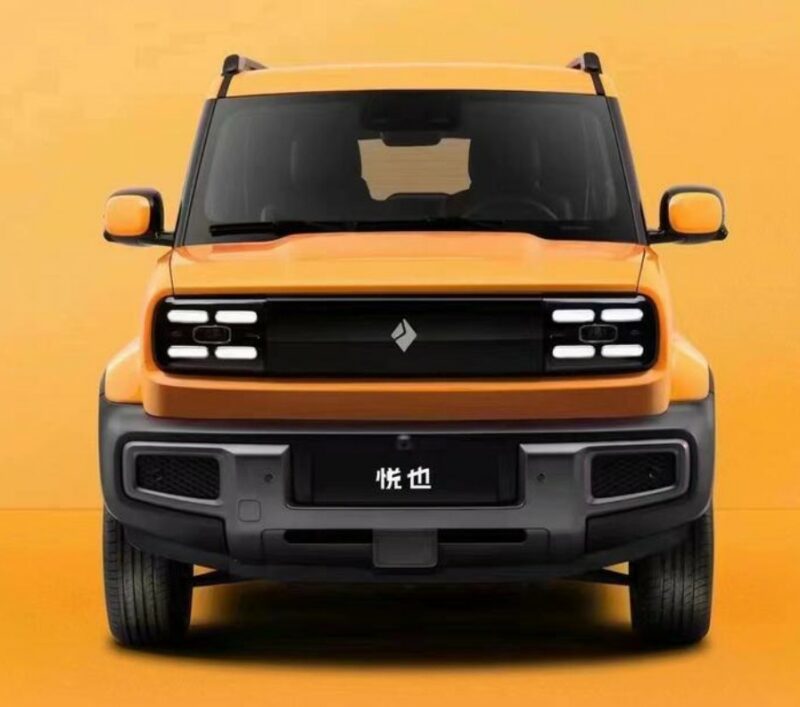 The Yep is a super compact car. Size: 3381/1685/1721, with a 2110 millimeter wheelbase and a curb weight is 1006 kilo. The Yep is designated as a four-seat car, but the rear seats are probably only useful for kids or pets. We have heard some rumors that Baojun is developing a five-door version, but this has not been confirmed.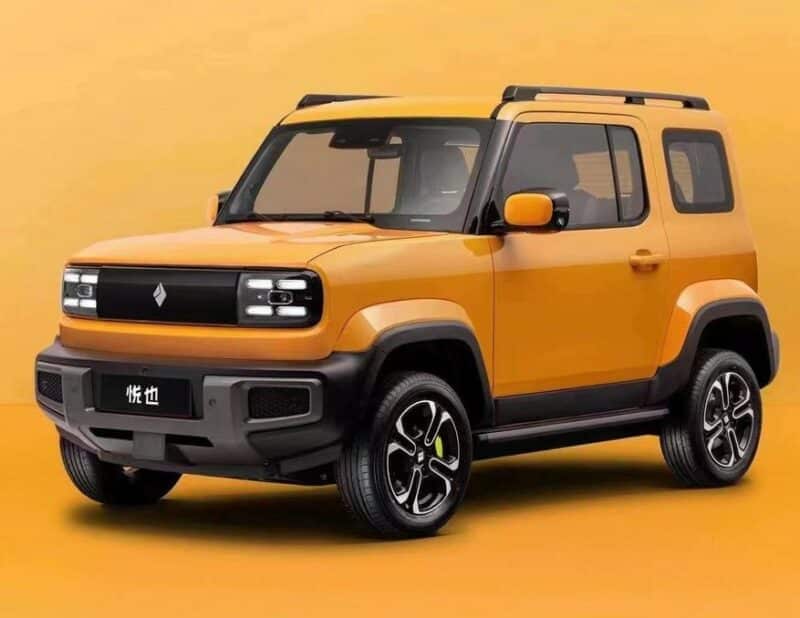 The highly anticipated Baojun Yep will have its public debut on the 2023 Shanghai Auto Show next month. Launch on the Chinese car market is scheduled for May. We expect that Baojun will sell a lot of them.