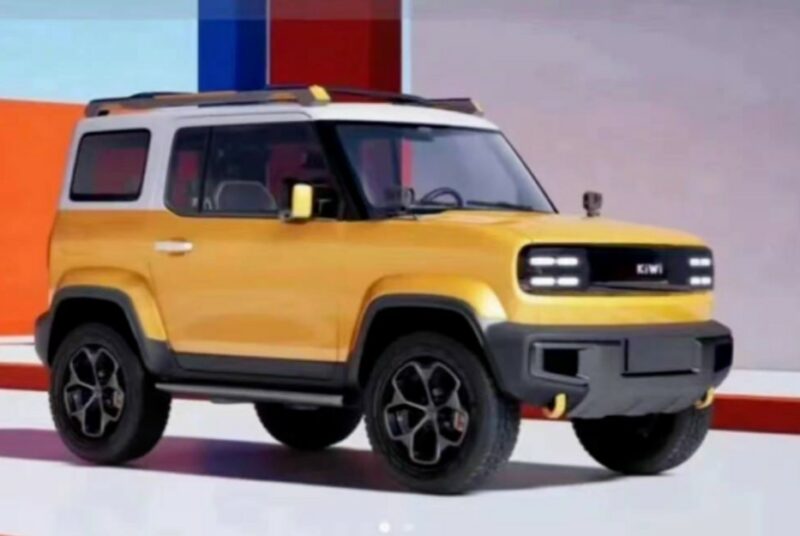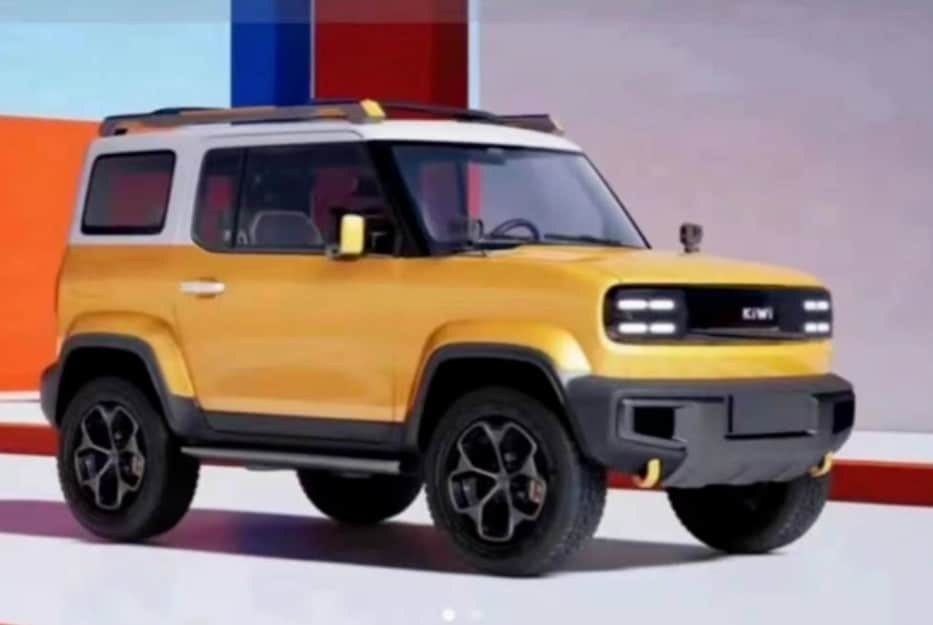 New images of the upcoming Baojun electric off-road lifestyle vehicle. For the first time we can see the whole car in proper light. It looks even cooler than we thought. Design is boxy yet modern, with big bumpers and and two tone paint. But, it may not be branded Baojun after all.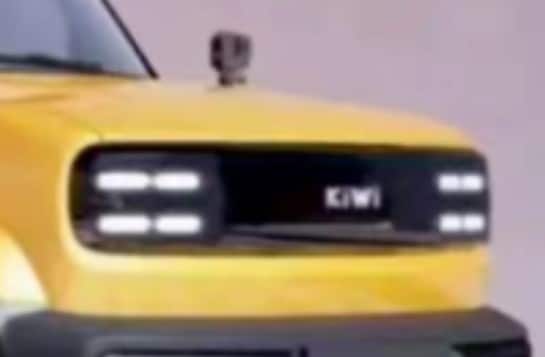 Baojun is a brand under the SAIC-GM-Wuling (SGMW) joint venture. It is positioned slightly higher than the Wuling brand, best known for the Mini EV.
In the teaser video that came out last week, the 4×4 is called "the first car of the new brand". At the time, there wasn't much to make of that. But now there is more. As you can see, the car has the KiWi name on the grille. Chinese media speculate that KiWi may become an independent brand. That would be a typical thing to to for a Chinese automaker. The only KiWi we know so far is the Baojun KiWi, an electric mini car that was updated just last week.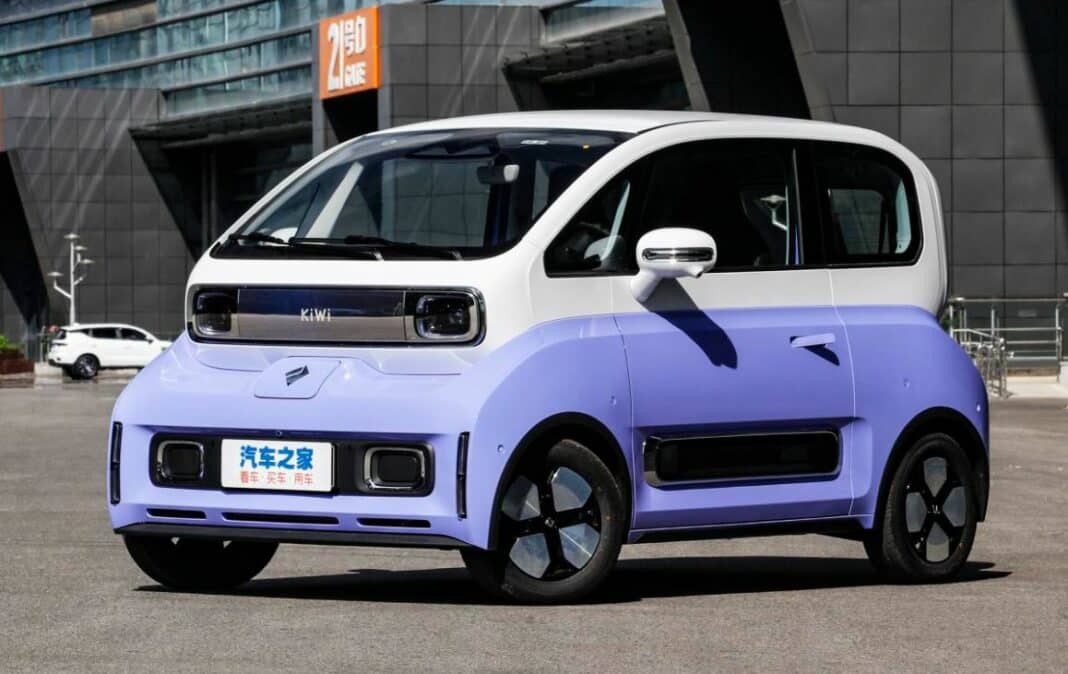 Interestingly, that car has the KiWi name on the grille as well, with a Baojun logo on the charging port just below the grille. It is still branded the Baojun KiWi. But in China that is not a big deal. If KiWi does indeed become a new brand, the current Baojun KiWi will be renamed to KiWi Something, and that's all there is too it.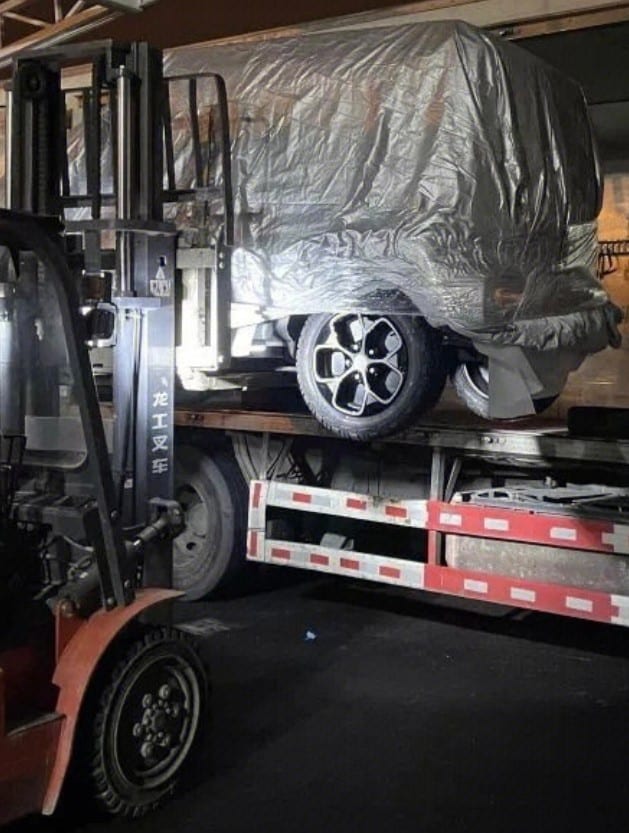 One 4×4 prototype was seen in a flatbed truck. It has the same wheel and shape as the car on the images. This indicates Baojun is quite far with the development of the vehicle.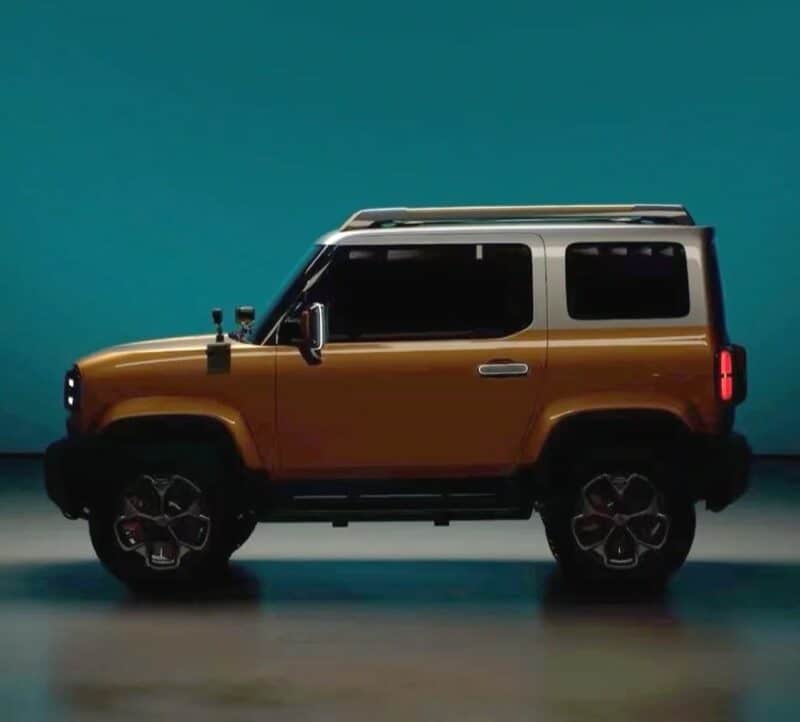 In the aforementioned video, the 44 is called a "City Fun Trendy Product" (城市玩乐潮品). This won't be the car's name when it hits the market, I assume, but it sounds kind of cool nevertheless. The new pics give up a better look at the apparatus on the top of the front fenders. The one on the left appears to be a camera and the one on the right seems a search light.
The 4×4 is expected to use the platform of the Baojun KiWi, albeit with two electric motors instead of one. The KiWi has its motor in the back, with either 54 or 68 hp. So based on we know now, output of the new 4×4 will be at least 110 hp.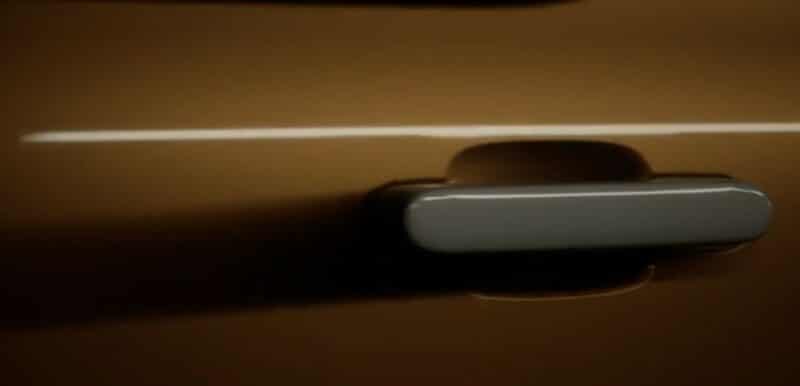 The 4×4 is aimed at young professionals living in big cities that like to go to camping in the mountains in the weekend. Baojun/KiWi will show a near-production concept version on the Guangzhou Auto Show in late November, with a launch on the Chinese car market scheduled for Q1 2023.