China's Hongqi brand is busy, launching one car after the other, a new EV-series, and even a bus. At the same time, they are expanding their SUV lineup, and that is where the Hongqi HS6 comes in. The HS6 is a full-size 3-row SUV with an enormous grille with eleven vertical bars. It will be positioned between the Hongqi HS5 and the Hongqi HS7. It has quite a progressive styling for a Hongqi, with wild creases on the sides and big black wheel arches.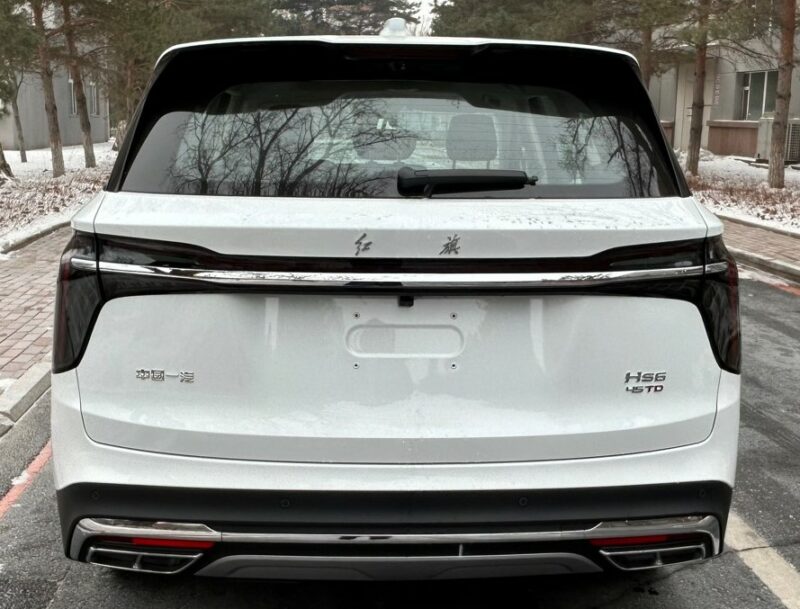 The light bar with 'smoked' tail lights. Smoked lights are a new trend in China. We have seen several new cars with such lights, and Hongqi follows this trend. It has a thick chrome bar running in the middle of the light bar. There is more shine in the bumper and quad-exhaust pipes.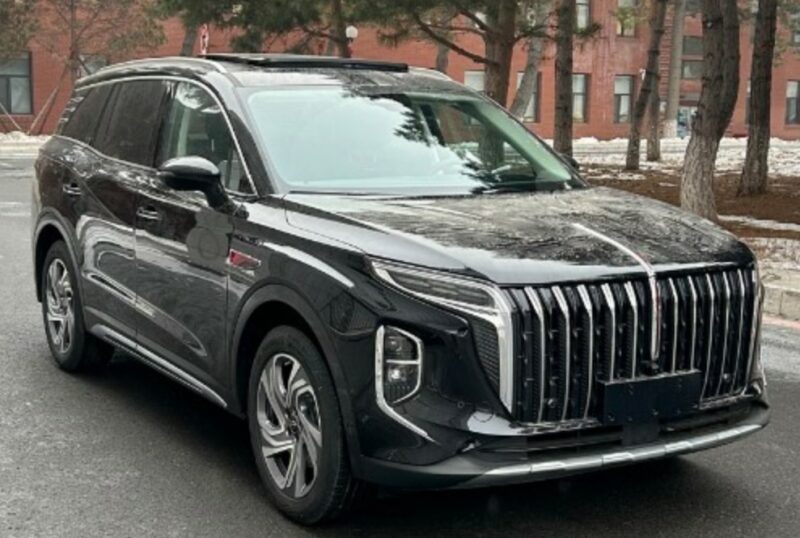 The top headlights are integrated with the grille. The main headlights are located in the far sides of the bumper. The Hongqi 'red-flag' hood ornament runs from the hood into the grille. It has another red flag ornament on the front fender.
The Hongqi HS6 is powered by a 2.0 liter turbocharged petrol engine with an output of 252 hp. Hongqi claims a top speed of 210 kilometers per hour. The base version will get front-wheel drive and the top version will get all-wheel drive.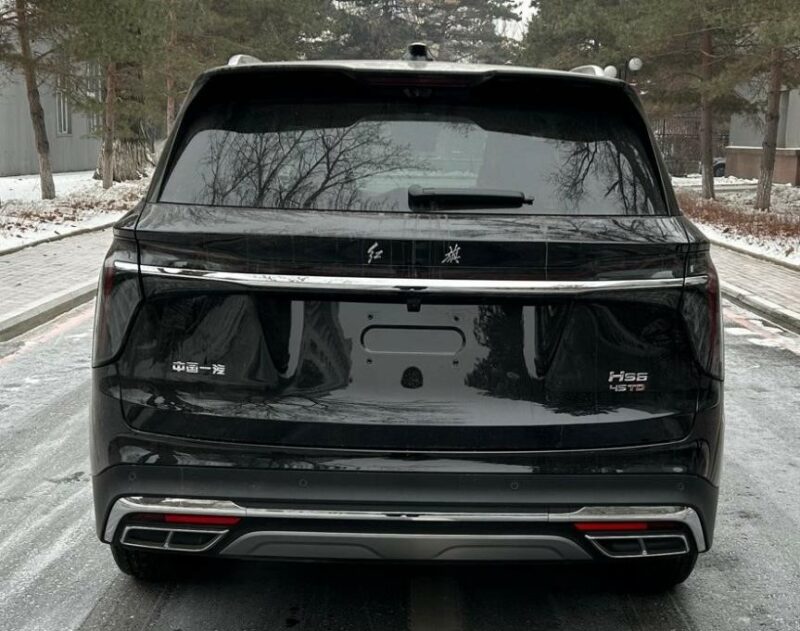 The HS6 is a 3-row SUV with either six or seven seats. Hongqi will also sell a two-row version with either five or four seats. The latter is a luxury version with two captain seats on the second row. The HS6 is a large vehicle, sized: 4995/1960/1760, with a 2920 millimeter wheelbase and a 1920 kilo curb weight. The Hongqi HS6 will have its public debut on the 2023 Shanghai Auto Show next month and will launch on the Chinese car market soon thereafter.