The Hongqi E202 is an all-electric SUV that stands on the FMEs architecture. It will be equipped with CATL's Qilin batteries, 800V platform and will support the battery swap technology. The E202 will hit the market this year as a part of the Hongqi New Energy brand. Let's get to know it better.
Hongqi New Energy… What's that?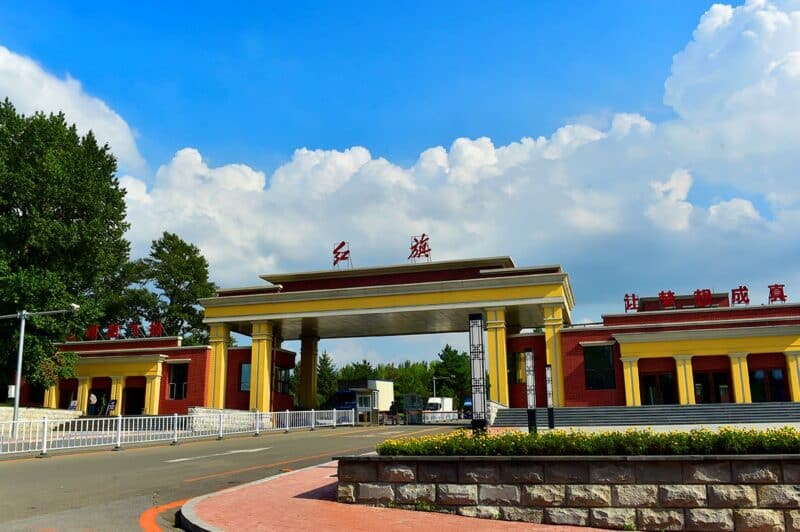 Our readers know that Hongqi (Red Flag) is one of the oldest and most respected car brands in China and a subsidiary of First Automotive Works (FAW). It used to produce vehicles for the Chinese Government and the Chinese Communist Party only, but nowadays its vehicles are available to everyone. But what is Hongqi New Energy? We are here to make it clear.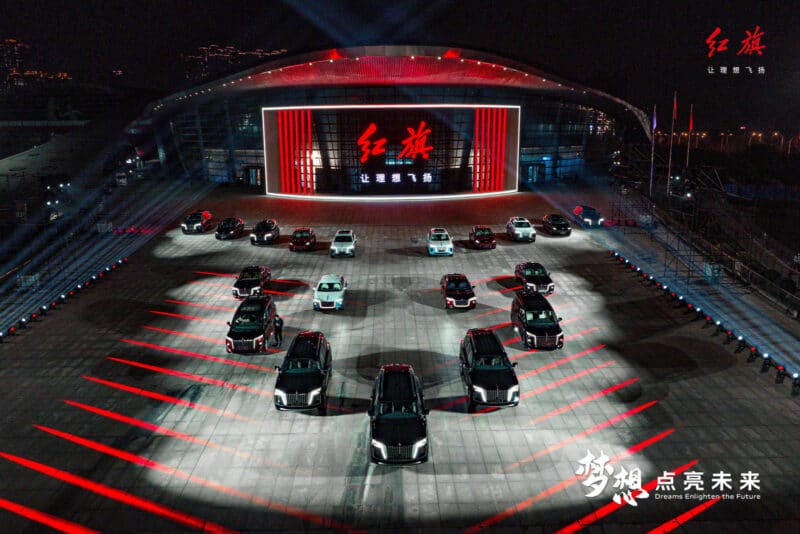 Hongqi New Energy is a new all electric brand that Hongqi launched in early January. Worth mentioning that it will focus not only on the Chinese market. It will also hit a lot of European markets such as Germany, Norway, Sweden, France, etc. According to brand representatives, Hongqi New Energy's model time will comprise 15 EVs, including sedans, SUVs and MPVs. In 2023, two Hongqi models will hit the market: the E001 sedan and the E202 SUV.
More About Hongqi E202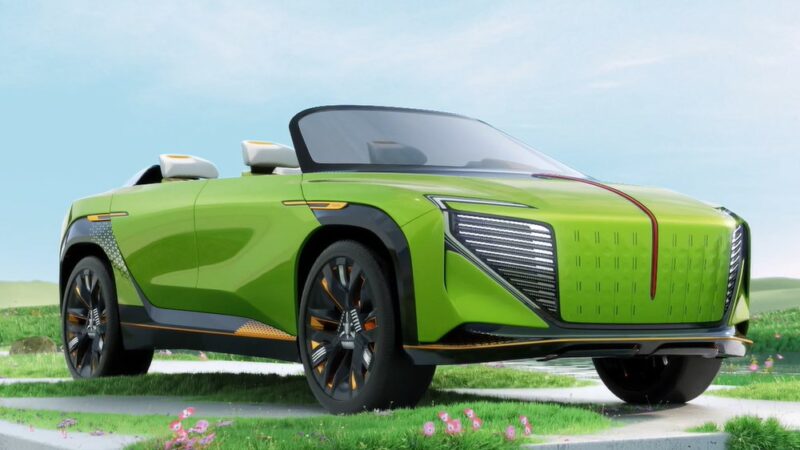 First, we saw the Hongqi E202's visualization in September 2022. It has appeared to be an SUV-cabrio, finished in light-green color. Its exterior design was heavily unfinished. We say it because the E202 even hadn't got door handles and side view mirrors. But Hongqi mentioned that it will launch its mass-production version in 2023. To prove its serious intentions, Hongqi shared that it produced a pre-production version of this vehicle.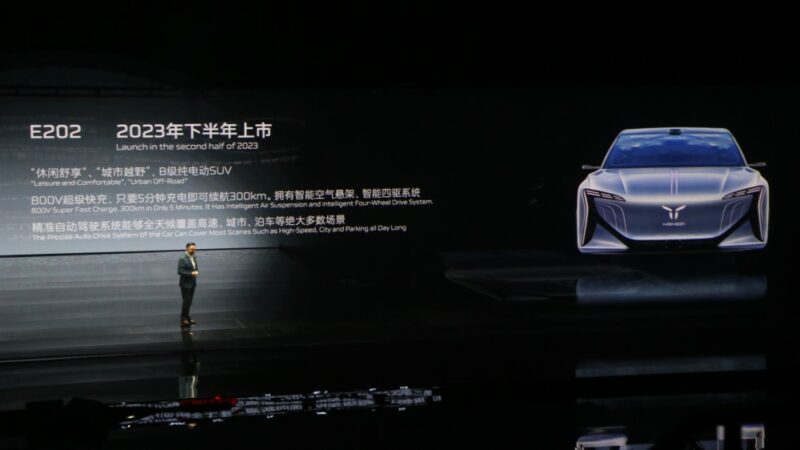 During Hongqi New Energy launch, brand representatives shared that the E202 will stand on the FMEs modular architecture that supports different vehicle types with wheelbase from 2700 mm to 3450 mm. The FMEs platform will allow turning all its wheels to 90 degrees. Its other cool benefits are powerful powertrain, 800V charging platform, and CATL's Qilin battery for 140 kWh. According to Hongqi New Energy, the E202 will be able to charge up 300 km in 5 minutes. And there will be one more feature: you will be able to charge the E202 with a wireless charger for 22 kW. And, as a cherry on top, the E202 will support battery swapping.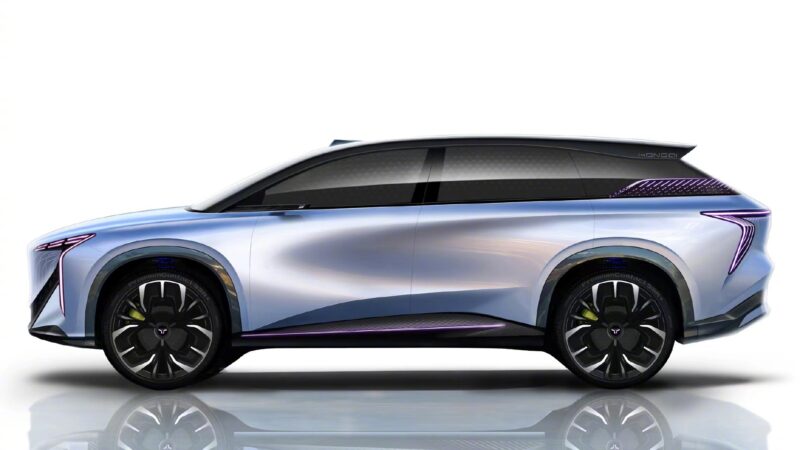 Recently, Hongqi has shared the E202's official image. It has a slick body shape with slopped A-pillars and a sporty roof spoiler with Hongqi lettering. Its wheel arches have glossy plastic trim. As for the wheels, they have got a new Hongqi New Energy logo. We should underline that there is a LiDAR sensor on top of the E202's roof. These sensors are getting viral in China with the development of self-driving systems. The E202's doors still haven't got handles. It is possible that they are well-hidden. On the other hand, there can be no door handles at all, like in HiPhi X CUV. Instead of side view mirrors, the E202 got cameras. They will be legal in China since July 1. So the E202 will be launched somewhere in H2 2023. More on this EV as we get it.
Source: Hongqi Weibo