China's iconic Hongqi brand is expanding into the luxury bus market. This is the new Hongqi QM7, a mid-size bus with 23 seats. The QM7 looks classy, with a Hongqi-style grille, chromed mirrors, tinted windows, and big 'n shiny wheels.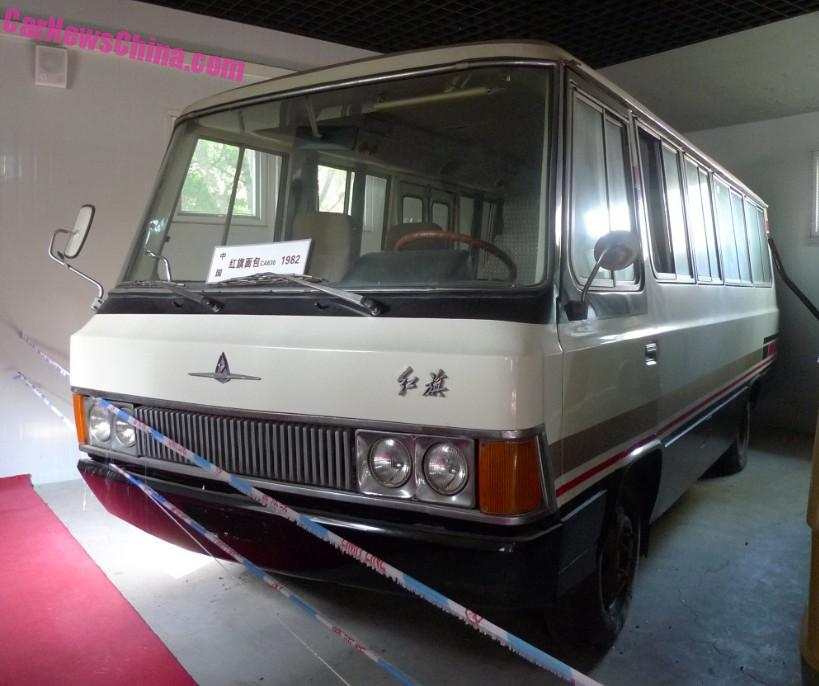 Hongqi has been in the bus business before. From 1980 to 1987 they manufactured the Hongqi CA630, a luxury bus with 19 seats. It had a chromed grille too and super cool paintwork. The area around the cabin was black, the main bus area was white with brown and red stripes, and the lower side was dark blue. The engine was badass: a 4.52 liter petrol V8 with 165 hp. It was mated to a four-speed manual gearbox and top speed was 100 kilometers per hour. Hongqi made many variants of the CA630, including an ambulance and a broadcast vehicle. They also made a the long-wheelbase Hongqi CA640, with up to 25 seats.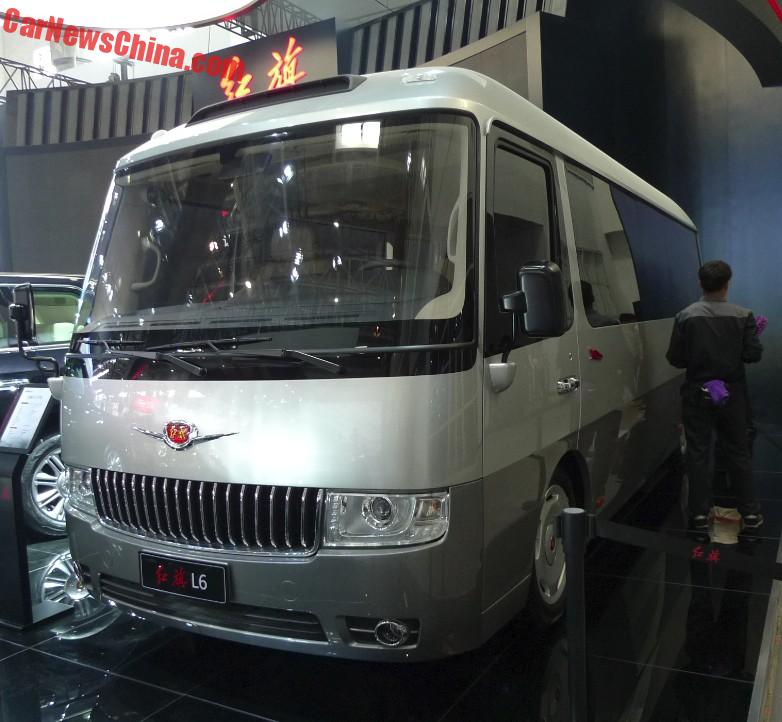 After production of the CA630 ended Hongqi didn't have any buses in their lineup anymore. But over the years they developed several prototypes and concepts for a new bus, so they idea stayed alive. The most serious concept was the Hongqi L6, it debuted on the 2016 Beijing Auto Show. Hongqi said power came from a 3.0 liter four cylinder turbo diesel with 400 Nm. Nothing came of it bus the concept is sometimes displayed in the Hongqi Museum in Changchun.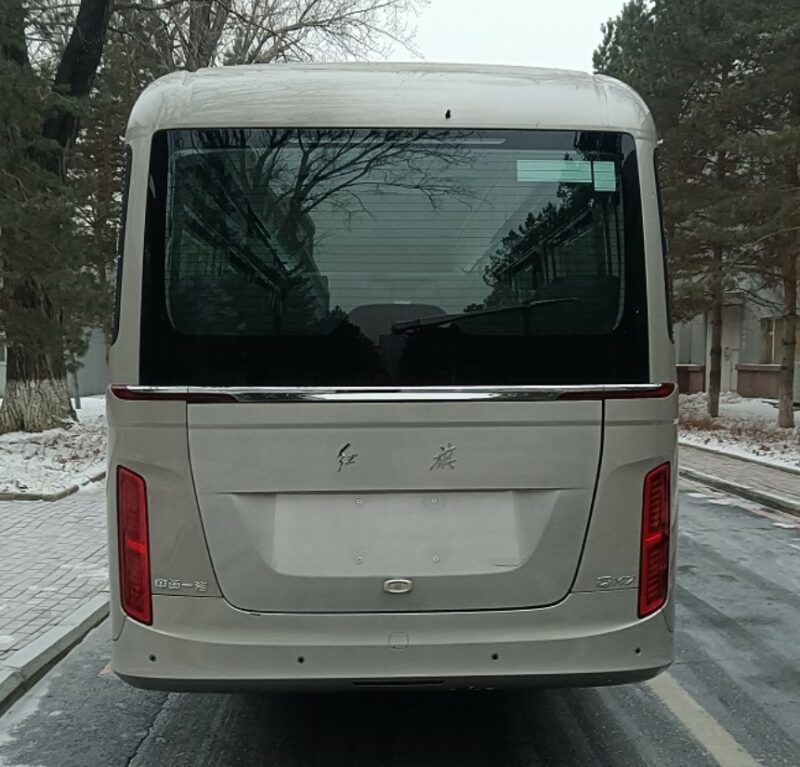 In China, luxury buses like these are often used by the central and local governments, by state-owned companies, and by high-end tourism companies. They are often very luxurious inside, with large leather seats, television & karaoke, and a fully loaded fridge.
The new Hongqi QM7 is powered by a 3.0 liter turbocharged six-cylinder petrol engine with 303 hp. Hongqi claims a top speed of 130 kilometers per hour. It is thirsty, with a fuel consumption of 15.9 liter per 100 kilometer.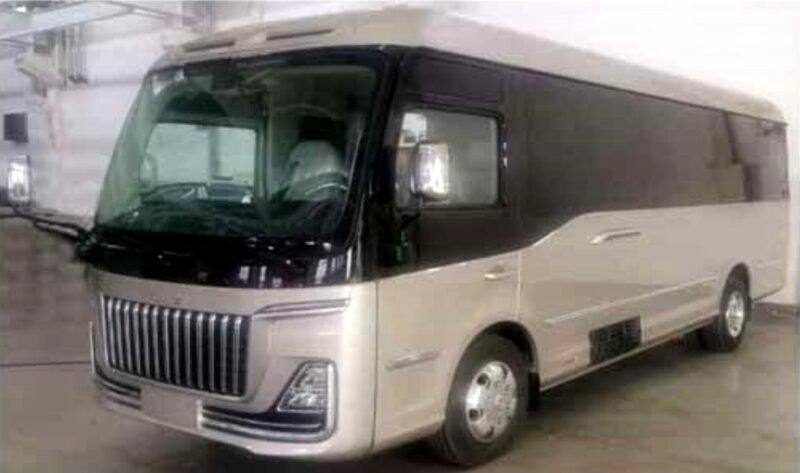 The standard model has 23 seats. But Hongqi will also offer an even more luxurious VIP variant with 17 seats. Size: 7295/2090/2785, with a 3990 wheelbase and a 4130 kilo curb weight. The Hongqi QM7 will launch on the Chinese bus market later this quarter. Check out your local government compound if you want to see one!