This is the brand new Haval Second Generation Big Dog, yet another SUV in the ever expanding lineup of Great Wall Motor's Haval brand. The Haval Second Generation Big Dog has a trendy and progressive design. It has some rugged elements too, like the black grille and the black wheel arches.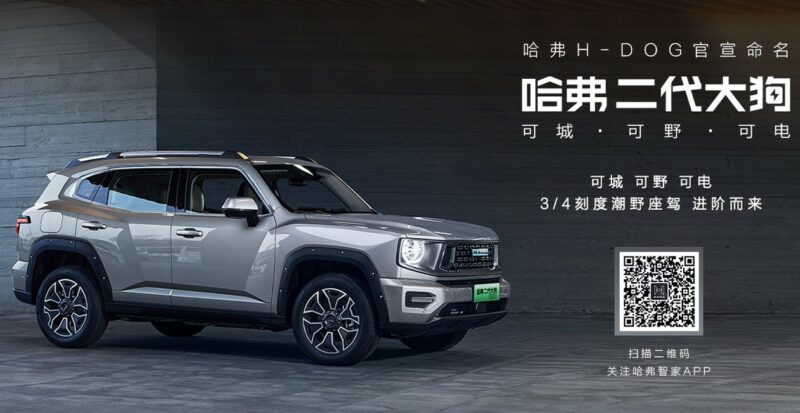 About the name: Previously, this SUV was known as the Haval H-Dog. Seemingly at the last moment, Haval decided to rename it to "Second Generation Big Dog" (二代大狗). This name refers to the successful Haval Big Dog SUV. However, it is no a replacement. The Big Dog is a smaller and less expensive car. It will continue, and sell alongside the new Second Generation Big Dog.
These generation naming-schemes are not uncommon in China. Companies are trying to use the famous name of a popular car to promote a new car, or, in some cases, a re-named existing car. But it is confusing in English and in Chinese. The names are too similar and 'generation' does indeed mean generation in Chinese. The Haval Big Dog is 哈弗大狗. The Haval Second Generation Big Dog is 哈弗二代大狗. Well, at least it is much shorter in Chinese.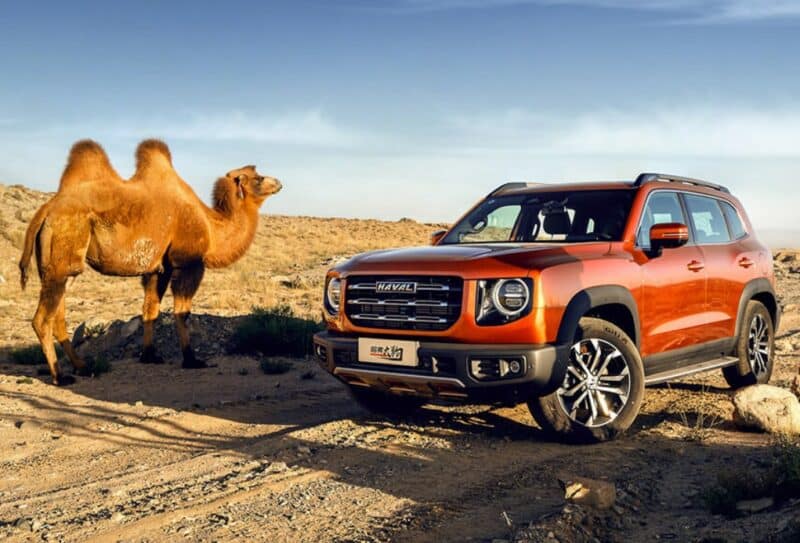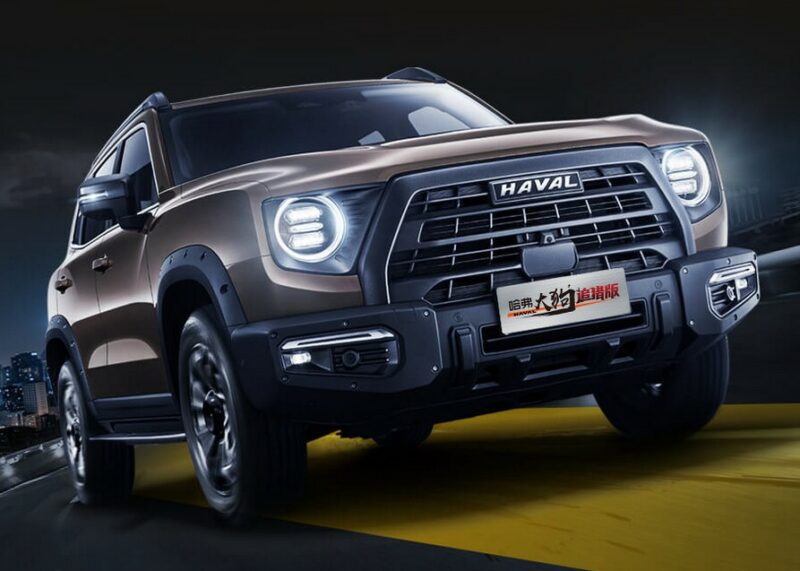 There is more: Just last year, Haval launched the Big Dog Hunting Edition, a special variant of the Big Dog with rugged looks and a different front.
Size comparison:
Haval Big Dog: 4620/1910/1780, 2738.
Haval Second Generation Big Dog: 4705/1908/1780, 2810.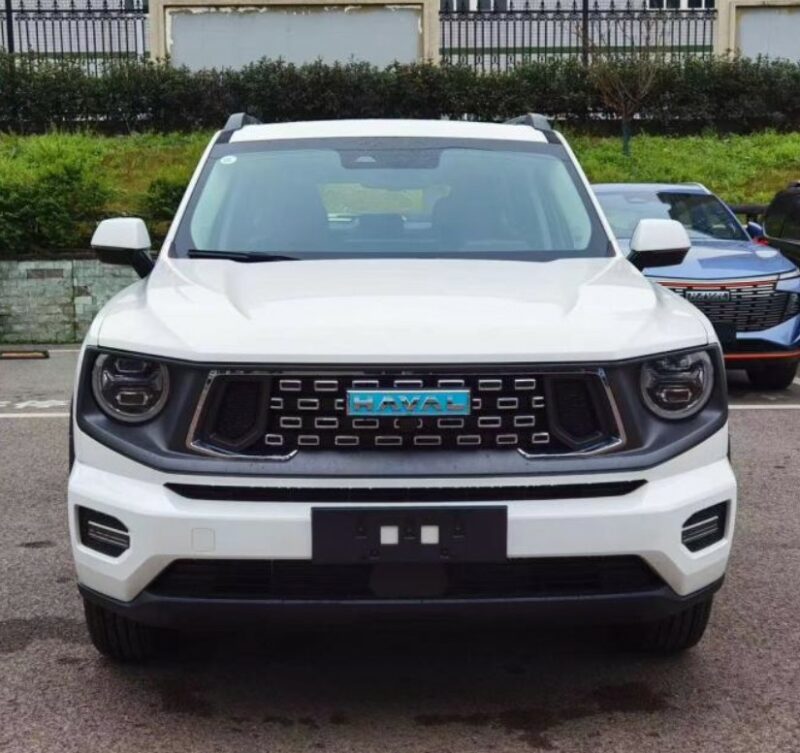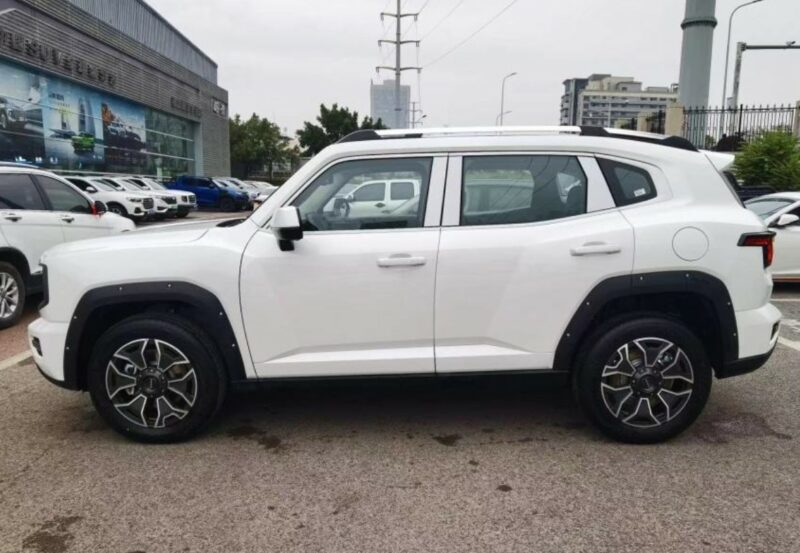 Eye catchers are the wide front- and rear fenders, that run into the front- and rear doors. It seems smaller than it really is.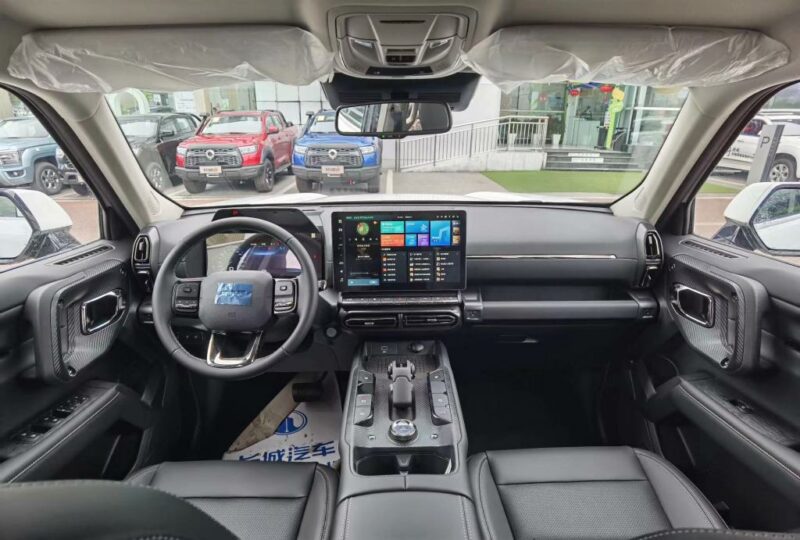 The interior is a sea of gray leather and plastics of all kinds and quality. There is a 12.3-inch full LCD instrument and a 14.6-inch central screen for the infotainment. The steering wheel is old-school round. Haval didn't go for a square-shaped steering wheel like so many other Chinese car makers.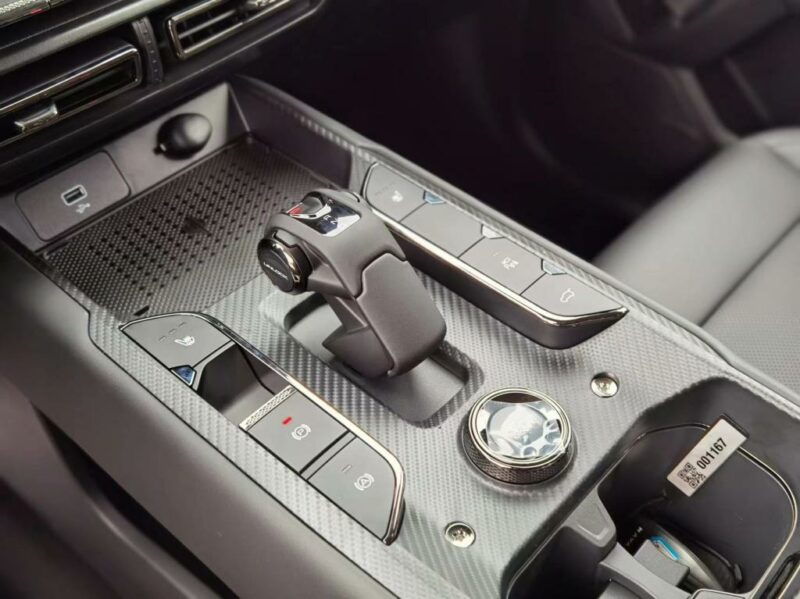 Haval has the best gear levers!
The Second Generation Big Dog is a powerful car. It has a PHEV 1.5 turbo+2-speed DHT all-wheel drive powertrain, good for 326 hp and 530 Nm. Haval claims a fuel consumption of 1.85L per 100 kilometers for a cruising range of 1,000 kilometers. Later on, Haval will add a 2.0 turbo without any electric assistance to the lineup.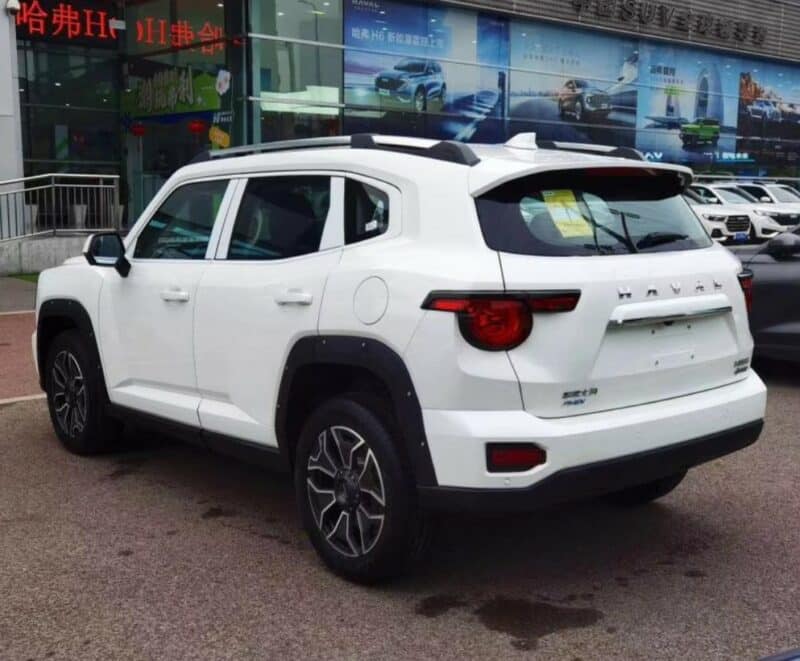 The Haval Second Generation Big Dog will launch on the Chinese car market next month. Price will start at around 150,000 RMB ($21,900).