The Great Wall King Kong Cannon is an affordable Chinese pickup truck with a decent size, both petrol and diesel engines, and 4WD. Initially, it was launched in early 2022, with one important drawback. Back in the days, the King Kong Cannon had only a 6-speed manual gearbox. One year had passed and GWM finally launched it with a 6-speed automatic transmission.
First, we will remind you that the King Kong Cannon belongs to the Great Wall Motor's well-known pickup series called Cannon or Poer, depending on the market it sells in. So you can both call it "King Kong Cannon" or "King Kong Poer".
Exterior and dimensions
Previously, we have covered some basic information about the King Kong Cannon. But its version with 6AT got some little changes aside from the gearbox. So let's get to them.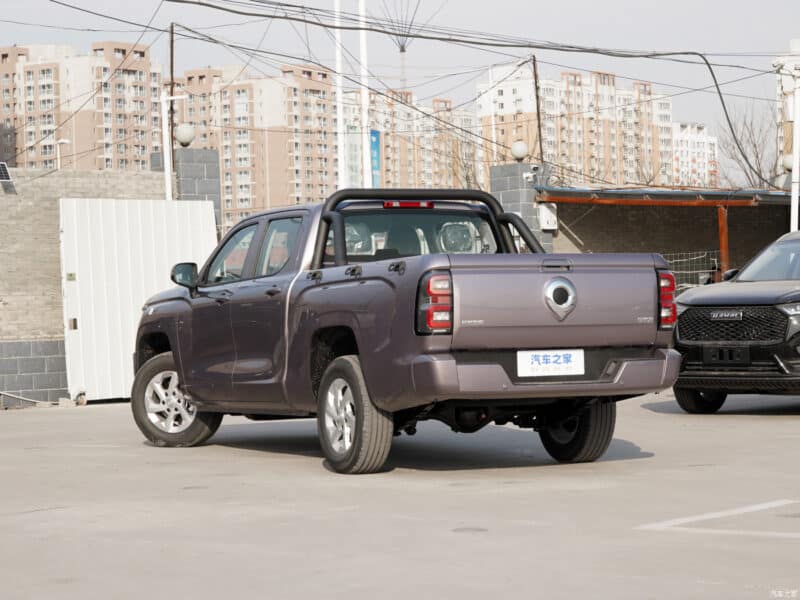 We will crack on with the exterior of the King Kong Cannon. This truck isn't love at first sight for sure. It has a bit of odd proportions with a large chrome grille and huge trapeze-shaped headlights. Its wheel arches are wide, but the King Kong Cannon's wheels are pretty thin. Overall, it doesn't look attractive at all. But does it actually matter to a pickup truck?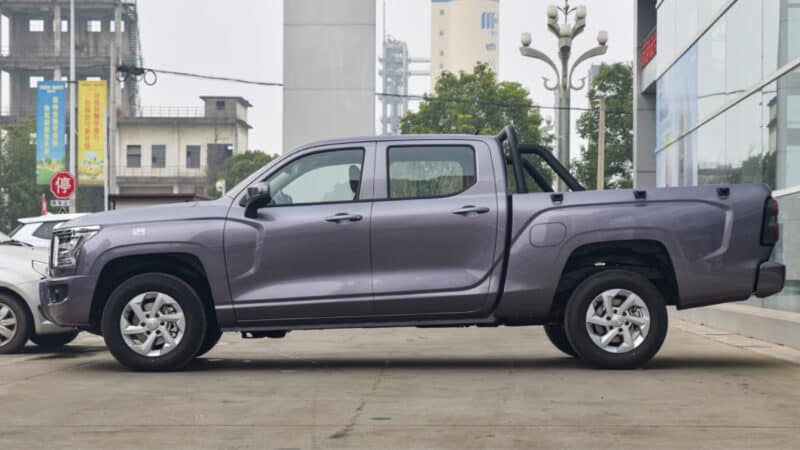 Speaking about dimensions of the King Kong Cannon, it goes in two versions: one with short wheelbase and one with long. A small King Kong Cannon is 5365/1880/1815 mm with a wheelbase of 3140 mm and a bed size of 1550/1500/495 mm. And a big one is 5635/1880/1815 mm with a wheelbase of 3410 mm and a bed size of 1820/1500/495 mm. They both go standard with a five-seat cabin. So its dimensions are impressive, but its load capacity is rather poor with only 500 kg.
Interior and features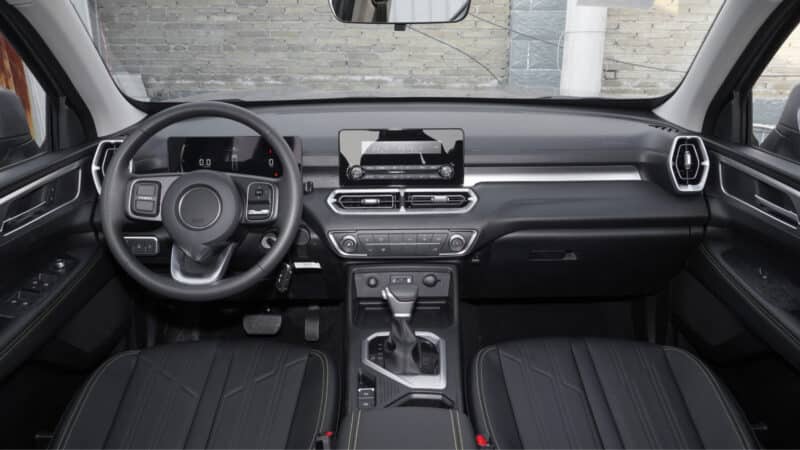 Interior of the Great Wall King Kong Cannon looks modest. It goes standard with leatherette seats, a digital instrument panel, and a set of physical buttons. Instead of the main screen, you have a radio. A screen is an extra option. As for the center tunnel, it has two USB-ports, cup holders, a gear shifter, and an armrest. The King Kong Cannon goes standard with rear parking radars. If you pay extra, you will get a rearview camera.  
Powertrain and prices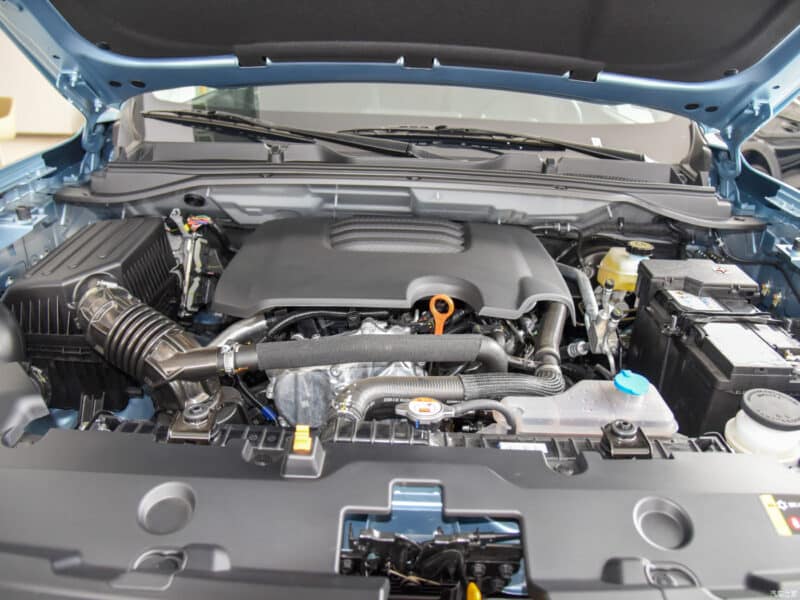 As mentioned, the King Kong Cannon has both petrol and diesel engines. The petrol ICE is a 2-liter turbocharged GW4C20C for 190 hp and 360 Nm. It can speed up from 0 to 100 km/h in 9.5 or 9.9 seconds, depending on a drive type. As for the diesel engine, it is 2-liter turbocharged GW4D20M for 163 hp and 400 Nm. And its zero-to-hundred acceleration is 8.5 or 8.9 seconds.
In standard, the King Kong Cannon has a rear-wheel drive. But there are versions with 4WD. You can also get a locking differential on the rear axle. So this pickup truck has some off-road capabilities.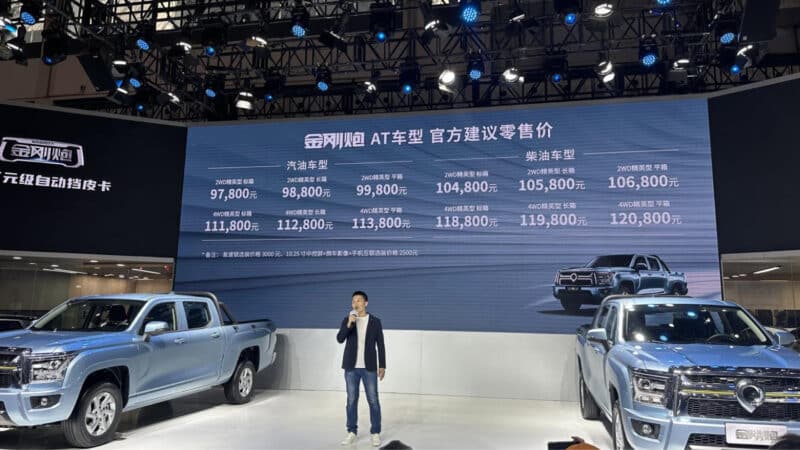 And of course, we should mention the 6-speed manual transmission, which is the biggest improvement of this truck. Most of Chinese customers prefer automatic gearbox over a manual one. Speaking about the price range of the King Kong Cannon with 6AT on board, it is 97,800 – 120,800 RMB (14,200 – 17,500 USD). For a comparison, the King Kong Cannon with 6MT costs 95,800 – 125,800 RMB (13,900 – 18,250 USD). So the version with an automatic gearbox looks way more preferable.
Source: Great Wall, Great Wall Weibo, Autohome