The BYD Atto 3 (known in China as BYD Yuan Plus) was disassembled in China by the PC Auto team. They have discovered its body structure, suspension system, sound insulation, battery system, electric motor, etc.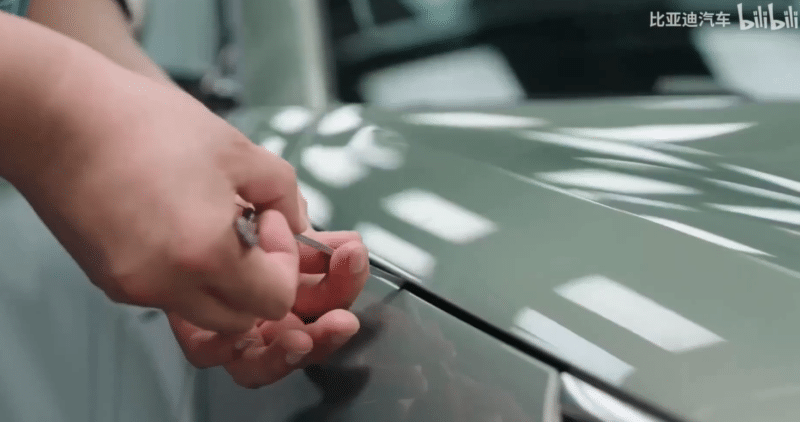 The teardown team has started with measuring gaps between the body panels of the Atto 3. It appears that there is no difference between the gaps of the left and right doors. It shows good assembly quality. The only drawback was a difference in gaps between the left and right parts of the trunk door, and the gap difference there reached 0.45 mm.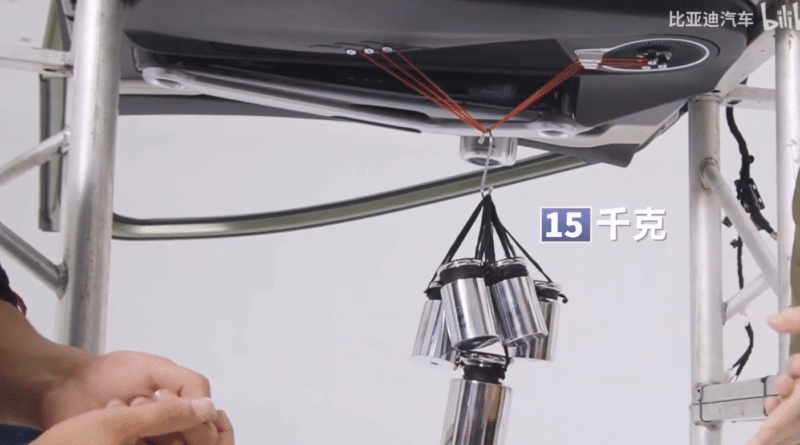 Then, they tested the strength of the strings mounted on the door card. They could handle 15 kg of weight hanging on them, showing that the string design is durable. After it, they moved to the materials of the interior. The Atto 3's center panel is covered with an eco-friendly mix of Thermoplastic Polyolefins and Poly Vinyl Chloride.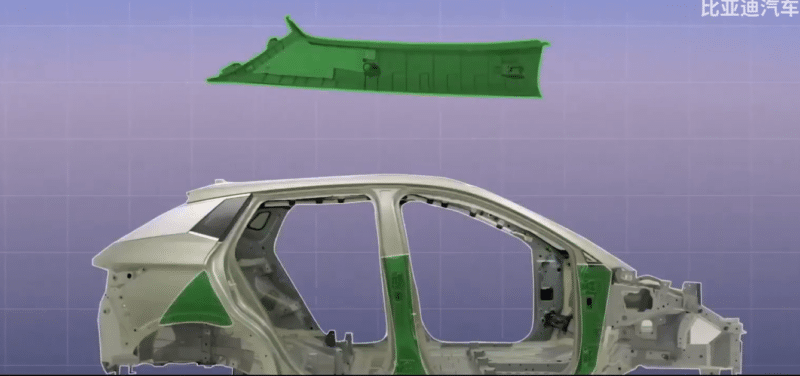 Moving to the sound insulation, the PC Auto team found it pretty thick. Moreover, the Atto 3 has particular soundproof elements around its body, and its doors are equipped with large pieces of sound-absorbing cotton.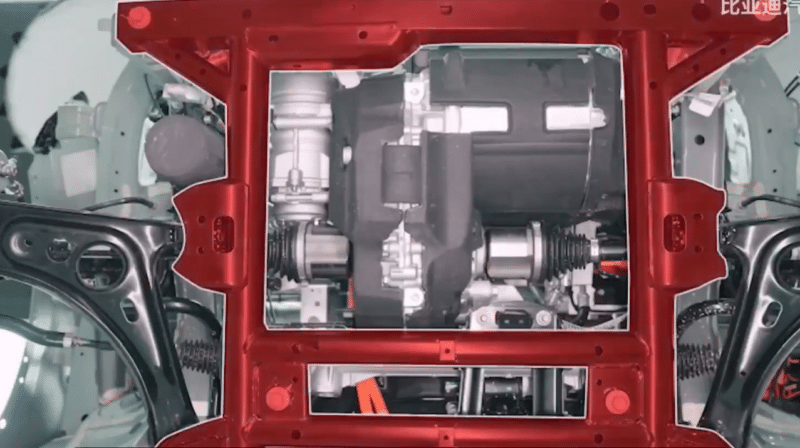 Speaking about the chassis and suspension system, the team experts underlined the Atto 3 has a sizeable perforated protection plate that also reduces drag coefficient and can enhance the range of the car. The main parts of the chassis are covered with the electrophoretic black coating. As for the suspension, it is represented with a basic McPherson on the front axle and a multi-link structure on the rear axle. Its arms use the technique of double stamping and welding.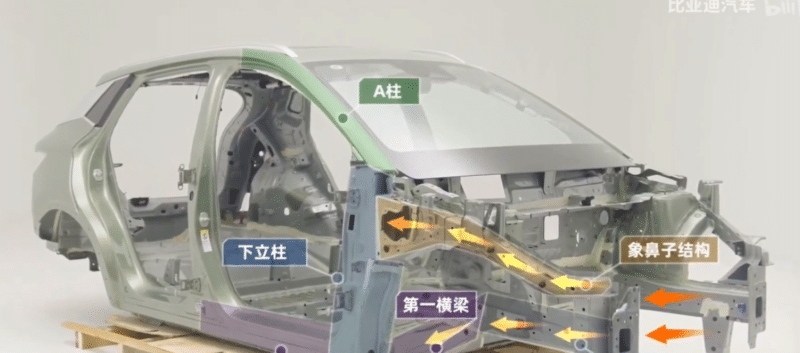 They have also checked the Atto 3's body-in-white. It is made of high-strength steel. As for the front bumper support, it has a tensile strength of 1,180 MPa, which is an impressive result. Its front end also has a solid design. This structure will effectively distribute the power of impact between A-pillars and stringers.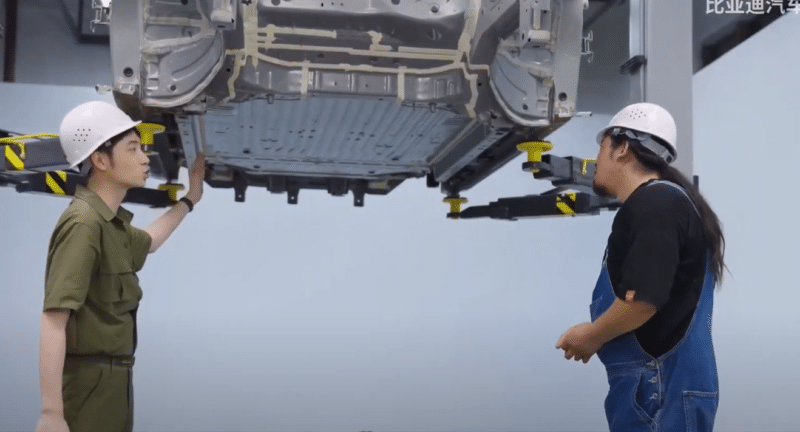 Next step, they checked the battery of the Atto 3. It has a sturdy shell that can protect the battery during the collision. But it also strengthens the whole body structure.
All in all, the BYD Atto 3 appeared to be an excellent car. Of course, its assembly quality is questionable since its gaps aren't even. But in general, BYD managed to create a good product.