Tesla Model Y, BYD Yuan Plus, and GAC Aion Y were the top three best-selling pure electric SUVs in China, and also the only three models that sold more than 10,000 units, according to the latest data from the Chinese Passenger Car Association (CPCA). A total of 70 models were on the retail sales rankings of pure electric SUV models in March.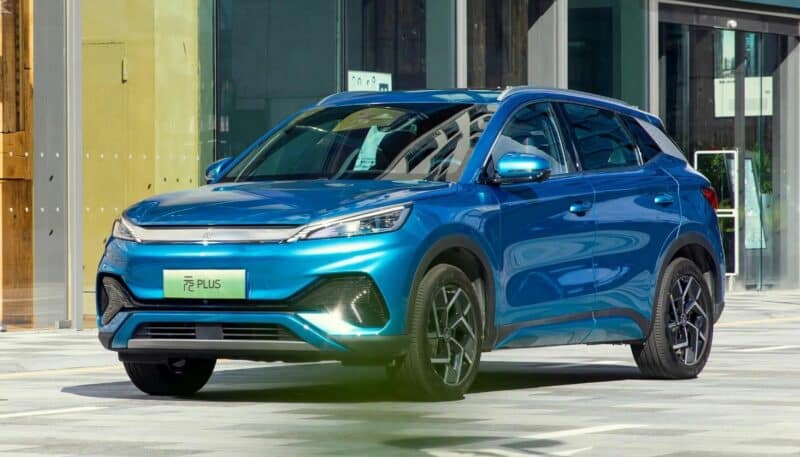 Top 70 best-selling electric SUVs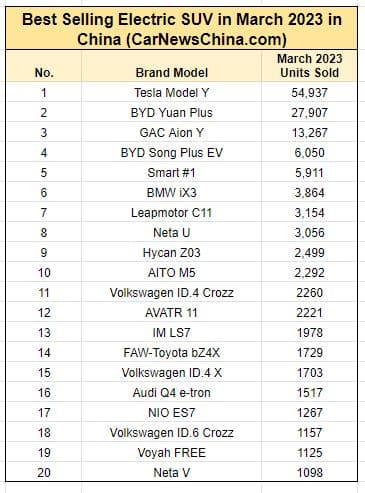 Tesla Model Y exploded in sales, breaking the 50,000 mark, way ahead of the other vehicles. BYD Yuan Plus' sales approached the 30,000 mark while GAC Aion Y is approaching the 15,000 mark.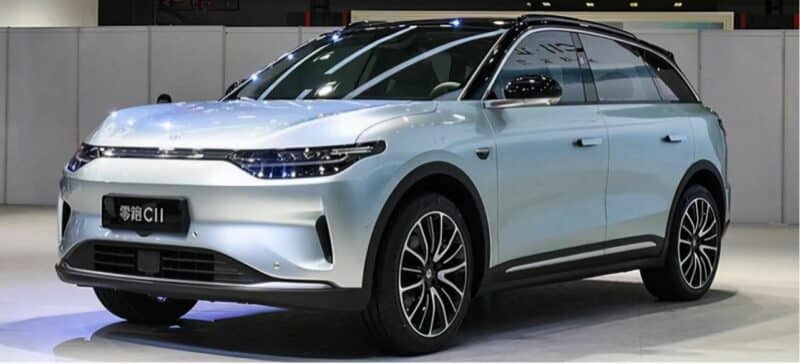 The other vehicles that made it to the top 10 list were BYD Song Plus EV, BMW iX3, Leapmotor C11, Neta U, Hycan Z03, and AITO M5.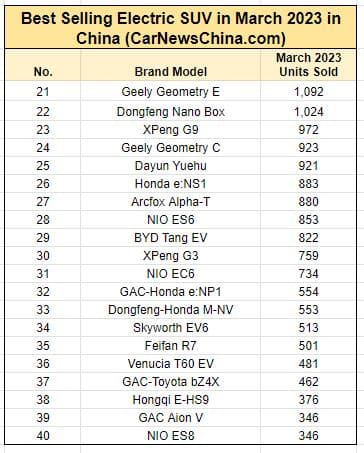 Neta V, Geely Geometry E, and Dongfeng Nano Box barely broke the one thousand mark.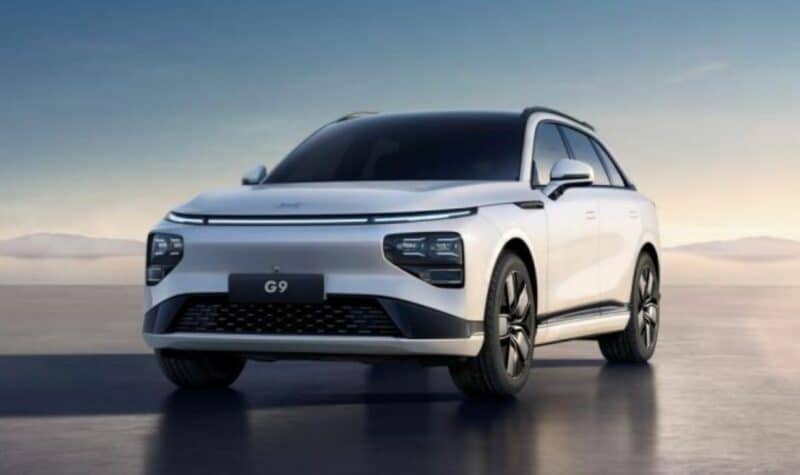 Furthermore, a total of 48 models including XPeng G9, Dayun Yuehu, NIO ES6, and XPeng G3 all sold less than 1,000 units in March. Arcfox Alpha-T, BYD Tang EV, NIO EC6, and Skyworth EV 6 all only sold a few hundred units.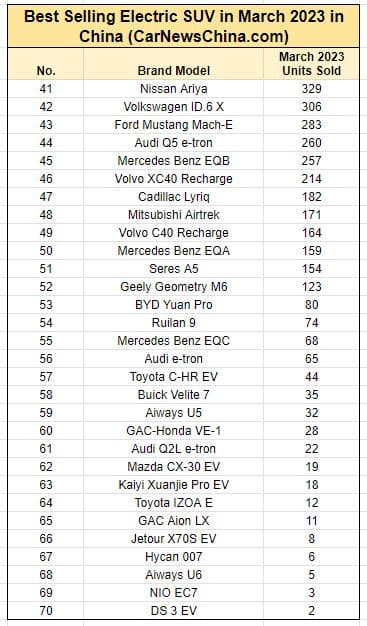 All SUVs ranked after 36th sold less than 500 units, including GAC Aion V, NIO ES8, Volkswagen ID.6 X, and Mercedes-Benz EQB. Even worse, models including Ruilan 9, Mercedes-Benz EQC, NIO 7, Aiways U5, Hycan 007, NIO EC7, and DS 3 EV sold less than 100 vehicles.