The GAC Aion Hyper GT four-door electric sedan with scissor doors and 340 horses became available for pre-sales in China. Its starting price is 219,900 RMB (32,000 USD). Why is this car a disappointment? Let's get to know the Hyper GT better.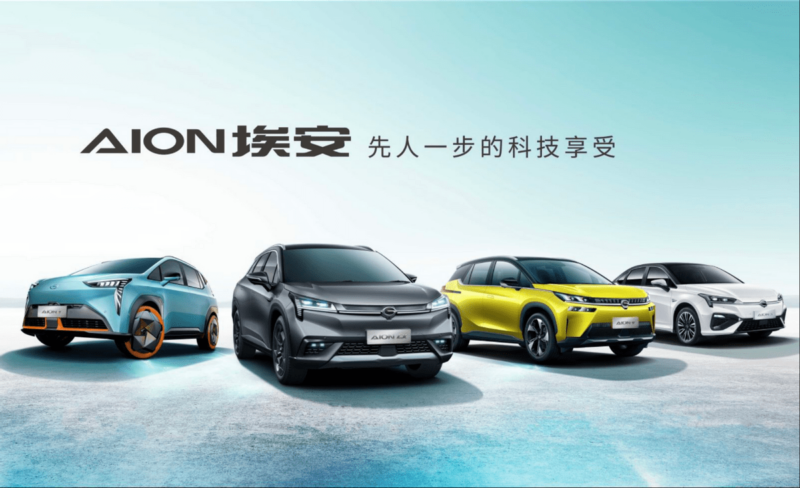 First, we will remind you that Aion was initially formed in 2018 as a sub-brand under GAC New Energy. And, in 2020, it became a stand-alone brand. Currently, it is one of the bestselling EV brands in China. In Q1 2023, Aion sold 80,308 vehicles. Its model line currently comprises five vehicles (Aion S and S Plus sedans and Aion V, Aion U and Aion LX SUVs). And now, the first Aion's performance car called Hyper GT hit pre-sales.
GAC Aion Hyper GT basic info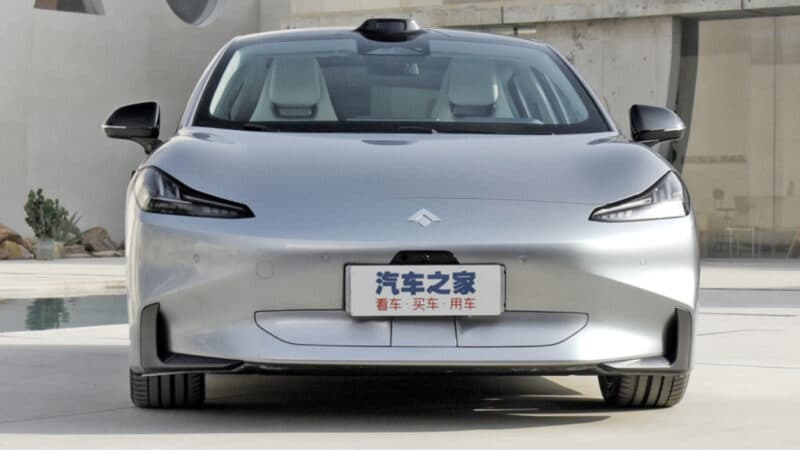 Let's start with some basics about the Hyper GT. It is a four-door sedan with dimensions of 4886/1885/1449 mm with a wheelbase of 2920 mm. For clarity, it is 92-mm shorter than the Tesla Model S. In terms of exterior design, the Hyper GT looks slick, with slanted A-pillars and a sloped roofline. As a result, this vehicle has an extremely low drag coefficient of 0.197 Cd. It is lower than the Model S' 0.208 Cd.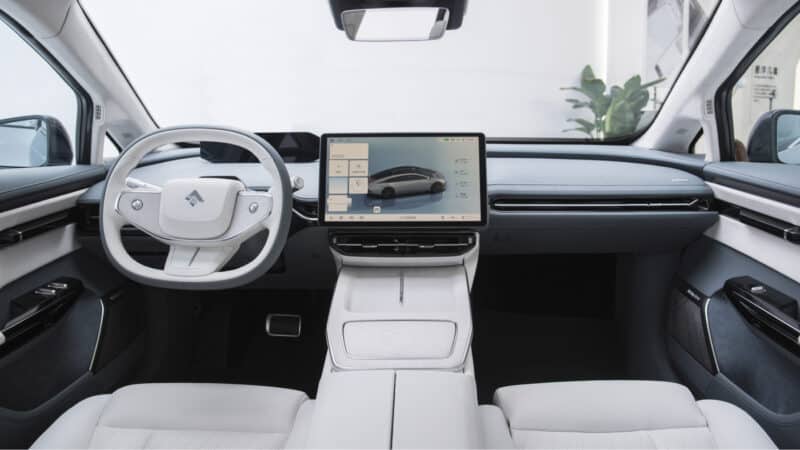 Inside, the Aion Hyper GT looks nice and high-end. Its interior design is clean and simple, without physical buttons and a gear shifter behind the steering wheel. It has a 14.6-inch floating touch screen on the center console and a strip LCD instrument panel. As for the center tunnel, it has two wireless charging pads and a pair of cup holders. Another feature of the Hyper GT is the Dolby Atmos sound system that comprises 23 speakers. Worth mentioning that the Hyper GT got three LiDAR sensors.
A disappointment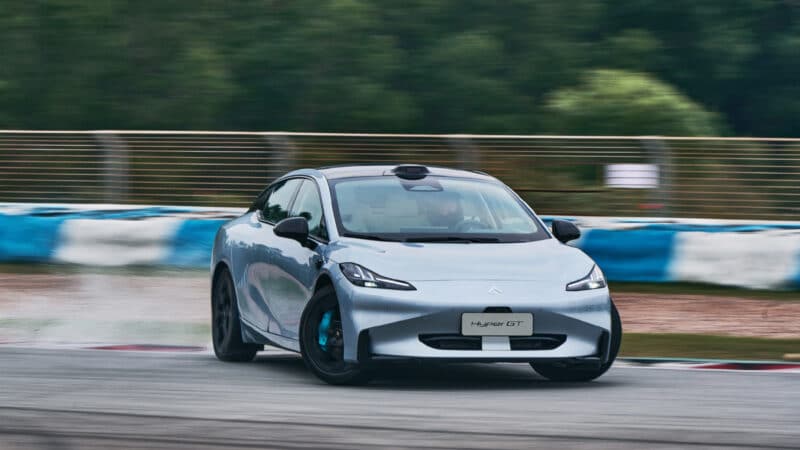 However, the Hyper GT clearly can't compete with the Model S. And the main reason for it is its power output, which is surprisingly disappointing. The entry-level Hyper GT has a single electric motor on the rear axle for 245 horses and 355 Nm. It isn't a decent number, even for a family EV. The top trim level of the Hyper GT also is RWD with an electric motor for 340 hp and 430 Nm. Its zero-to-hundred acceleration time is 4.9 seconds. And again, it is a pathetic number, bearing in mind the Hyper GT should have been a performance vehicle.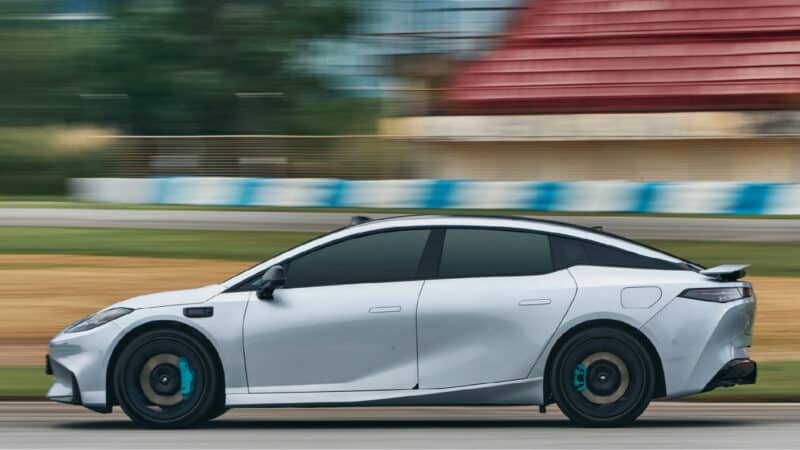 Speaking of the battery, there are three options. The first one is ternary (NMC) for 59.9 kWh. As for the second, it is LFP for 70.1 kWh. And the third battery is ternary for 80.1 kWh. Worth mentioning that the version with an LFP battery supports battery swap technology. GAC Aion aims to launch 1,000 battery swap stations in 2025. According to GAC, their swap stations can execute the battery swap in 90 seconds.
Prices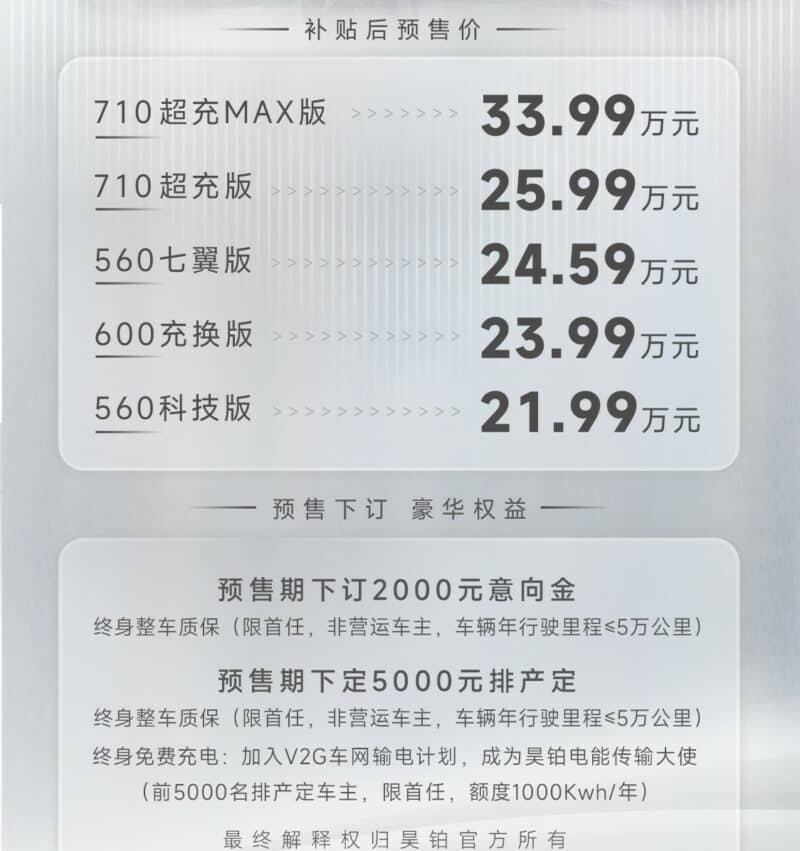 The pre-sales of the Aion Hyper GT have officially started in China. It got five trim levels with a price range of 219,900 – 339,900 RMB (32,000 – 49,500 USD). Customers who ordered the Hyper GT for 2,000 RMB (290 USD) will enjoy the lifetime warranty. Sound good, but it has two imperative conditions: it applies only to the first customer, and if the car's mileage isn't over 50,000 lm per year. And customers who ordered it for 5,000 RMB (730 USD) will also get free charging (1,000 kWh/year).
Editor's comment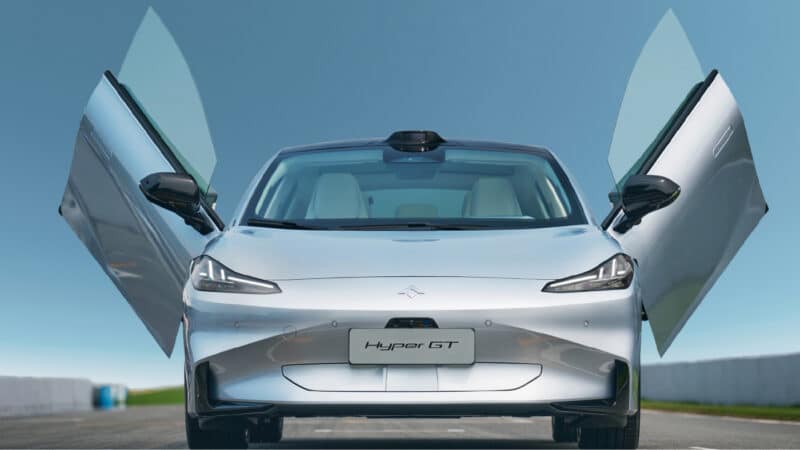 So the Aion Hyper GT is definitely an affordable vehicle, with a starting price under 250,000 RMB. But its power output isn't satisfying. So you pay for some outrageous exterior features as scissor doors. But in terms of driving performance, the Hyper GT isn't "Hyper" for sure. But it has a strong benefit of the battery swap option. If you want a quicker Aion car, you should definitely wait for the Hyper SSR.
Source: Aion, Aion Weibo