The Geely Panda Mini Little Yellow Duck Limited Edition was officially launched at the 2023 Shanghai Auto Show with two models, namely Happy and Lucky, at a price of 53,900 RMB (7,800 USD) and 56,900 RMB (8,200 USD), respectively. Panda Mini is Geely's first mini EV. The official price range of the standard model is 39,900 – 53,900 RMB (5,800 – 7,800 USD).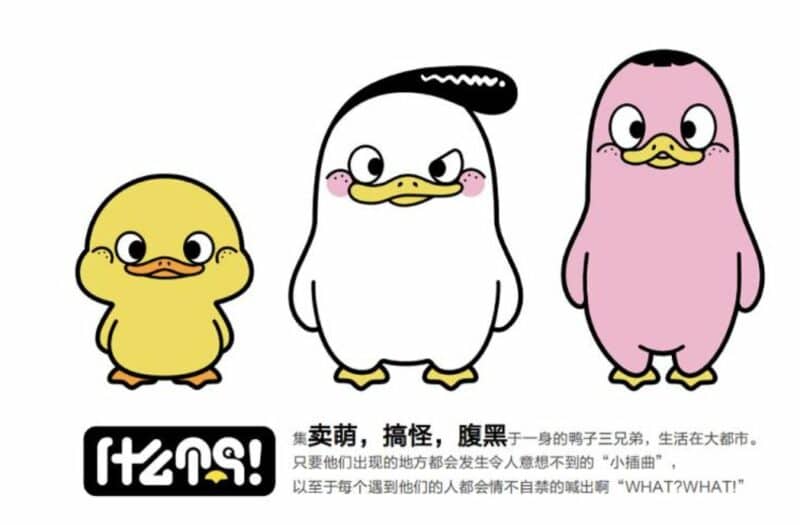 W.T.Duck (What The Duck) is a cartoon image of three funny ducks.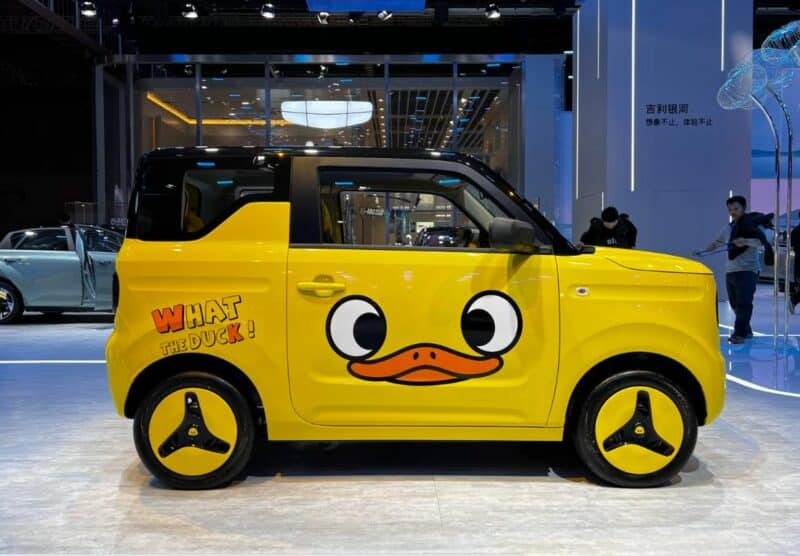 In terms of power, Geely Panda Mini is available in two lithium iron phosphate battery options with a capacity of 9.61 kWh and 17.03 kWh. It is equipped with a permanent magnet synchronous motor with an efficiency of up to 96.5%. The top speed is 100 km/h. The low-end model has an electric motor that outputs 20 kW and 85 Nm, and a CLTC pure electric cruising range of 120 km. The high-end model has an electric motor that outputs 30 kW and 110 Nm, and a CLTC pure electric cruising range of 200 km. The high-end model also supports 22 kW fast charging, which only takes 30 minutes to charge from 30% to 80% and 68 minutes to fully charge.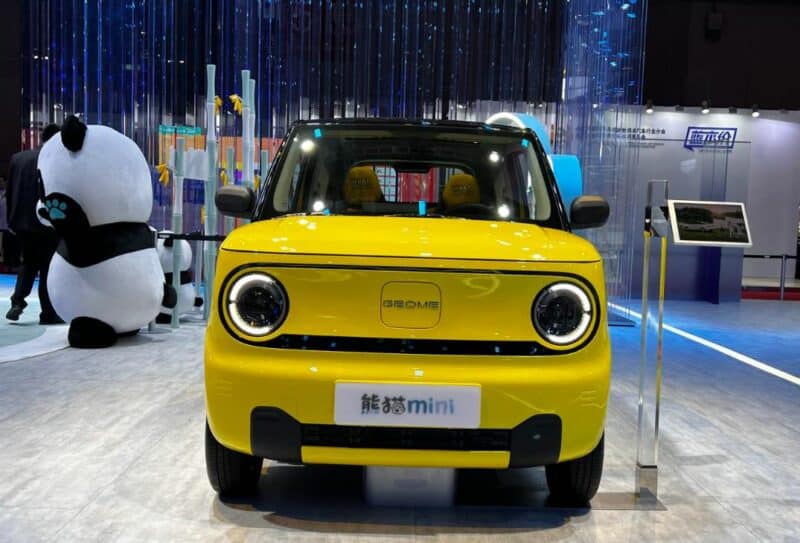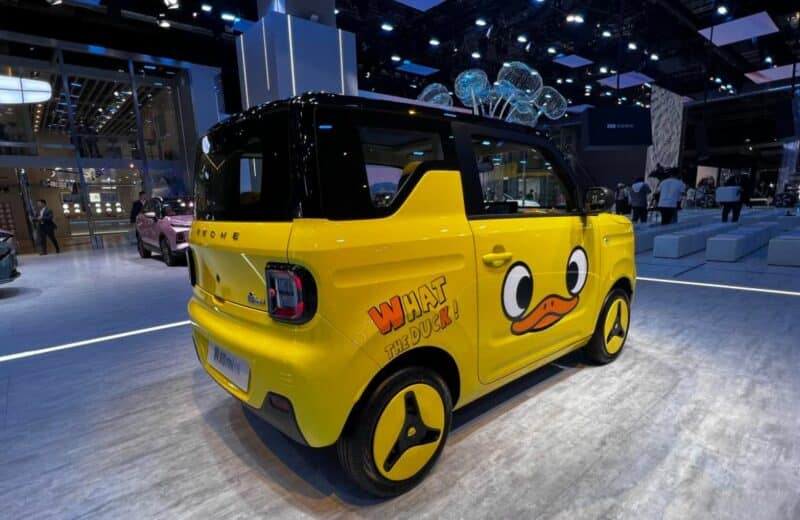 The size of the car is 3065/1522/1600mm, with a 2015mm wheelbase. Overall, the car has the usual square box shape of mini EVs. Its yellow paint and duck face decoration is cute and eye-catching. The front comes with a round light group and the charging port is located under the logo. The rear comes with semi-round taillights.
Cuteness overload inside with a vibrant yellow atmosphere and duck faces throughout the interior! It comes standard with a slender 9.2-inch instrument panel and an 8-inch floating central touch screen that supports functions including reversing images, electric air conditioners, Bluetooth, and remote control. The center console has a rotary gear selector.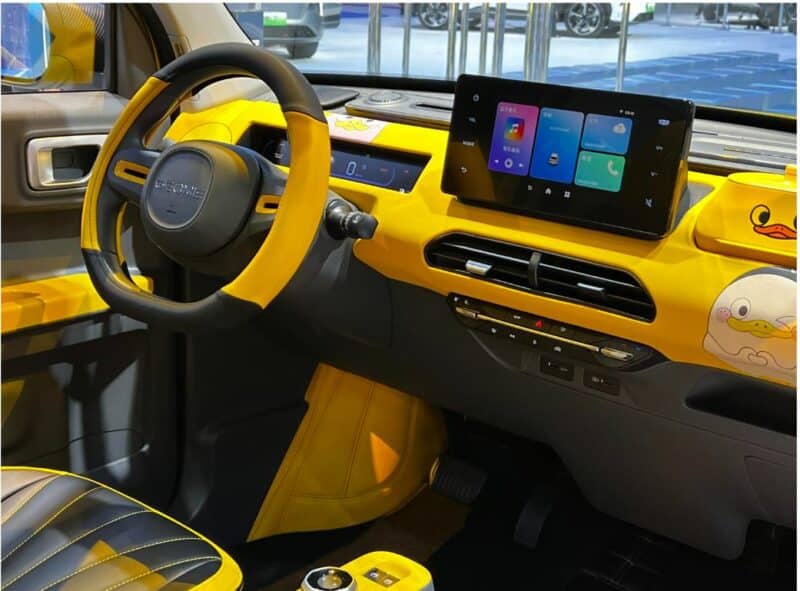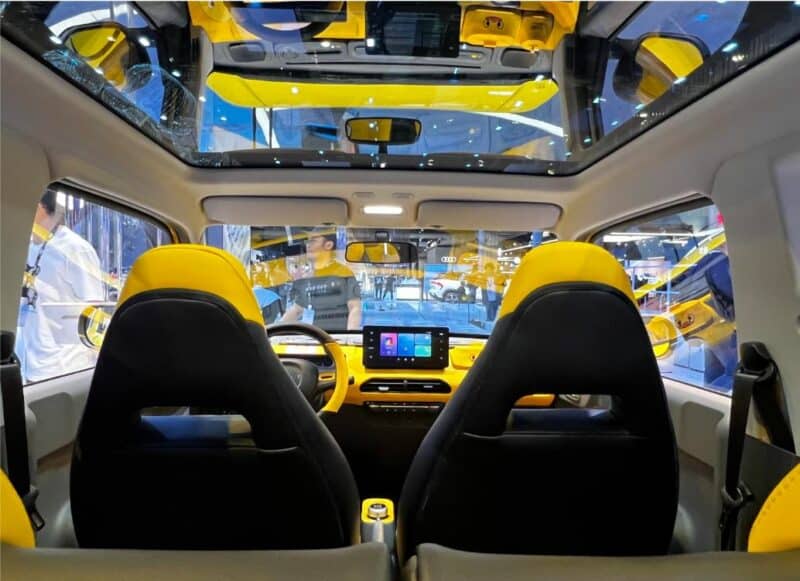 Its panoramic sunroof can bring in plenty of natural lights.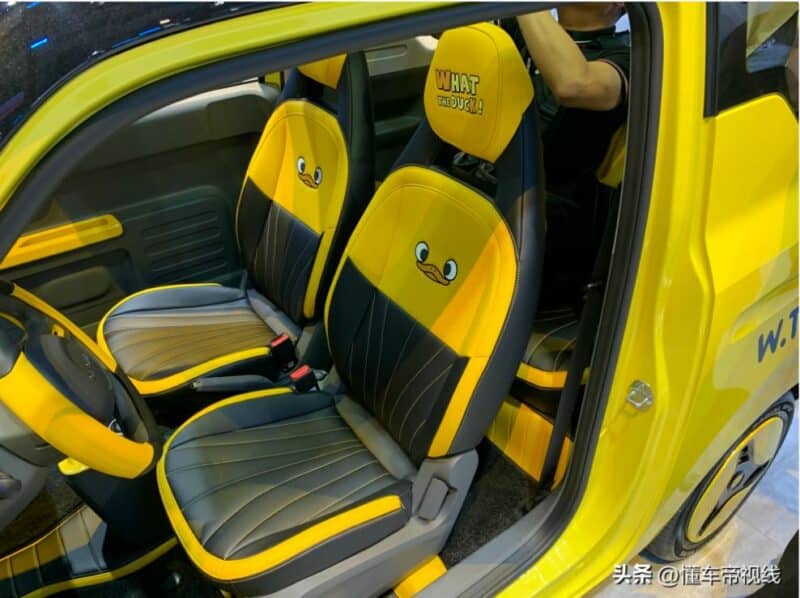 The car has a four-seat layout. The front seats support four-way adjustments. It is also equipped with a detachable anti-fouling seat cover. The rear seats can be folded down to increase the trunk space.